Nothing beats home-cooked meals!
Simple, heart-warming, and made with overflowing love—that's the essence of home cooking. But if you're always neck-deep in your work or just a noob when it comes to handling the kitchen, prepping your own meals might not be your top option. The good news is, you can always have lutong-bahay food trays delivered to your doorstep!
Also Read: Your Guide to Family Size Platters That Can Deliver Straight To Your Doorsteps
That's right, you're not doomed to have canned goods, fast food, or frozen meals as the quarantine drags on. You can have homemade Pinoy ulams and modern favorites in food trays enough to keep you stocked for the week! Check out this list of stores and restaurants where to get them:
If you're looking for a place to get affordable yet delicious 100% "lutong bahay" vegan food, Greenery Kitchen most certainly tops the list. Apart from comfort Filipino classics like sisig and sinigang, they also offer a wide array of dishes from different cuisines from around the world.
View their website
View their Facebook page
View their Instagram account
2078 E.Pascua, Kasilawan, Makati City
(0917) 175 4574
Tempting and enticing—you'll surely drool just by looking at Food Tray 2 Go's packed meals and trays. With over 100 dishes to choose from on their menu, you'll always something new and delicious on your table! Be sure to order their gelatos and cakes for dessert, too!
Available for: Delivery. They are open from daily from 9:00 am to 5:00 pm. Message them on Facebook, Instagram, or Viber (0917-7026395) for your orders.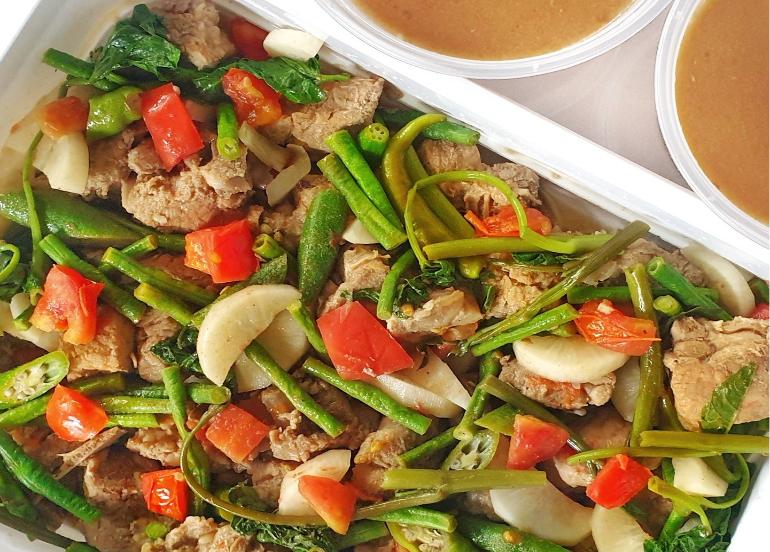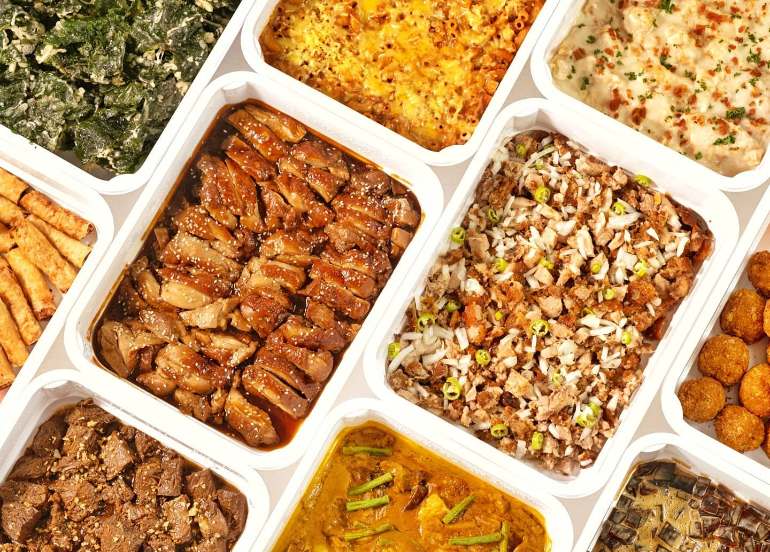 View menu
View their Facebook
View their Instagram
Bonny Serrano Ave, San Juan, Metro Manila
0917-7026395; 7577-8386
Missing the beach? Let the ocean come to you in the form of this mouth-watering seafood platter from Sergeant Alimango! Get your hands on their famous Shrimp Sotanghon and Garlic Butter Crabs, perfect for small and big families alike!
Insider tip: They offer free delivery in selected areas depending on which feast you order!
Available for: Delivery with a 1-2 days lead time. Send them a message on Facebook or Instagram to order and to see the full menu.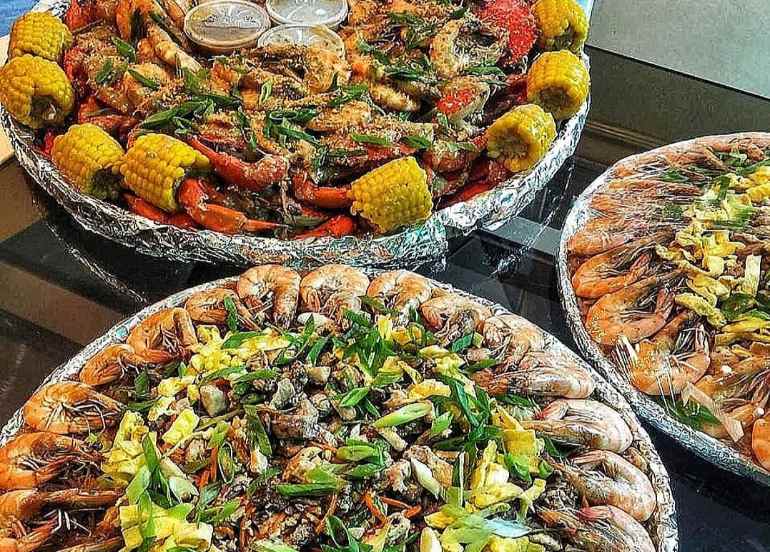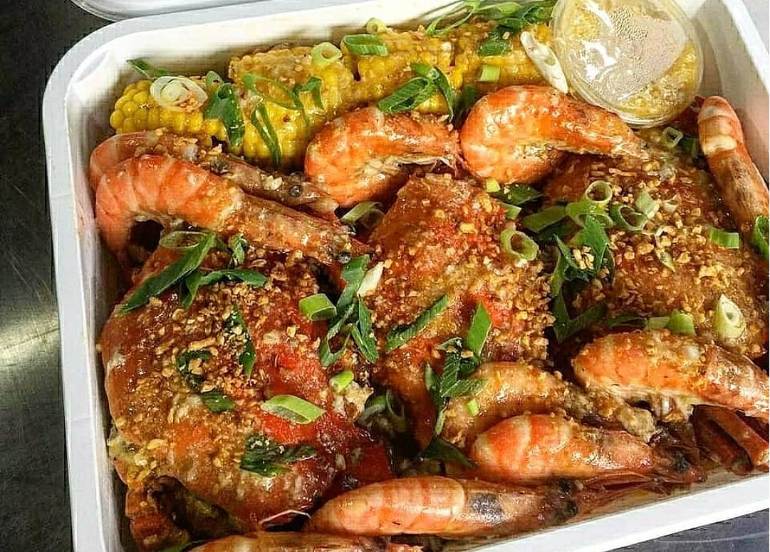 Pampanga's palate pleasers are finally in Quezon City! This family-owned business has been serving home-cooked, Pampanga classics (and more!) since 1996, which is why they have mastered what it truly means to satisfy the hunger and cheer up the soul. Try their crowd favorite, Chicken Honey and Pork Sisig!
Available for: Delivery. You may order through their website or message them on Facebook.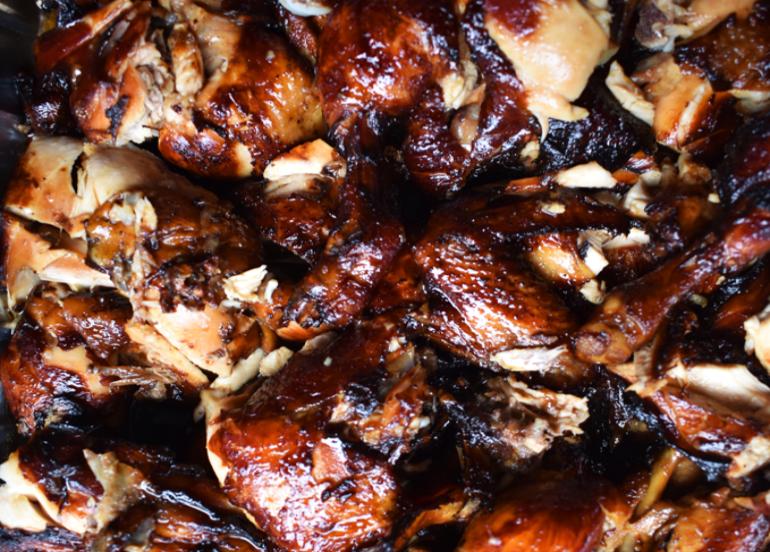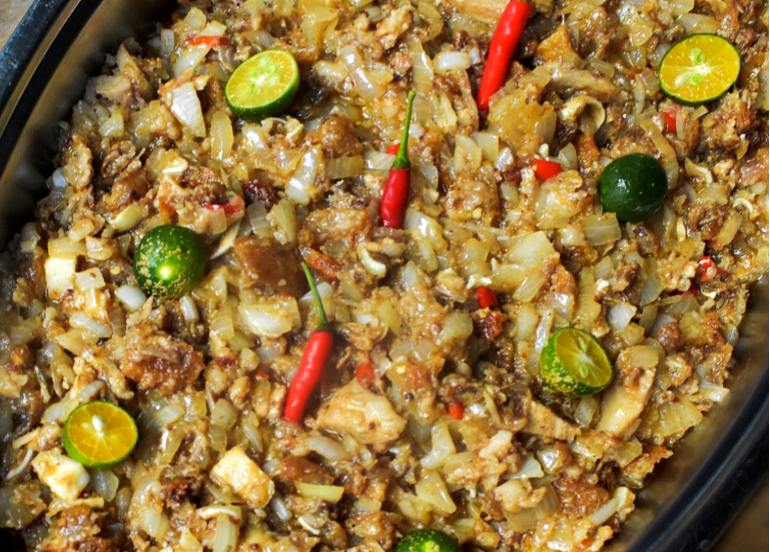 Hungry pamangkins, Tyo Paeng Nyo has a treat for you! You'll find timeless Pinoy dishes that are elevated to satisfy you at an affordable price. Now here's an option you can choose every single day!
Available for: Al-fresco dining, take-out, and delivery via Food Panda, Pingomart, and Beep Delivery.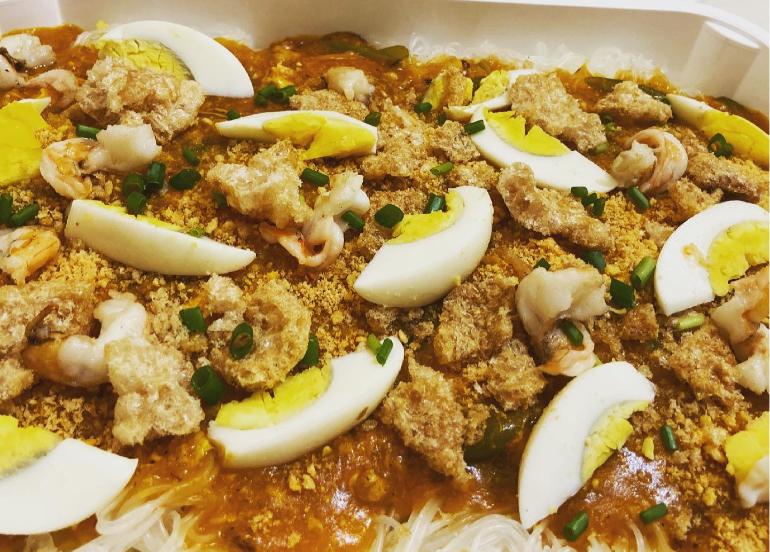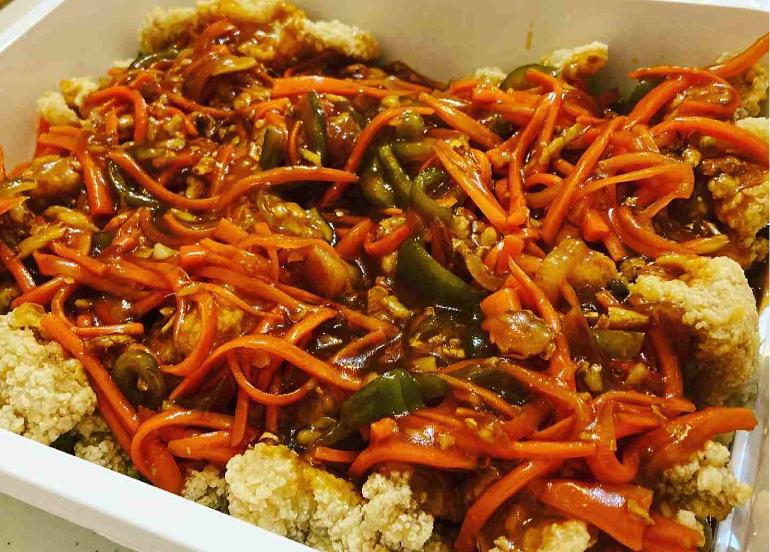 View their Facebook
View their Instagram
64 Gloria Diaz, Las Pinas, 1747 Metro Manila
Mother knows best and Mama V has their scrumptious food trays to prove it! One look at their menu and you'll be tempted to get a taste of everything—from their Creamy Bacon Carbonara to their Angus Beef Tapa!
Available for: Next day orders via their website. Delivery is from 11:00 am to 8:00 pm within Metro Manila. You may also order via FoodPanda and GrabFood.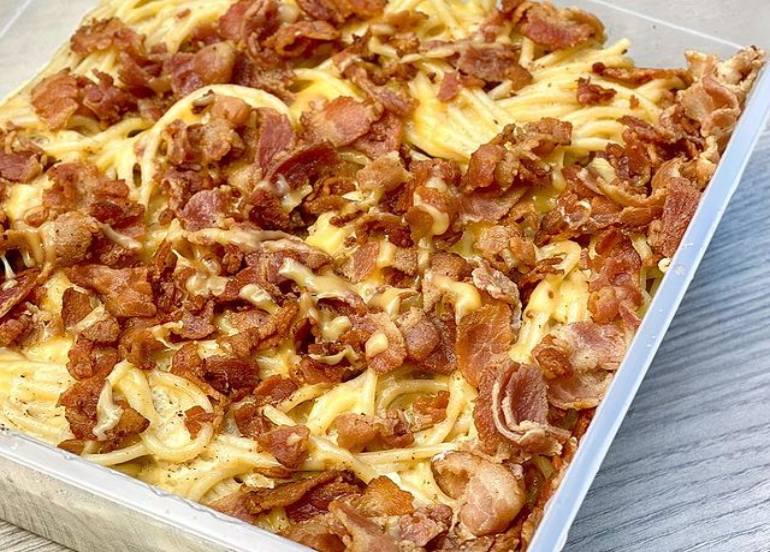 View their menu
View their Facebook
View their Instagram
Providence Tower, Ground Floor, 2471 Leon Guinto Street, Corner Estrada, Malate 1004 Manila
09178117580
Gourmet meals of Italian, Japanese, and Filipino cuisine but for a budget-friendly price—that's what's in store for you in Almost Gourmet! They offer new recipes every week to make sure your tastebuds never get bored and your belly begging for more!
Available for: Pick-up and  delivery. Send them a message on Facebook or Viber (0917 810 0110) to order.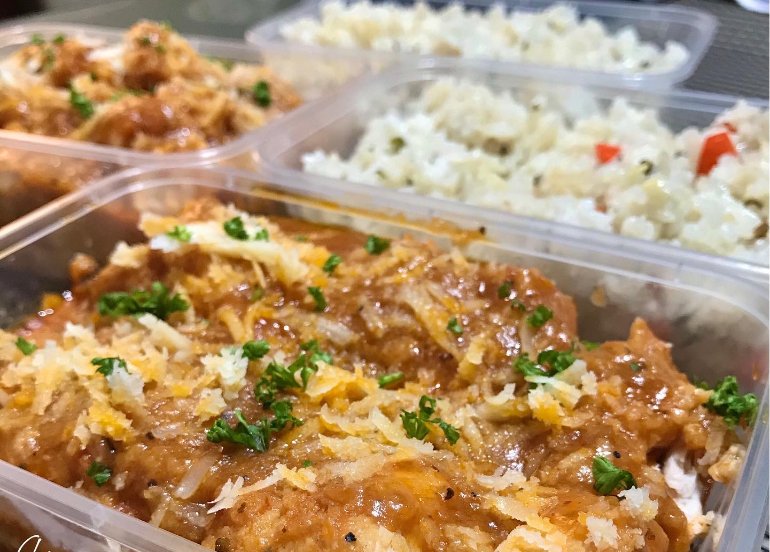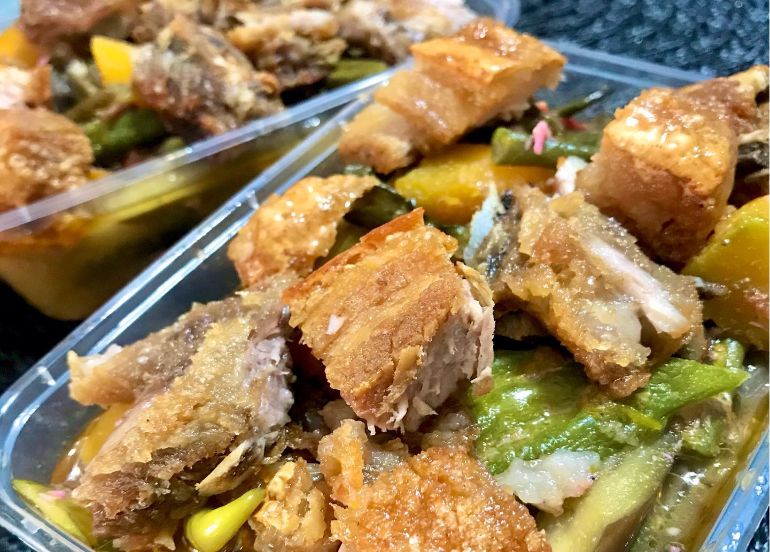 View their Facebook
View their Instagram
BF Homes 1120 Quezon City
(0917) 810-0110
Why do customers keep choosing Metro Food Trays? Because of the generous portions of goodness where every bite brings a punch of savory flavors! Here's a yummy option that will truly give a bang for your buck.
Available for: Delivery. Message them through Facebook, Instagram, or Viber (09177901120) to order.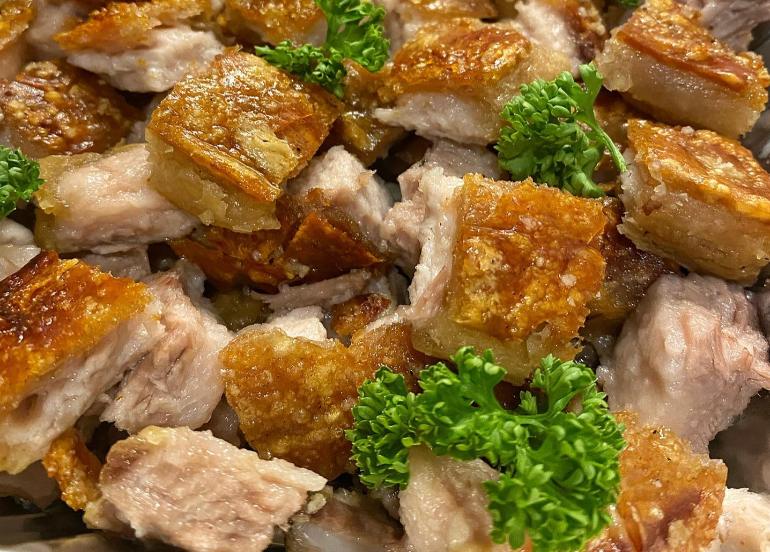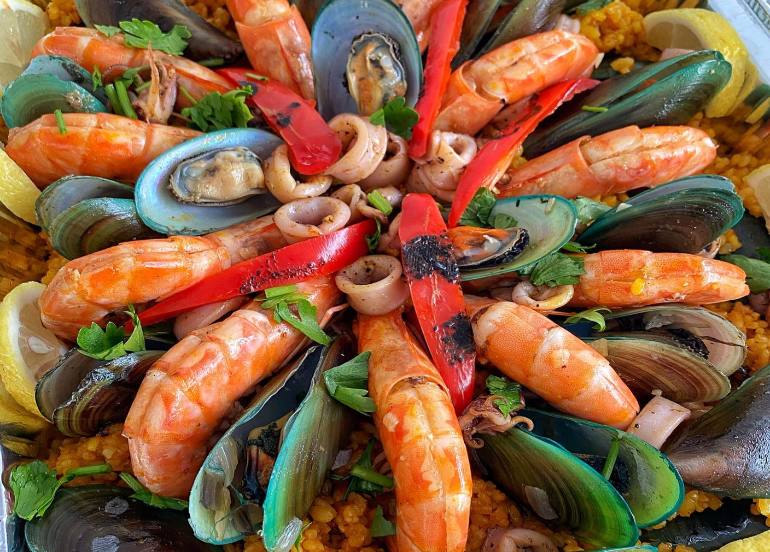 View their menu
View their Facebook
View their Instagram
(0917) 790-1120
Home-cooking meets gourmet when you Dine With Jul! Check out their weekly menu and get excited to indulge in fresh, indulgent flavors that will make you feel like you're in a five-star restaurant!
Available for: Delivery. Send them a message on Facebook to order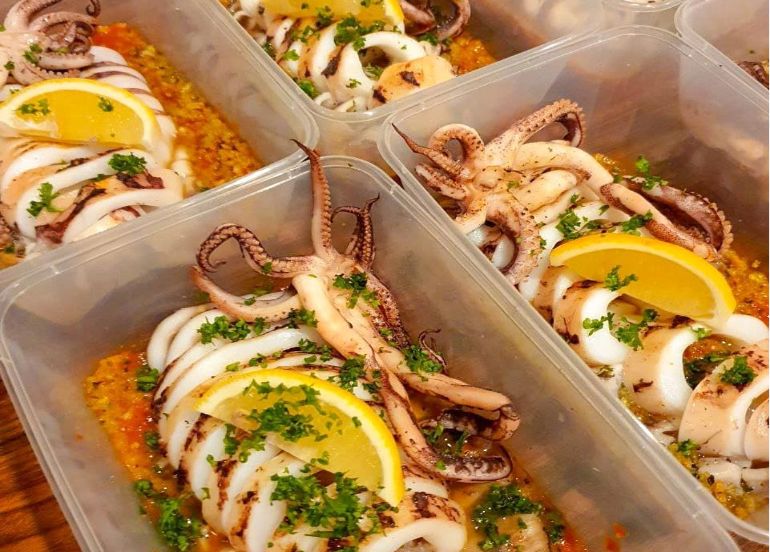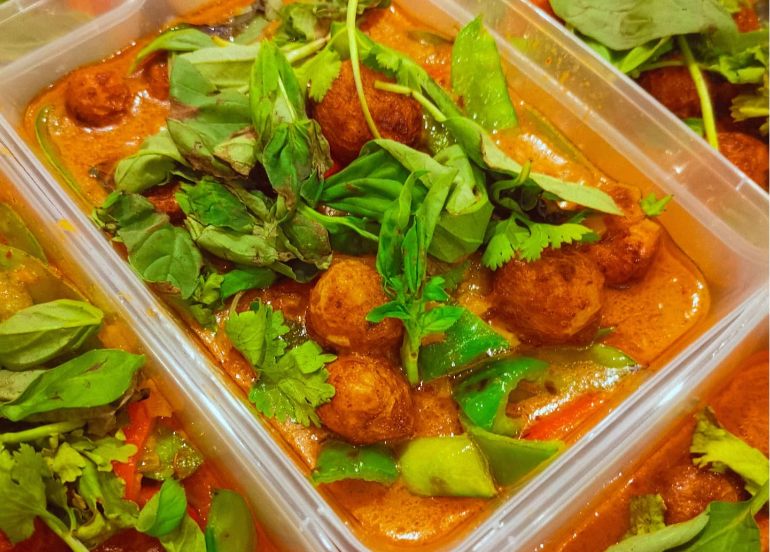 Ready extra cups of rice because you'll definitely go for seconds with Friends & Family food trays! You've got choices of salads, pansit, mixed vegetables, sizzling platters, and roasted meats, the perfect feast to gather up the whole fam!
Available for: Take-out, pick-up, and delivery via Foodpanda or on Pickaroo. They are open daily from 12 noon to 10:00 pm.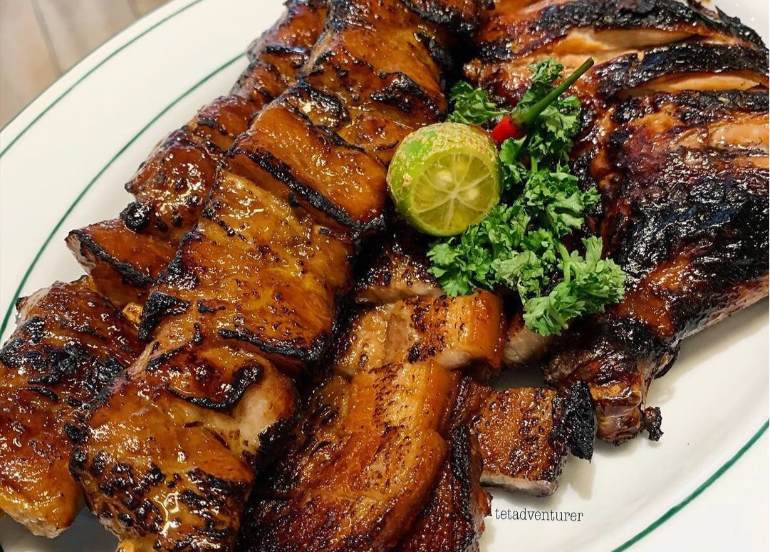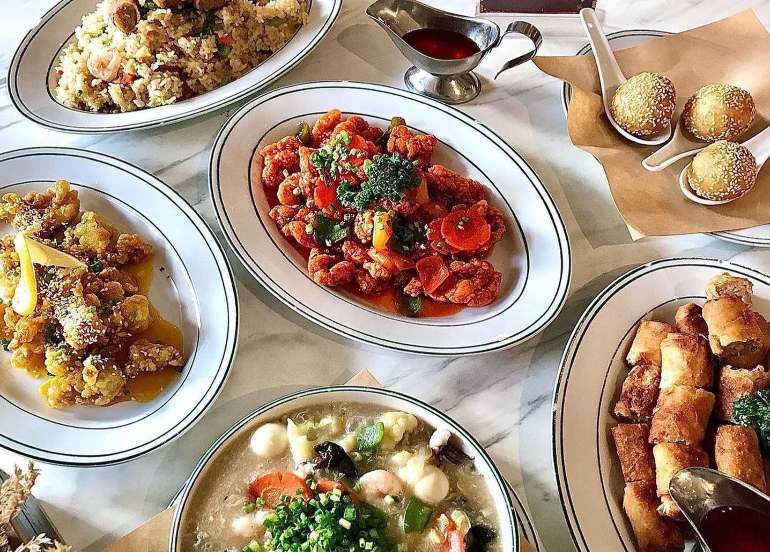 View their menu
View their Facebook
View their Instagram
C3 bldg, 7th ave cor 30th st, BGC
09178917053
We believe in Lutong Bahay supremacy!
We know you loved using the Booky app for discovering the newest places in your city. Given these extraordinary times, we want to continue being helpful during the GCQ so check out our updated food delivery guide, restaurants that just reopened, and where to shop for groceries online, and more.
Cover photo from Food tray 2 Go