You know no Filipino party is complete without these babies.
Lumpiang shanghai or deep-fried Filipino spring rolls have always been the star of every celebration. They're very easy to eat and taste like little pieces of heaven in every bite. Dip a piece in ketchup, sweet and sour sauce, or even vinegar and you're good to go! If possible, we'd take home a bag or even save some for consumption after the party.
Also Read: Your Ultimate Guide to Filipino Food Delivery
Luckily, we can have a lumpia party anytime, anywhere with Lumpiarito Station's boxes.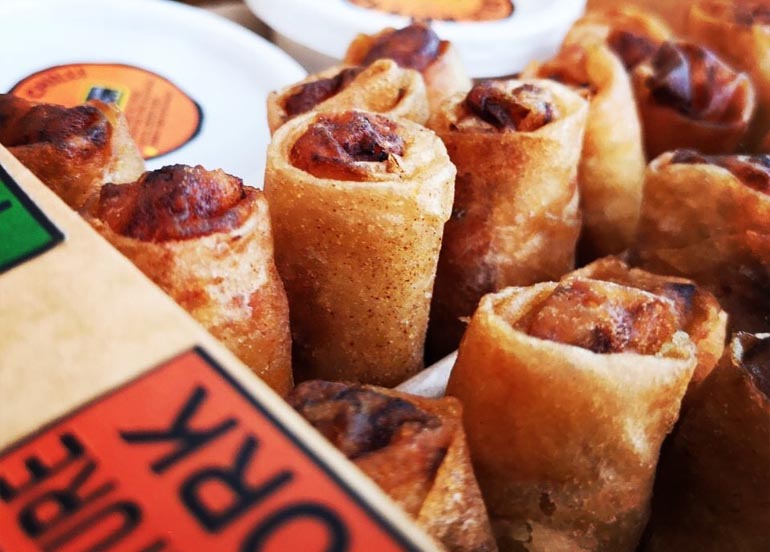 Each box includes 2.5-inch specialty lumpia rolls in assorted flavors. You can choose from five different flavors veggies with toge (bean sprouts), ubod veggie roll, signature pork shanghai, chicken adobo crunch, and cheesy beef dynamite flavors.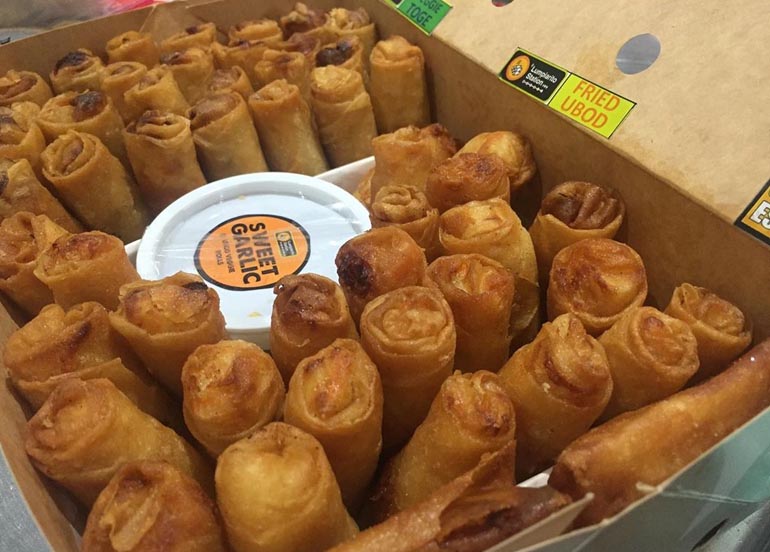 You can also pick the dipping sauce to come with your chosen lumpia variant like sweet chili, vinegar mix, sweet garlic, authentic adobo sauce, and even garlic mayo aioli sauce.
We recommend getting their box of 30s for small parties perfect for six to eight persons. Get the box of 60s for big parties good for 12 to 15 pax. Lumpiarito Station's assorted box lets you choose three different flavors with 20 pieces for each flavor.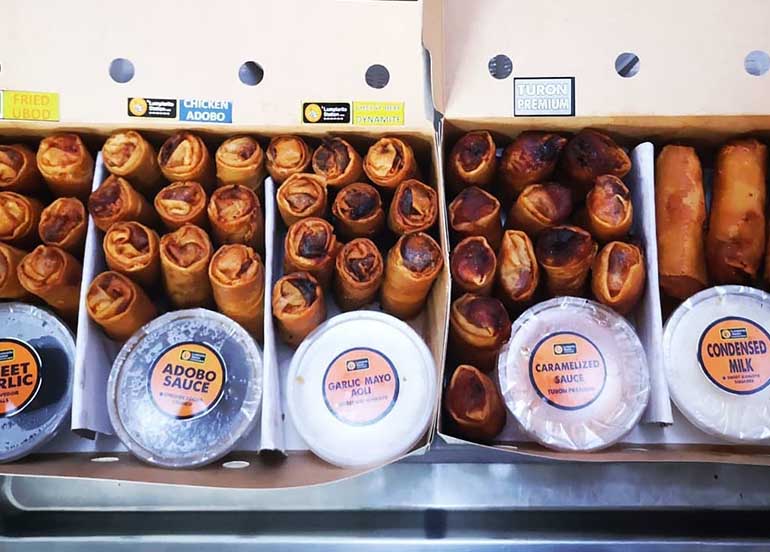 Additionally, they also have boxes of 20s, 25s, 35s, 40s and 45s. Each box also includes side dishes like pickled veggies, cucumber slices, and sweet kamote squares.
For meryenda sessions, grab a box of their Turon Premium or Kamote Squares which go well with their specialty sweet sauces caramelized sauce and condensed milk.
We know you loved using the Booky app for discovering the newest places in your city. Given these extraordinary times, we want to continue being helpful so check out our updated food delivery guide, where to shop for groceries online, and more.
Cover image from Lumpiarito Station PH's Instagram account