Mapapa-LECHE ka sa sarap!
If you haven't heard of leche flan donuts, allow us to give you a brief 101 on where it began.
History: Located in New York, Kora is the mastermind behind this very Filipino take on a donut. Inspired by the owner's grandmother's leche flan recipe, the team behind Kora decided to incorporate this sweet and creamy treat into a fluffy brioche donut. That way they can offer best of both sweets to Filipinos who want a taste of home. 
If you're currently located in the Philippines, unfortunately, you would have to travel to the States to get your hands on Kora's best selling donuts. However, during these trying times, it may take a while before you can oard a plane.
Craving for donuts? Check out Your Guide to Donut Delivery Available Now.
Luckily, we've found some brands here in the metro that offer their own take of the famous leche flan donuts.
Complete with leche flan and puree flan in a soft, fluffy doughnut, Justyn Cafe's 24K Leche Flan Doughnuts are highly sought for their richness, creaminess, and silkiness. Even better, their donuts are topped with gold flakes for that feeling and tasting extravagant touch.
To order: Message them on their social media platforms.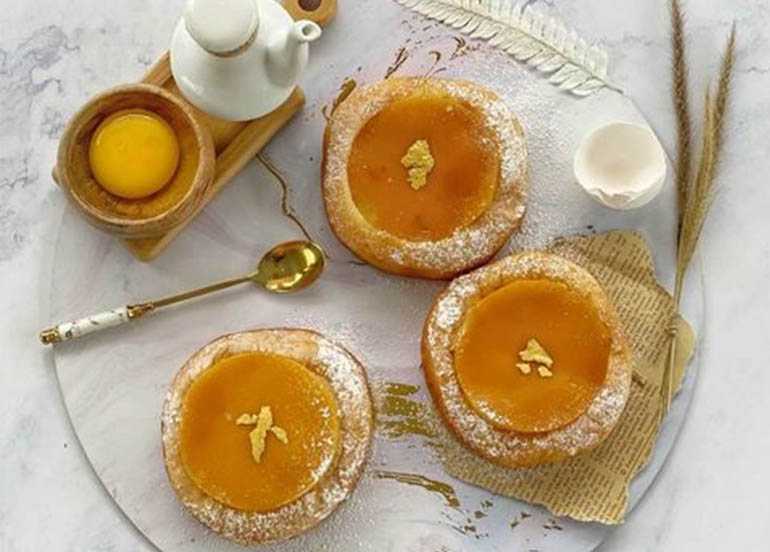 View their website
View their Facebook page
View their Instagram account
(0917) 558-7896
Aside from cakes, bread and savory snacks, The Sweet Life by Ange offers Leche Flan Love Brioche Donuts, their signature buttery brioche donuts filled with a light leche flan custard cream and topped with a leche flan heart. You can either enjoy it as is or drizzle it with syrup! 
To order: Send a message to their social media account.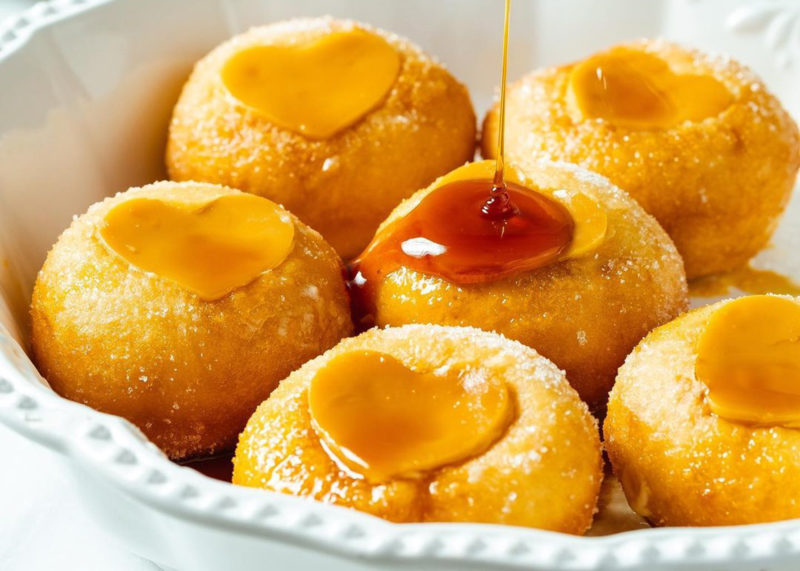 Available every Sunday only, Kuh Meal's leche flan doughnuts are currently the most sought for brioche doughnut on its menu. So, if you that their version of a Kora inspired leche flan doughnut is the ideal dessert to the other dishes they offer, it's suggested that you message them ASAP.
To order: Send a message to their social media accounts.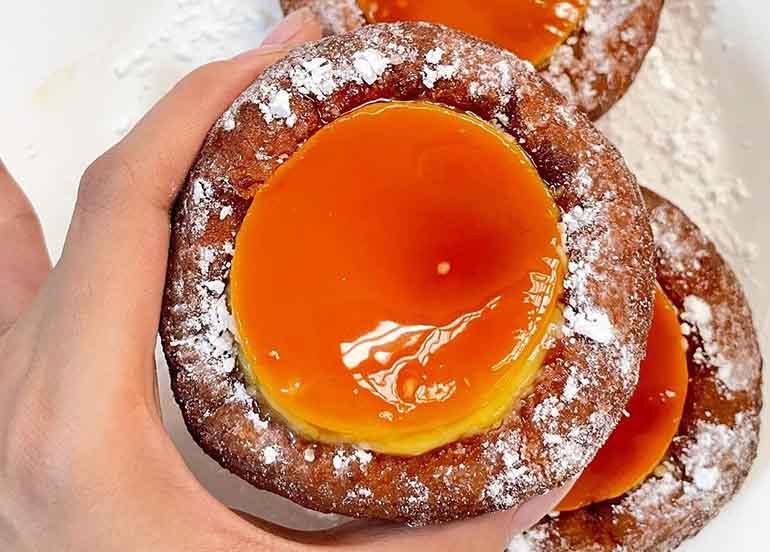 Claiming to serve more croissant like doughnuts, Gourmet Cravings are perfect for those who like their donuts with a bit of a bite. It's brioche donuts are perfectly fried, then filled with leche puree, before it's topped off with a whole leche flan cylinder.
To order: Message them on their social media accounts.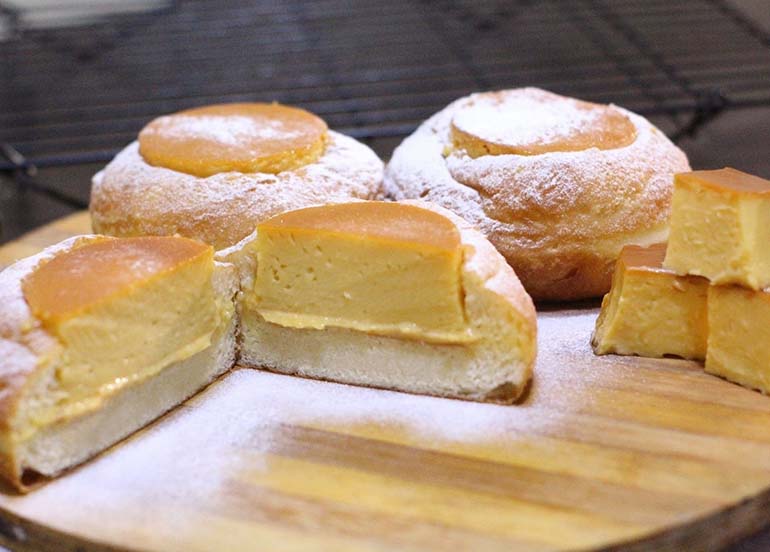 Looking for a little more sweetness in your leche flan donut? Then Sandybaker Pastry Shop's version is the one you may want to get. It's a pillowy soft donut filled with caramel whipped cream topped with leche flan.
To order: PM their Facebook page.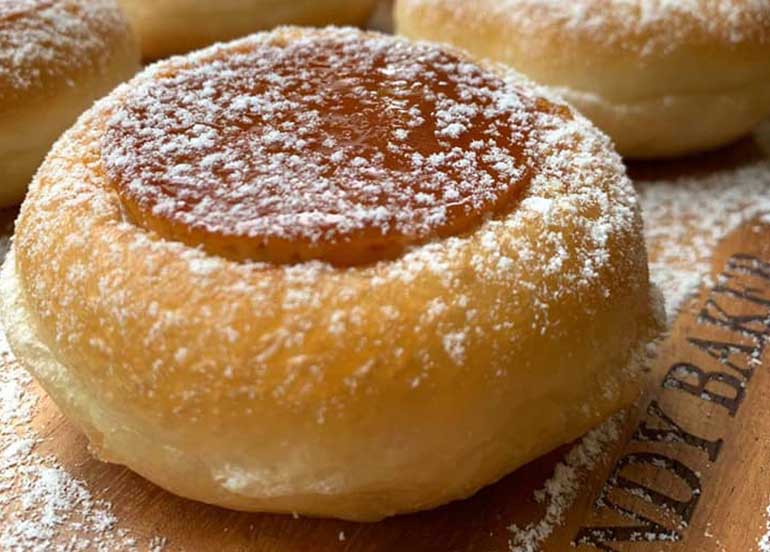 So, what are you waiting for? Satisfy your sweet tooth and get yourself a piece of a box of 6 pieces!
We know you loved using the Booky app for discovering the newest places in your city. Given these extraordinary times, we want to continue being helpful during these trying times so check out our updated food delivery guide, restaurants that just reopened, where to shop for groceries online, and more.