Cake Your Pick this coming 2022 elections!
Election season is upon us, and with only a few weeks before voting day, it's important to know who the best candidate is for the toughest job in the country! And when it comes to voter awareness, Kumori is well on board, which is why they've launched these Cake Cups featuring the different presidential candidates!
Also Read: Where to Get the Best Tin Can Cakes in the Metro
Show your support the sweet way by ordering Kumori's Cake Cups that comes in five delicious flavors! After choosing your desired flavor, #CakeYourPick and choose which presidentiable you want on your cake cup!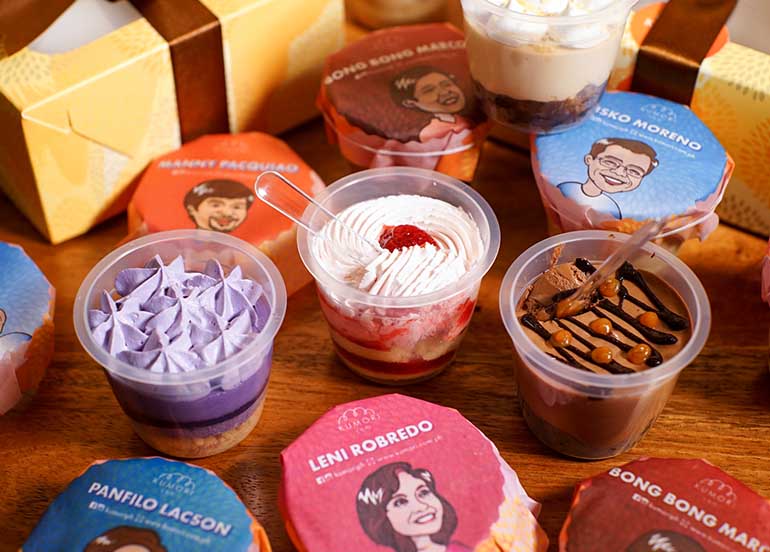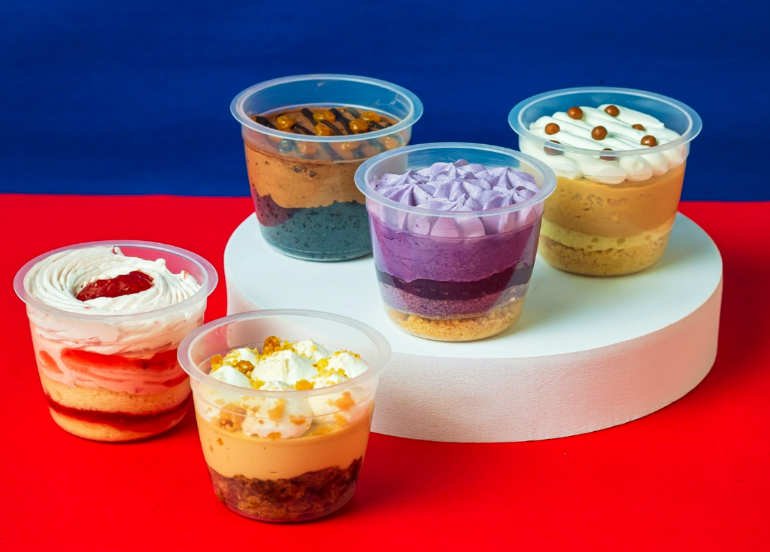 Kumori's Cake Cup flavors include the Summer Strawberry which has 4 indulging layers made of a soft sponge base, fruity strawberry jam, smooth strawberry mousse, and topped with whipped cream and sliced strawberries!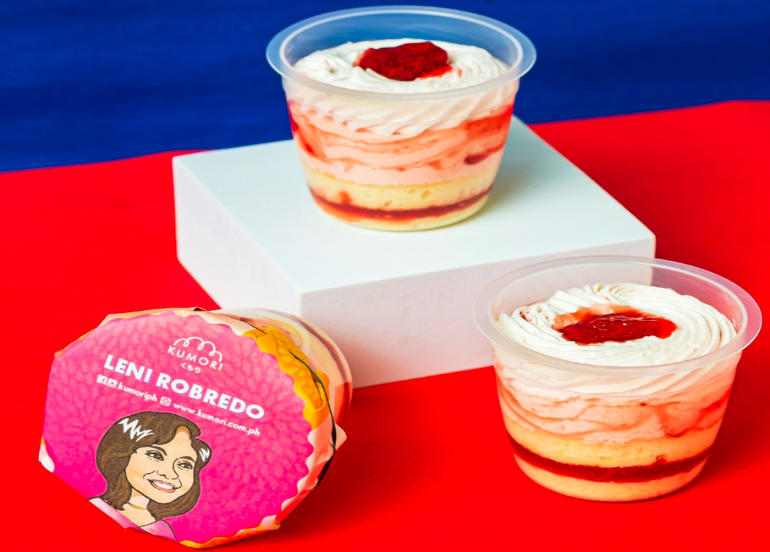 Not to miss is the Butterscotch Dates Cake Cup that has a sponge base infused with dates, a scrumptious butterscotch mousse, and some whipped cream and crumbles to top it all.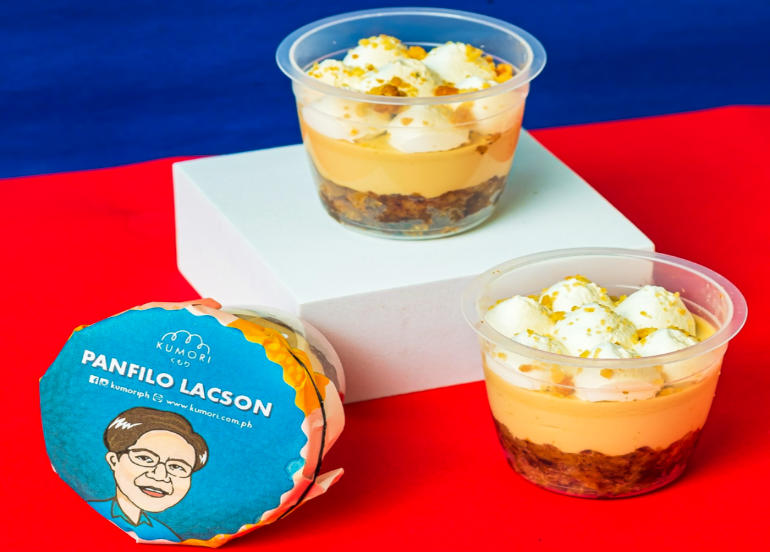 Next is the Ube Halaya Cake Cup, a delectable take on a Pinoy fave that has a sponge base, ube halaya filling, ube mousse, and ube whipped cream. The ube is 100% real, too!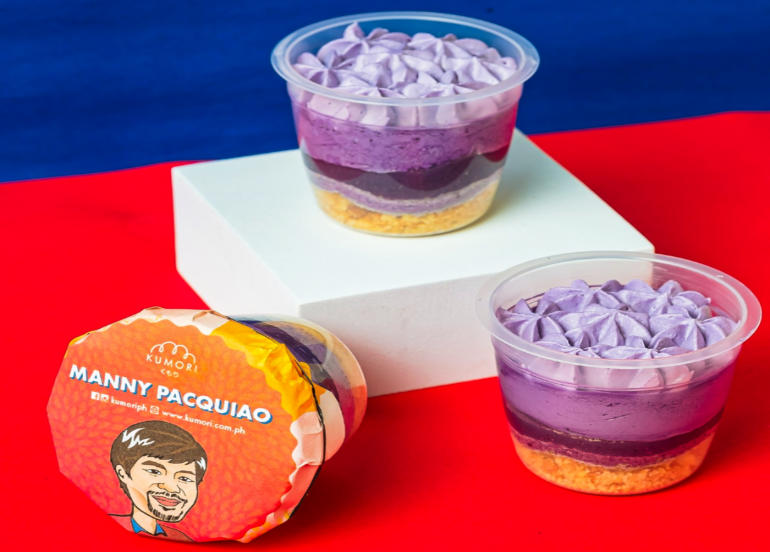 Then we have the Okinawa Milk Tea Cake Cup for milk tea lovers. It features Serenitea's Okinawa Milk Tea mousse and a soft sponge on top of a crunchy crumble base. It's finished with whip cream as well as choco crunchies!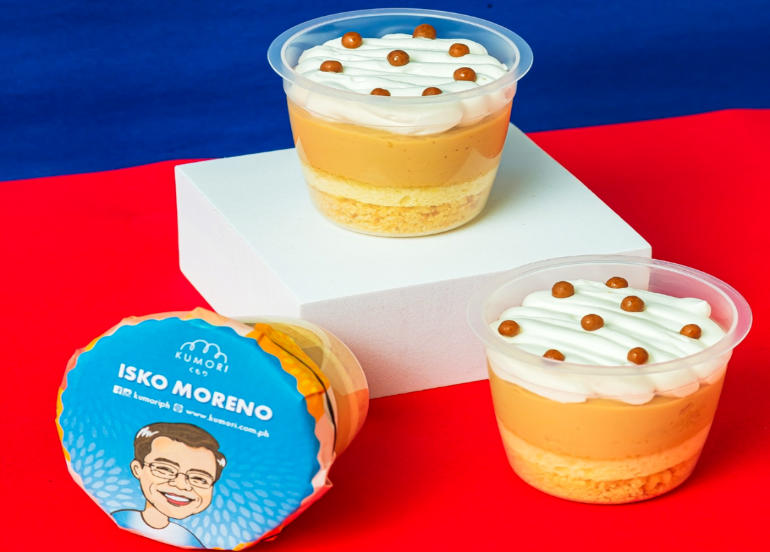 Lastly, we have the Choco Crumble Cake Cup with layers of chocolate sponge base, choco mousse, chocolate crumble, and finished with caramel crunchies plus a dark chocolate drizzle.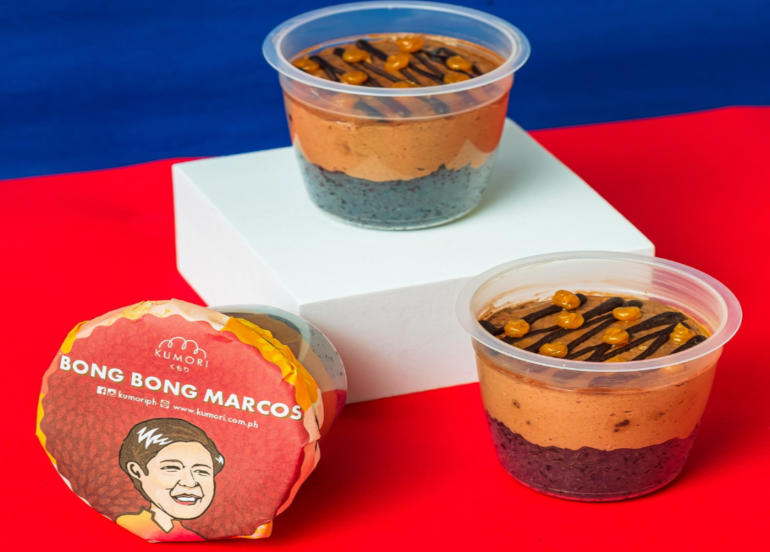 Kumori's cake cups are now available in all Kumori branches when you swing by their stores or when you order through their website (powered by Booky, of course!). Get 'em now and cake your pick!
View menu
View their branches
View their website
View their Facebook
View their Instagram
ICYMI: Mendokoro X Kumori's Sweet Melon Pans
Kumori has a lot of delectable eats and treats that we can't get enough of. Known for having some of the best mouthwatering collab dishes, Kumori has recently decided to partner up with a beloved ramen spot to give us the savory goodness that is their new: Melon Chashu Pan.
Also Read: Dylan Patisserie is the New Pastry Paradise in Makati!
Featuring Kumori's Melon Pan, Mendokoro Ramenba's double marinated signature chashu, homemade mustard sauce, and topped with fresh lettuce and pickled onions, the Melon Chashu Pan said to be "a sure recipe to delight family and friends".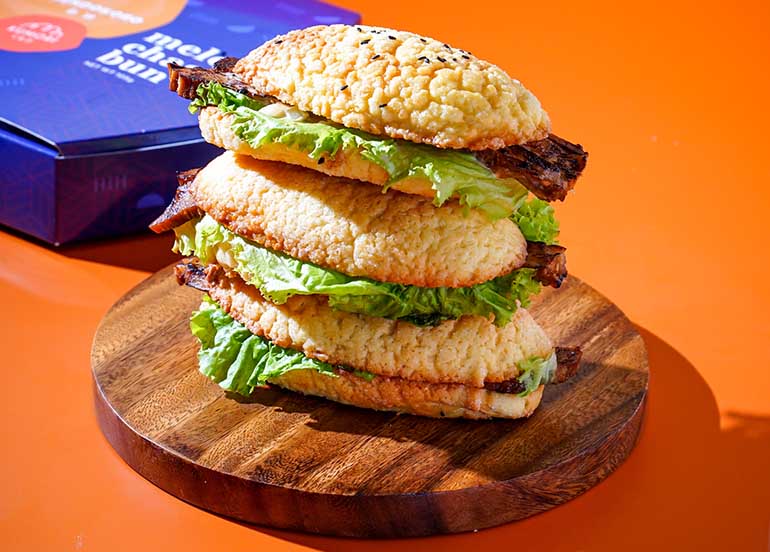 Think you want a pan or three? Head on to any of the Mendokoro branches, Mendokoro's next Food Truck location, or at select Kumori branches.
Don't You Miss This Kumori Krone Kit!
Each kit included 12 pieces of the flaky, Danish pastry tubes and 3 pastry bags filled with egg custard. For only ₱660, you can enjoy this easy and delicious bonding activity that's good for 8 persons!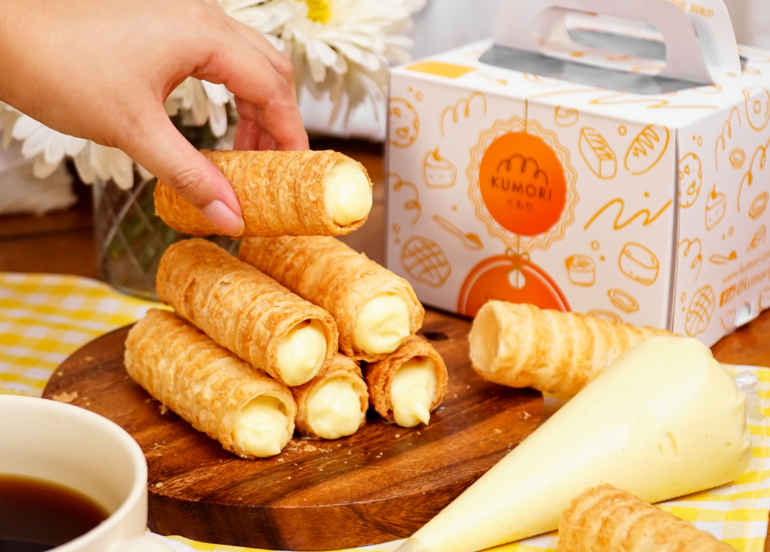 How do you prepare these Krones? First things first, take the custard piping bag and cut 2cm from the tip. Then, carefully insert the bag into the Krone until the tip reaches the middle section. Carefully pipe the cream in a circular motion until you cover half of the Krone, and then, repeat the same step on the other side.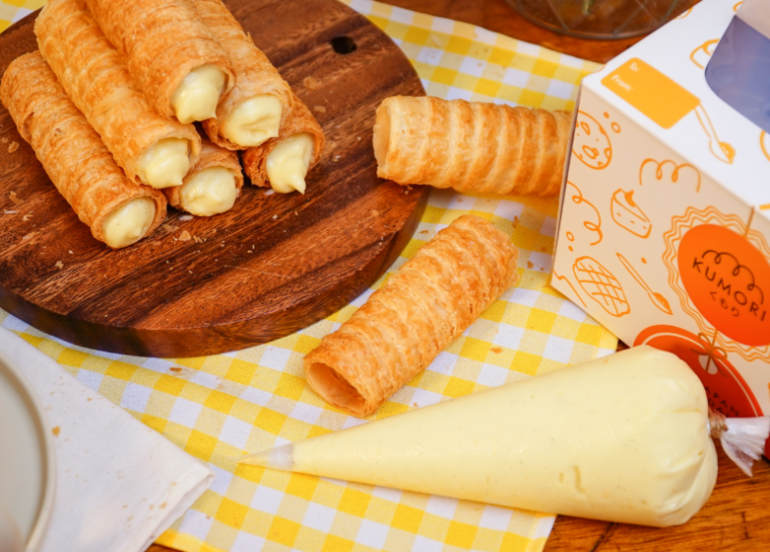 No sweat, right? This Kumori Krone Kit is available in all branches and can be ordered through their website. You may also have it for pick-up (Taft branch) or delivery.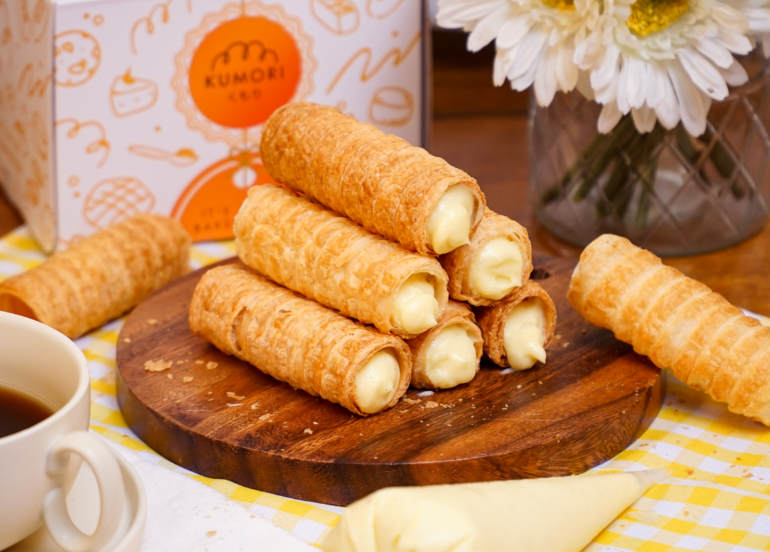 We know you loved using the Booky app for discovering the newest places in your city. Given these extraordinary times, we want to continue being helpful so check out our updated food delivery guide, where to shop for groceries online, and more.