KFC's Famous Bowl just became a bigger bowl!
When those chicken cravings hit, you can always count on KFC to give you finger-lickin', irresistibly-delicious, fried chicken that will surely hit the spot. But every KFC lover knows that apart from the signature chicken, a KFC meal isn't complete without a side of fix-ins!
Also Read: Your Guide to Fast Food Delivery Available Now
The only problem is, these fix-ins are so good that one small cup is always bitin. But the good news is, that dilemma ends today because KFC is now offering your favorite fix-ins in super platters that are perfect for sharing or gorging on your own.
You can get a KFC Super Platters of Famous Bowl, Coleslaw, Macaroni Salad, Mashed Potato Super Platter, Buttered Corn and Spaghetti at a starting price of P145 for ala carte.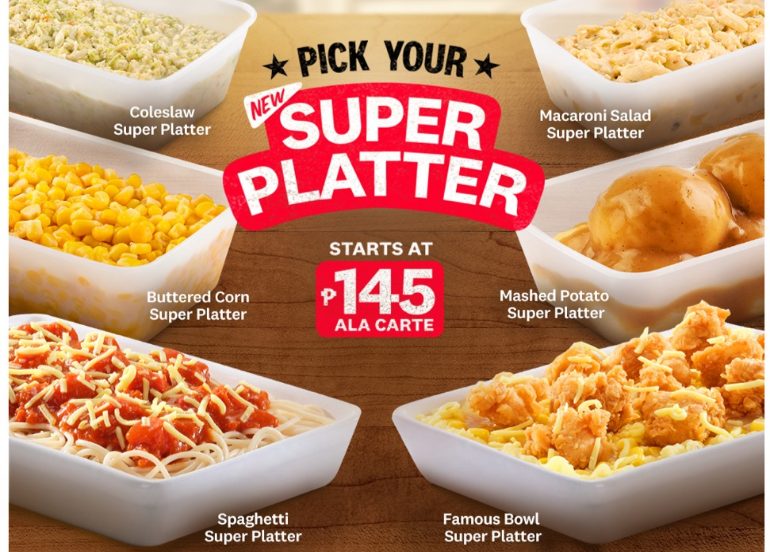 KFC is available for dine-in and take-out (for selected branches), or delivery via GrabFood or FoodPanda. You may also order via their hotline 88-87-88-88 or through their website.
View their menu
Find their locations and store hours here
View their Facebook
View their Instagram
Download their app on Google Play
Download their app on App Store
We know you loved using the Booky app for discovering the newest places in your city. Given these extraordinary times, we want to continue being helpful so check out our updated food delivery guide, where to shop for groceries online, and more.