Bucket ang sarap?
Why get a regular size of those golden, crispy-licious Jollibee fries when you can have it in a bucket? No need to settle for a small serving to appease your french fry cravings because now you can dive into a bucket of Jollibee Crispy Fries—the perfect treat to go with your bucket of Chicken joy and family pan of Jolly Spaghetti!
Also Read: Order From Your Favorite Restaurants at the Same Prices Through Booky
The Jollibee Crispy Fries Bucket is made for sharing for a group of four, but let's face it, some of you will probably keep it all for yourselves. And who can blame you? Apart from the delicious crisp that keeps those fingers reaching for more, you can also save as much as P39 pesos. Bida ang saya, indeed!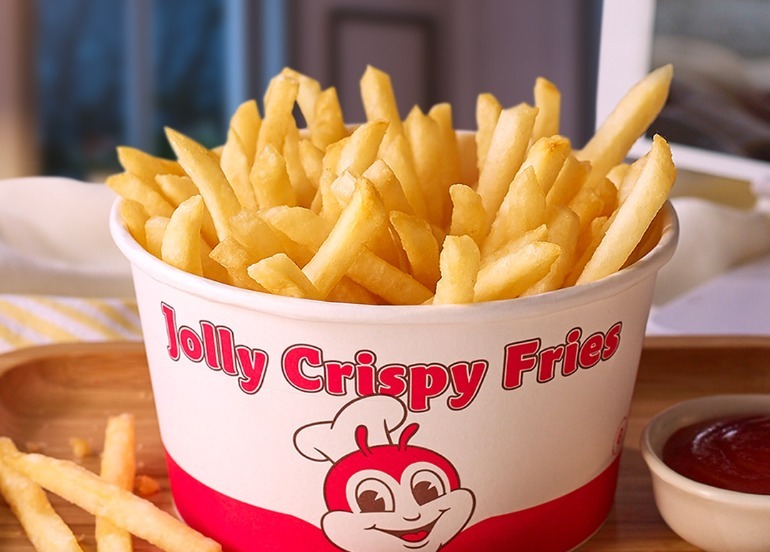 You can get the Jollibee Crispy Fries bucket through dine-in (for selected branches), take-out, and delivery at a starting price of P129. You may order via their hotline #87000, through their website, or by downloading the Jollibee app.
View their menu
View their website
View their Facebook
View their Instagram
View their updated store hours and branches
You'll definitely Bee satisfied ;)
We know you loved using the Booky app for discovering the newest places in your city. Given these extraordinary times, we want to continue being helpful during the ECQ so check out our updated food delivery guide, restaurants that just reopened, and where to shop for groceries online, and more.
Cover from Jollibee Facebook page