Oishii! = "delicious"
From filling yakisoba noodles to hot and savory takoyaki, if you're looking for a taste of Japanese culture and quick, satisfying bites, street food is the way to go. With several street food markets in Japan, however – Kuromon & Market in Osaka, Nishiki Market in Kyoto – you'll find that one day isn't enough to cram all of the experiences served on a platter at these places.
But let's be honest here for a moment, when you have a limited budget, a trip to Japan isn't realizable in the near future. If that's the case, what then are you to do now? Easy. Try out the Japanese street food options you can find right here in the metro.
To make it even easier for you, we've listed down the Japanese street food dishes that you just have to try!
Takoyaki
Served straight from the Takoyaki pan to your improvised plate and filled with bits and pieces of octopus tentacles, ginger, tempura, green onion, Takoyaki has been considered as the ultimate street food that you can't pass upon.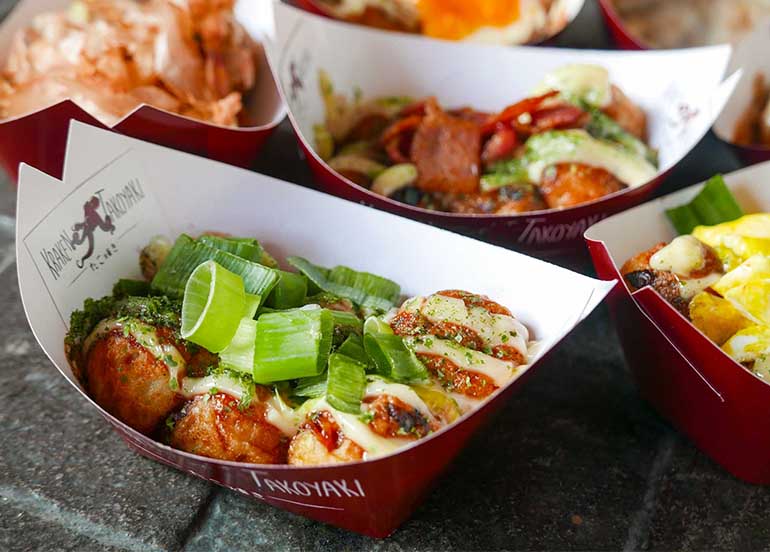 READ: 17 Takoyaki Spots to Drool Over Around Metro Manila
Kakigori
Kakigori is a Japanese version of our Filipino classic – halo-halo. This cold, sweet treat is made of ice that's as soft as cotton candy then flavored with syrups and topped with fruits. This street food is no doubt perfect on a hot summer's day.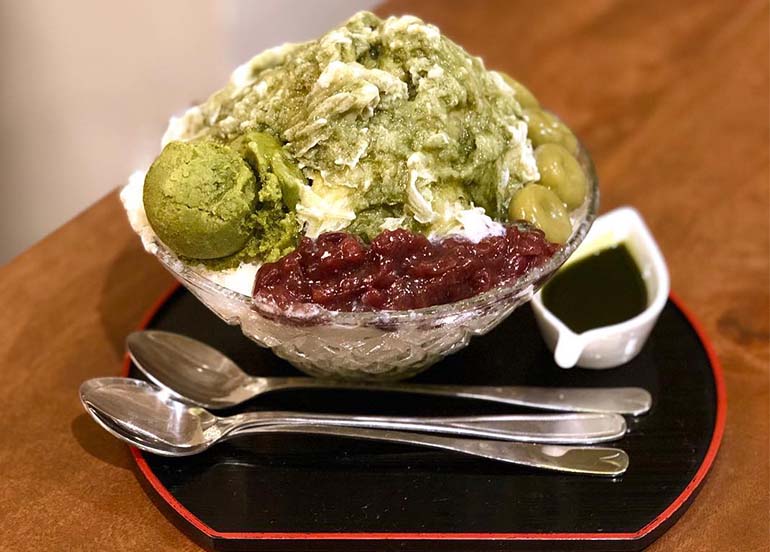 Where to get kakigori:
Kushikatsu
A street food dish that may remind you of tusok-tusok, tempura style, Kushikatsu is one of the street food choices that you have to try if you want a taste of a little bit of everything,
Go and savor the goodness of meat, seafood, or even vegetables that are coated in a batter with breadcrumbs (quite different from tempura batter ), deep-fried, and served on a stick.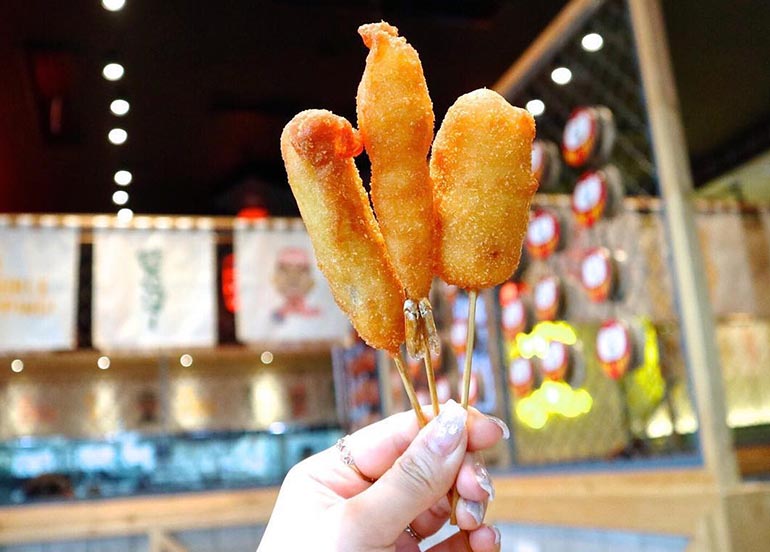 Yakitori
A piece of chicken (as well as other meats thanks to recent innovations) on a stick and grilled to perfection, Yakitori may be one of the simpler street food options but it's nonetheless delicious and best paired with a bottle of ice-cold beer.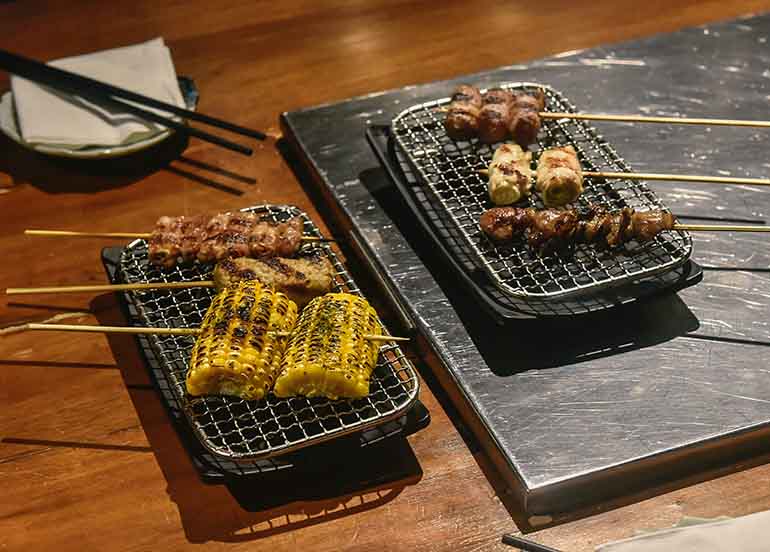 Taiyaki
Got a sweet tooth? Then you'll surely appreciate and even love the Taiyaki. It's a Japanese fish-shaped cake which carries a sweet surprise in every bite! (Spoiler alert: The sweet surprise can either be red bean, custard, or chocolate).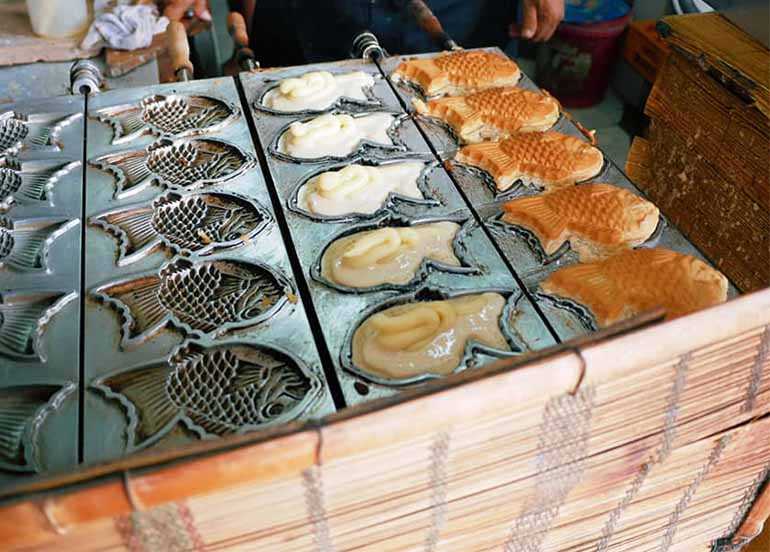 Also read: 13 Takoyaki Spots to Drool Over Around Metro Manila
Mochi
A street food treat that's surprisingly versatile – you can have it by itself as a snack, put it in soups, or fill it with something sweet and eat it for dessert – trust us, you can't beat a piece or two of Mochi especially when you're craving for a Filipino kakanin (like karioka) with a twist.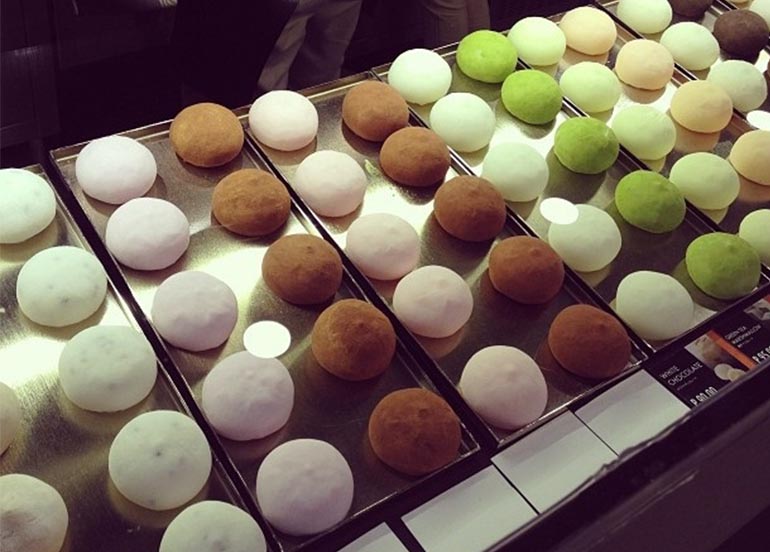 READ: Your Ultimate Guide to Mochi Desserts
Yaki Tomorokoshi
Quick, delicious, and can be easily customized with different sauces and toppings for your own innovative take, a traditional Yaki Tomorokoshi is actually just Japanese grilled corn on a cob that's sold at cart and food stalls.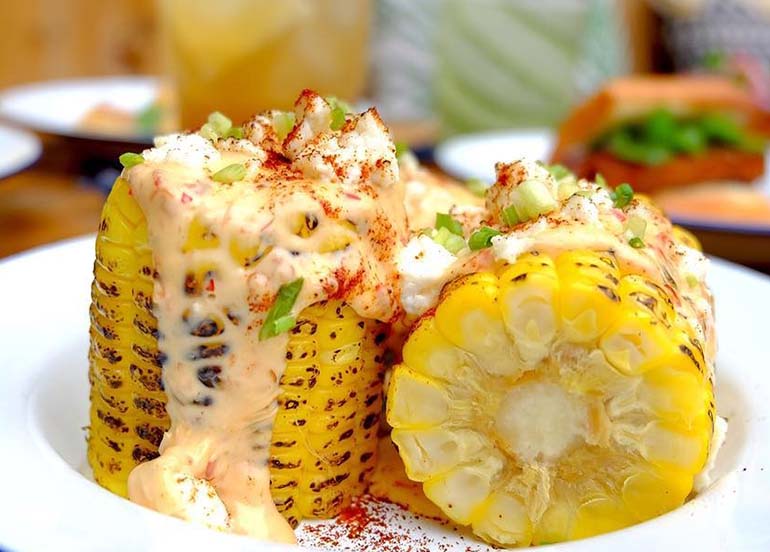 Okonomiyaki
Pancakes are just for breakfast? We beg to disagree and you should too! Break the notion of pancakes for breakfast by trying out Okonomiyaki, a Japanese savory pancake filled with several ingredients that can be customized to your taste.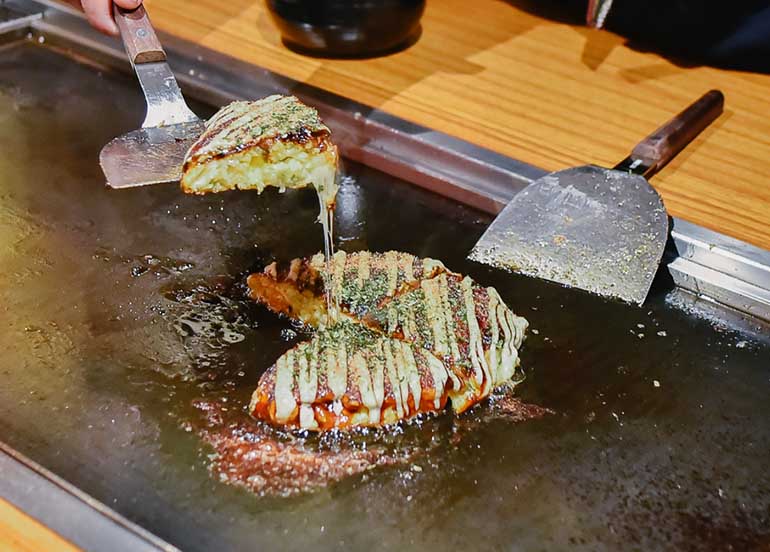 Yakisoba
Slurp up the goodness that is Yakisoba – stir-fried boiled ramen noodles with meat/seafood and coated with a savory sauce. Although this street food will test your chopstick skills, once you become a master, one thing's for sure, you'll end up with a smile on your face and a really full stomach.
Fun fact: Did you know that slurping you noodles is a sign of appreciation for what the chef made?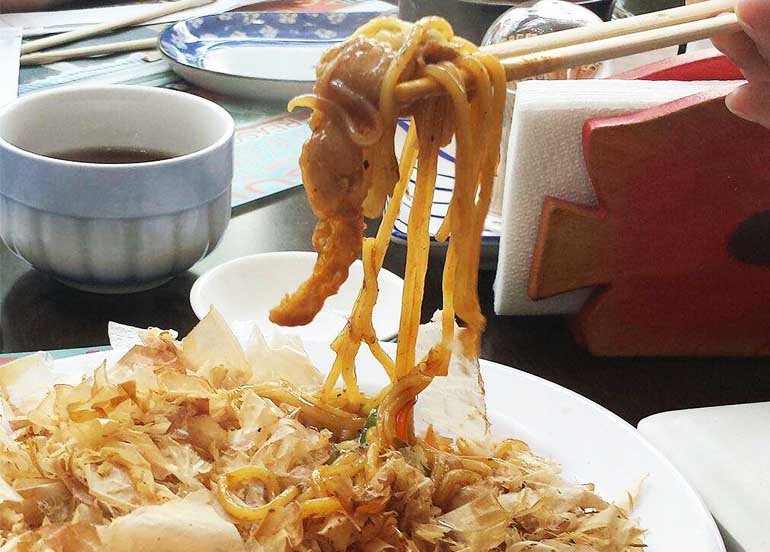 Tamagoyaki
As every foodie knows, anything that's put on a stick becomes automatically delicious and yes, even that applies to something as simple as a sweet egg omelet or Tamagoyaki. If you're in a rush, this is a good on-the-go breakfast replacement.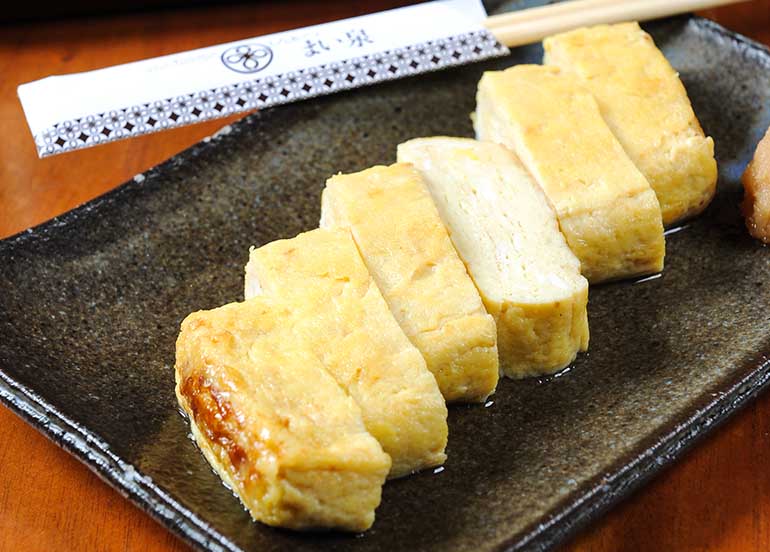 Now that we've listed them down, why don't you go ahead and try them out?
If you're not already enjoying the offline convenience of Booky, you can download the app for FREE on iPhoneor Android. Discover over 1000 of the top restaurants in Metro Manila and just watch as your foodiverse explodes!