Hint: It'll be shellfish of you if you don't share it with friends and family.
A go-to place for barkadas and colleagues who are looking for good but affordable comfort food to enjoy over kwentuhan or during lunch break, Greenwich has been a beloved pizza branch in the Philippines since 1971.
Planning to have Greenwich delivered? Check out: Your Guide to Fast Food Delivery Available Now
And ever since, they've always churned out classics which we come back to time and again as well as new dishes we're willing to try out! Such as their newest ones: The Cajun Shrimp Overload Pizza and Creamy Shrimp Spaghetti just in time for Lenten season.
Cajun Shrimp Overload Pizza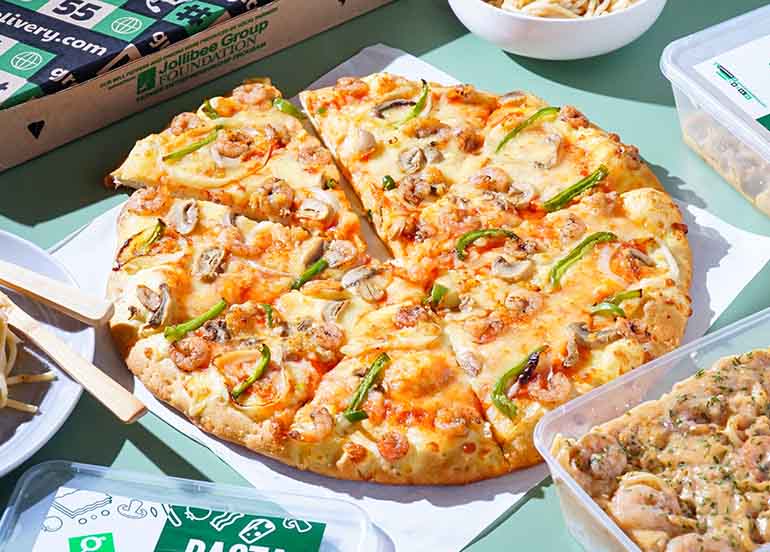 Creamy Shrimp Spaghetti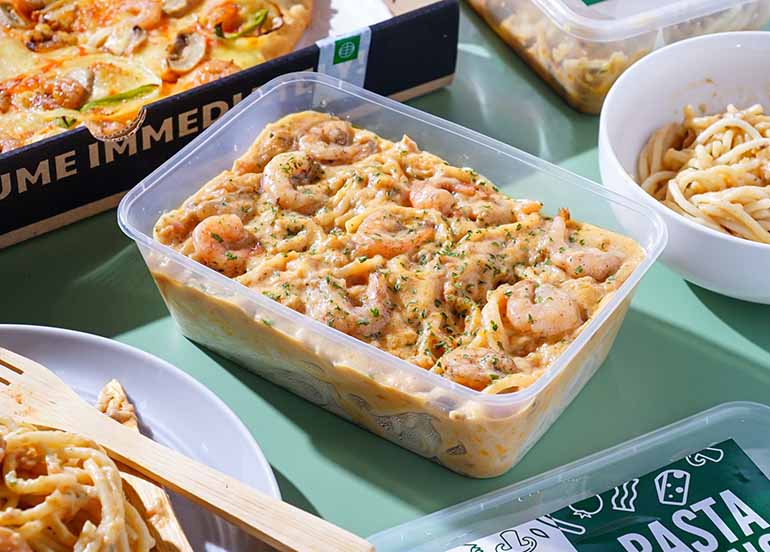 Looking for more dishes to order?
With the number of dishes being offered on the Greenwich menu, when you're hungry and you just want something to eat, picking which to have delivered can take time. Luckily for you, we've picked the top ordered dishes from the Greenwich menu as seen on numerous blogs, posts, and even mukbang vids which you could order as well!
Appetizers
Potato Waves
There's no better way to whet your appetite than with Greenwich's own version of potato wedges which they call Potato Waves.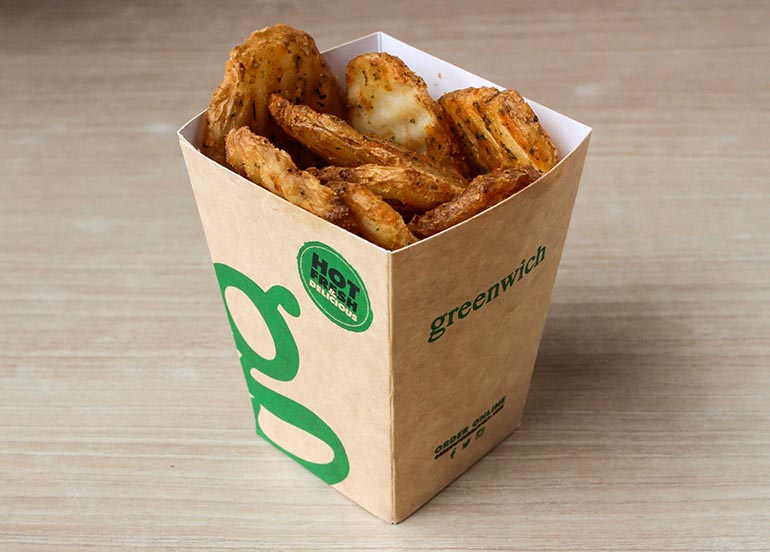 Sliced at the perfect thickness for a crunchy on the outside yet soft on the inside, the Potato Waves is a definite must-try appetizer on the menu. Additional insider tip: Although it's good on its own, it's highly encouraged that you enjoy their waves with dip.
Crunchy Fried Chicken
When it comes to crowd-pleasing, you can't go wrong with fried chicken and Greenwich knows this. Introducing Greenwich's very own version of Crunchy Fried Chicken.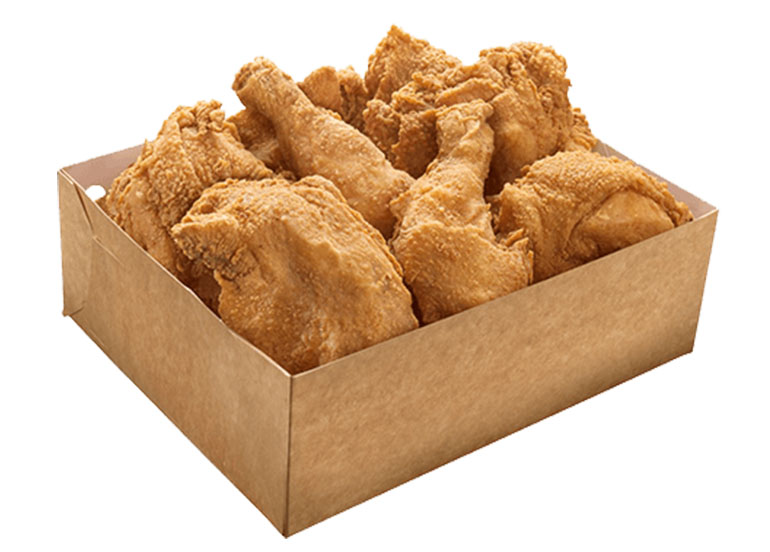 Whether you're a dark meat or a white meat lover, it's guaranteed that you'll get the best of what fried chicken has to offer: crispy skin and moist chicken meat, in every bite.
Pasta
Lasagna Supreme
Everyone who goes to Greenwich knows that one mustn't miss out on ordering the Lasagna Supreme.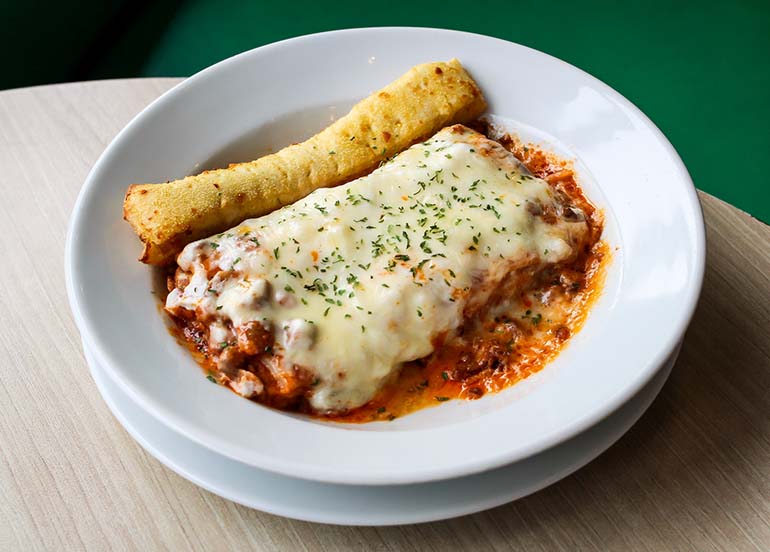 It's a nostalgic dish that evokes memories of childhood as sweet as its sauce and as satisfying as its blend of cheese, meat, and tomato. Even better, the Lasagna Supreme also comes in a supreme pan perfect for sharing with a big group.
Creamy Bacon Carbonara
Prefer cream-based kinds of pasta instead of tomato-based ones? Don't worry, Greenwich also has one on their menu: Creamy Bacon Carbonara.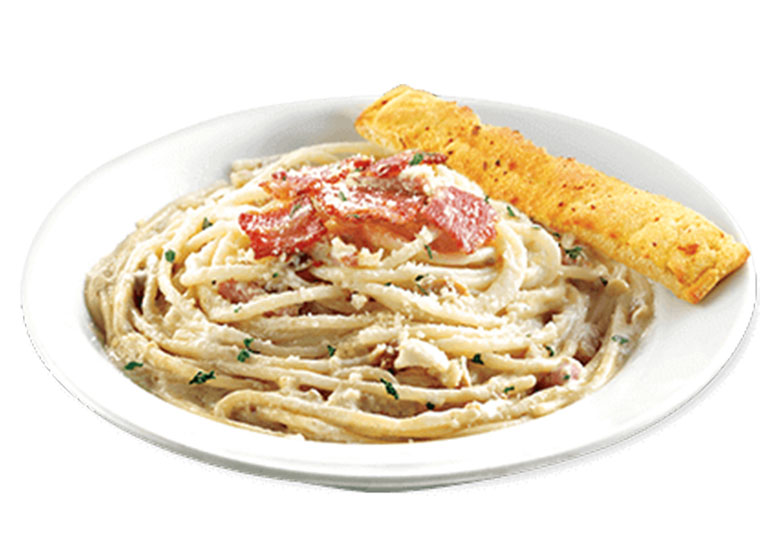 Noodles coated in a thick, creamy sauce and topped with crunchy bacon, the creamy bacon carbonara is a kid-friendly dish which is also a win in adults eyes and tastebuds.
Pizza
Hawaiian Overload
More pineapples please! Hawaiian may be a controversial flavor but at Greenwich it is a beloved flavor. In fact, it's their best seller.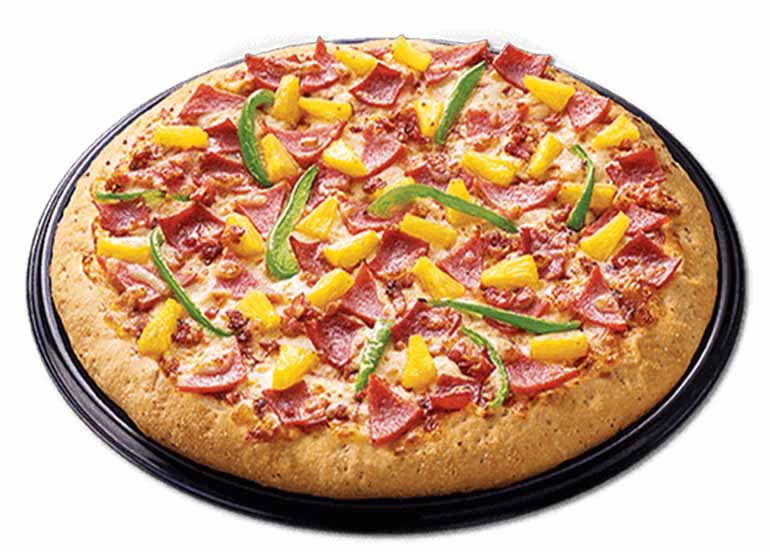 A level-up version of the Hawaiian pizza flavor, the Hawaiian Overload by Greenwich has more than your usual number of Hawaiian Pizza flavor toppings (yes, they've even added more pineapples for pineapple lovers).
All-In Overload
If you can't choose between flavors and toppings, then Greenwich's All-In Overload is the flavor for you.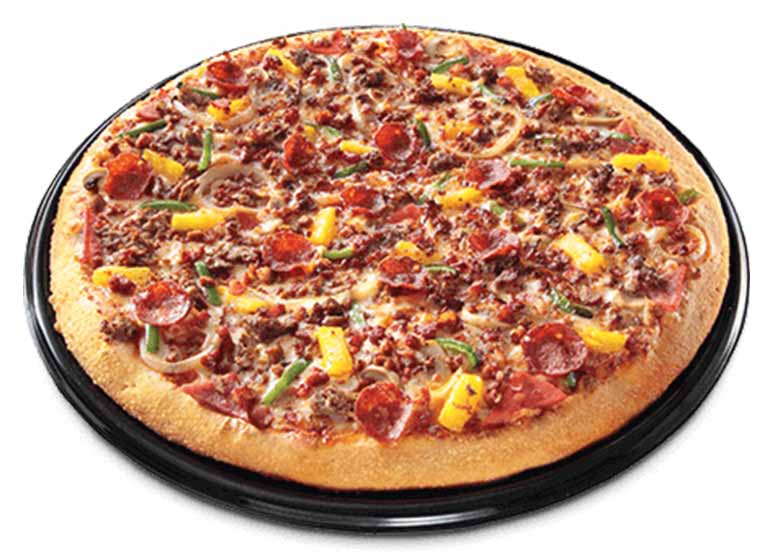 Topped with twice (or more) the amount of pepperoni, beef, green bell peppers, pineapples, and more, their All-In Overload is a choice for the indecisive or for the "all-in" type of people.
Ham and Cheese
Okay, if you have an aversion to Hawaiian and the All-In Overload is just too much for you, here's a simple yet classic flavor from Greenwich: Ham and Cheese.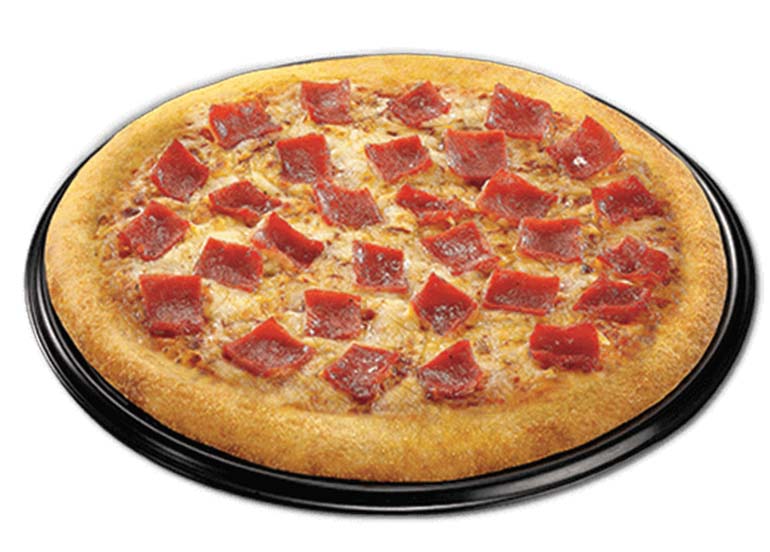 A classic flavor, the ham and cheese pizza flavor combines the sweet and salty flavors of ham with cheese to make a simple yet balanced pizza that's still enough to satisfy your pizza cravings.
All-Meat Overload
Are you a meat lover and olives/bell pepper make your spine shiver? Worry no more about unwanted veggies on your pizza with Greenwich's All-Meat Overload.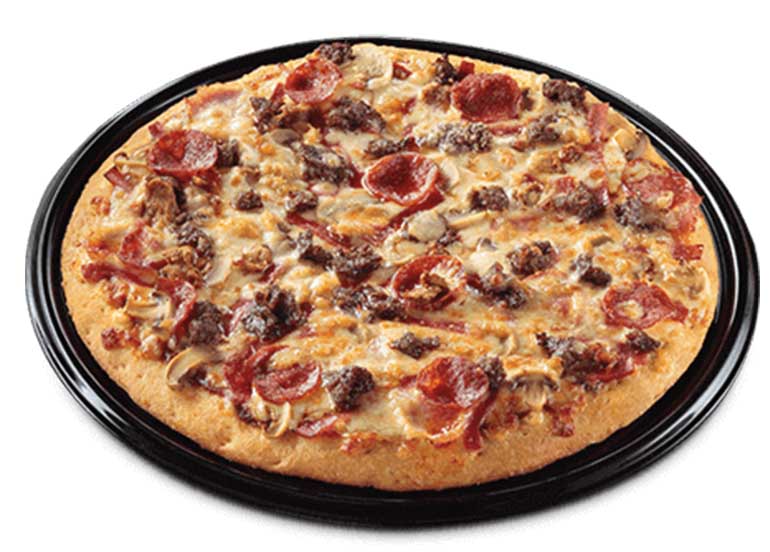 Albeit needing no description of what's on top – it's all meat – if you need specifics, the All-Meat Overload comes with bits of crunchy pepperoni and savory meat pieces.
Combos and Bundles
Lasagna Chicken Combo
Calling all singles, eating alone? Why focus on what you can't get and instead focus on the bestseller solo meal of Greenwich: The Lasagna Chicken Combo which you can surely order.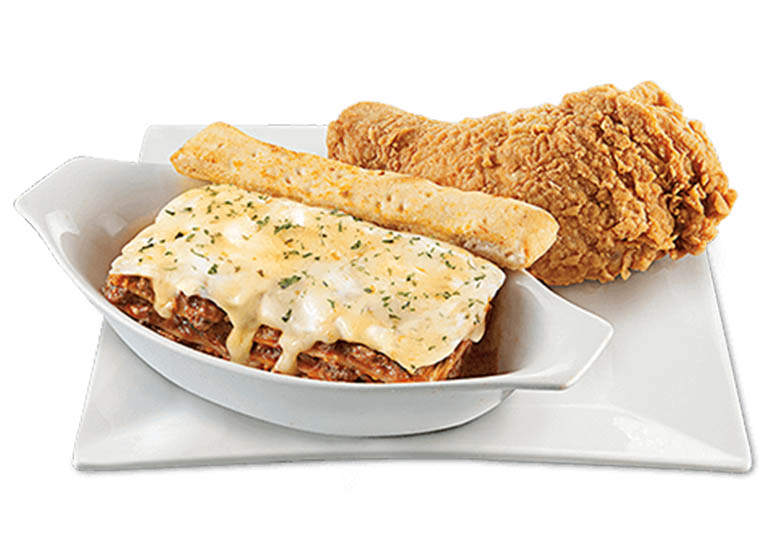 Combining their bestseller pasta: the Lasagna Supreme and a piece of Crunchy Fried Chicken, enjoy in solitude a combo that'll warm your heart and fill your soul.
Pizza Loaded Combo E
Sometimes, comfort comes in carbs a.k.a pizza, pasta, and rice. A solo combo meal that comes with the three comfort carbs, the Pizza Loaded Combo E may not be Greenwich's best seller solo combo meal but it's worth a try for when you need some love.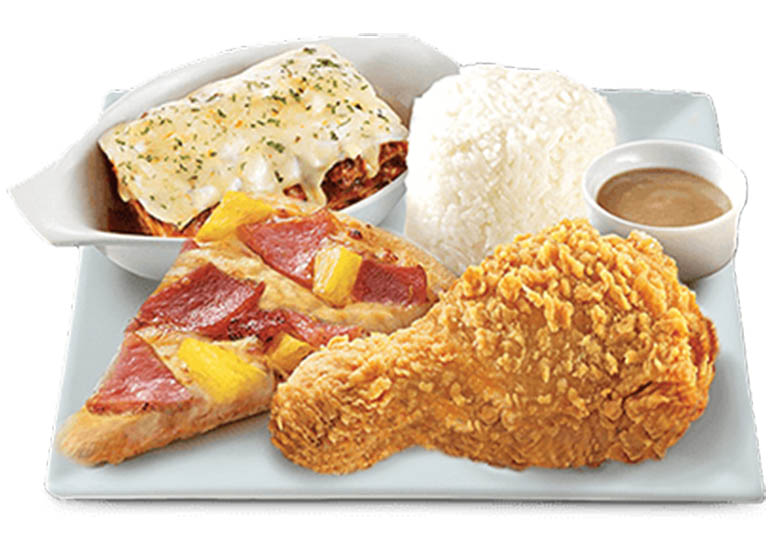 Enjoy the triple treat of Greenwich's notable dishes – Lasagna Supreme, Hawaiian Pizza, and Chicken with Rice – by getting yourself a Pizza Loaded Combo E.
Overloaded Trio A/B
A firm believer that Greenwich's star dishes are pizzas will definitely enjoy their Overloaded Trio Bundles. More specifically their best sellers: The Overloaded Trio A and The Overloaded Trio B.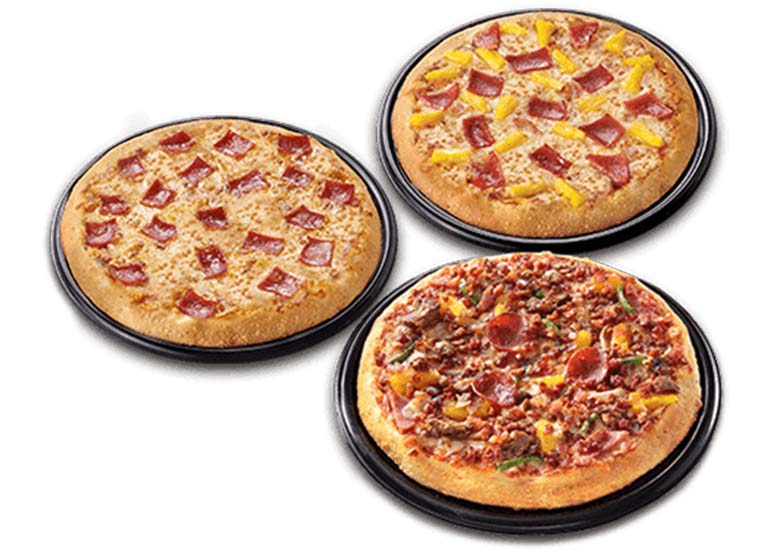 Each having their own combination of classic and bestseller pizza flavors, the Overloaded Trio is perfect for big groups or for your next mukbang video.
Pizza & Lasagna Trio
Got a barkada/family that just can't choose between ordering appetizers, pasta, or pizza? Get all three with Greenwich's Pizza & Lasagna Trio!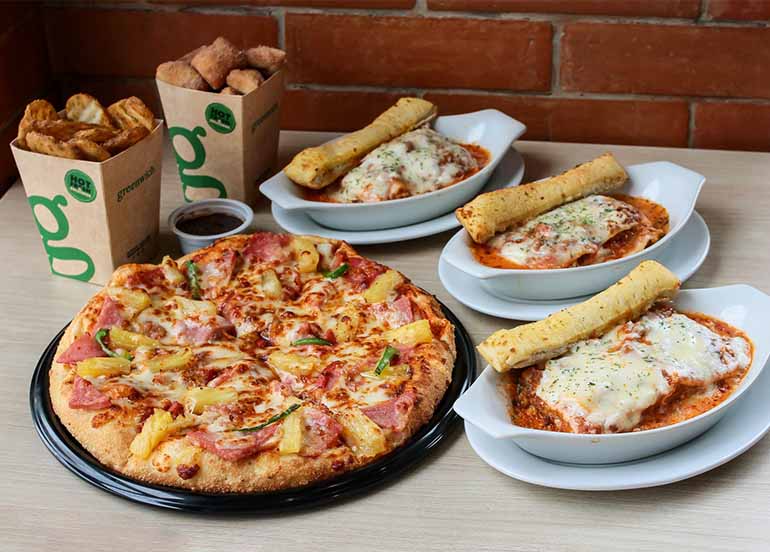 Complete with three servings of their bestselling Lasagna Supreme, a 9″ Hawaiian Overload Pizza, and Potato Waves, their Pizza and Lasagna Trio is a complete three-course meal for those on a budget.
Note: The Pizza and Lasagna Trio doesn't come with a box of churros as seen in the photo.
Quick Delivery Tip
You can visit their website, call their hotline (#5-55-55), or book through GrabFood, Foodpanda, and Lalafood.
Want to know more about Greenwich? Check down below for more information and links to their social media accounts.
View menu
View their website
View their Facebook page
View their Instagram account
View all branches
We know you loved using the Booky app for discovering the newest places in your city. Given these extraordinary times, we want to continue being helpful so check out our updated food delivery guide, where to shop for groceries online, and more.