More than a food trip!
If you're a certified foodie who has already scoured the whole Manila, tasting and testing all the flavors it has to offer, perhaps you're now looking for a new food adventure that's more than just eating.
Also Read: Restaurants That Are Open 24/7 If You're #LagingGutom
Lucky for you, we've compiled a list of places in and out of Manila where you can experience fruit-picking, honey harvesting, baking from scratch, and a whole lot more! Grab your food buddies and your #Tropang Gutom, it's time to visit these spots that offer food-related activities!
If you've been dreaming about starting your baking journey, you can begin here at Bakebe! It's the pinkiest, most instagram-worthy baking wonderland where you can learn to bake from scratch to finish! Bakebe has got everything you need–baking tools, instructions, and ingredients–so that you can bake like a pro even if you have zero experience!
It's a haven for kids and families looking for a cute bonding time over desserts and pastries, but this spot can also be the perfect place to do birthdays, bridal showers, and photoshoots! Interested? Book here:https://phbooking.bakebe.com/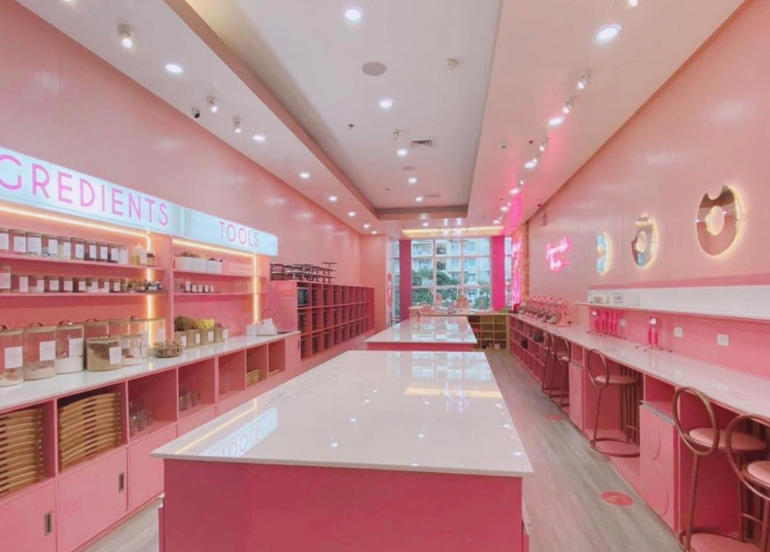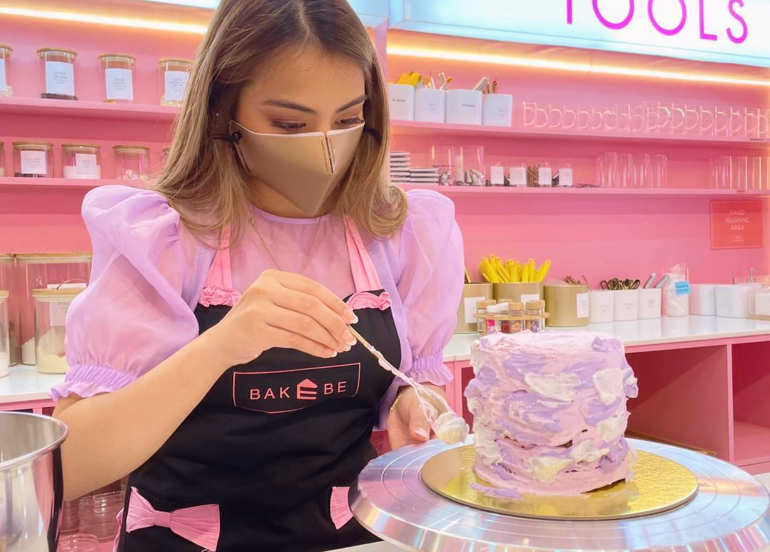 View their website
View their Facebook
View their Instagram
SM Aura, Taguig, Metro Manila
Baguio offers so much more than their food spots and their cuddly cool weather. If you're ever thinking of going on a roadtrip, you should consider visiting La Trinidad Strawberry Farm, a large plantation of Baguio's most luscious strawberries!
Tourists can experience picking strawberries with the help of the farmers around the area. For P250-400, you can take home a kilogram of the strawbweries you picked! And after your strawberry picking adventure, you can try out some strawberry taho and ice cream around the area!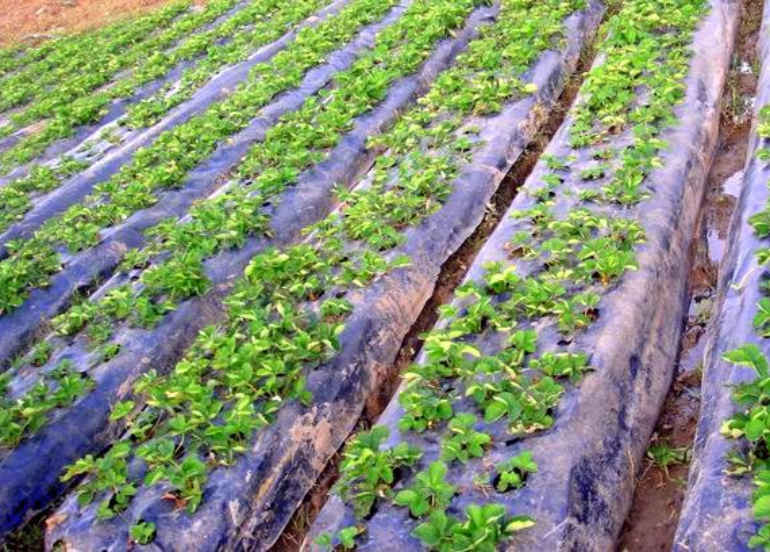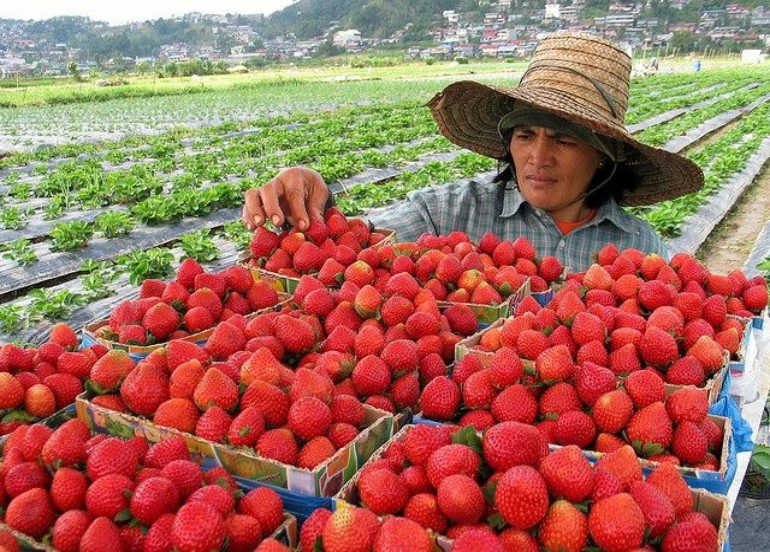 View their website
View their Facebook
Strawberry Farm, Swamp Area, La Trinidad, 2601 Benguet
Lomboy Farms is a family-owned business immersed in the culture and the production of grapes! When you visit this farm, you've got activities like wine-tasting and grape-picking waiting for you. You'll surely appreciate the labor of grape farmers more, and most importantly, you'll love relaxing around nature!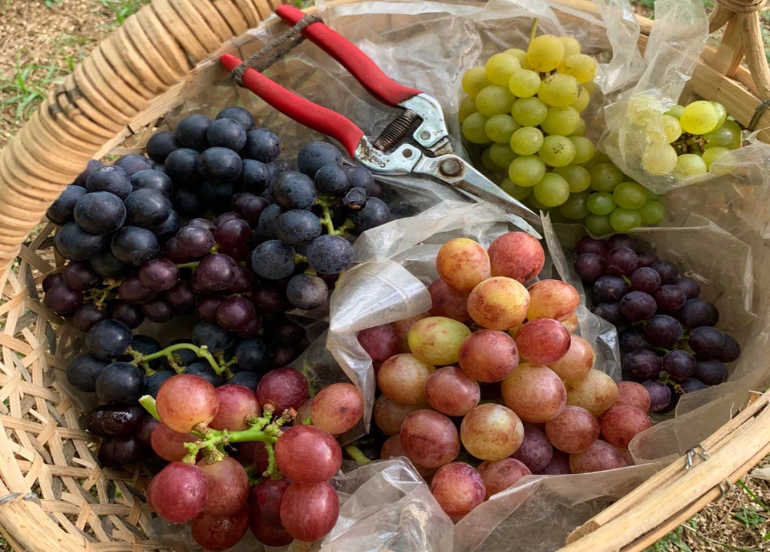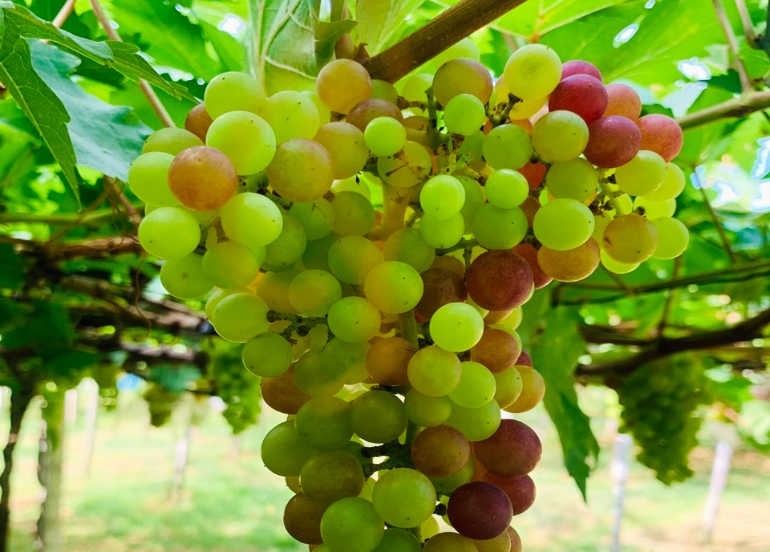 View their Facebook
Manila North Road 2501 Bauang
Another famous grape farm in La Union is Gapuz Grape farms, a vineyard that has expanded along Bauang and has grown to love by customers who are now considered friends by the family owner. The best thing about this farm is there is no entrance fee, all the guests have to pay for are the grapes and other products they wish to buy. Have fun picking grapes and talking to the employees and owners about their farm's story!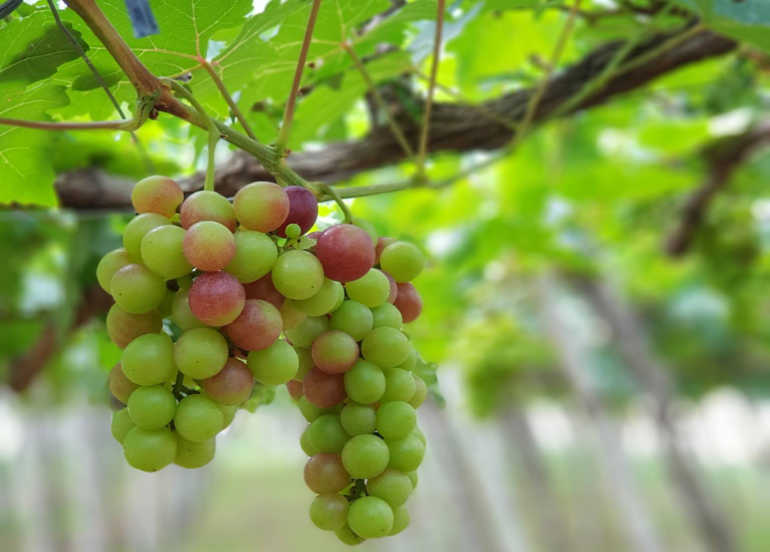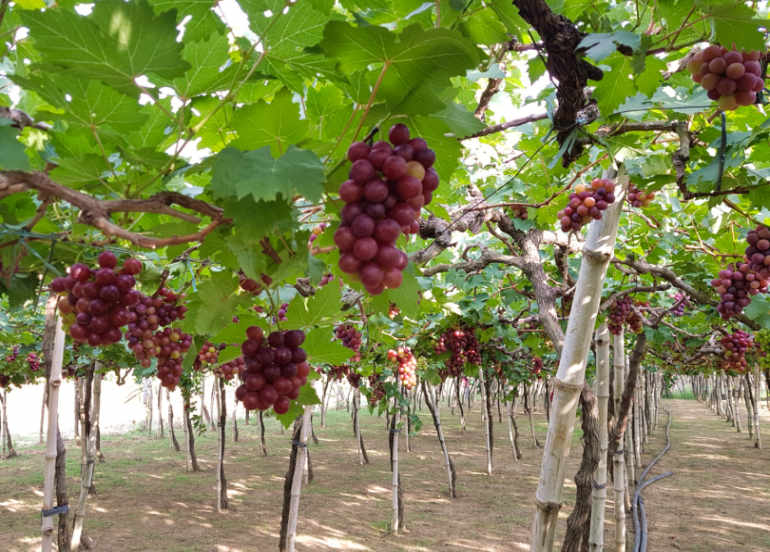 View their Facebook
View their Instagram
Bauang La Union 2502 Bauang
Seeking some time away from the hustle and bustle of the busy Manila life? Have a restful week at the Bangkong Kahoy Valley where majestic nature and various activities await you! Delight yourself in tasting and picking Philippine Wild Raspberries!
Apart from that, you've got an awesome view of Mount Cristobal and Mount Banahaw, plus available accommodations and campsites if you crave the peace and quiet.You may also visit the Garden Pavilion and discover a variety of plants, fruits, and vegetables that oyu may have never seen before. There are products like Mushroom Hopia, Kapeng Barako, and Raspberry Lambanog that you can take home!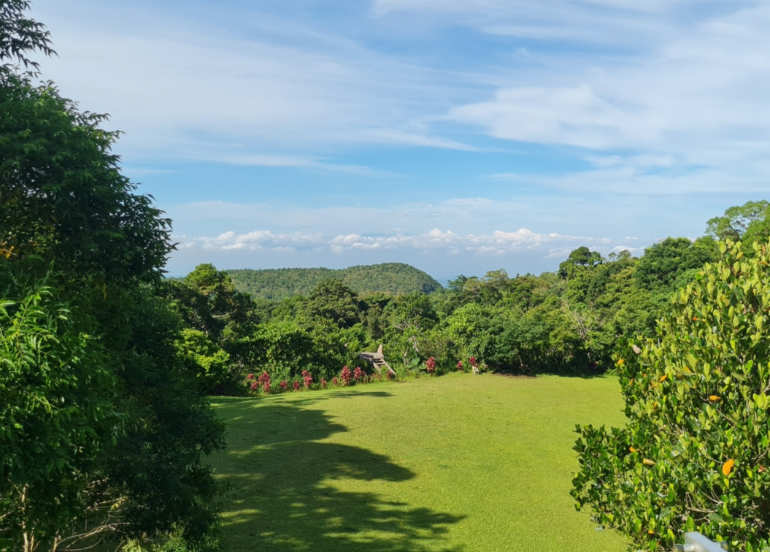 View their Facebook
Brgy. Kinabuhayan, Dolores, Quezon Province
0929 149 6458 | 0906 438 1410

BEE one with nature and experience the beauty of bee community! Here at Milea Bee Farm, you can join the Beesita sa Bukid which is a daily farm tour that includes a short talk about bees, a guided tour around the bee farm, tasting of fresh honey directly from the hives, and picking organic vegetables that you can pay for and take home. The tour also includes bottomless honey drinks and light snacks!
Apart from bee tours, Milea Bee Farm also offers online workshops as well as skin-friendly products made with natural ingredients!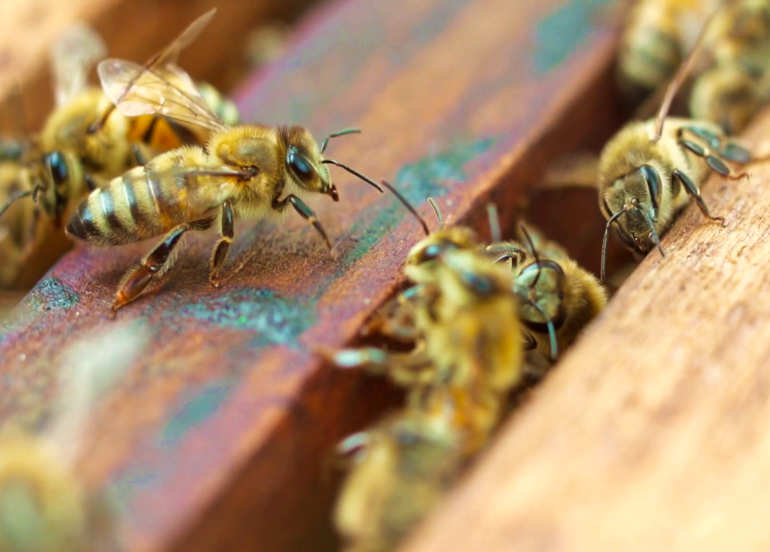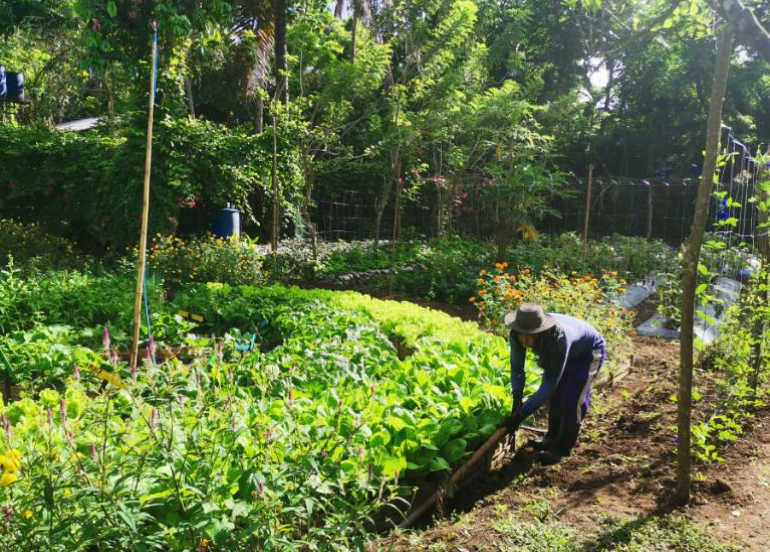 View their website
View their Facebook
View their Instagram
Kurba Rd. Balagtasin, San Jose, Batangas 4217 Lipa City
Vacations, holidays, and retreats--The Coffee Farmhouse in Tagaytay is the perfect place to go. But apart from the tranquil environment and relaxing atmosphere, this place offers countless of activities that your family and friends will love. You can go swimming, camping, biking; you can play board games and billiards or get massages, and best of all, they also offer a coffer tour that is perfect for coffee lovers!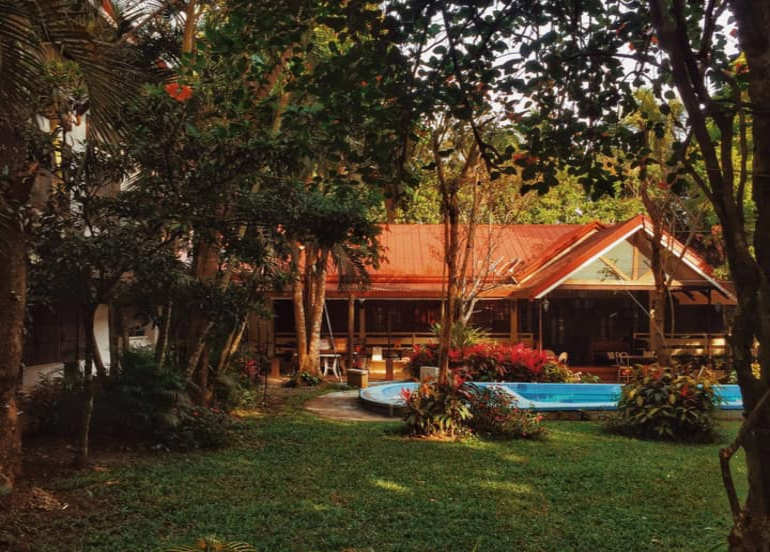 We know you loved using the Booky app for discovering the newest places in your city. Given these extraordinary times, we want to continue being helpful so check out our updated food delivery guide, where to shop for groceries online, and more.