During the height of the pandemic, a lot of restaurants were forced to shift to the digital mode of ordering and payment as a response to government restrictions and safety issues. But today, as the country eases into the new normal, the adaptation of these technological innovations has become more than an essential choice for survival, but an essential move to remain competitive in the F&B industry.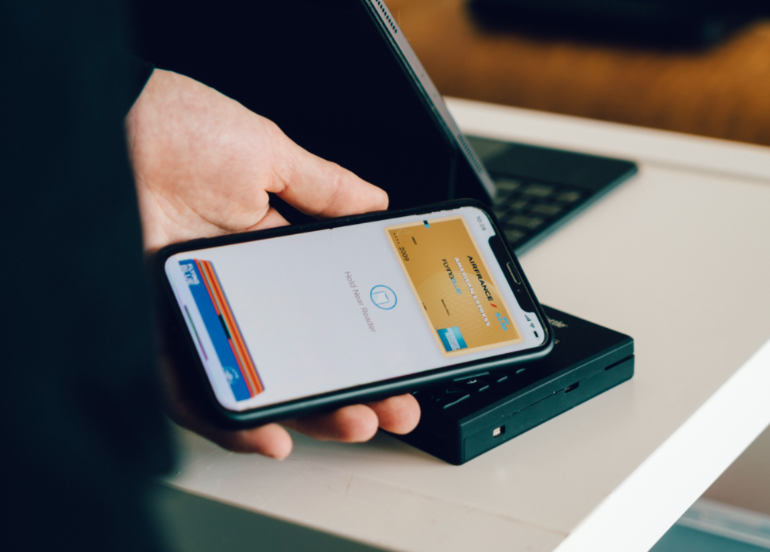 From cashless payments to robot servers, technology has certainly changed the way customers experience food and dining. Gone are the old-school menus; farewell to the long lines on the counter, no need for the bulky cash and coins in your wallet. With the help of technology, customers can enjoy ease and speed with their ordering process; and for the restaurants, they are able to give their patrons a unique dining experience that ultimately makes them a cut above the rest.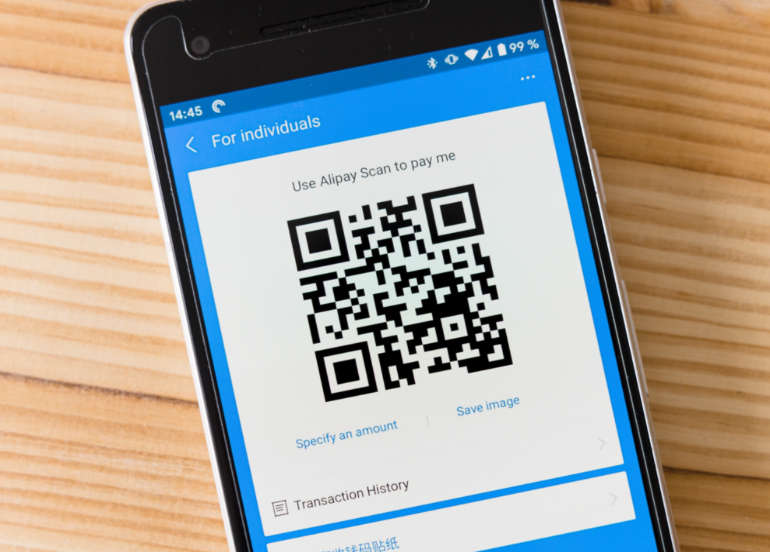 But more than its appeal factor, restaurant owners have chosen to embrace tech trends to resolve the current problems and challenges in the F&B businesses–cost inflation, staff shortage, and lack of customer database to name a few. Presently, several restaurants in the country are utilizing new technology to upgrade their service, and here's how they've benefited from it.
F&B Businesses That Revolutionize Customer Experience Through Technology
Yayoi – Ipad Ordering System
YAYOI is a Teishoku restaurant with numerous branches worldwide. With its origins rooting back to Japan, it's no surprise that they have long been using self-ordering systems, valuing efficiency and speed with respect to the Japanese business culture.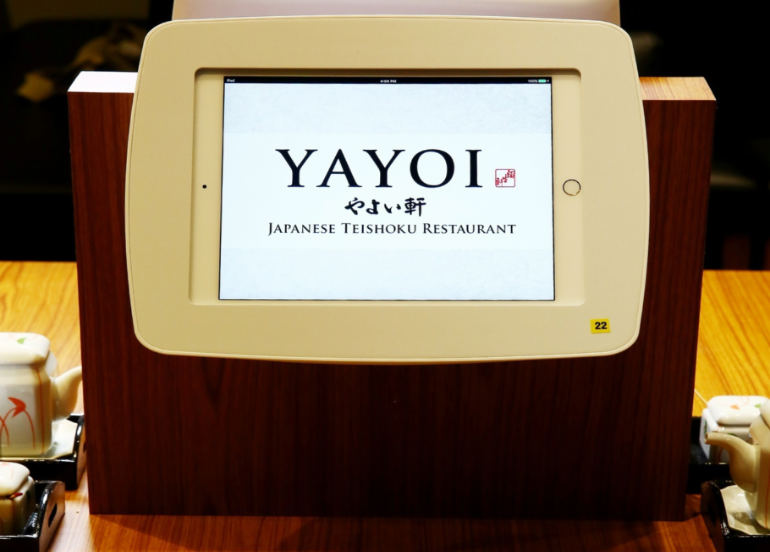 As a fast food type of restaurant in Japan, Yayoi-ken first used a machine where customers can buy tickets and later present those tickets to collect their food. Later, this ticket machine was dropped then replaced with a full-service restaurant, but this change came with problems of staffing and worker turnover. Finally, Yayoi began using self-ordering tablets at their tables and until today, that feature has proved to be efficient for both the customers and the restaurant employees.
More than that, YAYOI has also partnered with BayPOS, a simple yet flexible system that helps YAYOI automate their ordering system, organize information, and maximizes their data to aid in the brand's expansion.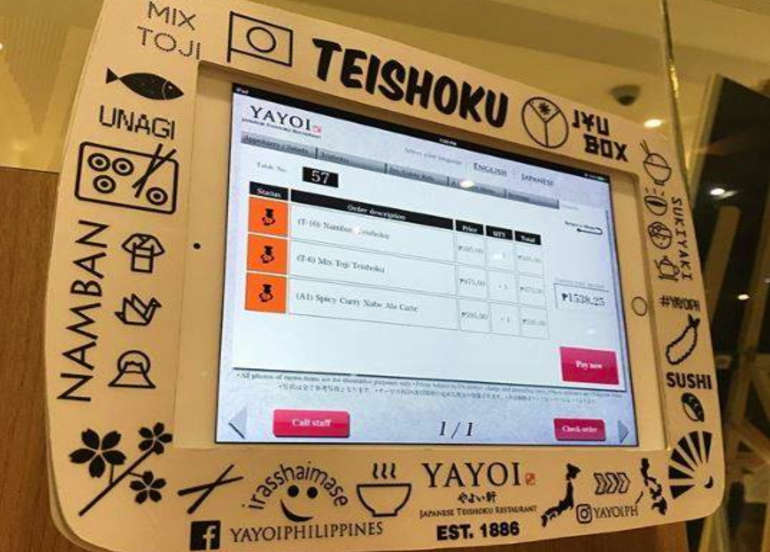 This system, along with the self-ordering tablets, allows YAYOI's staff to focus more on providing better food and service. Self-ordering tablets help save time with ordering tasks, minimizes order errors, and gives customers more control with their order. On the other hand, BayPOS system allows YAYOI to employ workers with lower skill sets and retain a less-stressful environment.
Mcdo – Ordering Screens
Getting McDonalds Big Mac and world-famous fries has never been easier thanks to their ordering screens. These giant, digital menus that welcome you upon entering the store are part of Mcdo's modernation program, the NXTGEN, which allows for a more seamless transaction and shorter waiting time.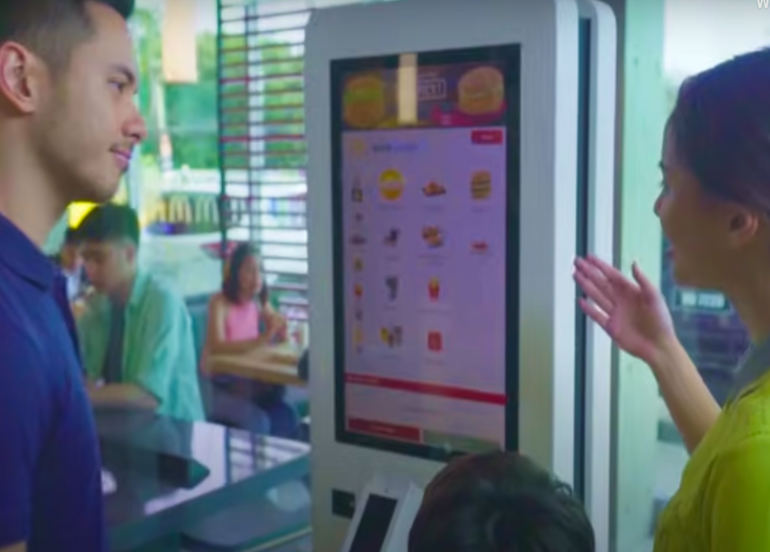 The ordering screens allow customers to choose, customize, and pay for their orders. Card payments and other cashless options are available as well. Customers can still order and pay with cash at the counter the old fashioned way, but now, they have an alternative option when the queue gets too long.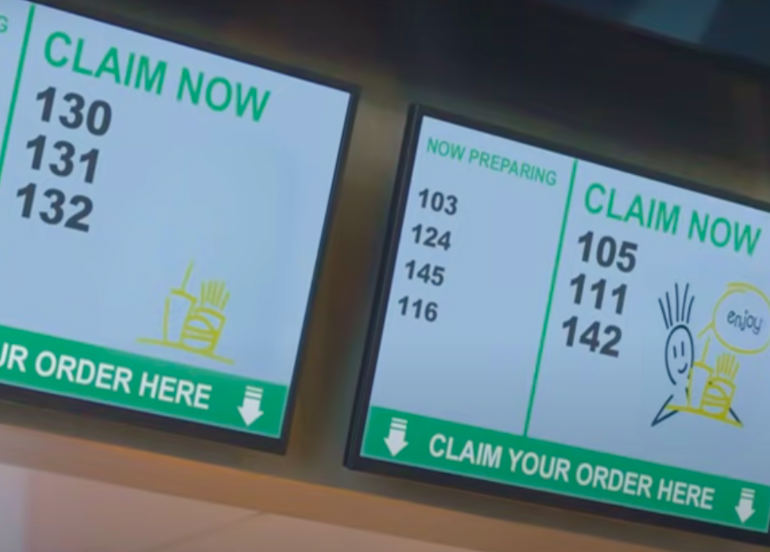 Through the use of these self-serve ordering stations, the customer waiting is time is greatly reduced and food delivery is done more efficiently despite having more items on the menu. But most especially, customers will still be encouraged to visit a McDonald's restaurant, even if the place is packed. McDonalds belive that customers will be more willing to wait if they have already seated at the table rather than standing in a long line.
Dunkin Donuts – Robot Waiters
Early in 2022, Dunkin' introduced "Number 1", a first-of-its-kind robot waiter that assist with order distribution in selected Dunkin' branches. The use of this service bot targets to reduce risks of COVID-19, while at the same time, making the supply chains more efficient. Dunkin's waiter robots can carry increased loads in one trip compared to human servers–a feature that can remedy the problem of manpower shortage.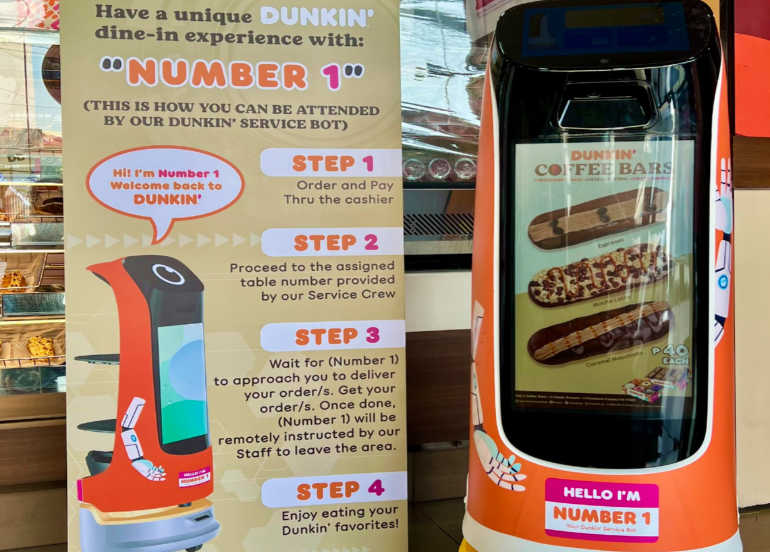 The technology works like this: you order at the counter, take a seat, and then Number 1 will go to your table with your order. This robot also has an AI voice that informs you of your purchase, thanks you, then says goodbye. Whimsical and attractive, especially to children, robot waiters are also being used by other restaurants such as Goodtaste and Jollibee.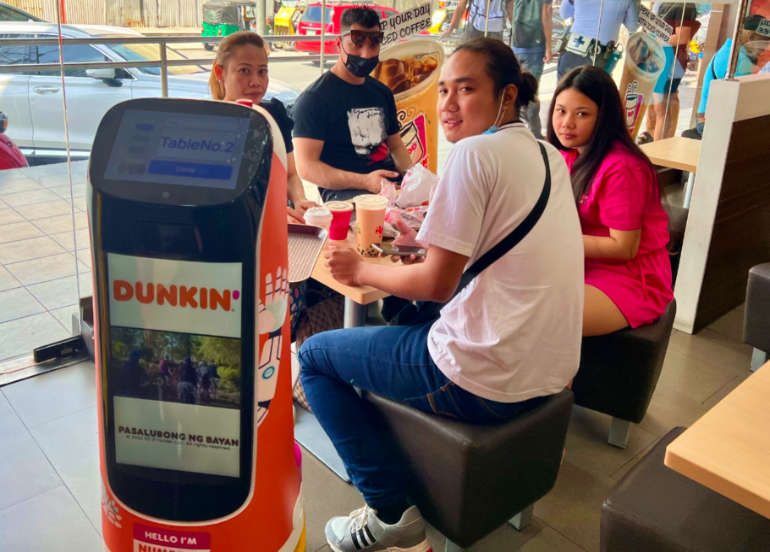 Eatogether Food Hall – Cashless Payment
Cashless payments became a necessity during the height of the pandemic, but even until now, it's become a popular, more convenient option for transactions. At the Eatogether Food Hall in SM Megamall, customers can pay through numerous cashless options–Visa or Mastercard credit, debit, prepaid card, PayMaya app, or Vikings Reward Card. There are also self-ordering kiosks at the foodhalls that have user-friendly, easy-to-navigate systems.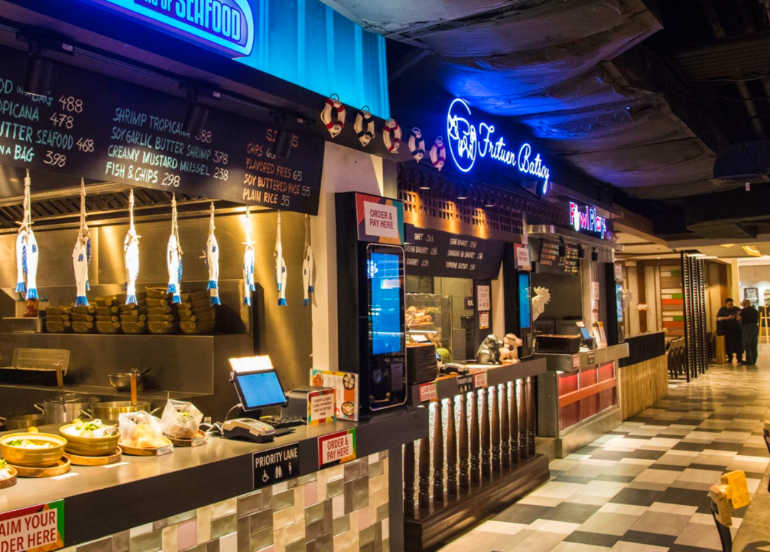 With the PayMaya app, customers are able to pay to a large network of merchants which gives them a faster, smoother, and safer ordering process. And to encourage customers to use their interface, PayMaya also rewards its customers with up to 100% cashback on their bill.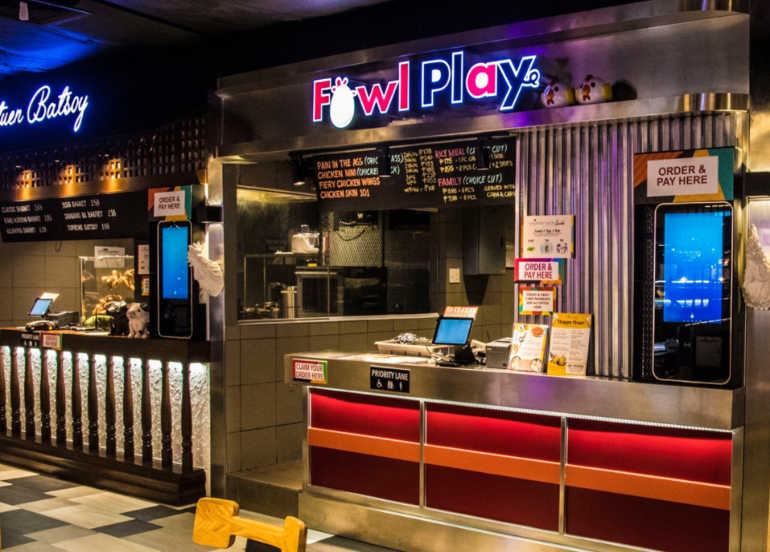 Pound – QR Ordering and Payment
At Pound, there's no need to wait for the staff to take your order and get the bill for you after your meal. With just one QR Code powered by Booky's Digital Operating System (DOS), you can look at the menu, order your food, and pay for your order with just a tap of a finger.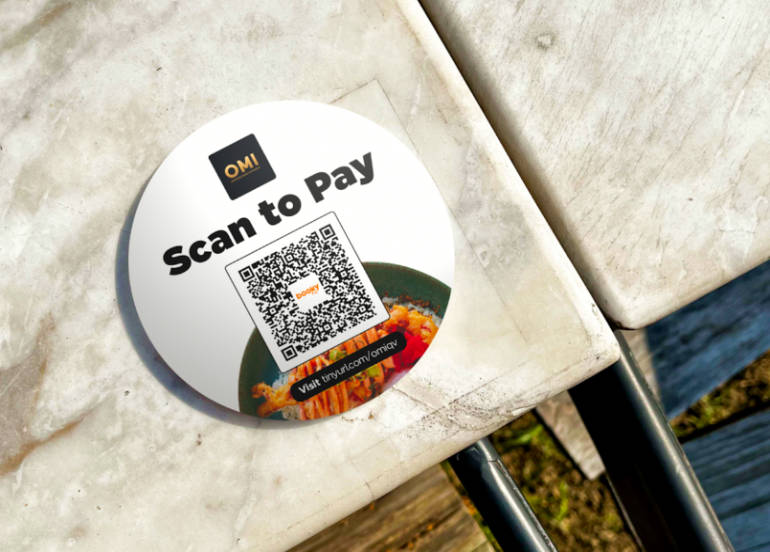 Upon scanning, customers are presented with a digital menu that is informative and attractive, complete with photos of the dishes that will further inspire their appetite. From there, they can order and pay for their meal without needing to call for a server. This cuts the customer waiting time and prevents errors in the ordering process.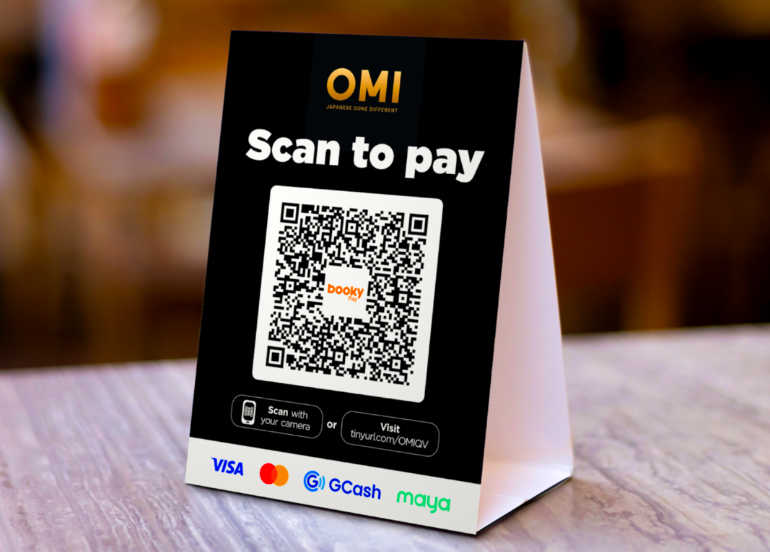 But it's not just the customers that get to experience the comfort and convenience of DOS QR Code, restaurants greatly benefit from this technology as well. Since all payment methods are in one self-branded QR Code, their costs can be reduced.
Additionally, with the ordering and payment process digitalized, the restaurant crew can be more efficient in their operations and better allocate tasks. And lastly, restaurants can own their customer data–vital information that can aid the future improvements of their service.
Apart from Pound, numerous other brands have also adapted Booky's QR ordering and payment system such as Sunnie's Cafe, Banh Mi Kitchen, and PICK-UP Coffee.
Moving Forward in the F&B Scene: Is Innovation Necessary?
Modern problems require modern solutions. With the many challenges that the F&B industry face today, technlogy offers solutions that can boost the business' performance and make them future-ready.
Forward-thinking brands show priority regarding their customer's comfort, ease, and satisfaction. But most of all, they are able to take better control of the direction of their company–that is, towards development and success.
Before we forget, if you want to be updated on the newest promos, the best restaurants that'll satisfy your cravings, and more, check out Booky's social media accounts:
View our Facebook page
View our Instagram account
View our Twitter page
We know you loved using the Booky app for discovering the newest places in your city. Given these extraordinary times, we want to continue being helpful so check out our updated food delivery guide, where to shop for groceries online, and more.