Here's the latest Korean food trend we love!
It's no surprise that the latest food trend to take the Philippines by storm yet again comes from Korea. Instead of a thin layer of filling between the two shells of a traditional French-style macaron, these Korean-style macarons are filled with a generous amount of filling and bursts with all kinds of ingredients like cookies, strawberries, and just about anything you can think of.
Also Read: Where to Get Dishes from Netflix's Squid Game
And though we love a classic macaron, you can't deny that sometimes, you just can't get enough of these bite-sized treats. Enter: ddung-carons which literally translates to fatcarons has been all the rage in Korea and we can see why! Apart from being deliciously thicc they're also very pleasing to the eyes which all around makes for the perfect gift. To get a taste of these Korean-style macarons, here we listed a couple of our favorite places to get them.
Sun Dough's specializes in offering custom cakes that come in all shapes, sizes, and designs. You can get bento cakes, flower cakes, fondant cakes, or even minimalist cakes. Though much of their work is focused on cakes, their macarons, particularly their fatcarons, are not something to be ignored. You could also even get a macaron bento or a macaron tower!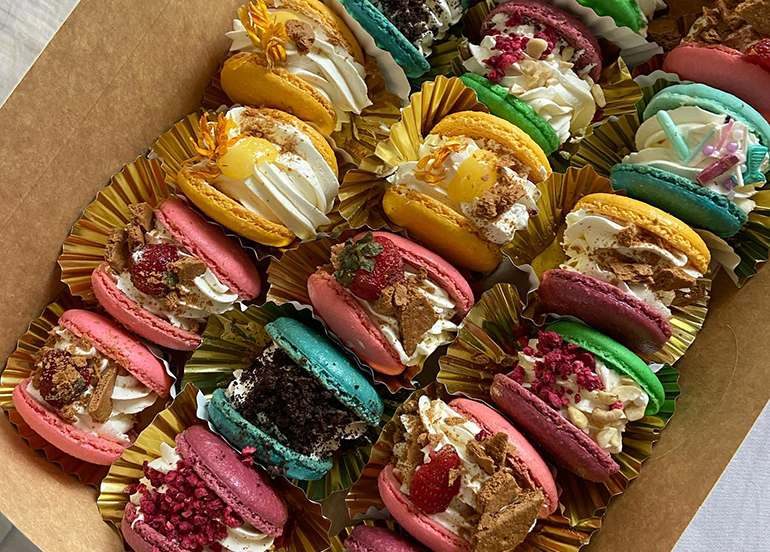 This Quezon City-based bakery brings you fat macarons daily. They don't just make ordinary fatcarons though; they also make customized fatcarons of your favorite characters, movies, shows, and idols. Want a squid game or BTS-inspired treat? They've got it!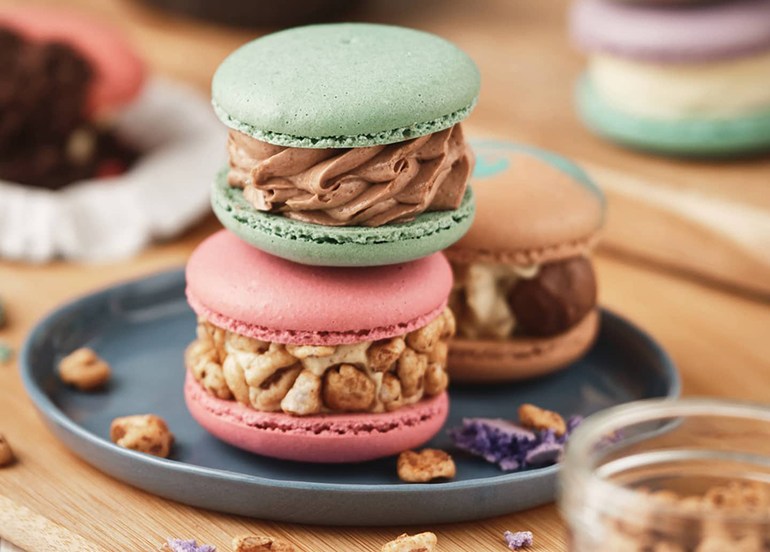 View their Facebook page
View their Instagram account
0916 551 6042
If you're looking for the latest Korean food trends, Blooming Angel Bakery Cafe is your best bet. Just like the fatcarons or as they like to call it "tabacarons", they also carry egg drop sandwiches, cream cheese garlic breads, croffles, and other pastries and desserts like custom cakes.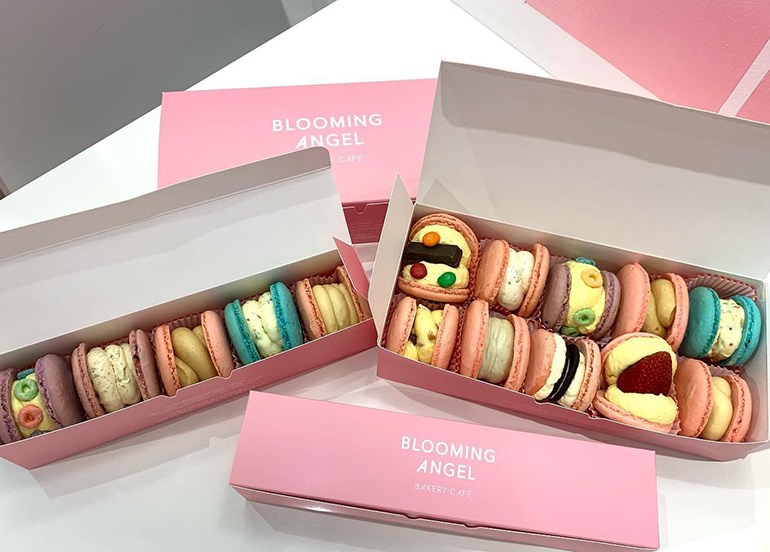 View their Facebook page
View their Instagram account
0906 026 8342
Luxe fat macarons are what you're going to get from Fatcaron Deluxe. Their fatcarons come in various combinations of flavors like creme brulee, mint choco, white chocolate matcha, cappuccino, and more!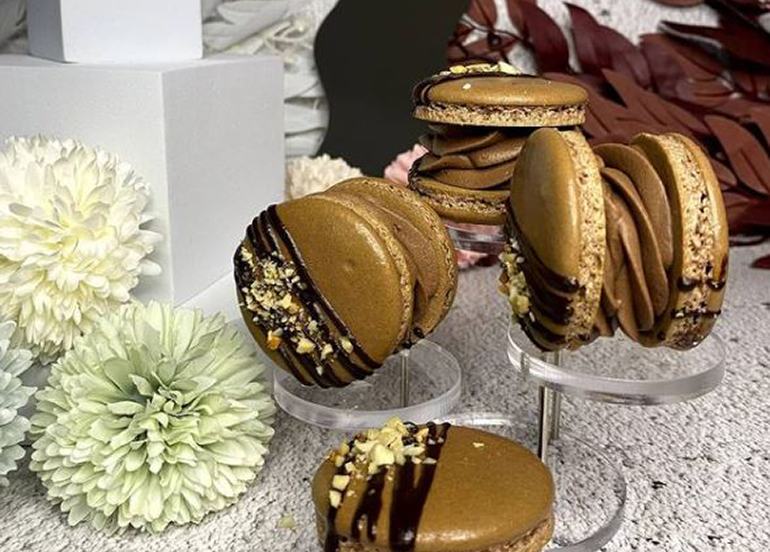 Bite-sized treats that burst with flavors and colors are Sugardome's specialty. Their fat macarons come in playful colors and designs that are fit for any occasion. Planning to gift a loved one this Christmas or perhaps treat your special other with some sweets the next Valentine's? They have different flavors perfectly in the theme for these events.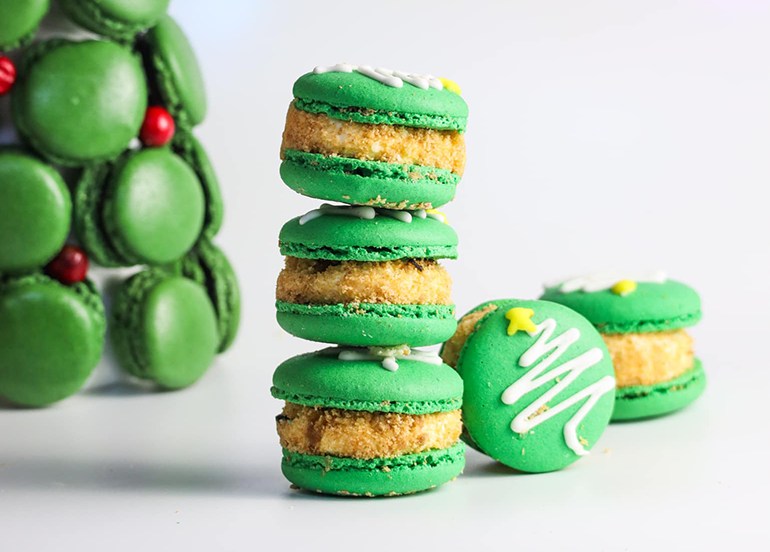 View their Facebook page
View their Instagram account
0915 415 7122
Bizu is a premier French patisserie offering signature Parisian-stye pastries and desserts including your favorite macarons. To make things more interesting, your favorite macarons just got bigger and better with six new combinations that highlight Filipino flavors like Ube and Chiboust and Durian and Salted Caramel.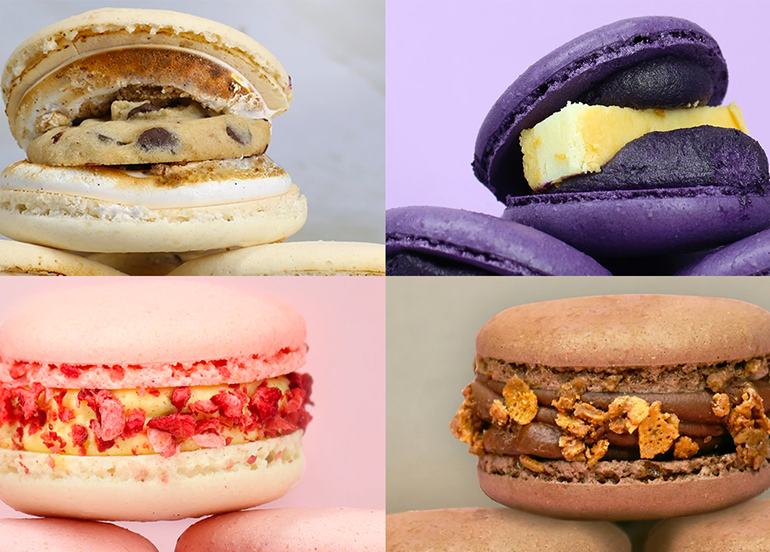 View menu
View their website
View their Facebook page
View their Instagram account
View all branches
We know you loved using the Booky app for discovering the newest places in your city. Given these extraordinary times, we want to continue being helpful during the GCQ so check out our updated food delivery guide, restaurants that just reopened, and where to shop for groceries online, and more.