Pumpkin spice & everything nice!
When we think of fall, we immediately imagine ourselves being surrounded by red and orange leaves, having a slice of pumpkin pie or sipping a warm cup of pumpkin spice latte in a cool, breezy place.
Although we don't get to experience fall in the Philippines, we do get to somewhat have a taste of it thanks to some establishments and online bakers who serve fall inspired desserts like pumpkin pie, apple pie, pecan pie, egg pie and toasted mallow cakes! Check out the list below if you want to experience and bring a piece of fall at the comfort of your homes.
With beautiful and open interiors with tons of natural light seeping in, Bungalow Cafe isn't just an Instagram-friendly spot – it's a restaurant and cafe serving homemade bread and pastries, all-day breakfast, pastas made from scratch, and delicious entrees. From excellent coffee to cocktails, it's the easily one of the best hangout places in Molito. Have a slice of their Pumpkin Pie with Spiced Marshmallow, a fall treat that's a must-try!
Available for: dine-in and takeout. You may pre order here.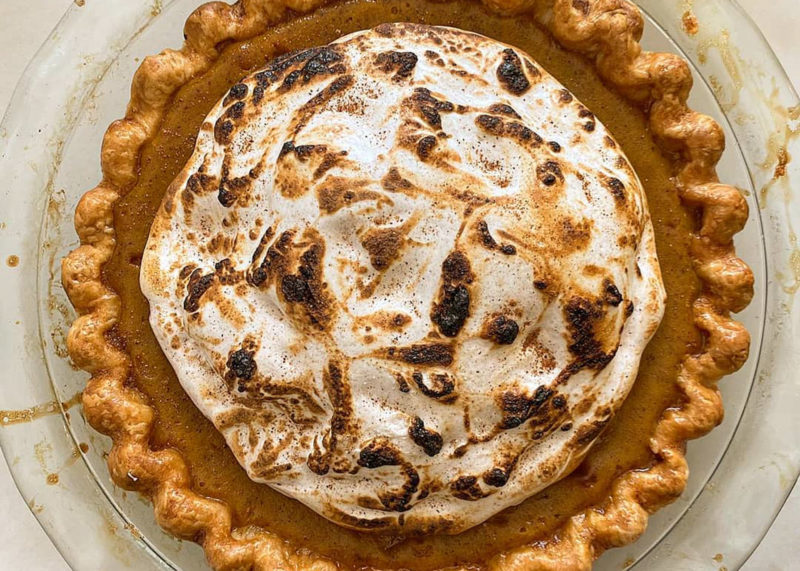 View menu
View their Facebook page
View their Instagram account
Molito Lifestyle Center, Madrigal Ave, Alabang, Muntinlupa
(02) 8282-4546
Wildflour Cafe + Bakery offers international fare and specialty breads and cakes – featuring the best homemade pancakes, sandwiches, and coffee to start off your day. Add to that a diverse dinner menu including high quality steaks, homemade pastas, and an expansive wine, beer and cocktail selection. Their Pumpkin Pie is definitely a fan fave and is back during the "ber" months!
Available for: dine-in, takeout or delivery.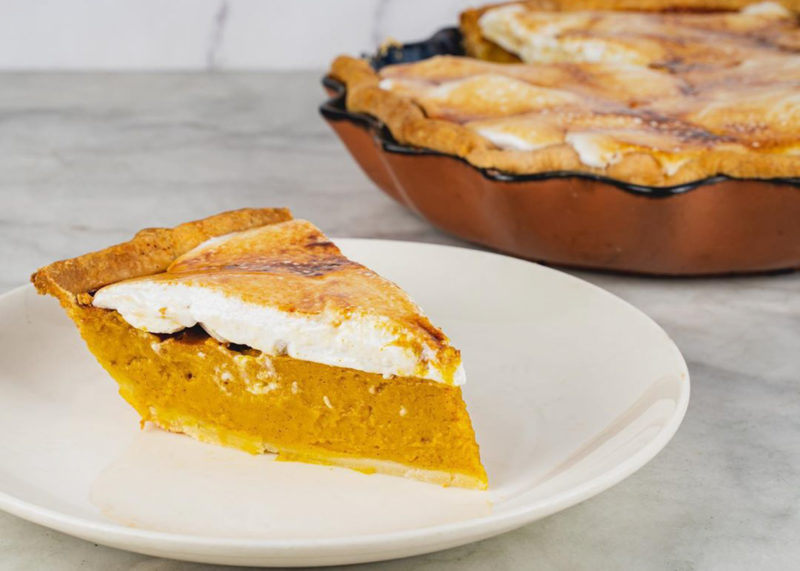 View menu
View all branches
View their Facebook page
View their Instagram account
Rustic Spoon offers freshly baked treats like Chocolate Chip Oatmeal Cookies and Pumpkin Cheesecake. A slice of their Pumpkin Cheesecake is perfect for merienda or dessert!
To order, simply send them a message on their Instagram account.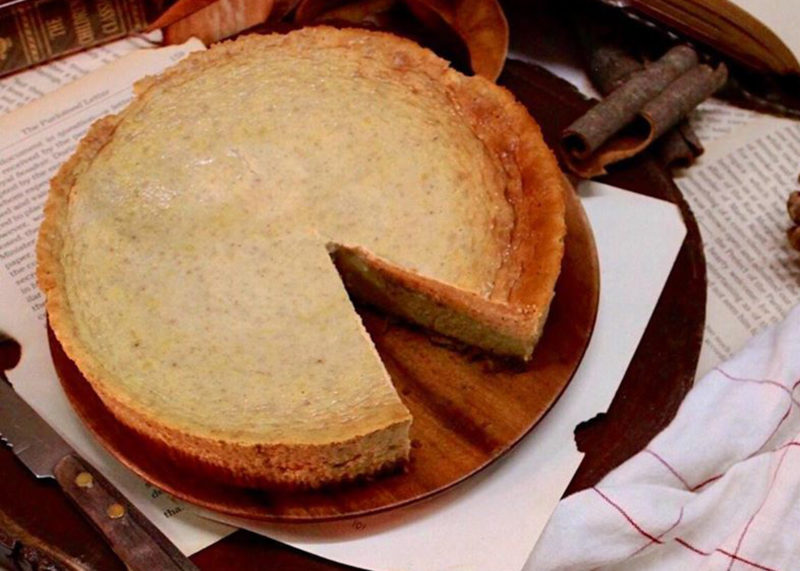 Located at New Manila, QC, Ninth Street Bakery consists of second generation bakers who share their family classics to foodies around the Metro. They recently launched their limited edition Pumpkin Spice Cupcakes, the first product of their holiday flavors.
Give them a message on their Instagram account to order! Pick up days are every Tuesdays and Fridays.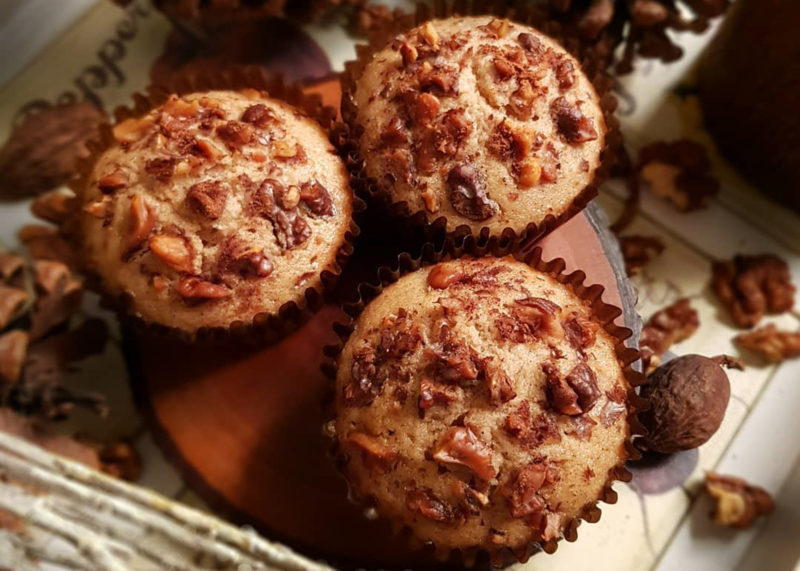 Since 2000, Lulu's known for their 20 year old apple-pie-in-a-can! Aside from their apple pie, they also offer cheesy creamy chicken pie and dulce de leche ensaymada. Their goodies are always new and freshly baked!
You may message them at 0921 544 4848 or on their Instagram account. Take note that they have a lead time of 2 days.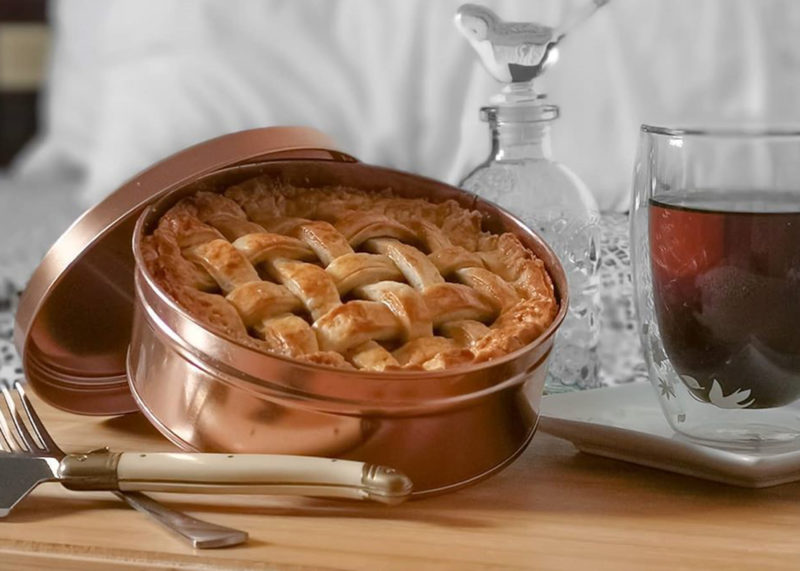 What's Abby Baking? Delicious and quality small batch baked goods! Their Apple Crumble consists of fresh and sweet apples with crispy, buttery crumble on top. This will surely be a crowd favorite among family and friends. It comes in 2 sizes, regular and large!
Make sure to secure your slots with them by sending a message via Instagram. They only delivery every weekends!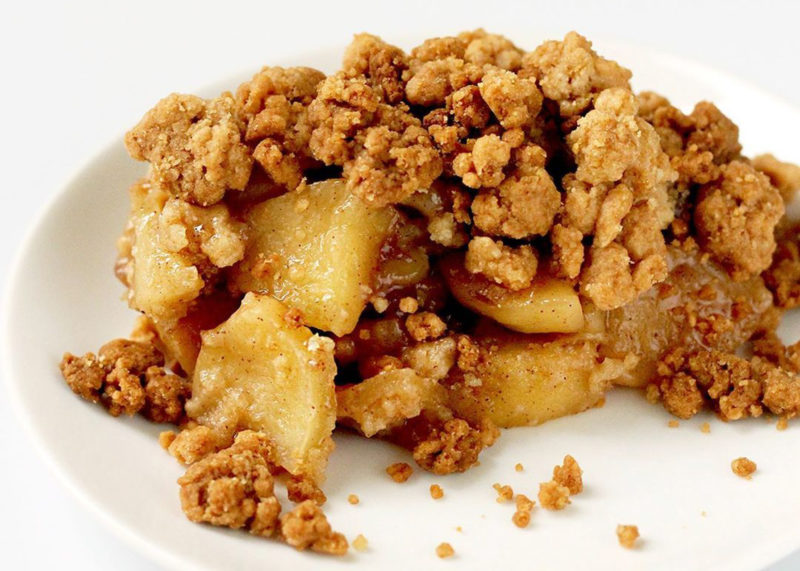 Baking since 1939, Kamuning Bakery offers a wide selection of savory and sweet treats. From breads, to cakes and even pancit bihon and grilled chicken, you'll truly find something to satisfy your sudden cravings. One of their bestsellers is their classic Egg Pie!
Available for: takeout, pick-up and delivery via couriers.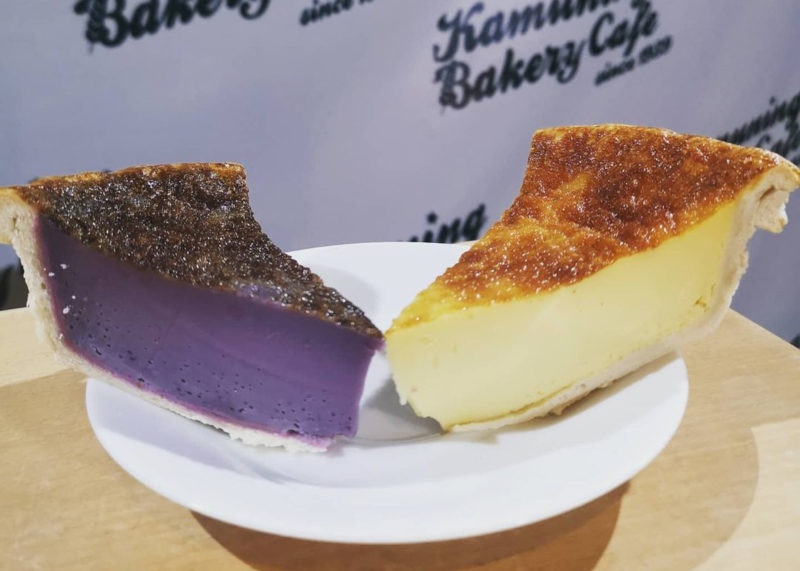 Located at Paco, Manila, Kar's Baked Goodies offers classic and unique treats like egg pie, cheesy ensaymada, rainbow bread and red velvet cinnamon rolls. Their products are always freshly baked with no preservatives added.
To order, fill out their order form on their Instagram account.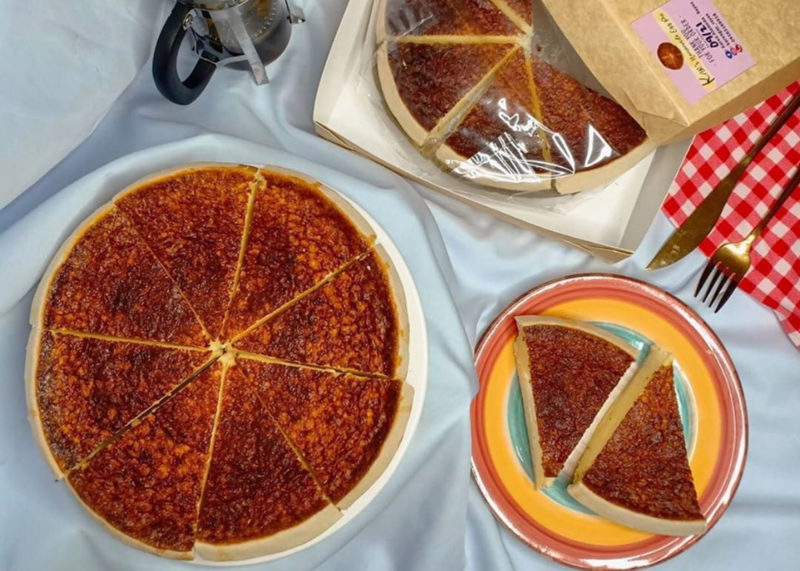 Tagged as 'A Home Kitchen' and best known for their steaks and pastas, Mamou has been included on Tatler Magazine's annual Best Restaurants List many times which is definitely no surprise. Aside from their savory dishes, you shouldn't miss out on their dessert menu. Must-tries are their Key Lime Pie and Pecan Pie.
Available for: dine-in, takeout and delivery.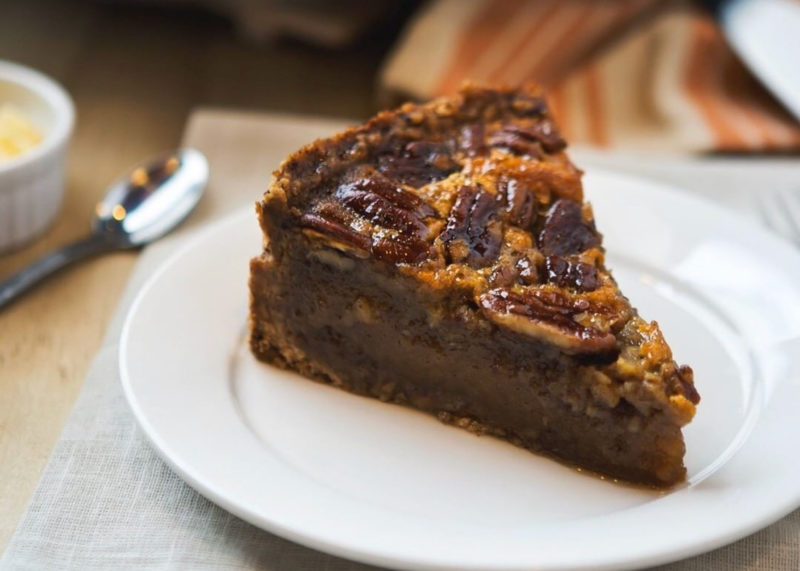 View menu
View all branches
View their Facebook page
View their Instagram account
Homemade by Rita offers yummy and nutty mini pecan pies with just the right amount of sweetness and crunch. These delectable little ones are surely addicting so they come in a box of 6 or 12.
Message them for orders or inquiries at 0917 178 7567 or on their Instagram account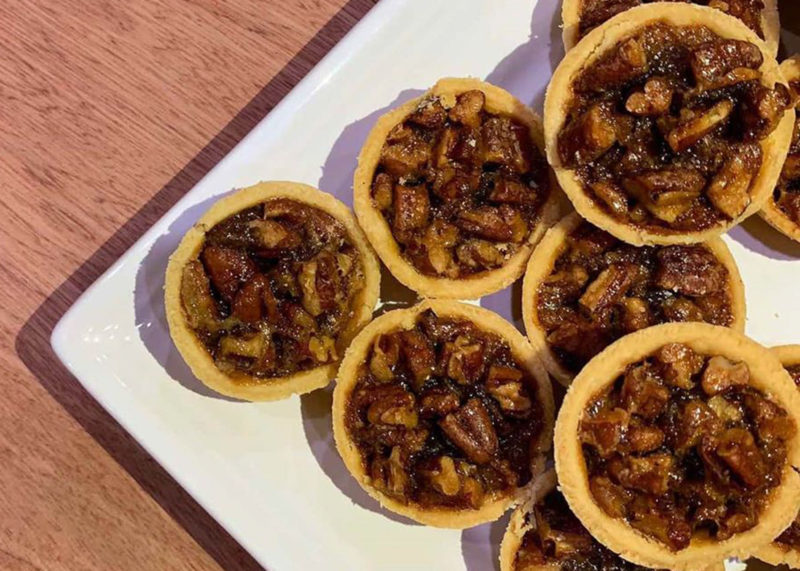 K and L Cafe by Blushing Cupcakes serves savory and sweet treats perfect for every occasion. This holiday season, try their Sagada Coffee Mallow Cafe, Sagada chiffon cake filled with choco ganache, coated with toasted mallows icing and topped with caramel drizzle.
You may order via Viber (0995 280 2188) or pm them on their Instagram account.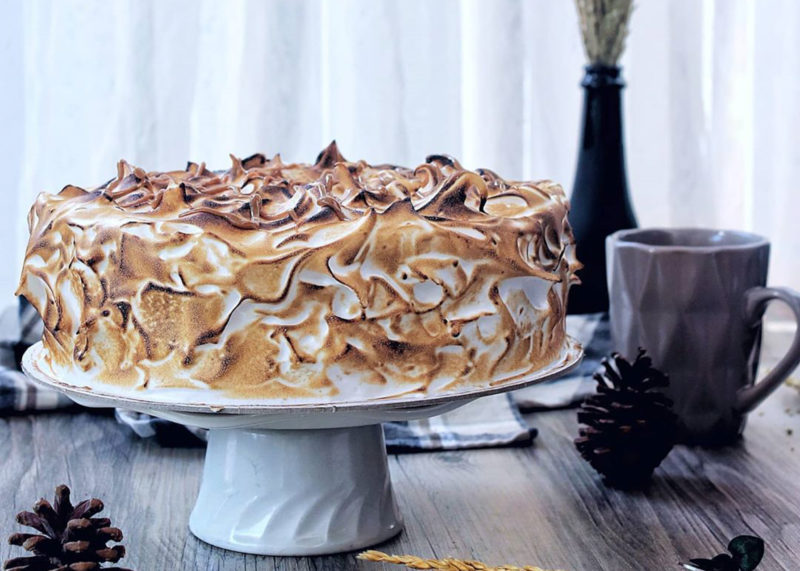 Kumori has always been on the top when it comes to Japanese pastries. So how do they step up their game? With their current collaboration with the artisanal chocolatier Theo & Philo, they've raised the bar even higher! The newest creation, dubbed as the S'mores tart, is filled with Theo & Philo's signature 65% dark chocolate ganache and is topped with toasted marshmallows. It's indulgent, decadent, and delightfully playful.
Head to www.kumori.com.ph or www.theoandphilo.com to place your orders.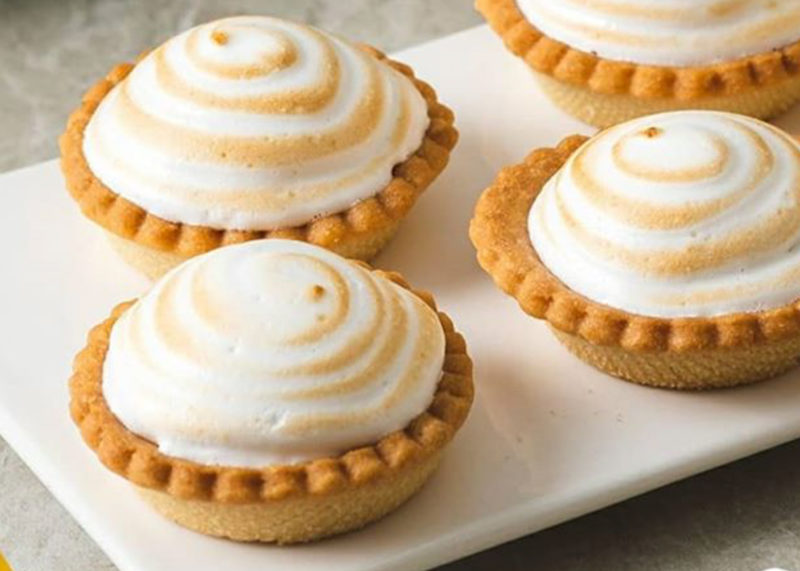 View menu
View all branches
View their Facebook page
View their Instagram account
We know you loved using the Booky app for discovering the newest places in your city. Given these extraordinary times, we want to continue being helpful during the GCQ so check out our updated food delivery guide, restaurants that just reopened, and where to shop for groceries online, and more.