Cereal-ously gooood
Step aside, Pancake Cereal! It's no question that this trend blew up because it's a classic and favourite combo reimagined as cereal.
Yes, we know that Cookie Crisp exists but here you'll find homemade cookie cereal yields freshly baked cookies and you can make them softer and with more fudge (if that's how you like them).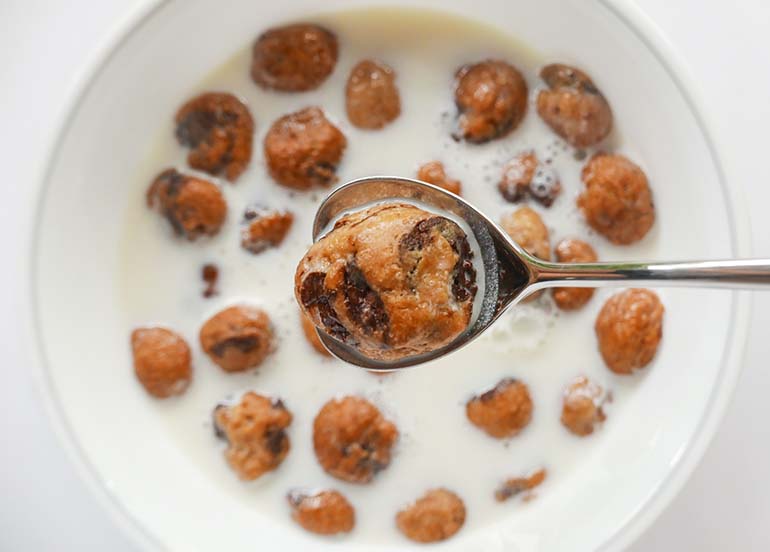 The Cereal Cookie craze instantly drew a ton of attention after, foodie and founder of @dcfoodporn, Justin Schuble posted on his TikTok account a video showing the process. Milk and cookies is honestly always a good idea so it's no wonder that this became the new homemade food trend.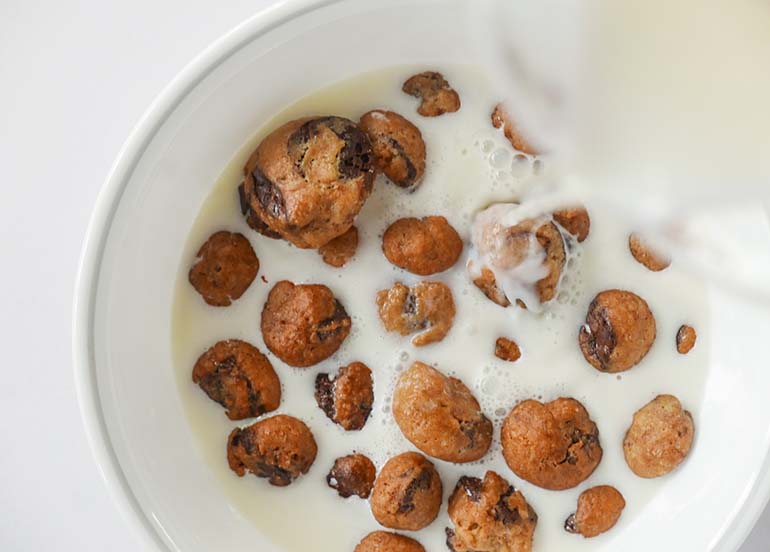 So without further ado, here's how to make your very own Cookie Cereal!
Once you have your cookie dough, start by cutting it into small but even pieces; this will ensure that they bake evenly.
Schuble suggests that instead of rolling them into balls you can just round the edges and for a more photogenic outcome, you can add chocolate chips.
Once you're done forming the cookies, bake them at 350°F for around 7 minutes. Once it's done, remove from the oven and let them cool and harden for a few minutes.
Grab a bowl and add some of your mini cookies and slowly add in the milk and enjoy! He suggests not putting the cookies in all at once to prevent them from getting too soggy.
Don't forget to take photos! Enjoy!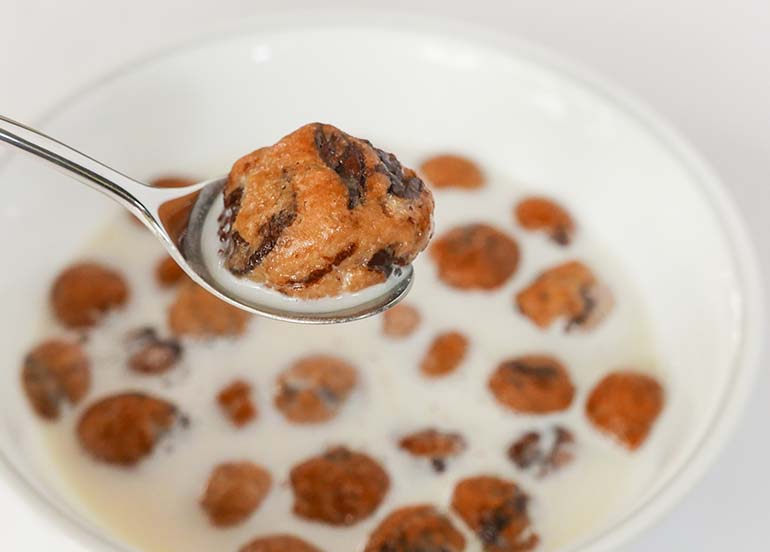 We know you loved using the Booky app for discovering the newest places in your city. Given these extraordinary times, we want to continue being helpful so check out our updated food delivery guide, where to shop for groceries online, and more.