Daz Amazing!
If you are crazy about ice cream, then you might know Häagen-Dazs as one of the top-tier ice cream brands out there!
Also Read: 10 Awesome Themed Restaurants and Cafes to Try in Manila
And if you're dying to taste this treat and also be surrounded by it, then you have to visit The Dessert Museum where you'll find the Häagen-Dazs Pop-up!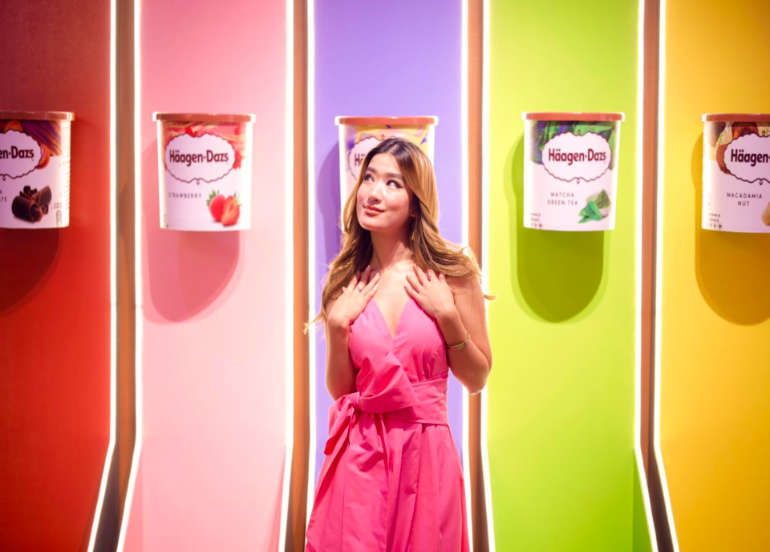 Check out the #DazsGood Room and delight in the interactive tasting adventure from the jaw-dropping ice cream installations! The best part is? You can get a chance to eat FREE Häagen-Dazs ice cream!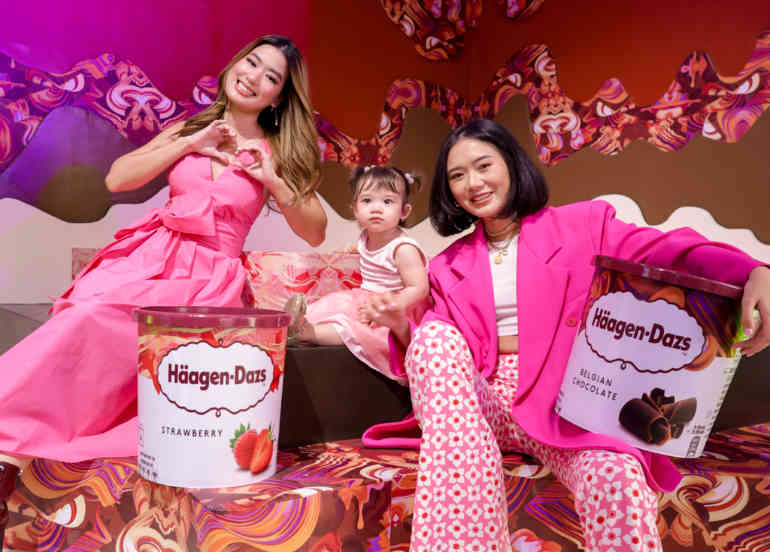 You can visit the Häagen-Dazs Pop-up up until August 9, 2022 and enjoy the ice cream aesthetics where you can strike a pose and enjoy the best of Häagen-Dazs Ice cream!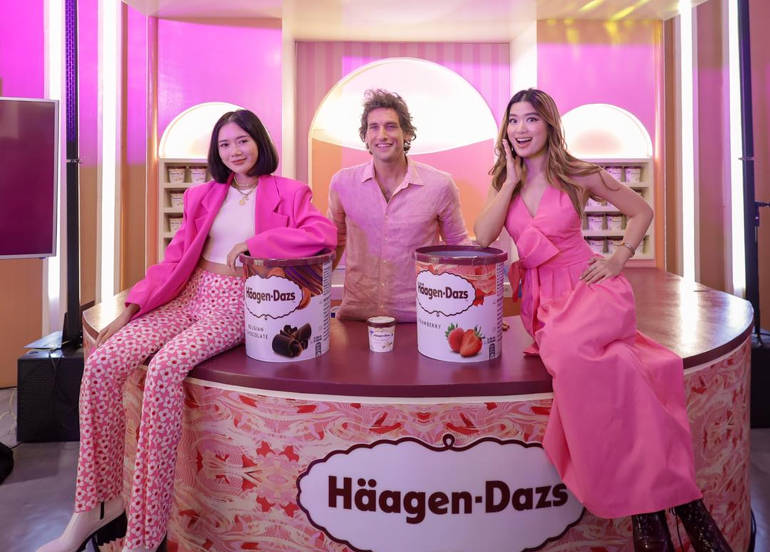 Addicted to Milk Tea? Check out the Milktea Madness Room
When we all started going crazy for milk tea, many of us thought it was just a fad but time and time again, it's been proven that we really just can't get enough of it!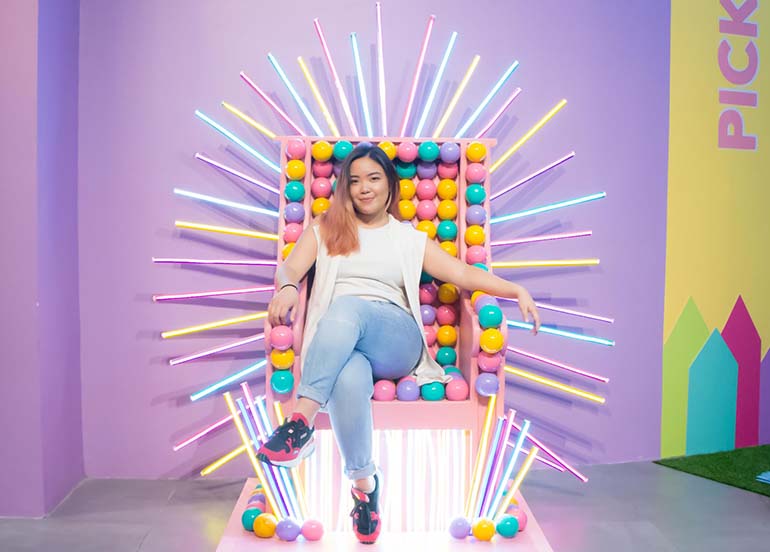 From keychains to plushies, now you can actually immerse yourself in a whole room dedicated to milk tea. There's a BOBA throne where you can take your place as a Milktea King or Queen, giant Pick-up Straws, and an intense game of Milk Tea Pong!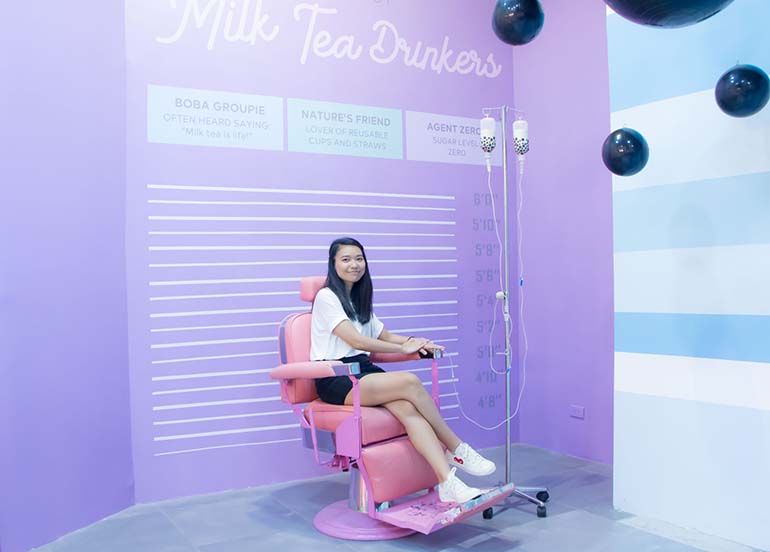 Sweet Things Await! Here's What a Quick Tour of The Dessert Museum
If you love candy and you're not afraid to show it– The Dessert Museum's the perfect place for you! Indulge in house-made sweets, while you take pictures in nine of their unique rooms.
Allow yourself to go off-track in their newest installations and newly renovated rooms. You can now try the latest activities like their toss games, brain freezers, Jenga towers, and hopscotch!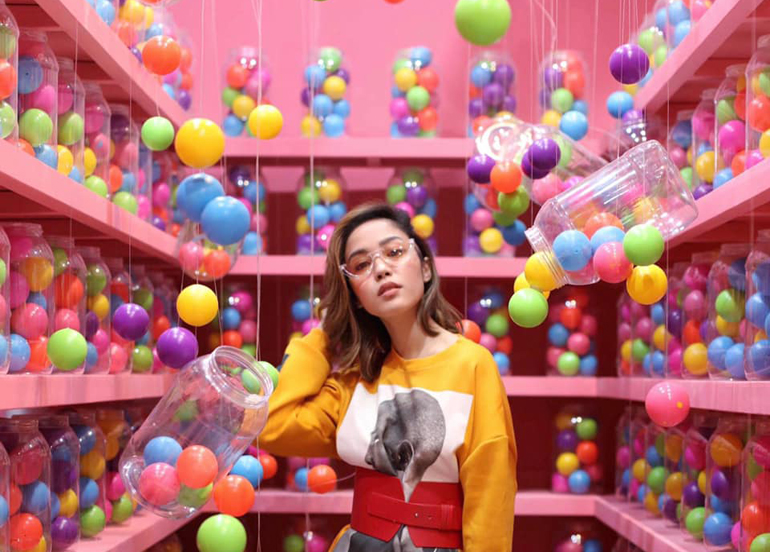 Apart from the dessert, this is also a safe haven for anyone visiting! Freely express your emotions in their Type Your Feelings Away installation. Better yet, jot bad feelings into a piece of paper and slowly let it go as it shreds, in their famous Shred Your Bitterness Away installation.
There's so much more cool stuff waiting for you here! We've listed down everything you need to know as you explore each room. PLUS, check out our insider tips to help you kickstart your sugary journey.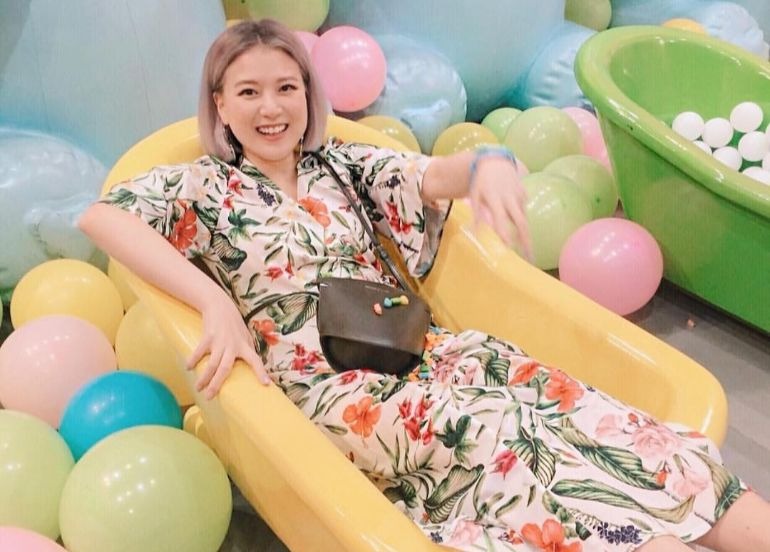 Donut Room
The tour initially begins in this room. You'll have to slide into a gigantic "donut hole" to be welcomed by a hundred more tiny donuts hanging across the room! The donuts will immediately give you the Homer Simpson vibes, as it's designed with the distinguishable pink icing and sprinkles.
Insider Tip: Tickets are available online or on the spot! After validation, wristbands are given for you to wear.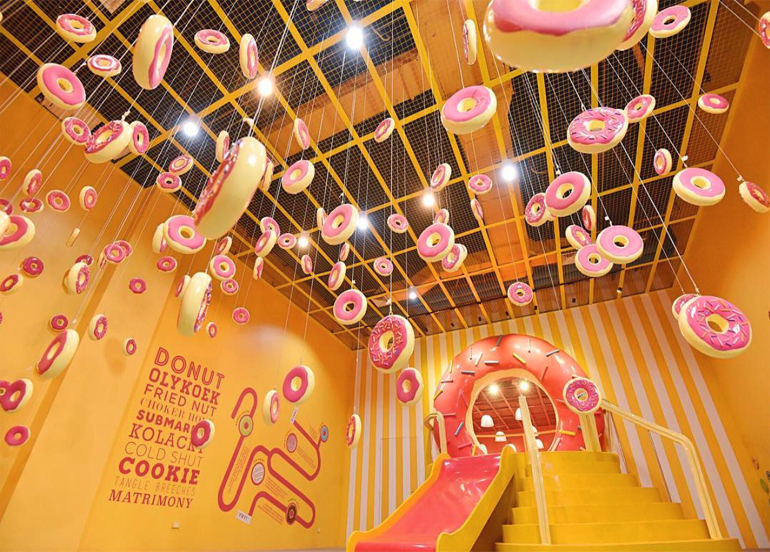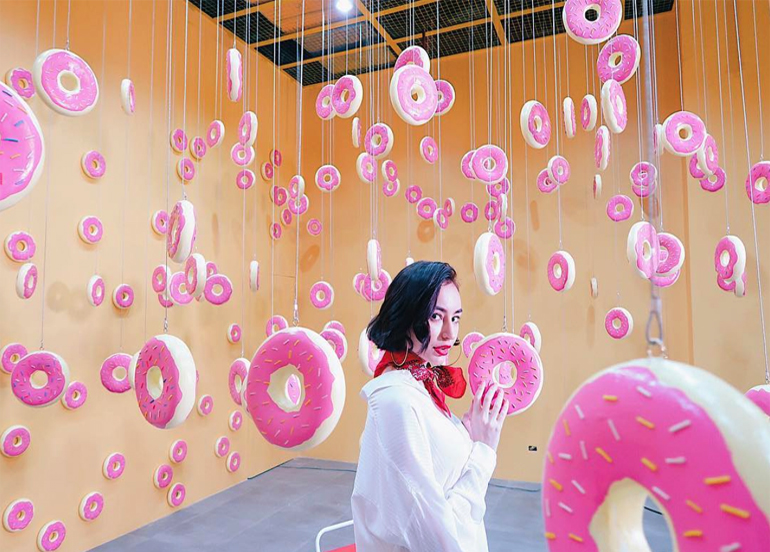 Marshmallow Room
It's just like Willy Wonka once you step into this mouthwatering room! Thousands of marshmallows hang from the ceiling, like falling raindrops, and a marshmallow rainbow sits pretty at the end of the room.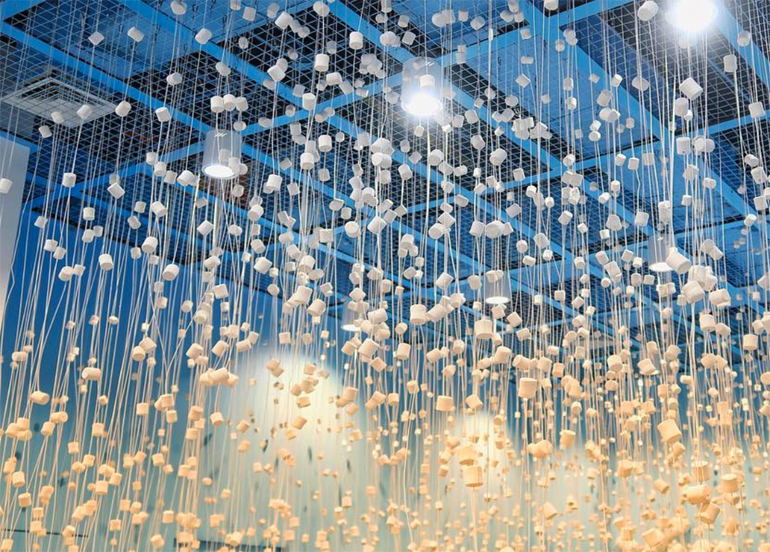 Snack on the mallows while you dip them into the chocolate, strawberry, or caramel fountains available!
Insider Tip: Tour guides are present to assist you with anything you need, including your double-dipping questions!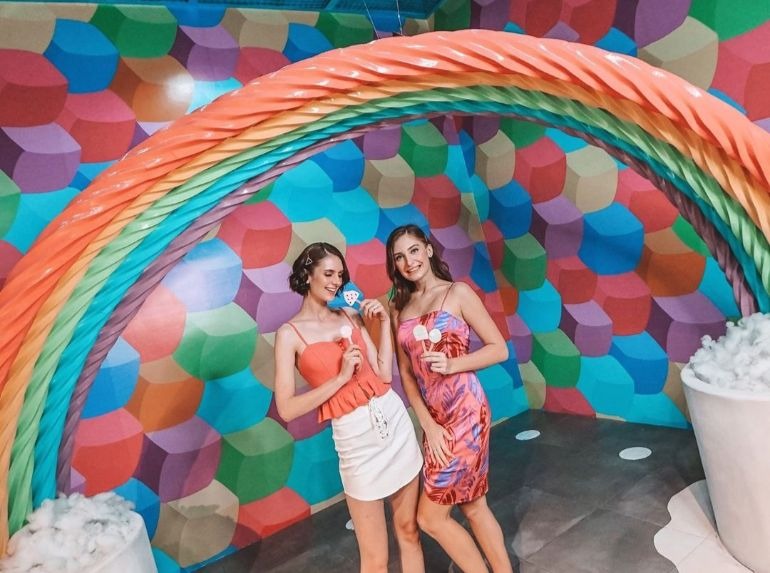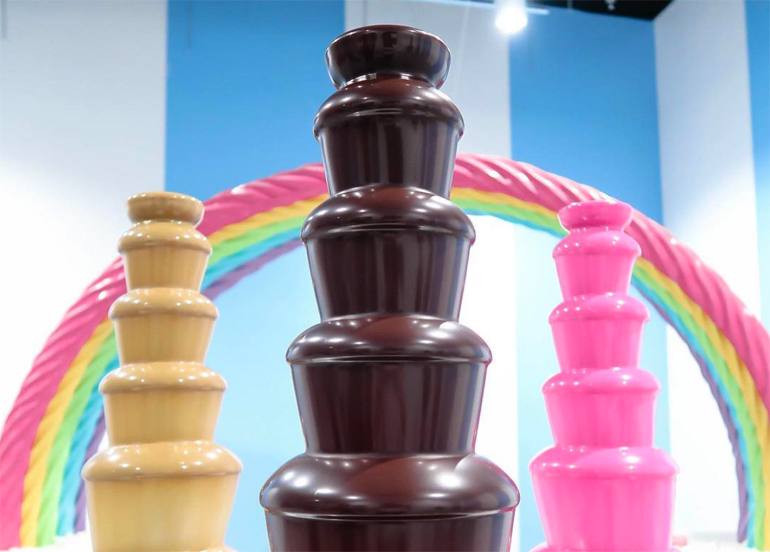 Candy Cane Room
Here's the question of the century, are you naughty or nice? Choose between the pink door corresponding to 'naughty,' or the blue door for 'nice.' The doors lead into candy cane pathways split into two colors!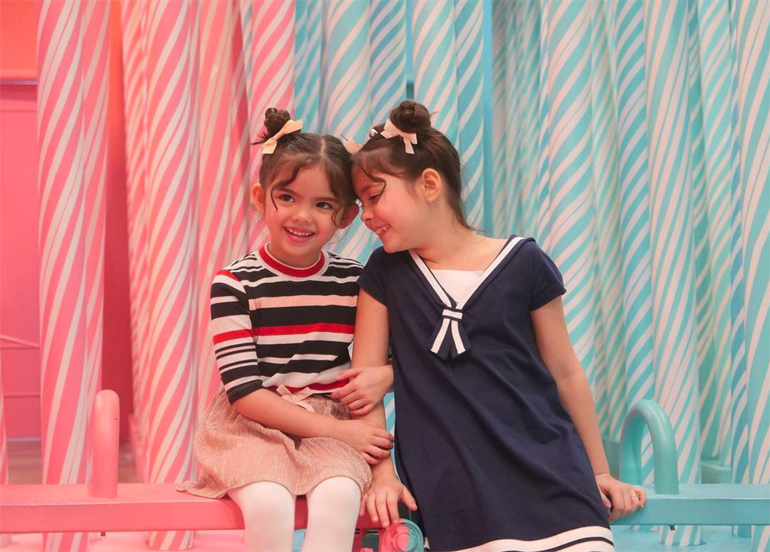 Pink and blue clash in the middle of the room, where you can find a seesaw perfect for your Instagram photos! You can also snack on either the blueberry or strawberry macarons.
Insider Tip: A slot inside the Dessert Museum grants you 2 hours to explore! Make sure you use the time wisely to make the best out of all the rooms.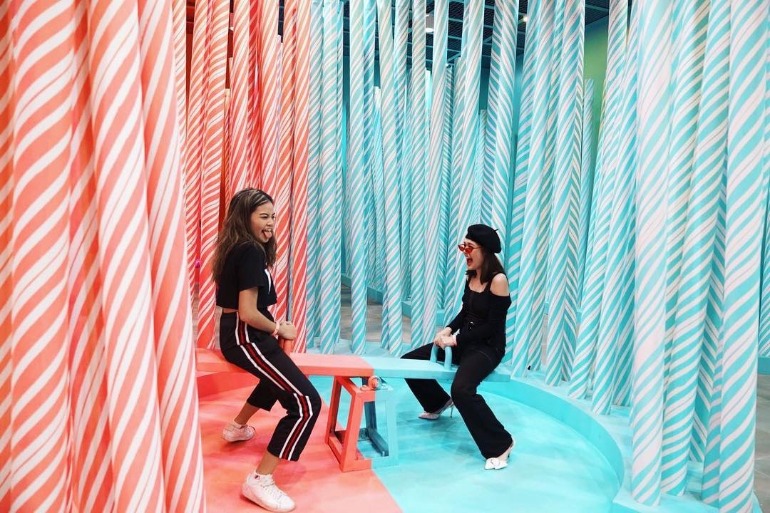 Macaron Tea Party
The owners of the Dessert Museum want people to feel like they're stepping into the world of Alice in Wonderland. You'll absolutely feel so, with these giant tea sets! Bounce on the life-size macarons and enjoy the calming colors of blue, periwinkle, lilac, and white!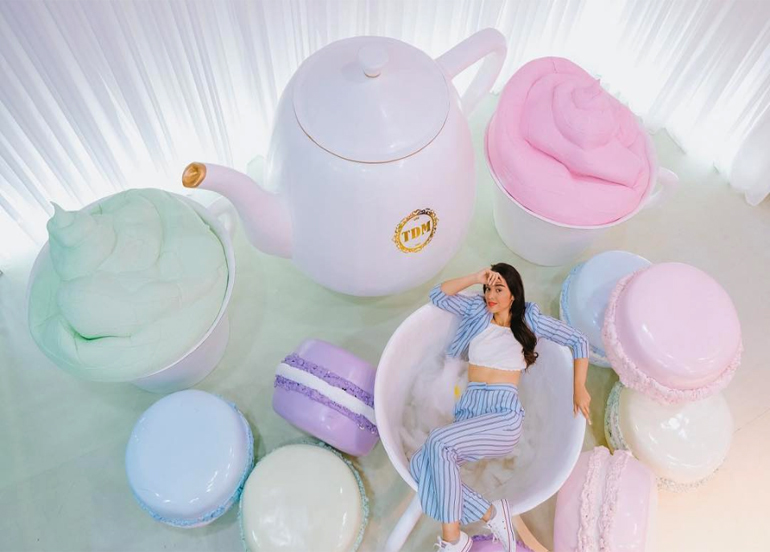 Insider Tip: Make sure your phones and cameras are fully charged for these sweet backdrops! 
Banana Beach
Get the tropical feels in this golden ensemble. Enjoy taking photos in the banana pit, where a gazillion bananas and beach balls lay in delight!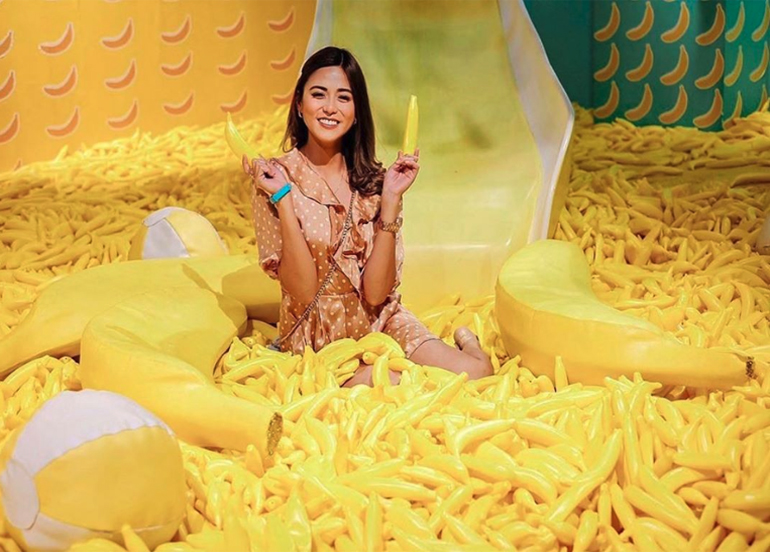 Gumball + Gummy Bear Room
The room features a large gumball machine where you can enter and take photos! In addition, there are four life-size gummy bears ready to welcome you. The fun doesn't stop there, as you get photo-ops with the three miniature bathtubs and trampolines placed all over the room.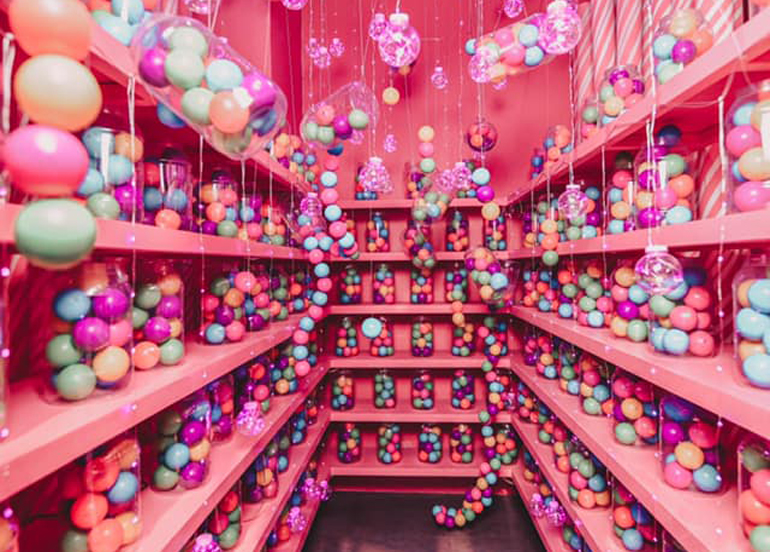 Bewitched Bakery
Had enough yet? Yeah, we didn't think so! Get that sweetness-overload going with these enormous cake slices and cookies! Nobody's judges in the Dessert Museum!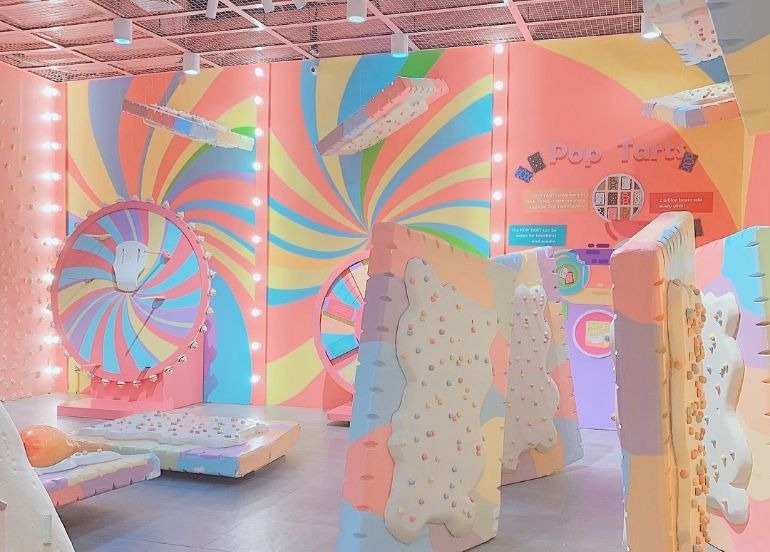 Piñata Pit
This room is a crowd favorite! The carnival-themed room even showcases an in-house mini carousel. The vibrant shades of hot pink and orange, make for a festive backdrop.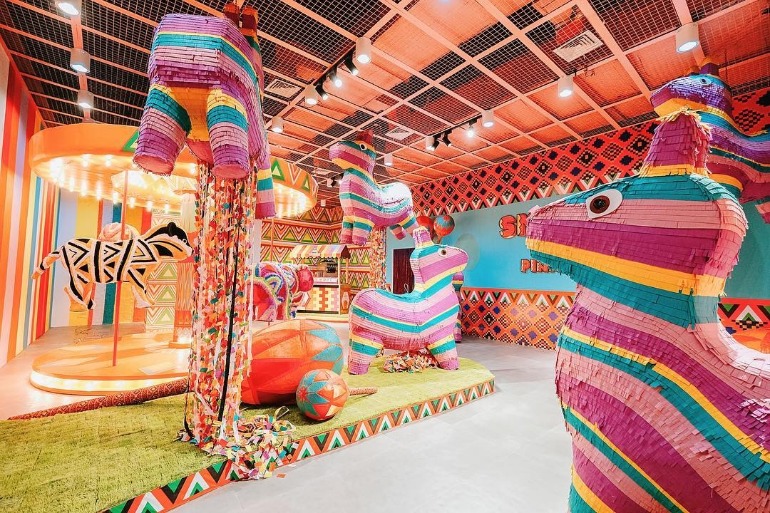 Insider Tip: Don't forget to try the room's dessert, the Over Mango! A simple yet oh-so-good mango-graham ice cream.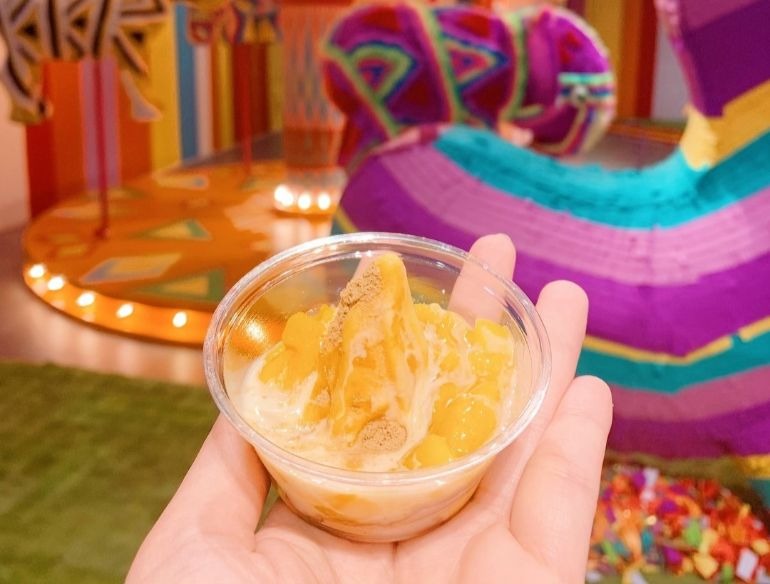 Cake Pop
You won't miss the eight, giant cake pops suspended upside down from the ceiling! It's just like how you let the excess cream drip off the cake pop before serving. Don't be shy to hop onto it and ride it like a wrecking ball! End the day by spoiling yourself with the red velvet or chocolate cake pops.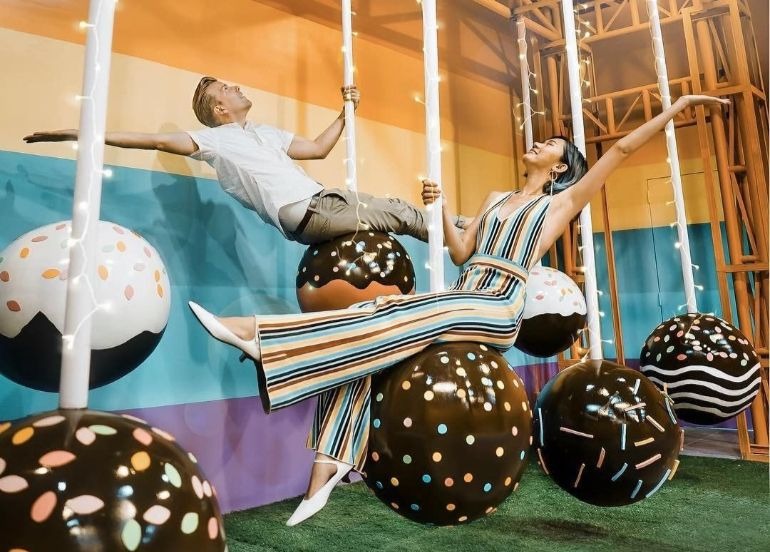 View website
View their Facebook
View their Instagram
G/F Conrad Hotel, Marina Way, 1709 Pasay City
We know you loved using the Booky app for discovering the newest places in your city. Given these extraordinary times, we want to continue being helpful during these times so check out our updated food delivery guide, restaurants that just reopened, where to shop for groceries online, and more.
Cover photo from The Dessert Museum Facebook