A croquembouche is a French dessert that usually consists of sweet, crisp, cream-filled pastries made of choux towered on top of one another and is bound and laced with threads of caramel. It's essentially a cream puff tower that's often found and served at special occasions like weddings, birthdays, and baptisms. But whatever the occasion, we think there's no need to find a reason to get a cream puff tower of your own. To help you get started, here are the best croquembouche or cream puff towers you can find in Manila.
Also Read: 14 of the Best Cream Puffs in the Metro
Cream Puffs Mnl is home to one of the best-tasting cream puffs in Manila. They have classic cream puffs (powdered or caramelized sugar), premium cream puffs that come in dark chocolate, strawberry, coffee, and matcha flavors as well as sugar-free and lactation-friendly puffs for nursing mommies!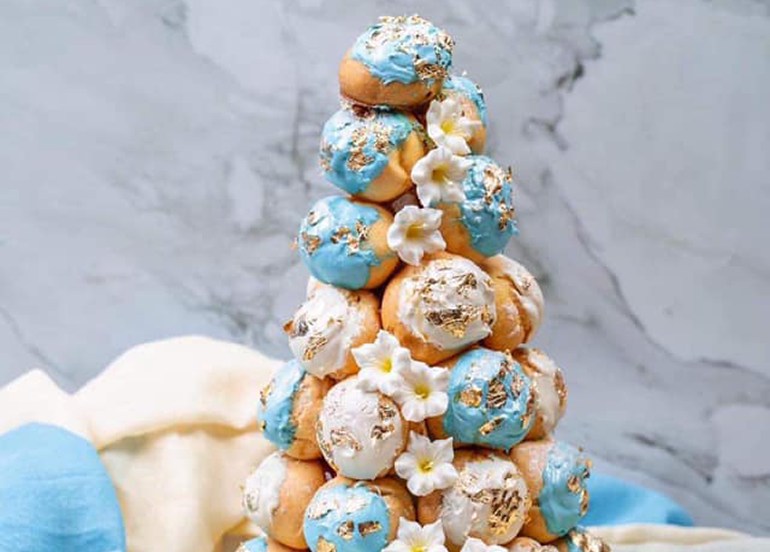 View their Facebook page
View their Instagram account
0945 704 6083
From classic cookies, brownies, and muffins to pecan pies, cinnamon rolls, and cream puffs, The Softbox Patisserie has got it all. Mix and match your choice of base and garnish for their croquembouche and cream puffs to get the right dessert for you.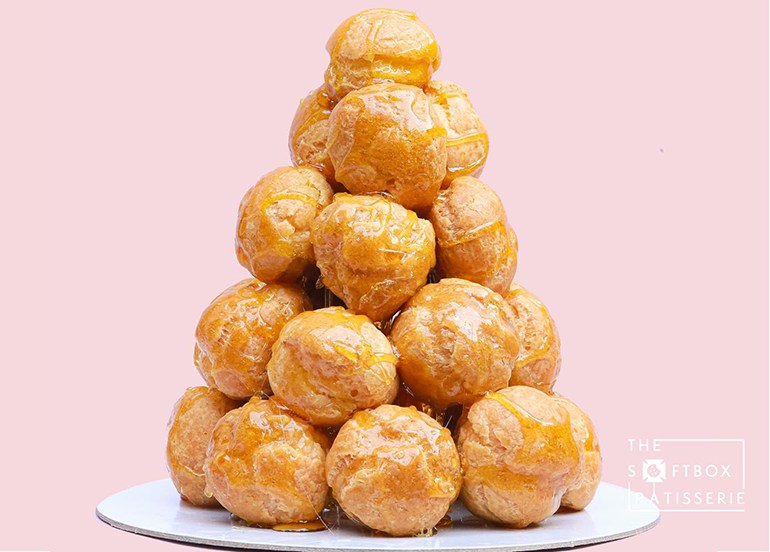 If you're looking for out-of-the-ordinary cream puff flavors like coffee crumble and milo streusel, Puff by Aira is your best bet. Apart from their unique offerings and standard cream puff towers, they also have numeric croquembouche and croquembouche cheesecakes!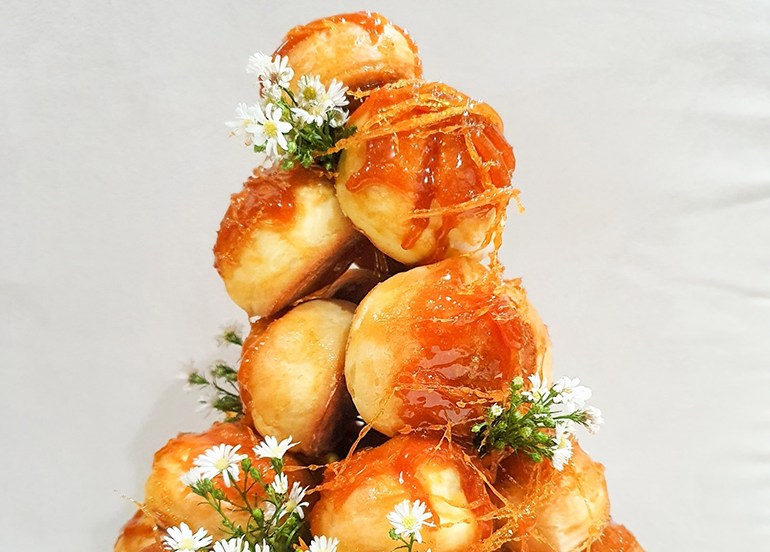 View their Facebook page
View their Instagram account
15 Kagitingan St Calumpang 1801 Marikina City
Add new heights to your celebrations with Croquembouche Factory, known to be makers of the rarest cream puff towers worldwide. At Croquembouche Factory, they take pride in creating premium cream puff towers using 10 years of their tailored recipes and techniques. Each piece is beautifully handmade and is guaranteed to take center stage at any event.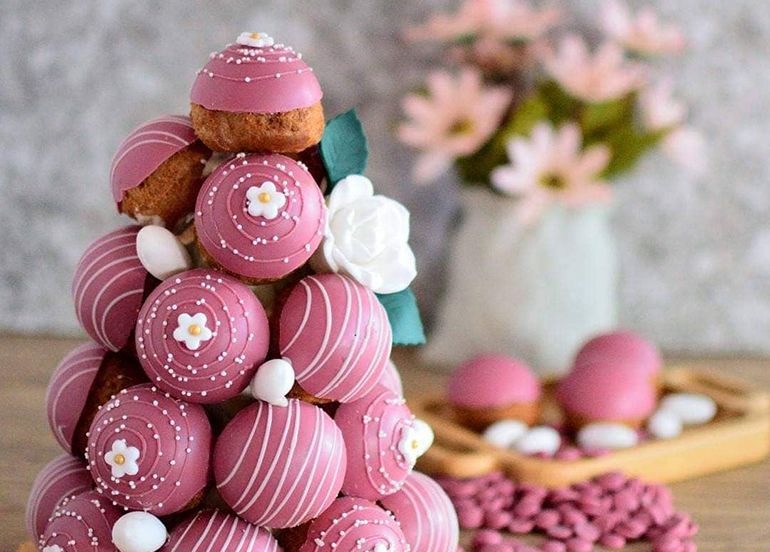 View their website
View their Facebook page
View their Instagram account
A1-A.3, Guevent Building, 52 Domingo M. Guevara corner Calbayog Ext. Streets
0956 038 2539
Though best known for making artisanal bread of all kinds, Dr. Bread Manila also offers pastries and desserts like croissants and cream puff towers.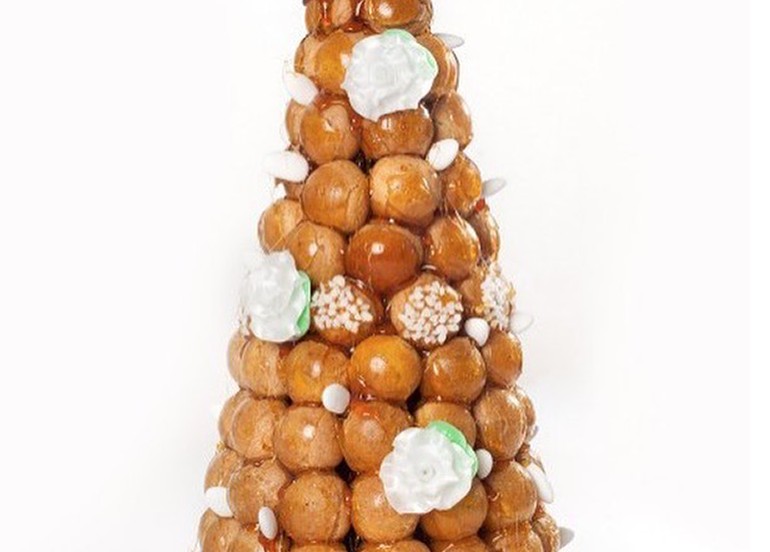 View their Facebook page
View their Instagram account
0905 513 5129
Jamie's Designer Cakes specializes in specialty cakes, customized cakes and pastries, wedding cakes, and dessert tables. A sure stand out apart from their customized cakes are their creampuff towers that can also be tailored fit to your preferences.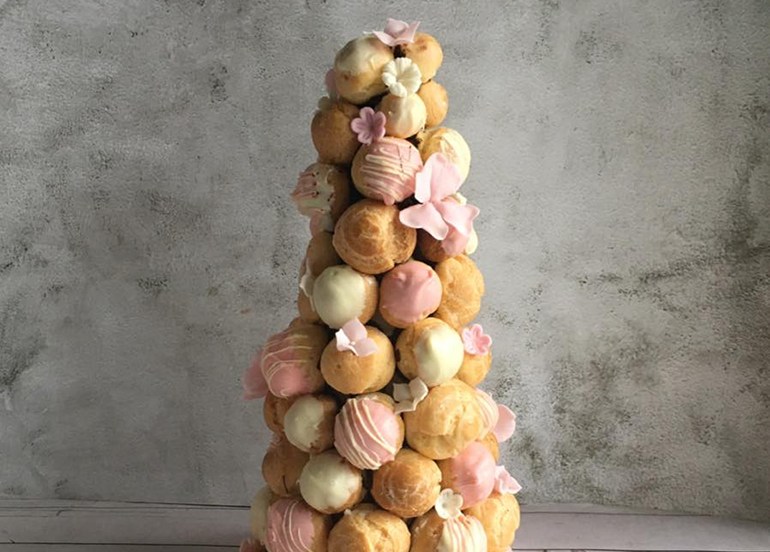 Whether you're going for something classic or minimalist or something a little bit more colorful and quirky like a mermaid or deep sea-themed cream puff tower, Roselle's Cake Boutique can personalize it just for you.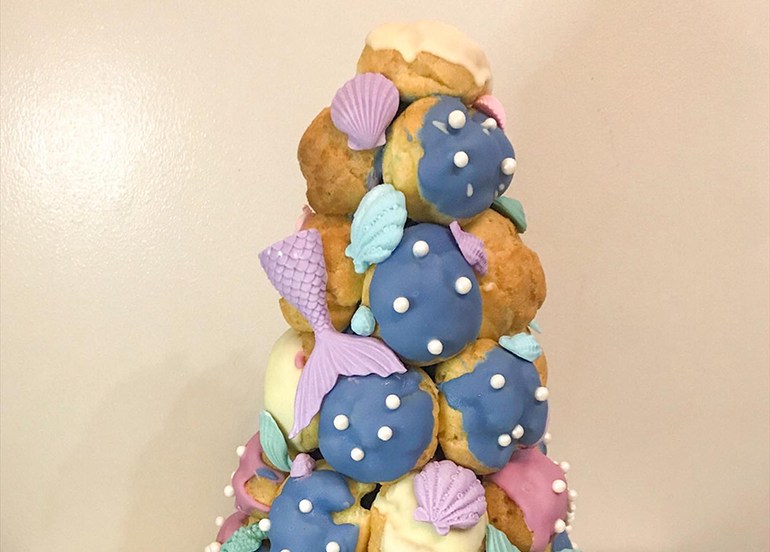 K PUFF in your area's cream puffs and cream puff towers are a guaranteed show-stopper. Not only are they freshly baked always but they are beautifully designed and handcrafted to perfection. Each cream puff tower they make is uniquely its own and comes in various designs and flavors too!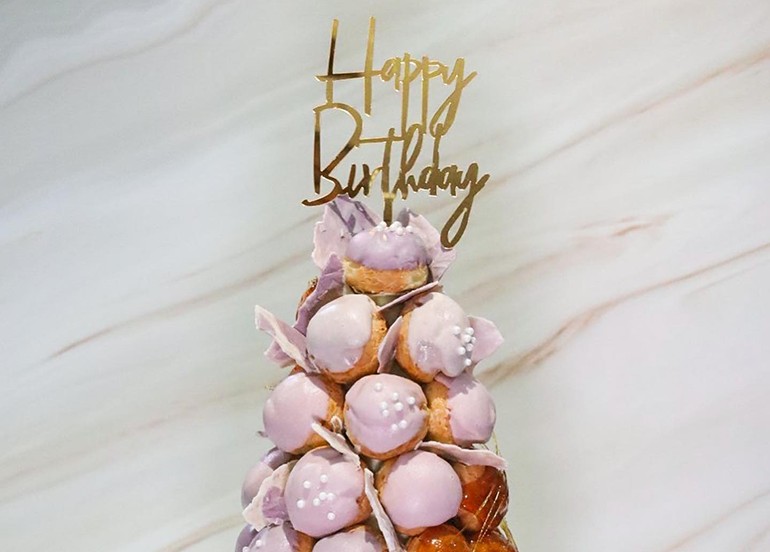 View their Facebook page
View their Instagram account
0917 653 1072
We know you loved using the Booky app for discovering the newest places in your city. Given these extraordinary times, we want to continue being helpful during the GCQ so check out our updated food delivery guide, restaurants that just reopened, and where to shop for groceries online, and more.