Pasok sa budget!
Got a big appetite for something savory? You're in luck because Classic Savory is offering a big discount on your favorites meals! Get 20% off on their selected menu from August 16 to August 20, 2021!
Also Read: Order From Your Favorite Restaurants at the Same Prices Through Booky- Powered Delivery Websites
Check out the delicious deals and amazing rewards you can get when you order from Classic Savory through Booky!
Get 20% Off on These Items from August 16-20!
Chicken
Get the whole chicken for P468, half chicken for P244, and buttered chicken P284.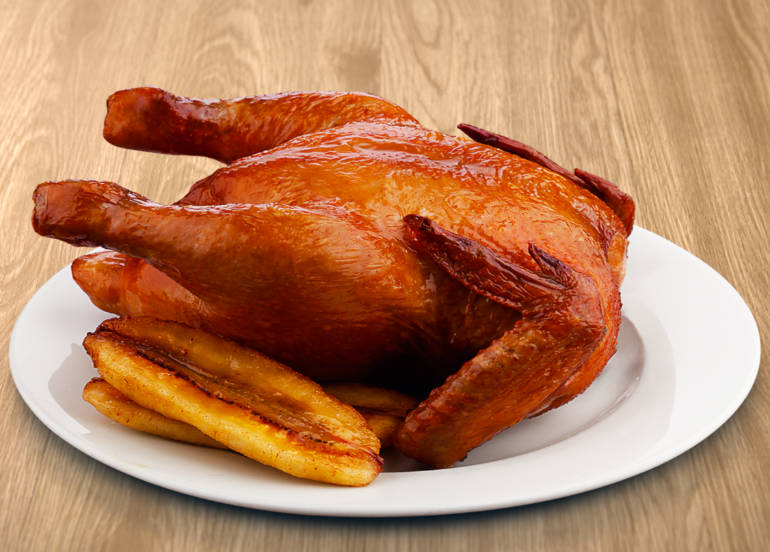 Combo Meals
Enjoy a 20% discount on your favorite combo meals that are good for 1-2 persons!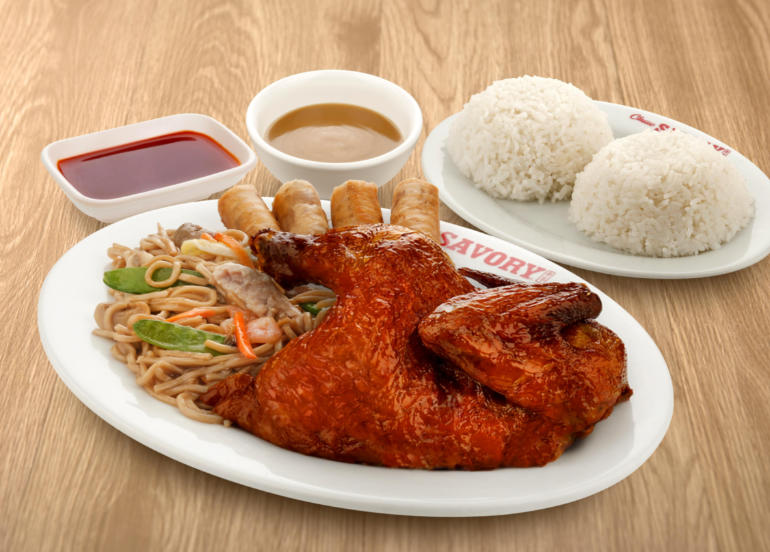 Inredi-Bowls
Choose from the four Incredi-Bowls for only P276 each, good for 2 persons!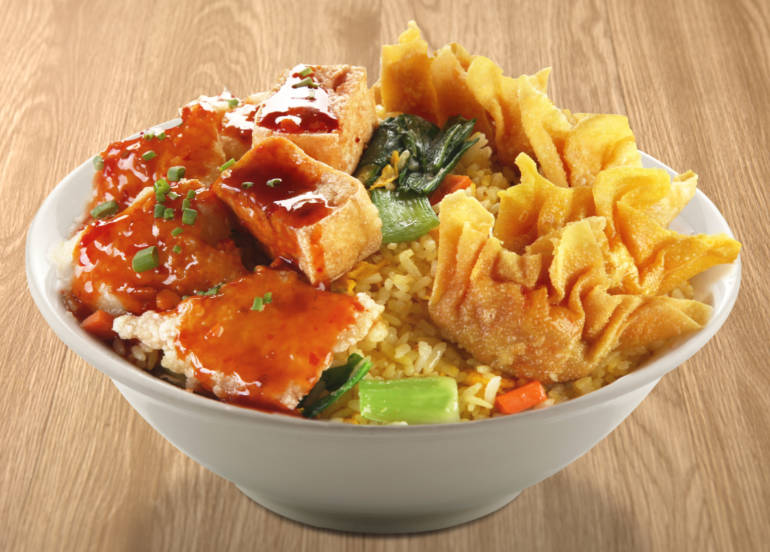 Beef, Pork, Seafood, Vegetable, Rice & Noodles, Soups
Enjoy your must-have beef, pork, seafood, and vegetable ulams with your choice of rice, noodles, and soups–all with a 20% off discount!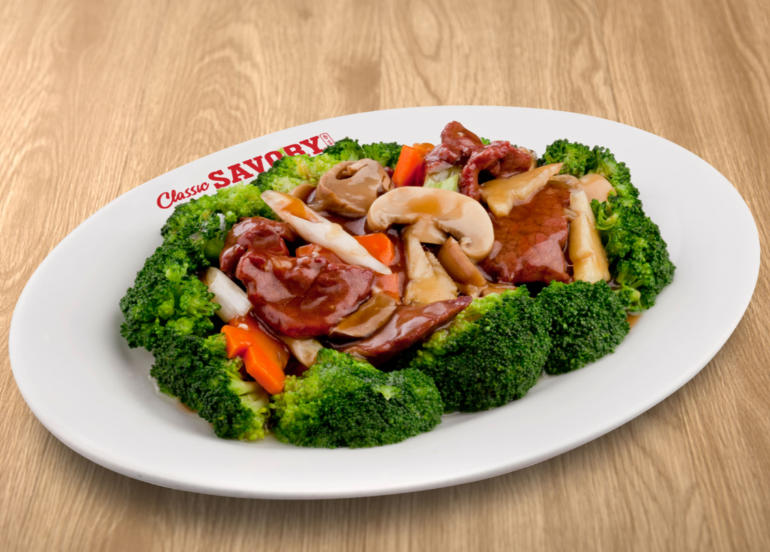 Pancit sa Bilao
You'll love your Pancit Bihon, Miki Bihon, and Long Life Pancit Canton even more for a lesser price of P564-P1244!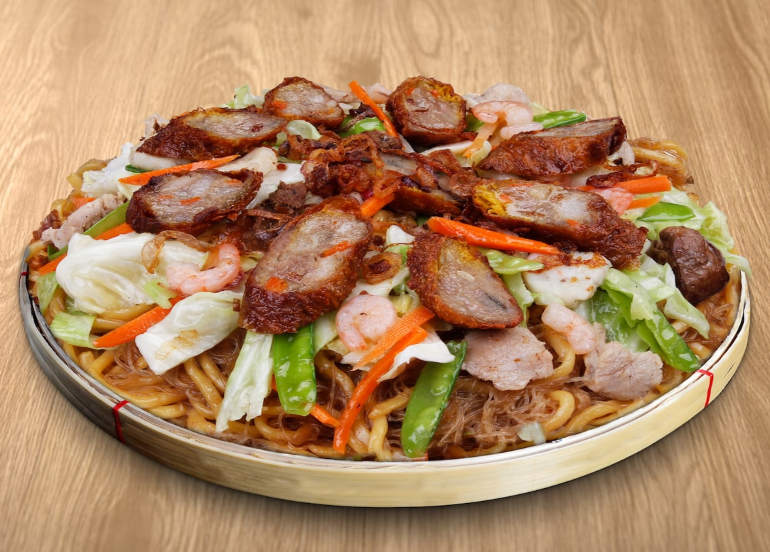 Classic Party Box
Feeding a party of 6-10 persons? Take your pick from Classic Savory's party boxes!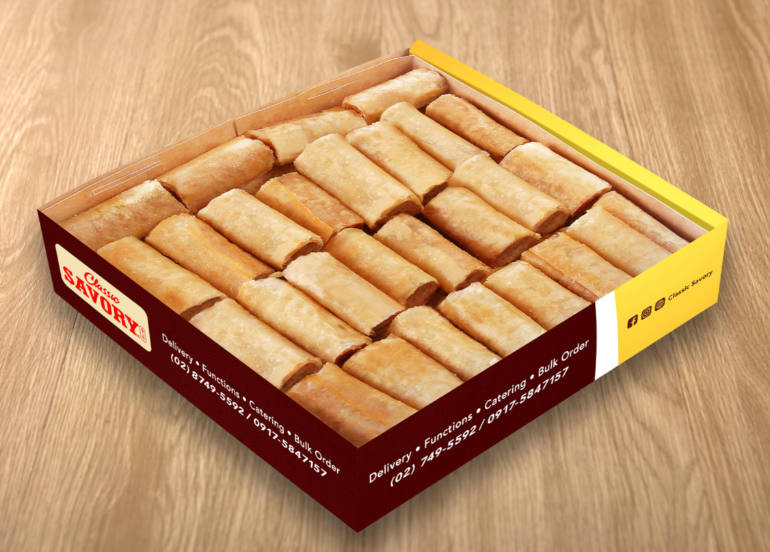 Drinks Desserts, Extras, and Add-ons!
Of course, no meal is complete without drinks and desserts! Enjoy them for a lesser price, too!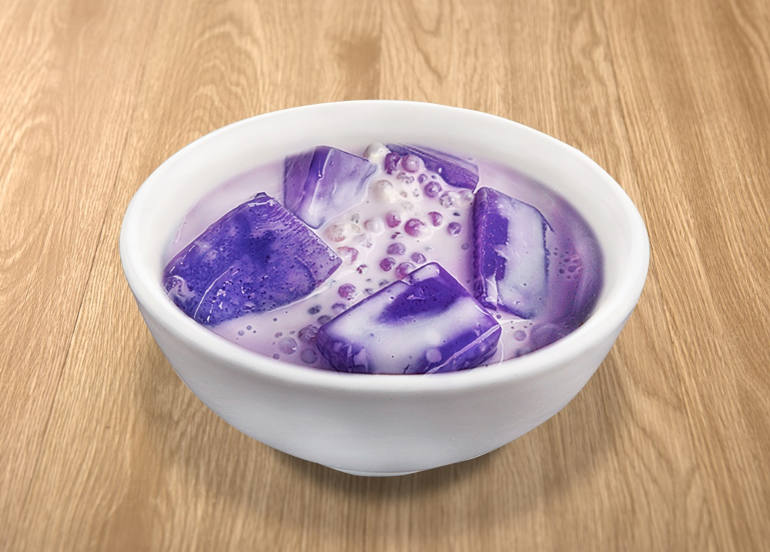 Order up to P1,000 from Classic Savory and get free delivery on your purchase! Click here to order directly through Booky!
Get More Rewards When You Order from Classic Savory
The amazing deals don't end there! When you order directly from Booky with P999 minimum spend, you'll be rewarded with a 3-months Booky Prime membership and a 1-year Landers membership!
This promo is for limited redemptions only so get yours now! For those who will avail, the codes will be distributed via SMS within 48 hours from purchase.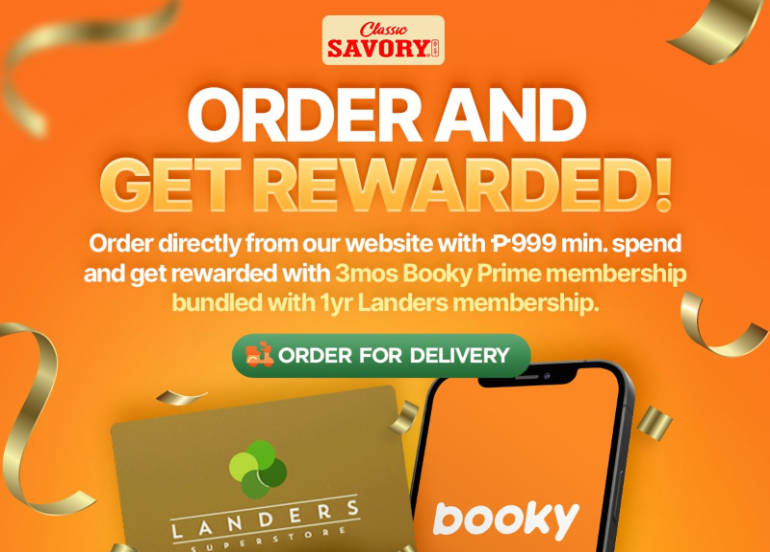 View their menu
View their branches
View their delivery website (powered by Booky)
View their website
View their Facebook
View their Instagram
We know you loved using the Booky app for discovering the newest places in your city. Given these extraordinary times, we want to continue being helpful during the ECQ so check out our updated food delivery guide, restaurants that just reopened, where to shop for groceries online, and more.
Cover photo from Classic Savory Facebook page