Season's grEATings!
It's beginning to look a lot like Christmas, so why not make it taste like Christmas too with these holiday treats that are guaranteed to make things sweeter? We're talking jaw-dropping Gingerbread Houses full of candies and nibbles, plus Christmas Cookies to pair with our warm glass of milk!
Also Read: 13 Festive Christmas Celebration Cakes to Fill the Season with Joy
We've put together a list of where you can find your Christmas Sweets. The best part is, we've also included shops that offer DIY Gingerbread House Kits and DIY Cookie Kits so you can bond with your loved ones as you make and eat these treats! Merry Christmas!
This Christmas Season, dive into Twenty Four Bakeshop's Santa Party Box that includes 24 pieces of scrumptious mini cookies that come in four exciting flavors such as Chocolate Chip, Triple Chocolate, and holiday specials which are Chocolate Peppermint and cinnamon Butterscotch!
To order: Head to their website or send them a DM to pre-order.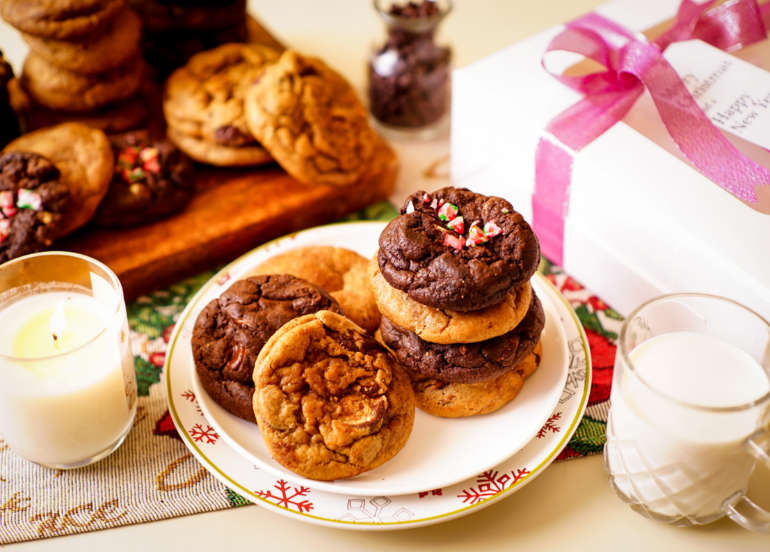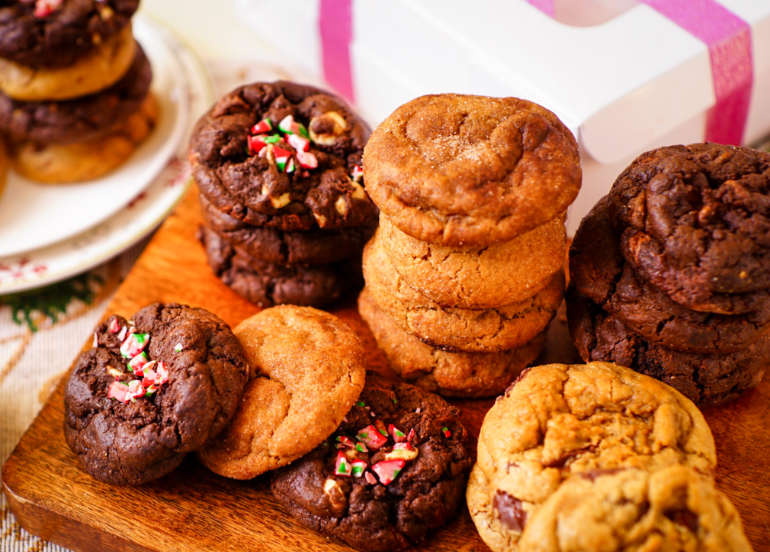 View menu
View website
View their Facebook
View their Instagram
One Bonifacio High Street Mall, 5th Avenue, BGC 1634 Taguig City
0927 341 6964
Thinking of a fun way to celebrate with the kids and kids at heart? Get this Decorate-It-Yourself Gingerbread House from Tokyo Bubble Tea and go crazy with the assorted candies and multi-colored icing that you can play with! This pre-built Gingerbread House starts at P715 and is guaranteed to make your celebrations sweeter, so grab it now!
To order: Via Booky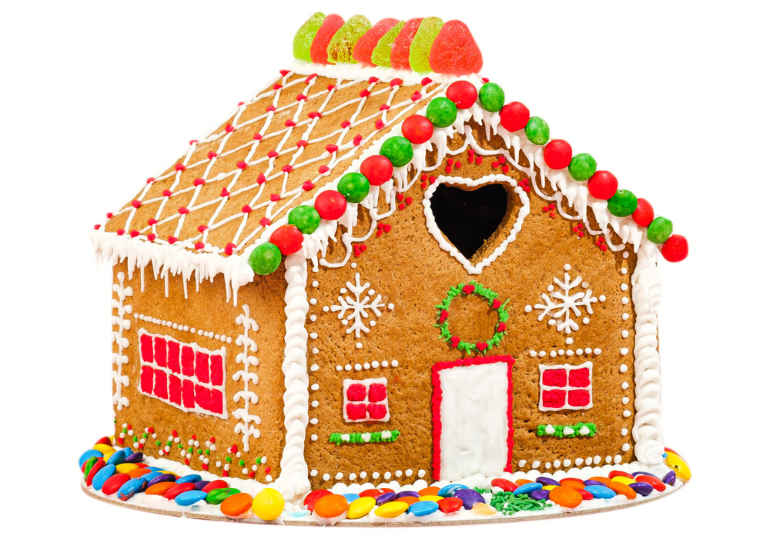 View menu
View website
View their Facebook
View their Instagram
The Bad Cafe is on our Nice List this year especially because of their Season's Eating's Kit that includes a Do-It-Yourself Gingerbread House, their crowd-favorite gingerbread cookies, and their classic eggnog drink!
To order: Shop here.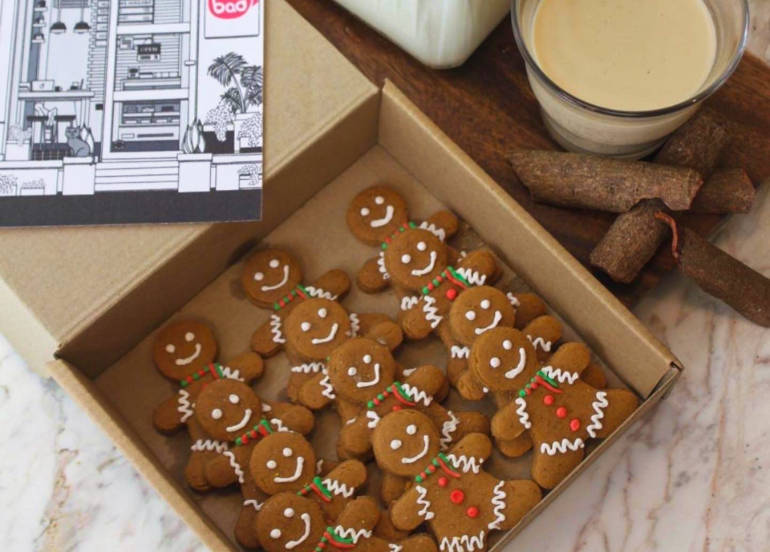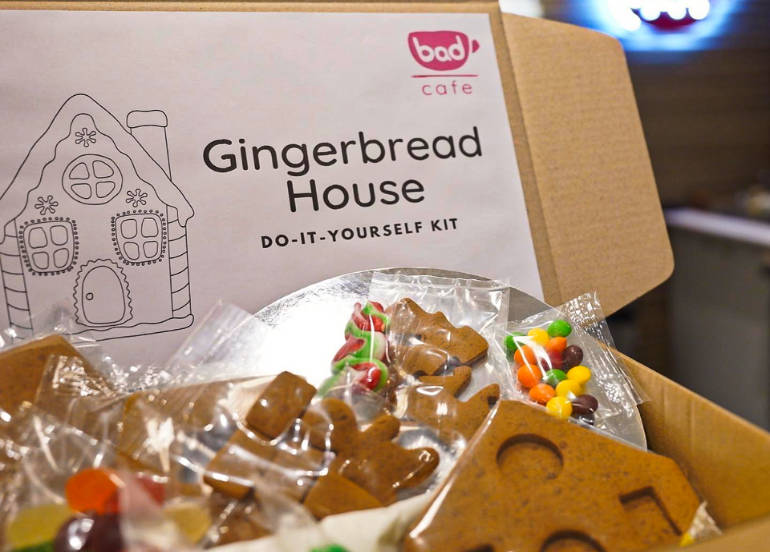 View menu
View website
View their Facebook
View their Instagram
Windsor Tower, 163 Legazpi Street 1229 Makati
If you want your Christmas cookies to have a more joyous and festive look, better order this Christmas DIY Cookie kit from Sara Munting Panadera! Each kit starts at P400 and includes 7 yummy cookies, 4 icing bags of different colors, 3 packets of sprinkles, a candy cane, a cookie scribe, and the instructions card!
To order: Send them a message on Instagram or Facebook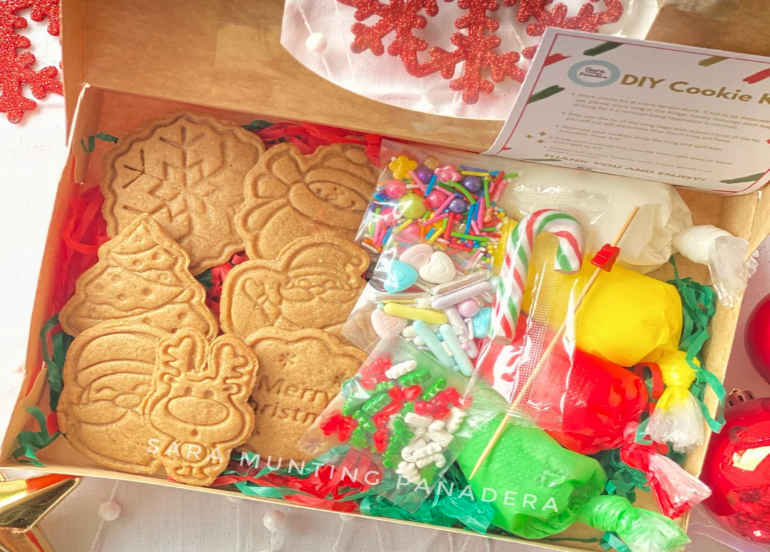 Cupcakes by Sonja has long been holding their annual Gingerbread Decorating Contest, and this year, they're introducing the Earth Lover's DIY Gingerbread Eco House and the Bright and Cheery Candy Gingerbread House! These kits include DIY materials like gingerbread cookie walls, assorted candies, icing, and other decorations that you can go creative with!
Another good news is, for every Earth Lover's Gingerbread Eco House that you buy, Cupcakes b Sonja will be planting one tree here in partnership with One Tree Planted! If you want to join the Gingerbread Decorating Contest, see details here.
To order: Send them a DM on Facebook or swing by their shop.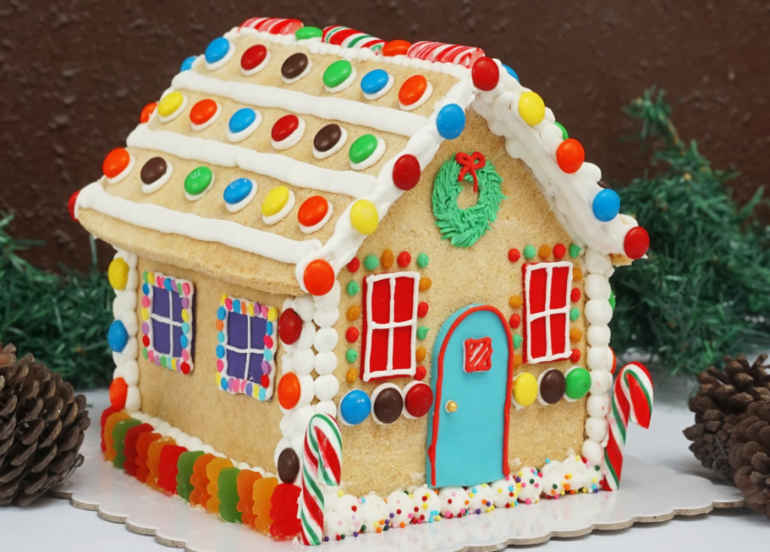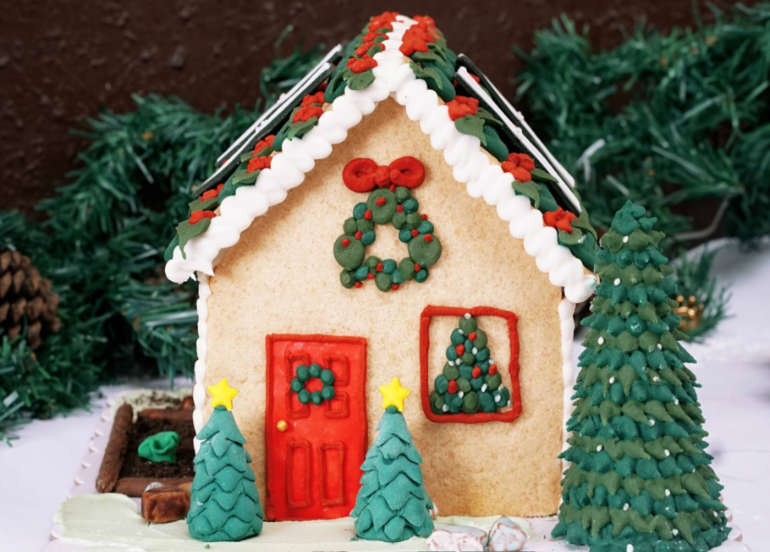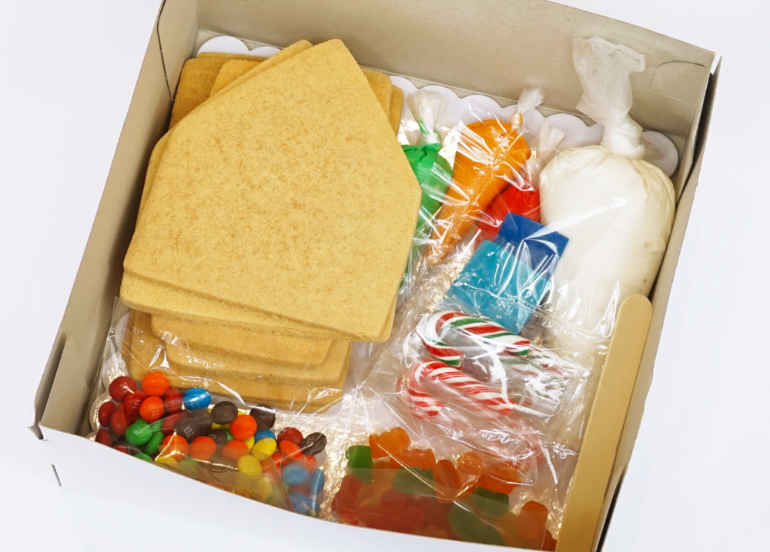 View menu
View branches
View their Facebook
View their Instagram
Mamamasko po, Kukido! They're offering their Christmas special cookies called Paskukies! It features exciting flavors like Midnight Mint (dark chocolate and mint), Naughty or Nice Nutella Churro (churro dough with Nutella), Red Grinch (red velvet toffee crunch), and Santa's Caramel Crunch (classic cookie with salted dark choco, dulce de Leche, and walnuts).
To order: Go to their website.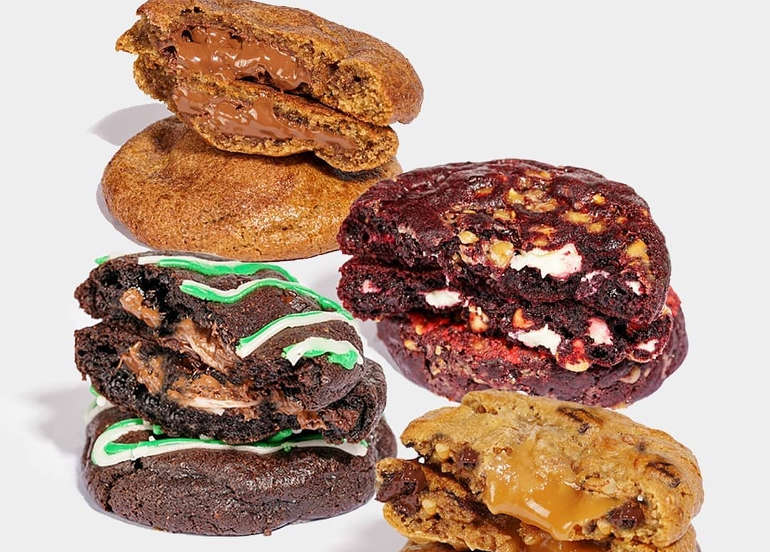 Hapeeya's homemade treats will surely make you happy this Christmas, with their wonderfully decorated and freshly-baked sugar cookies that come in toffee, peppermint, and chocolate hazelnut flavors! Get your fam boxes of these cookies and make your celebration brighter and sweeter!
To order: Send them a DM on Instagram or Facebook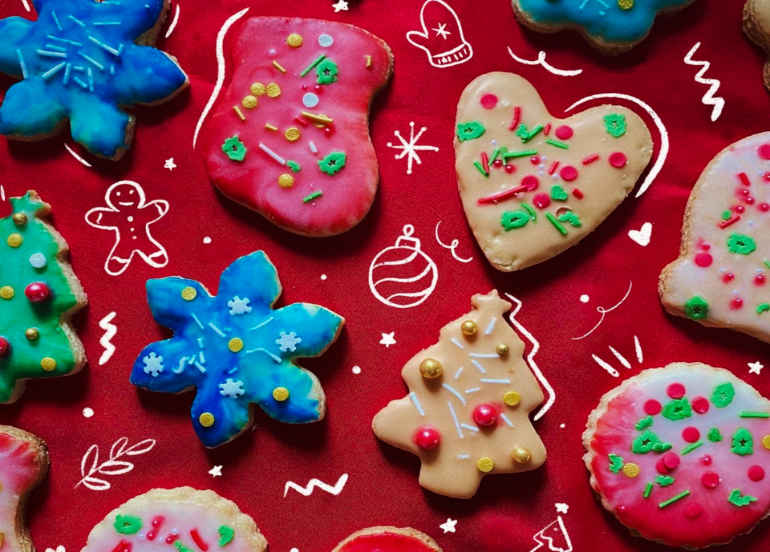 Kuukii's Gingerbread Cookies are the real deal! That means they use pure gingerbread flavor without molasses, making their treats extra special and delicious! Their DIY Gingerbread Kits are a best-seller especially for kiddos who want to want a fun activity this holiday!
To order: Fill out this form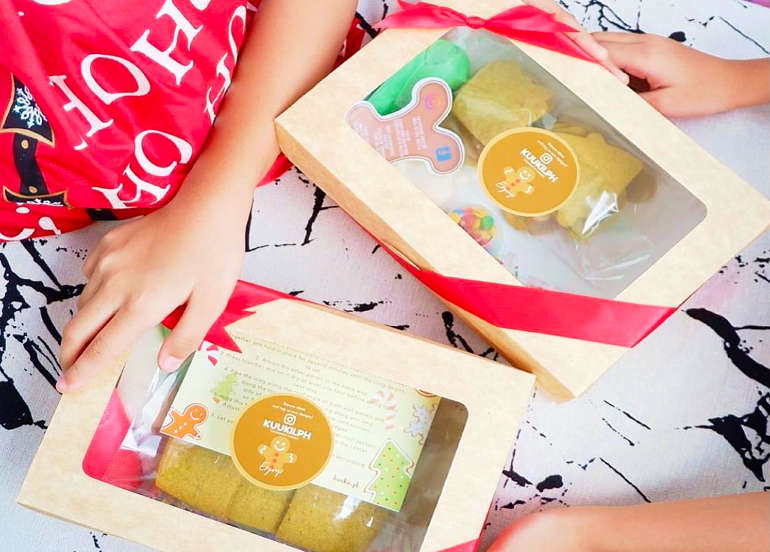 Oh-Nom's Holiday cookies will make you go "om nom nom nom"! These soft gingerbread cookies are filled with delightful Christmas spices such as nutmeg, cloves, ginger, cinnamon, then topped with royal icing! Each bite is heartwarming and tastes just like home, making these cookies the perfect treat to cozy up with!
To order: Send them a message via Facebook or Instagram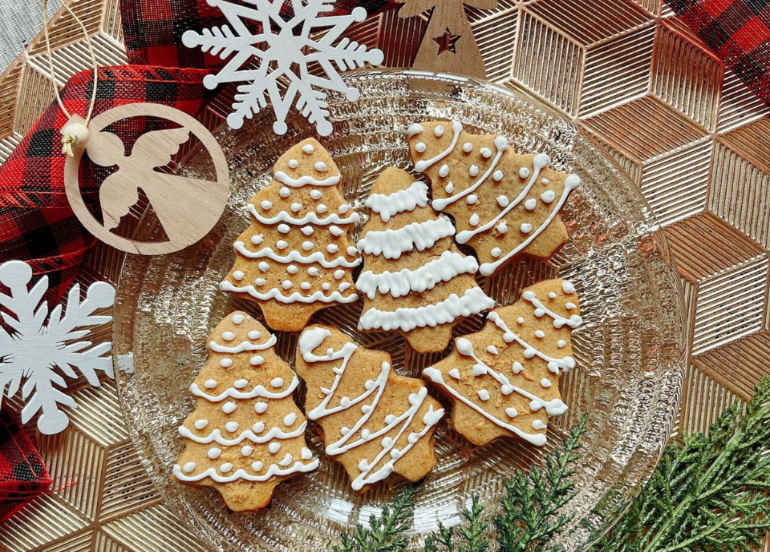 We know you loved using the Booky app for discovering the newest places in your city. Given these extraordinary times, we want to continue being helpful so check out our updated food delivery guide, where to shop for groceries online, and more