Heaven on a stick!
Let's face it—nobody has gotten over their addiction for all things Choco Butternut. For sure you've tried making your own Choco Butternut Munchkins with our DIY recipe or tasted every Choco Butternut-inspired treat on the planet. But if you're craving for more, here's a new surprise that will satisfy your Korean cravings and sweet tooth—the Choco Butternut Overload Korean Corndog!
Check out: 5 Choco Butternut Donut Revamps That Will Satisfy Your Cravings
This uniquely delicious snack is the creation of Cielle's Whisk, the home of the jaw-dropping Chocobutternut Overload Cake. It's the first of its kind in the country, which makes this Corndog extra special and gives you more reason to try it out!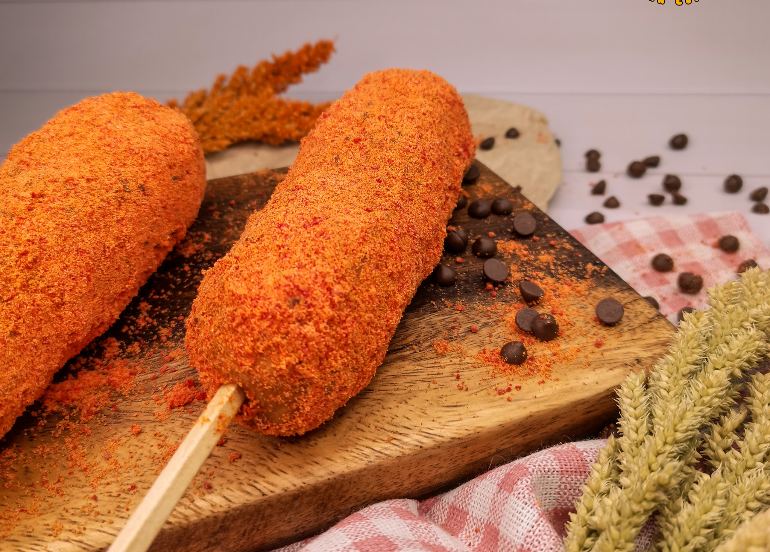 What's in these Choco Butternut Overload Korean Corndogs? First, you've got a scrumptious crunch from the coating of the signature butternut streusel made by Cielle's Whisk. Then, you'll get that soft, fluffy corndog that's specially made with Korean flour. And lastly, you'll sink your teeth in oozing dark chocolate filling that's smooth, rich, and just the right amount of sweetness.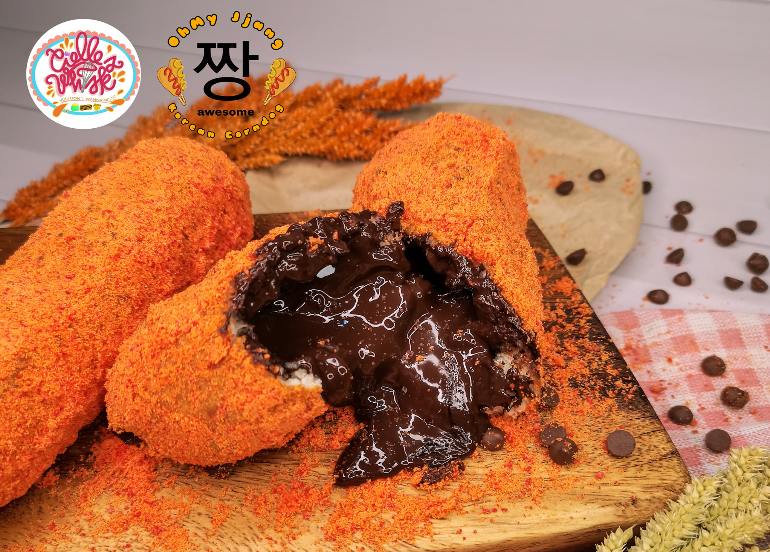 These mouth-watering corndogs start at P99, so what are you waiting for? Message this page for your orders! You may also buy the Choco Butternut Overload Corndogs from these participating branches.
View their Facebook
View their Instagram
Sampaloc 1008 Manila
0916 602 9033
You butternut miss out on this!
Follow Booky on Twitter (@bookymanila) and Instagram (@bookyapp) to stay on top of foodie news! If you're not already enjoying the offline convenience of Booky, you can download the app for FREE on iPhone or Android. Discover over 900 of the top restaurants in Metro Manila and just watch as your foodiverse explodes!