DONUT believe us?
During these sensitive and challenging times, you might feel anxious and frustrated with difficulty to cope. Usually, when we're upset or feeling inadequate, we tend to chow down on our favorite snacks to comfort ourselves. But because of current circumstances, it might be difficult to get a hold of popular establishments and the signature snacks they offer.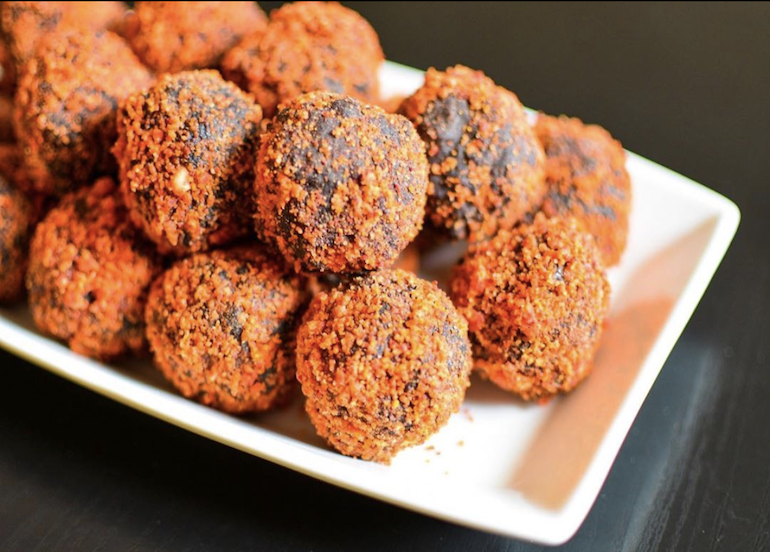 If you've missed munching on something sweet, we found a Dunkin' Donuts recipe hack from netizen, Rechelle Romano that you can remake. Even better, this Choco Butternut Munchkins recipe doesn't take up a load of time and uses ingredients you can find at home!
What you'll need:
3-4 Chocolate Fudgee Barrs
1/4 cup cocoa powder
1 cup powdered sugar
6 tbsp evaporated milk (or fresh milk)
6 tbsp butter
1 cup flour
drops of orange food coloring
1 tbsp white sugar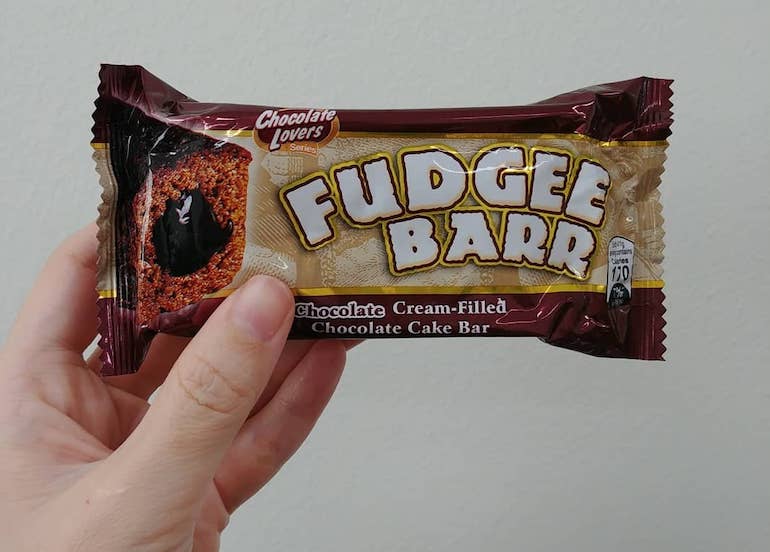 Instructions:
Crush the Fudgee Barrs in a bowl.
After you've crushed them, form them into small balls.
To make the glaze, combine your cocoa powder, powdered sugar, and evaporated milk in a separate bowl.
Dip your Fudgee Barr balls into the glaze. Set aside.
To make the iconic orange coat of Choco Butternut Munchkins, heat a pan in low heat, then melt your butter.
Add in the flour, put a few drops of the food coloring until you get the desired color, then add the sugar.
Mix until dry. Strain your orange flour mixture to make fine.
Toss the Fudgee Barrs into the flour mixture.
Once done, refrigerate your Munchkins to harden!
Enjoy!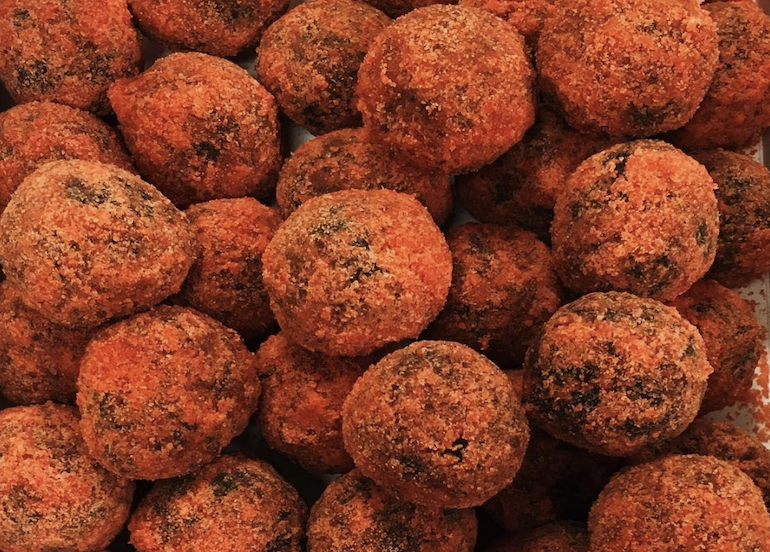 That's all there is to it! For Rechelle's full recipe, check it out here. If you have your own DIY recipe hacks for popular snacks, don't forget to DM us on Instagram, @bookyapp!
Craving for more? Here are some of the best donut shops in Metro Manila where you can head over once the quarantine is over.
The Best Donuts in Metro Manila
J.CO is a donut and coffee outlet that serves heartwarming donuts and freshly made beverages. Located all over Metro Manila, anyone with a sweet tooth will enjoy the delightful tastes of J.CO Donuts.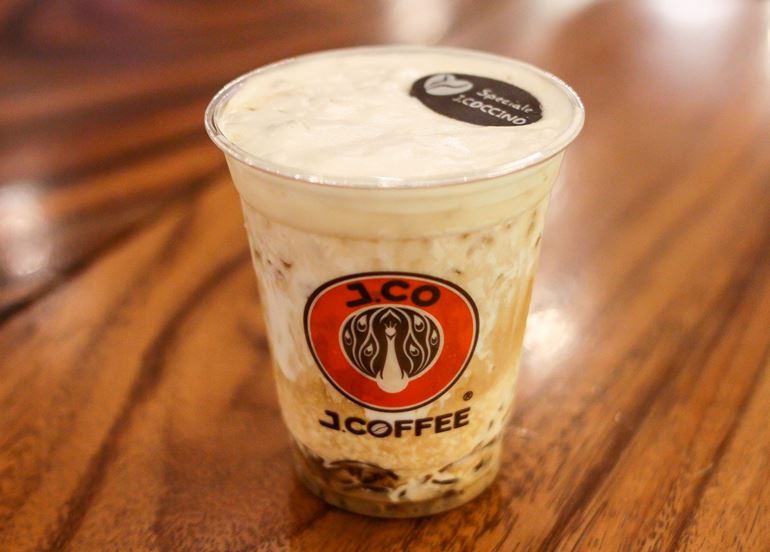 Get 2-for-1 Iced Jcoccino Jelly Series for only P260 P199!
Krispy Kreme is America's favorite doughnut and coffee shop. It's probably the only doughnut shop whose glazed donuts, their original flavor, is more popular and unbeatable by the rest of its menu.
Fun fact: With Booky, you can get 3 donut treats: Buy 1 Get 1 Pre-Assorted Half Dozen,  Buy 1 Get 1  Original Glazed Doughnut and Medium Signature Coffee Combo, and their new Choco Glazed Doughnut with Original Coffee at a fraction of the price!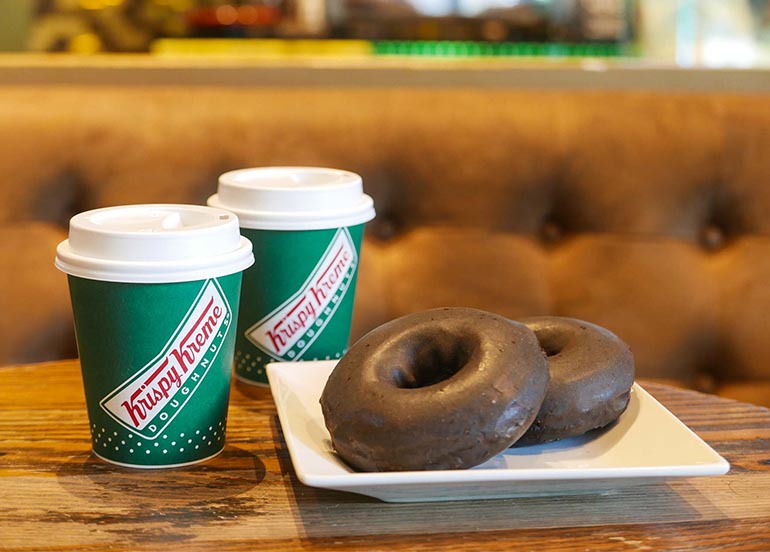 Southern Dairy is an ice cream parlour serving small-batch homemade gelato. Menu favorites include the Mango & Graham Chunks, Chocolate Oreos and its signature Butter Cake Cream Cheese. They also serves some light meals, sundaes, floats, cakes, cookies and milkshakes.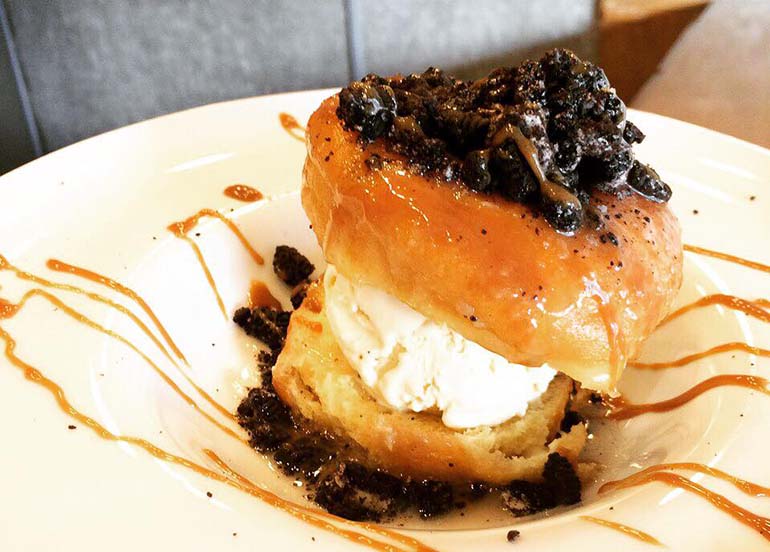 View menu
View their Instagram account
273 Aguirre Ave., BF Homes, Parañaque
(02) 503-4809; (02) 475-6505
Flour Jar is a new neighborhood café + bakery in Las Piñas, specializing in many kinds of desserts such as cakes, cookies, and doughnuts.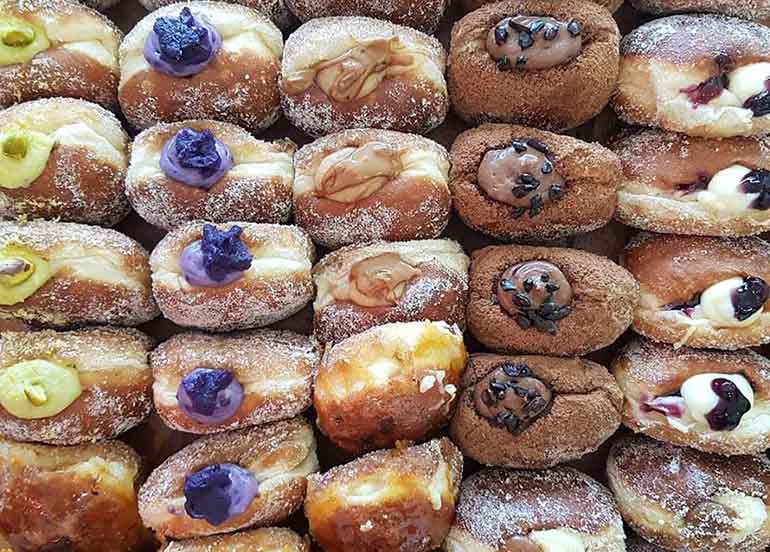 View menu
View their Instagram
Unit C, Pilar Development Corporation, Rose Ave, Pilar Village, Las Piñas
(02) 824 3152
Wildflour Café + Bakery offers international fare and specialty pastries, famous for being the first purveyor of the wildly popular cronuts in Manila. They now have a spin-off version called Little Flour Cafe.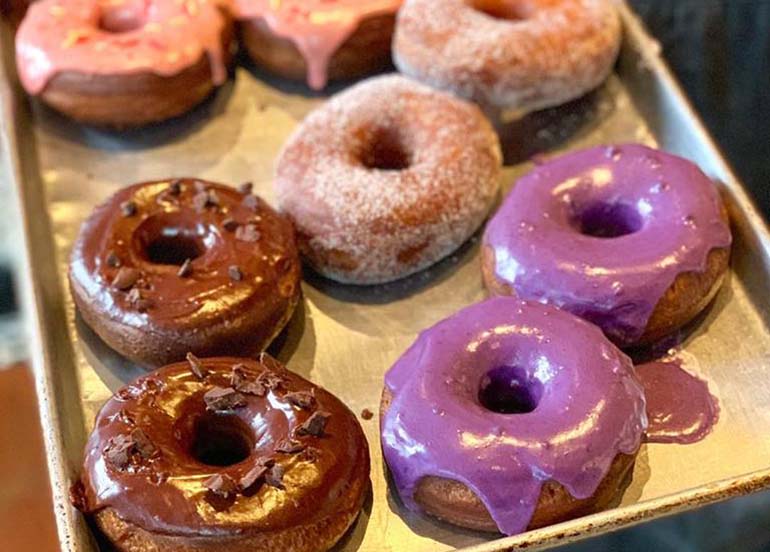 Tim Hortons is Canada's world-renowned coffee house established in 1964 in Ontario, serving a diverse roster of coffee selections and their famous donuts. They also have the famous Timbits – their version of doughnut holes.
Purple Oven is one of the most-known homegrown bakeries in Manila serving savory and decadent baked goods such as tarts, pies, doughnuts, and rich cakes.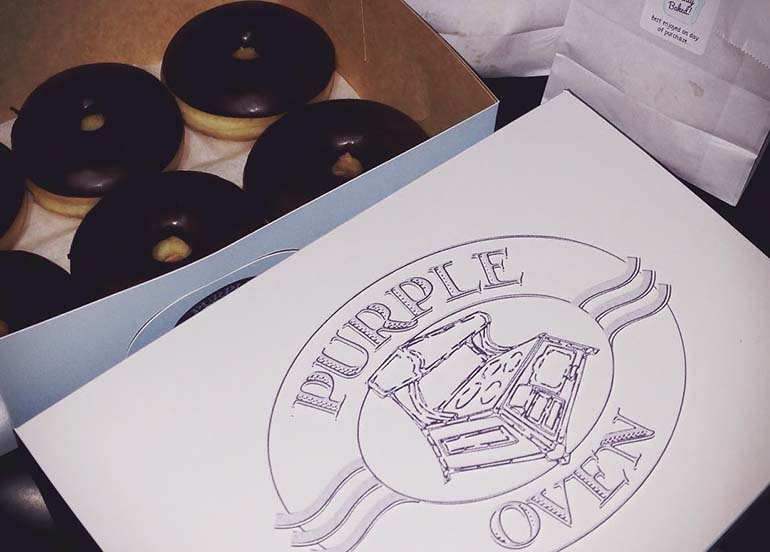 Lil' Orbits is a humble food stall with many branches all over the country. They are known for their mini doughnuts that can be tried in different flavors such as chocolate, cookies and cream, cinnamon, and more.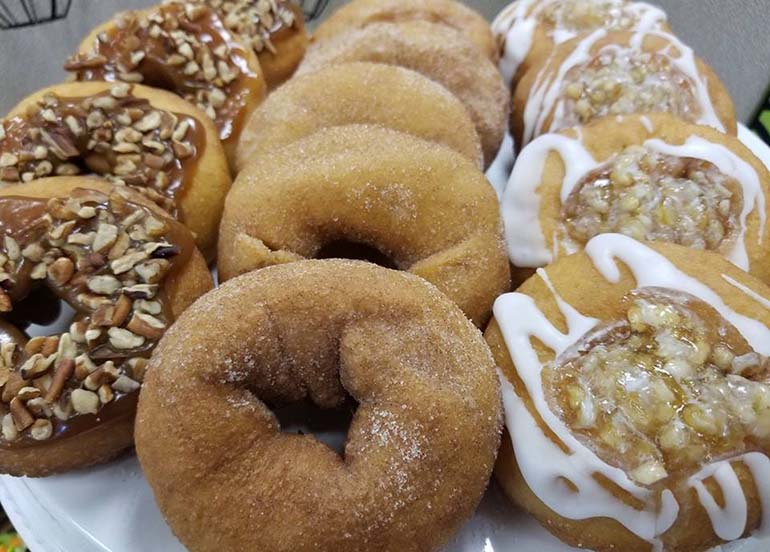 J. Co Donuts is an Indonesian donut franchise offering gourmet donuts and coffee combining flavors from both the West and the East.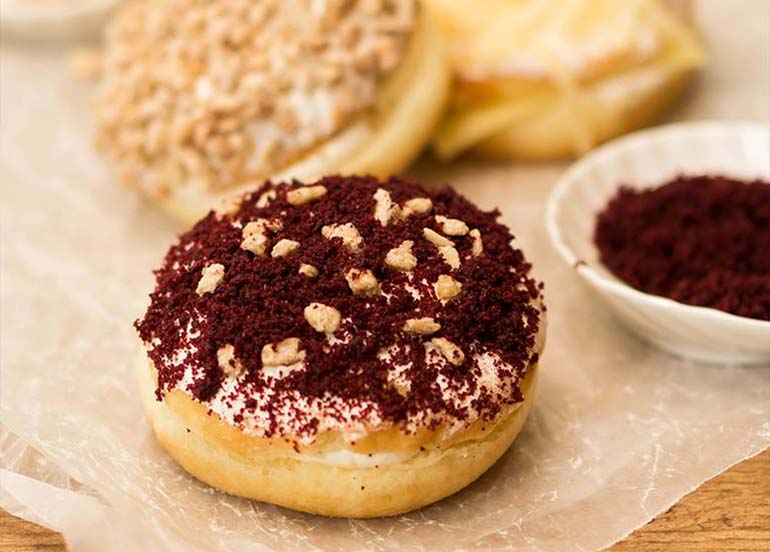 Owned by the Caravan Food Group, Overdoughs offers freshly baked doughnut holes, beignets and loukomades (Greek doughnuts). Choose your own dips to pair with the doughnuts like dark chocolate, milk chocolate, matcha white, toffee, and Nutella.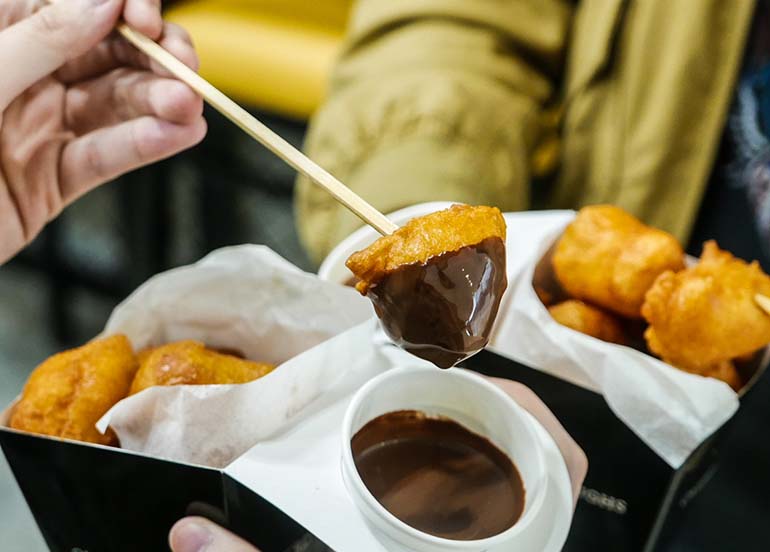 Poison Coffee and Doughnuts offers coffee and uniquely-flavored doughnuts like garam masala, vanilla glaze, and egg custard brulee. With acclaimed pastry Chef Miko Aspiras (of Scout's Honor, Freezer Burn, and Le Petit Souffle) at the helm, you can expect new and exciting flavors from time to time.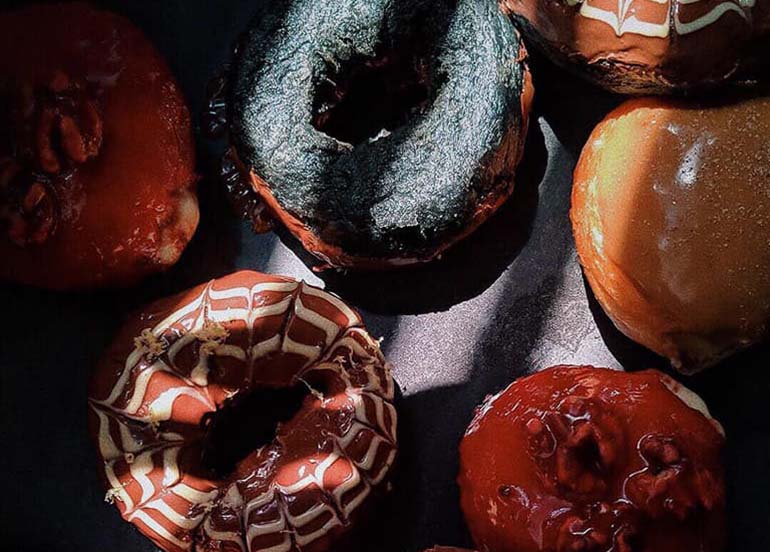 View menu
View their Instagram
The Alley at Karrivin Plaza, 2316 Chino Roces Ave., Makati
(02) 752-0327

After being denied of a Krispy Kreme franchise, the Trillana-de Ocampo family decided to put up their own donut shop. This homegrown brand is known to serve donuts that are similar to KK but less sweet and more affordable!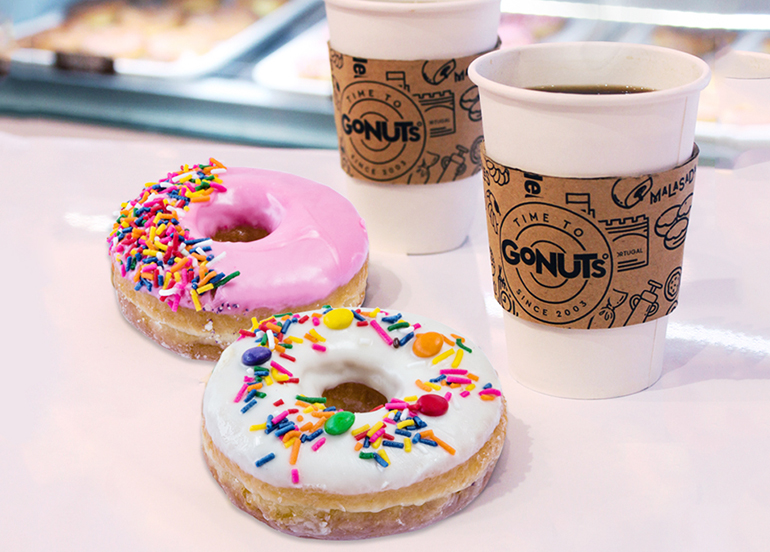 First seen in grocery stores, Cello's is a doughnut shop by husband and wife, Cello and Jutes Templo. Unlike other shops, their doughnuts are always warm and freshly-baked. They also have letters-shaped doughnuts, best for special and sweet occasions!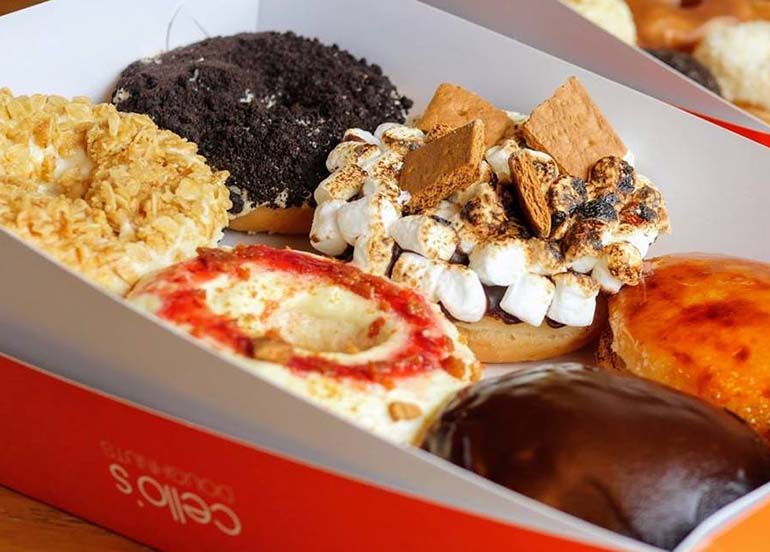 An all-day brunch cafe that serves Wild Flour's best breakfast dishes, sandwiches, pastries, coffee, rice bowls, and desserts, Little Flour Cafe's also got donuts that your sweet tooth will thank you for.
Bonus: If you want a modern twist on the typical donut, they also serve cronuts which is the delicious mash-up of a donut and a croissant.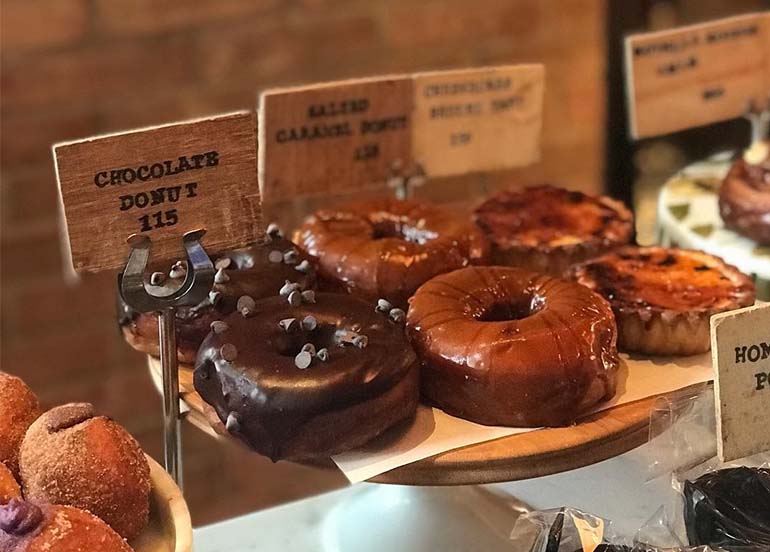 View menu
View their Instagram account
Avail of a discount at 2 branches
Know any new donut shops in your area? Share it with us in the comments below or tag us on Instagram @bookyapp on all your food finds! If you still haven't, download Booky for free on iOS and Android and enjoy the convenience of searching and booking restaurants offline.