Milk out the most out of your free time.
An ingredient found in most desserts and some dishes, milk is truly a one of a kind type of food. It not only adds more body to a dish but on its own, it can tone down even the spiciest of dishes. But just when you thought that's all milk could be – an ingredient – you just might be mistaken. Milk can also be a vessel to a number of flavors ranging from banana to chocolate. Hence, the creation of banana milk – an iconic drink in Korea – and more!
Miss your favorite milk bar? Check out: You Have To Try This FRNK Milk Bar Recipe Hack At Home!
If you can't head on to Korea or to your favorite local groceries to try these different drinks, then why not make some at home? Here are five recipes of flavored milk you can easily make!
Banana Milk
An iconic drink you have to try when you're in Korea, banana milk is a sweet, refreshing drink that's good cold on its own but also as a perfect pair with the topping of dalgona coffee/milo.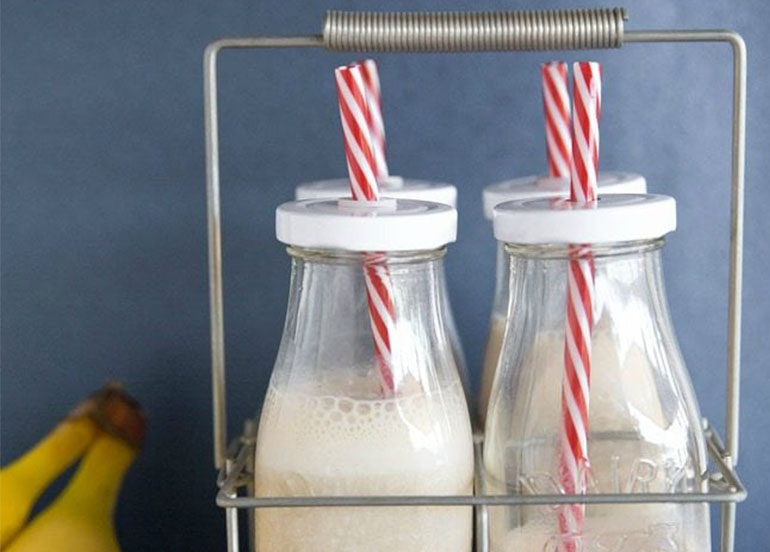 Ingredients and Procedure (for 1 serving) by My Korean Kitchen:
Combine 1 ripe sliced/broken down banana, 1/2 cup of regular milk, 1/2 cup water, 1 tbsp. maple syrup, and a small drop of pure vanilla extract in a blender until smooth.
Tips: (1) If you want a thicker texture, replace the water with milk. (2) You may also remove the maple syrup if you think that the milk is already too sweet. (3) The darker the banana's skin is, the sweeter it'll be. 
Strawberry Milk
A more tart and summery milk flavor, strawberry milk is a drink you can enjoy as a dessert or as another pairing with the topping of your dalgona chocolate/milo/matcha/coffee.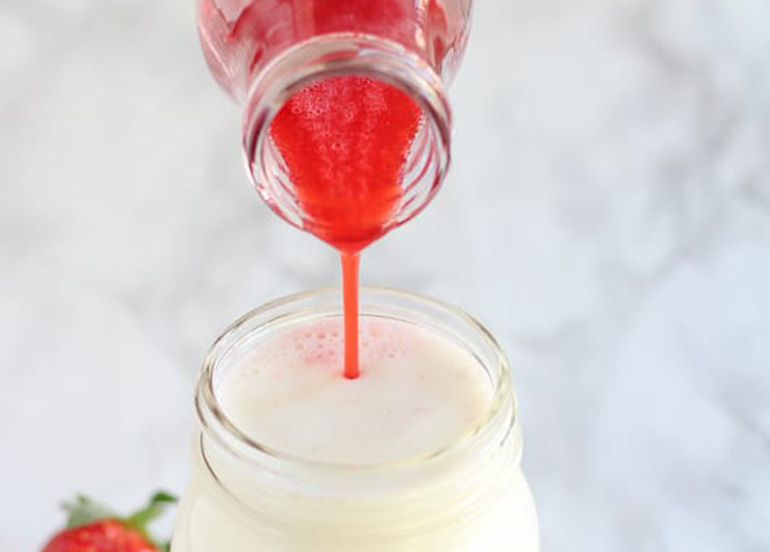 Ingredients and Procedure by Celebrating Sweets:
Mash a number of strawberries and add sugar. Then, place the mixture in a pan and wait for it to boil. Once it does, allow for it to cool before transferring it to a glass and adding milk to it.
Fun fact: You may use fresh or frozen strawberries.
Melon Milk
A drink that's best enjoyed on its own, melon milk is a unique flavor that's sure to give your tastebuds a flavor adventure. And this recipe, in particular, will allow you to enjoy this fruity drink without having to scour far and wide for fresh/frozen melons.
Ingredients and Procedure by @eatsohkaye:
Place a melon flavored popsicle in a glass full of milk and ice then wait until popsicle melts completely. If you want a creamier texture or something to chew, add a vanilla-flavored ice cream mochi in the drink.
Matcha Milk
Can't get enough of matcha? Then this matcha milk is for you! In fact, if you want your dalgona matcha to really punch you in the face with its matcha flavor, then feel free to substitute the milk with this matcha milk.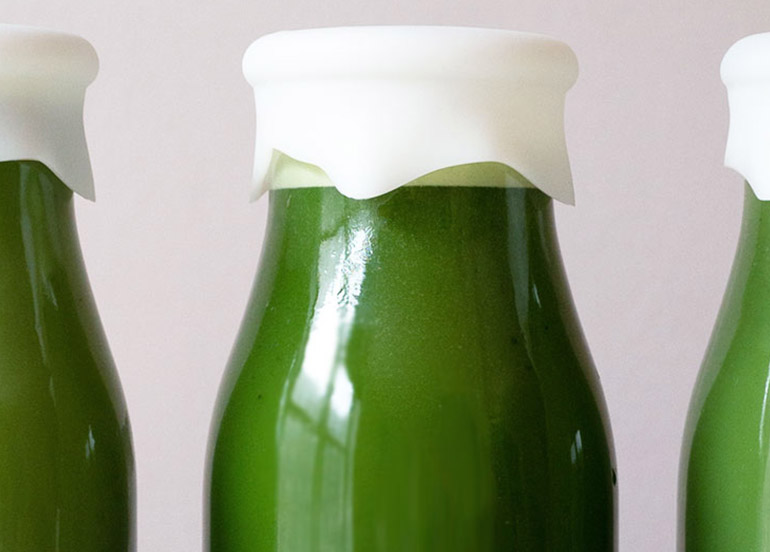 Ingredients and Procedure by Oh How Civilized:
Mix 2 tsp. matcha with a bit of 3/4 cups water, stir/shake until the matcha's dissolved well. Afterwards, add a little bit of 1 tbsp. maple syrup, 1/2 tsp. vanilla extract, and 1/4 tsp. salt then mix them well together. Lastly, add the mixture to a glass filled with 1 1/4 cup of milk and enjoy chilled.
Vanilla Milk
Vanilla milk is a simple, no-fuss milk flavor that only requires three ingredients but is a perfect pair to all the dalgona coffee kinds.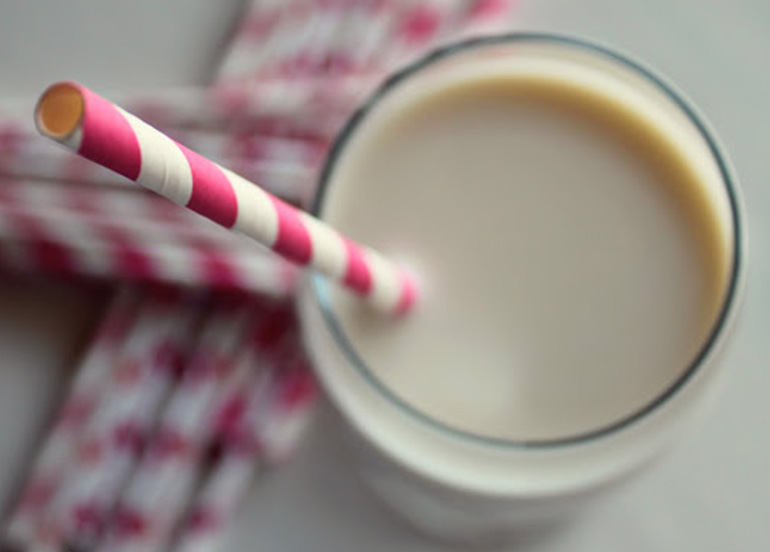 Ingredients and Procedure by Number 2 Pencil:
Simply add 1 tsp of pure vanilla extract and 1 tsp sugar in a cup of milk then stir well.
Insider tip: To make more flavors, all you have to do, is to add ingredients in milk. If you want Oreo milk, add oreo bits in a glass of milk. If you want chocolate milk, add cocoa powder and sugar in a glass of milk or add chocolate syrup instead of cocoa powder. 
Follow Booky on Twitter (@bookymanila) and Instagram (@bookyapp) to stay on top of foodie news! If you're not already enjoying the offline convenience of Booky, you can download the app for FREE on iPhone or Android. Discover over 900 of the top restaurants in Metro Manila and just watch as your foodiverse explodes!
Cover image by @pacificoceanmarket.