A perfect combination?
When you think about cookies, you wouldn't exactly think of Cheetos as among the flavors that would work. Let alone combined with white chocolate. But this is exactly what Peter Pete's PH did.
Peter Pete's is an online shop that sells homemade cookies. They currently only have 3 flavors on their cookie line that ranges from a classic flavor with a twist to an odd combination that works perfectly. The latter being their best-selling Cheetos and White cookies.
Baked fresh everyday, this cookie is made with crunchy Cheetos dust on the outside and gooey melted white chocolate on the inside. Perfect especially for those who love sweet and salty combinations.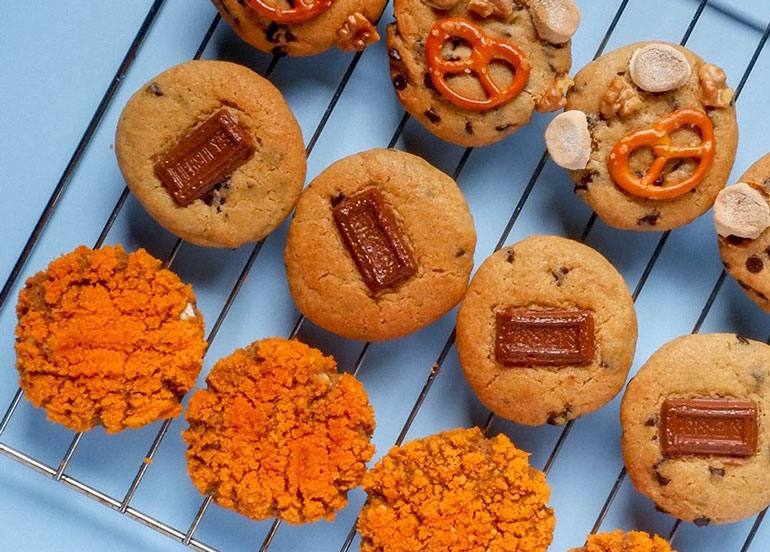 You can order a box of 6 of their Cheetos and White cookies for P180 and P350 for a box of 12. You can also get their 2 other flavors, CC Classic and Trail Mix, for the same prices. Additionally, for those who are intrigued about their cookie line and want to try them all in one order, they also offer an assorted box of 12 for P350 as well.
Still a bit hesitant? Then why don't you try them out yourself to see? Simply message them on their Facebook page or Instagram account to get your hands on these babies. You can also contact them at 0917 301 5623.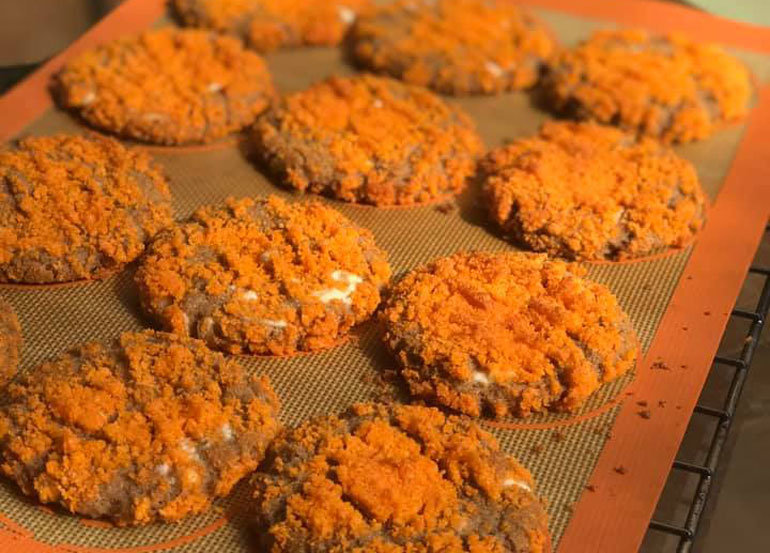 It's may seem like an odd combination, but the Cheetos and White cookies certainly work. You can even say that they make a perfect (odd) one.
We know you loved using the Booky app for discovering the newest places in your city. Given these extraordinary times, we want to continue being helpful during these trying times so check out our updated food delivery guide, where to shop for groceries online, and more
Cover image from Peter Pete's PH Facebook page.