No milk, bowl, and spoon required!
Contrary to popular belief, you can enjoy your favorite cereals outside of breakfast. We are also a firm believer in having dessert for breakfast!
Also Read: 11 Places to Get the Milkiest Tres Leches Cakes in the Metro
While the combination of your choice of cereal and milk will never fail, there's just something about using cereal as an ingredient, particularly in desserts that just work so well.
Whether you want to explore different ways to enjoy your favorite cereal or just looking for an excuse to have dessert for breakfast, in this list, we put together 12 places that combine your favorite sweets and cereals to make one heck of a dessert!
Randy's Doughnuts might be best recognized for their iconic giant doughnut sitting on their rooftop, but they are well-loved for their deep-friend, fluffy doughnuts with over 30 flavors to choose from including the Fruity Pebbles.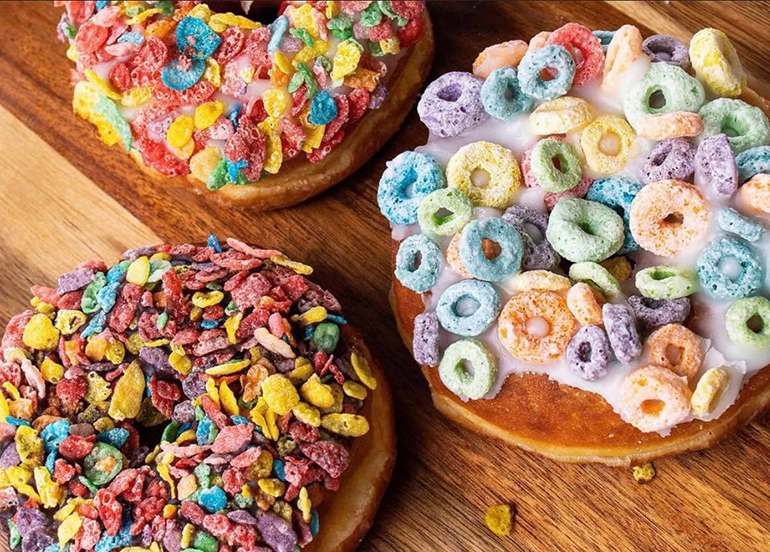 As another option, they have the Fruit Loops, which is considered one of the must-try flavors for adventurous foodies.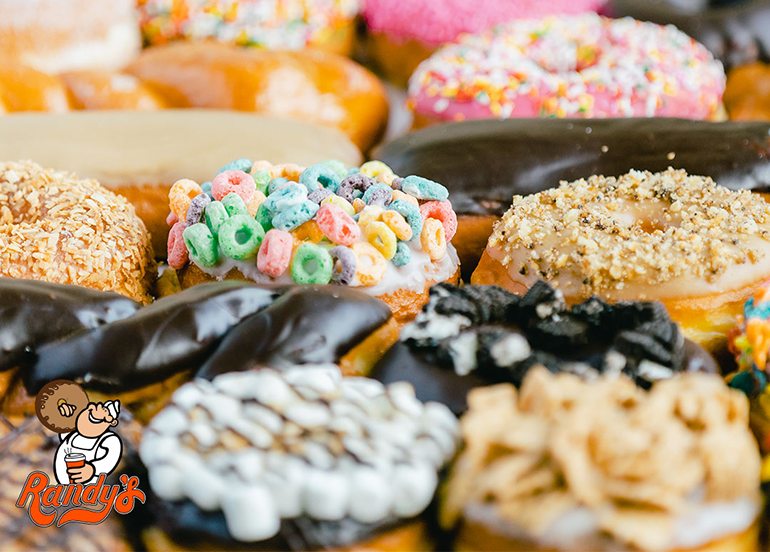 View their website
View their Facebook page
View their Instagram account
Cereal Milk Tres Leches Cake and Cereal Milk Soak – Milkrun Desserts
When it comes to tres leches cakes, Milkrun Desserts will probably be the first to come to mind. At Milkrun Desserts, you can get your tres leches fix in various flavors from classic, strawberry, cereal milk, ube, and even espresso crunch! Can't decide? Get their assorted cake sampler set which includes their bestselling cereal milk tres leches and your choice of two cakes.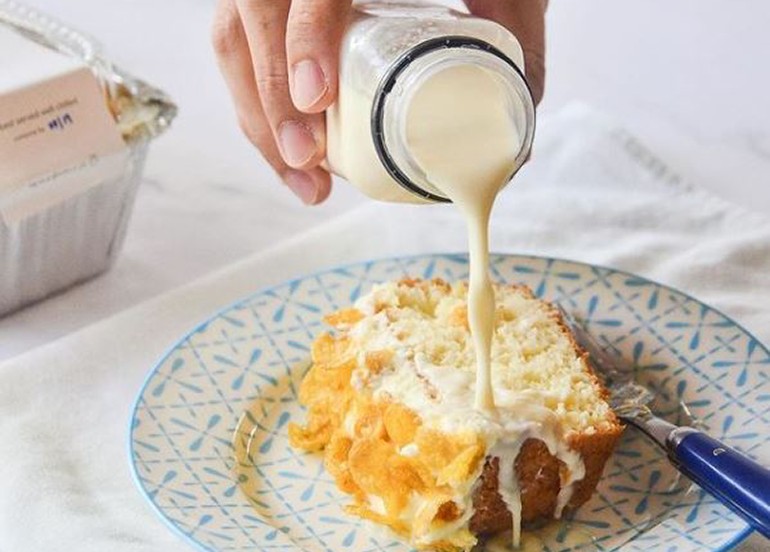 Bringing Korea's newest popular street snack to the Philippines, Kuro Kuro Croffle is a hybrid of a croissant and a waffle topped with a variety of delectable flavors including their out-of-the-ordinary White Choco Loops.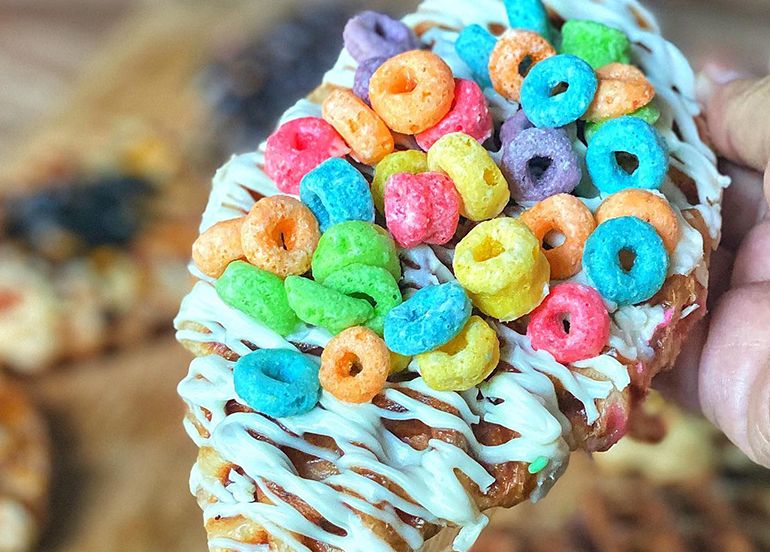 Though best known for their Creme Brulee Cakes, The Pastry Cart also offers other specialty cakes such as the Cereal Milk Cake. Anyone want cake for breakfast?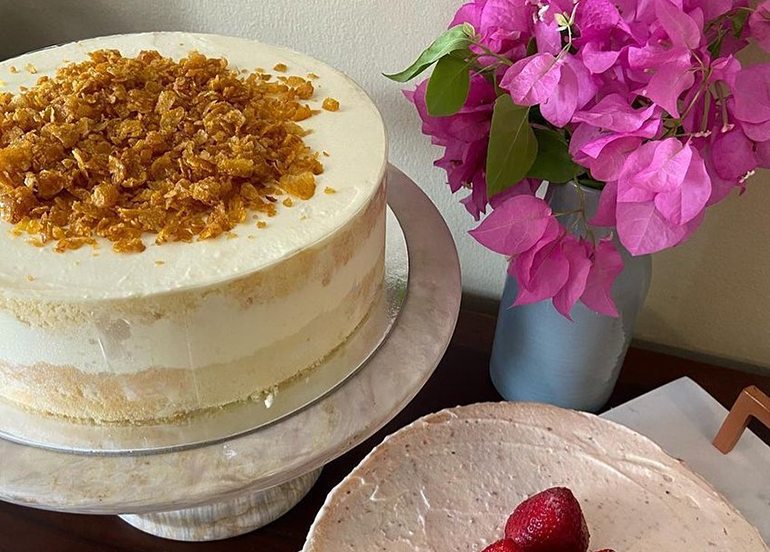 View their Facebook page
View their Instagram account
(0916) 745 7729
Cereal Milk Cortado Croissants – The Daily Knead
The Daily Knead has got rap as one of the best artisanal bakeries in Manila that makes quality hand-baked goods from loaves of bread to pastries, and cakes that are made with only wholesome ingredients. They don't just make classic plain French croissants, they also have sweet and savory fare options such as Cereal Milk Cortado and Truffle Three Cheese.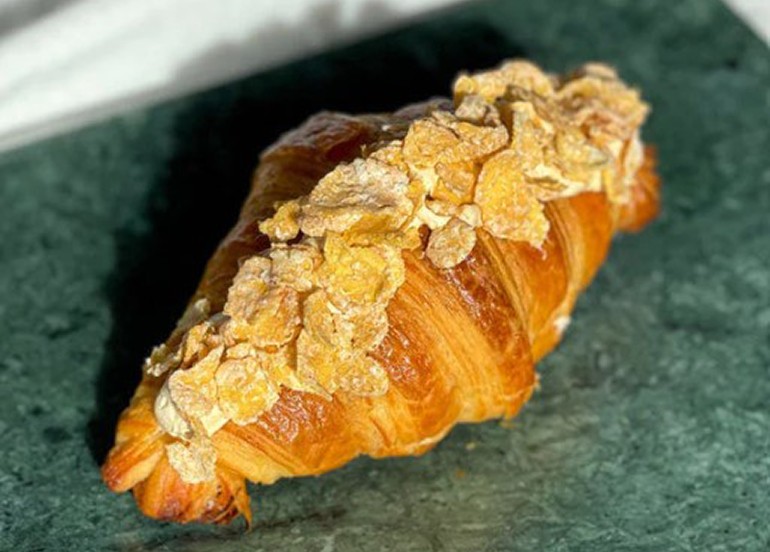 View their website
View their Facebook page
View their Instagram account
(0917) 830 2966
Cornflake Crunch Brownies is just one of Mad Batter's crave-worthy desserts. They also have Vegan Dark Chocolate, Ube White, and Double Chocolate Macadamia that might just be your next favorite. Plus, they also have guilt-free pastries!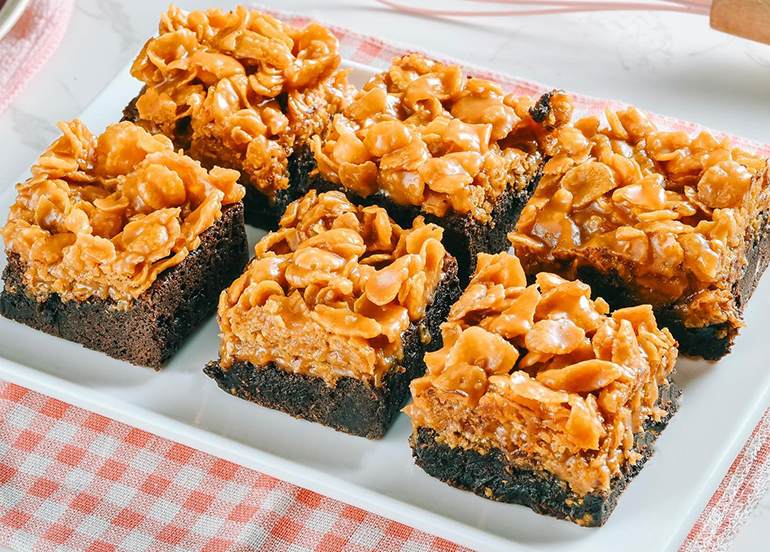 View their Facebook page
View their Instagram account
0947 994 5698
Egg Tarts Manila's newest Cereal Milk Tart is your go-to breakfast turned into your go-to snack. It's a warm tart with a creamy milk filling, topped with crunchy, malted cereal.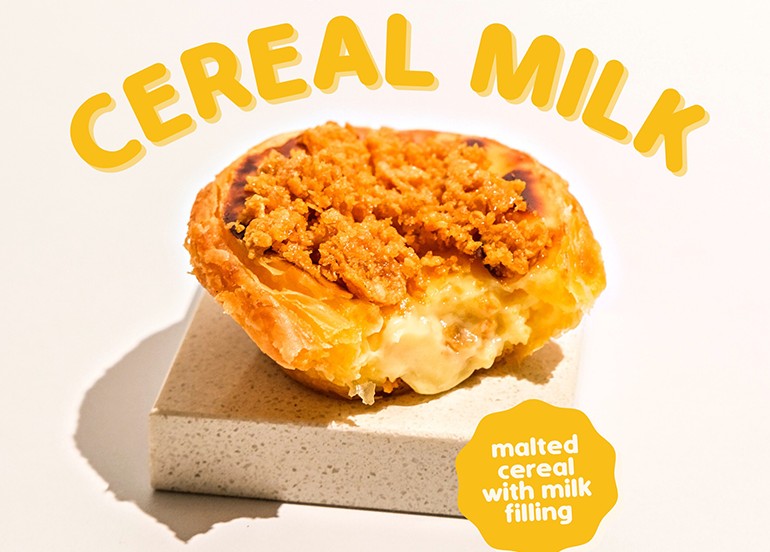 View their website
View their Facebook page
View their Instagram account
Odd Cafe, just going by their name is not your ordinary cafe. A step into their doors and you're immediately greeted by a fun and playful interior. Apart from their hip aesthetic, they're a go-to space for creatives and cafe aficionados alike. They serve 100% vegan snacks and drinks including their signature Cereal Killer.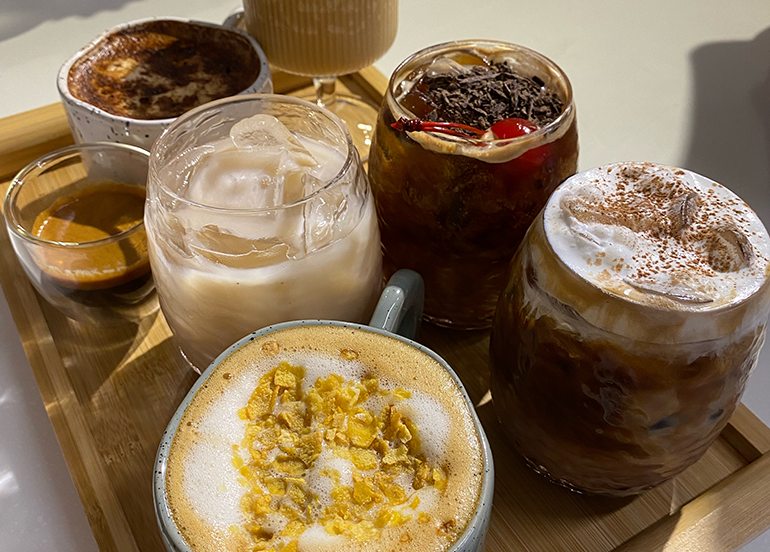 View their Facebook page
View their Instagram account
7/F Finman Centre Building 131 Tordesillas, cor Bautista, Salcedo Village
FRNK Milk Bar is the first authentic Japanese milk bar in Manila that features handcrafted beverages including their Frozen Cereal Miruku which is made out of homemade corn cereal, milk, syrup, and their homemade cornflake cookie.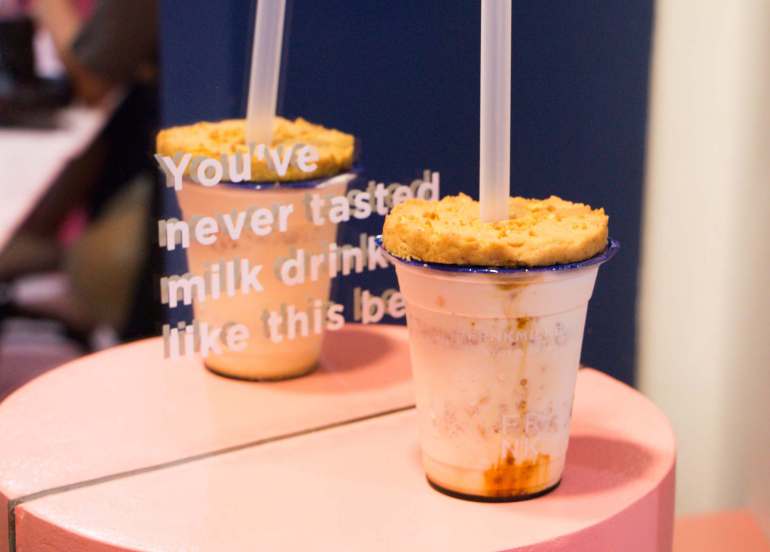 View menu
View their Facebook page
View their Instagram account
G/F Glorietta 3, Ayala Center, Makati
A pink and bright establishment that sits along the streets of Perea lies Deuces Coffee. Apart from its Instagrammable decor and aesthetic, they serve coffee of all kinds including their bestselling Pink Horchata and Cereal Milk Latte. For food, they also have Japanese fares ranging from makis to curries.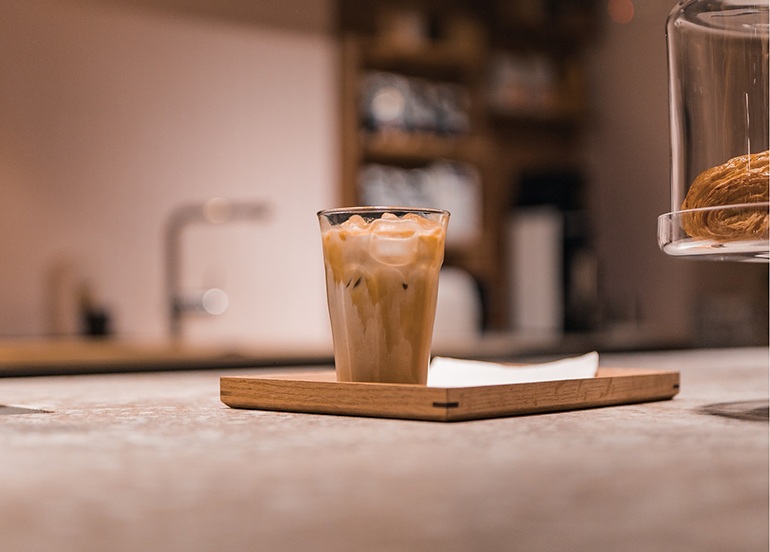 View their Facebook page
View their Instagram account
103 Perea St. corner Dela Rosa St., Makati
(0919) 077 0629
We know you loved using the Booky app for discovering the newest places in your city. Given these extraordinary times, we want to continue being helpful during these times so check out our updated food delivery guide, restaurants that just reopened, where to shop for groceries online, and more.