Don't know the difference between the whopper and the cheeseburger?
Serving up burgers fit for a king or a king-like feast, Burger King is one of the go-to fast food chains for an American dish Filipinos have fallen in love with.
Planning to have your fastfood order delivered? Check out: Your Guide to Food Delivery Available Now
With all their offers of a number of burgers from the iconic Whopper to the humble hamburger, it can be confusing to choose which one would satisfy your craving. Having trouble differentiating their burgers? Don't worry! Check out our guide on Burger King's menu which may just help you know the differences among their menu items!
Whopper
Whopper
Made with 100% flame-grilled beef topped with vegetables like lettuce, tomatoes and onions, drizzled with ketchup and mayonnaise, all in between two soft sesame buns, the Whopper is Burger King's iconic menu item that is the ultimate go-to for those who want a simple burger with veggies.
Variations: Whopper Jr., and Double Whopper Jr.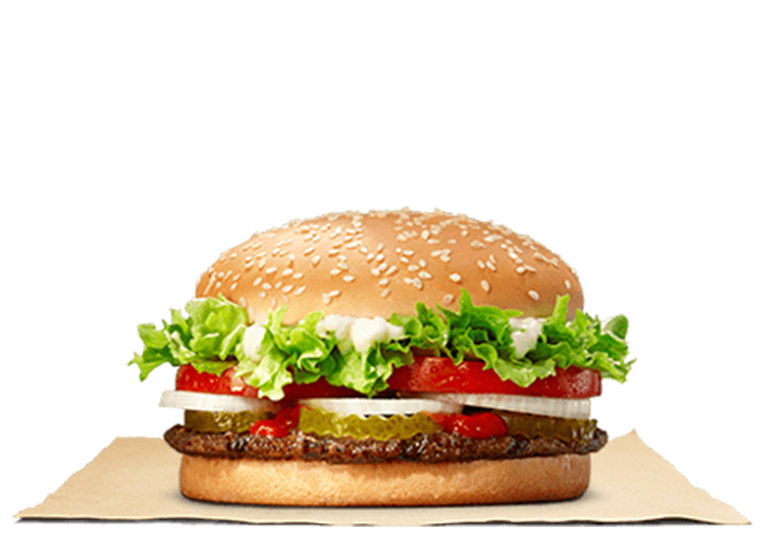 Fun fact: For those who want extra meat on their Whopper, Burger King also offers the Pepperoni Bacon Whopper and Pepperoni Bacon Whopper Jr.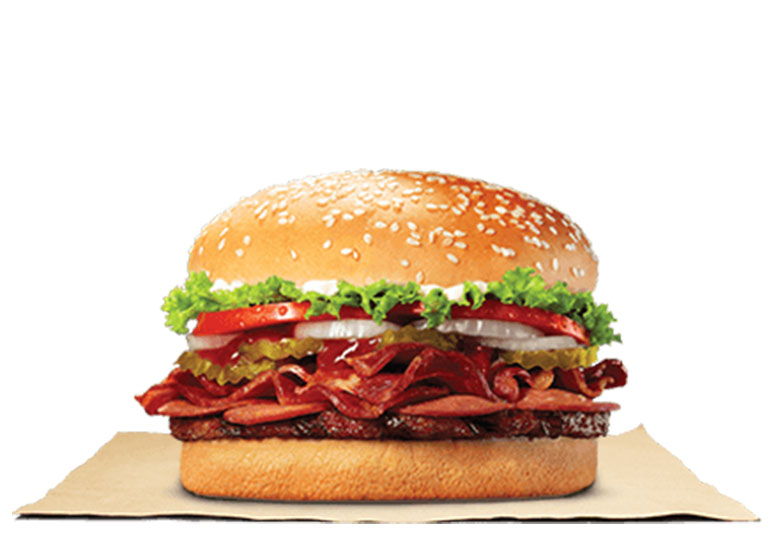 4-Cheese Whopper
If you can't get enough of cheese, then the 4-Cheese Whopper is for you. Consisting of their 100% flame-grilled beef patty and a mix of 4 cheeses – American cheese, Swiss cheese, Mozzarella cheese, and cheese sauce – the 4-Cheese Whopper isn't only iconic because of its cheesiness but because of the cheese pull you can create when the burger's hot and freshly cooked.
Variations: 4-Cheese Whopper Jr.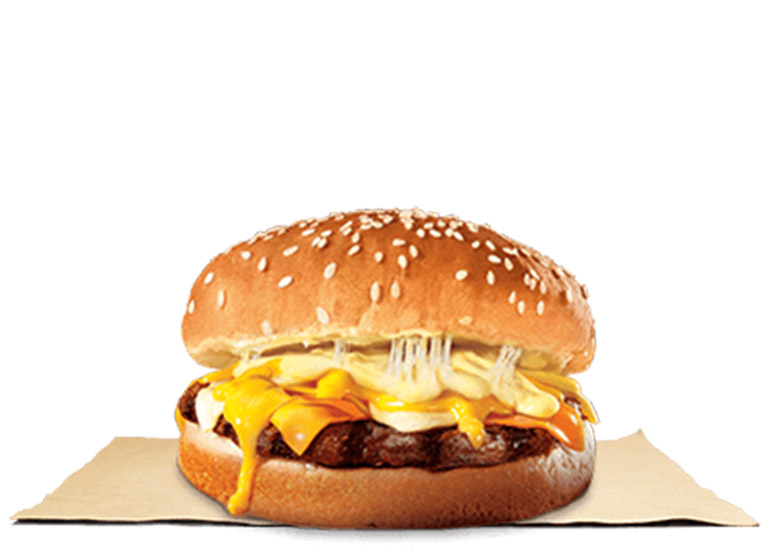 Fun fact: Think that bacon + cheese is the best combination, then upgrade your 4-Cheese Whopper and instead order a Bacon 4-Cheese Whopper (Jr.).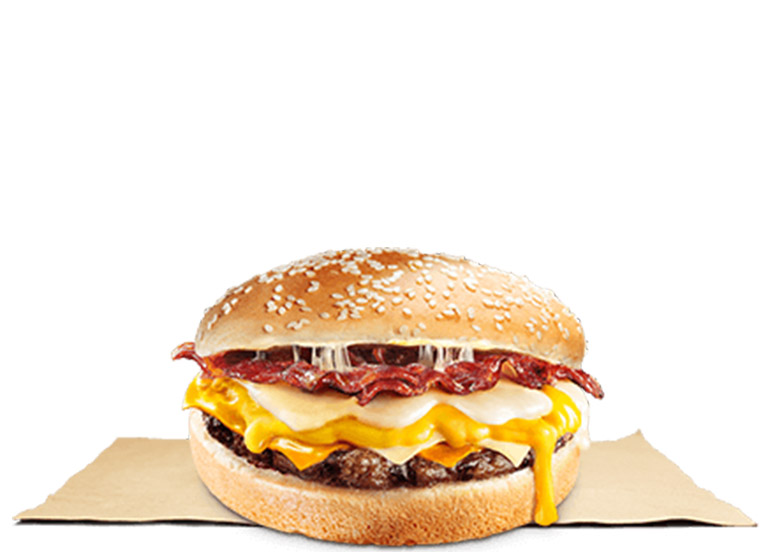 Burgers
Flame-Grilled Hamburger
Let's go back to the basics. Offering the most basic burgers, Burger King offers the Flame Grilled hamburger which is made with their signature flame-grilled beef patty drizzled with mustard and ketchup in between two toasted sesame seed buns.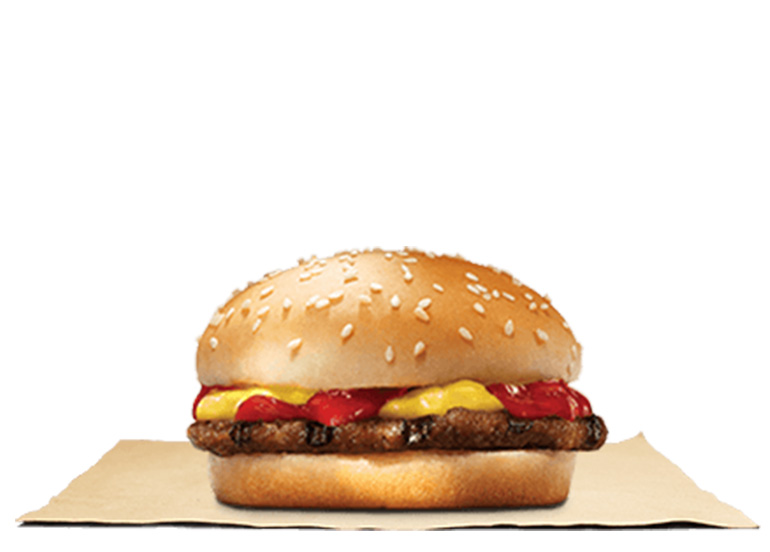 Don't fancy mustard and ketchup? Then order the Flame-Grilled BBQ Hamburger instead which replaces the mustard and ketchup with a savory BBQ sauce.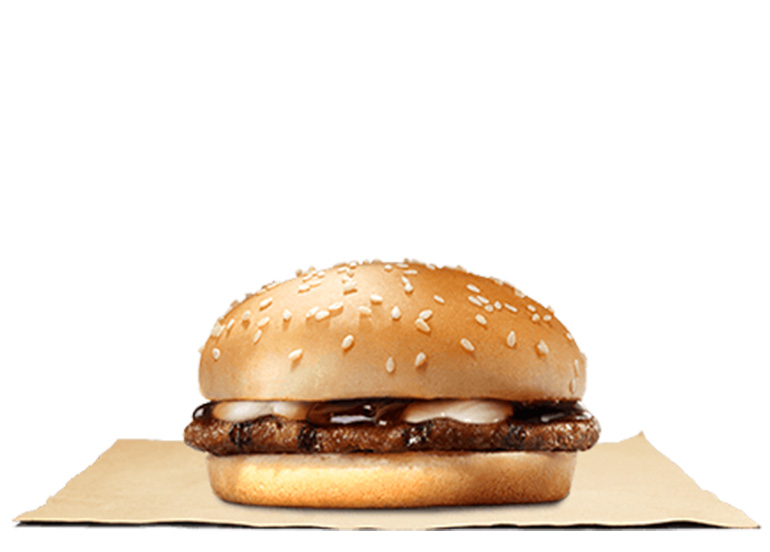 Flame-Grilled Cheeseburger
Like it simple but with cheese? Then why not order the Flame-Grilled Cheeseburger? It's a burger with Burger King's flame-grilled beef patty, topped with a layer of melted American cheese, and drizzled with yellow mustard and ketchup all sandwiched between two toasted sesame seed buns.
Variations: Flame-Grilled Double Cheeseburger, Flame-Grilled Triple Cheeseburger, Flame-Grilled Quadruple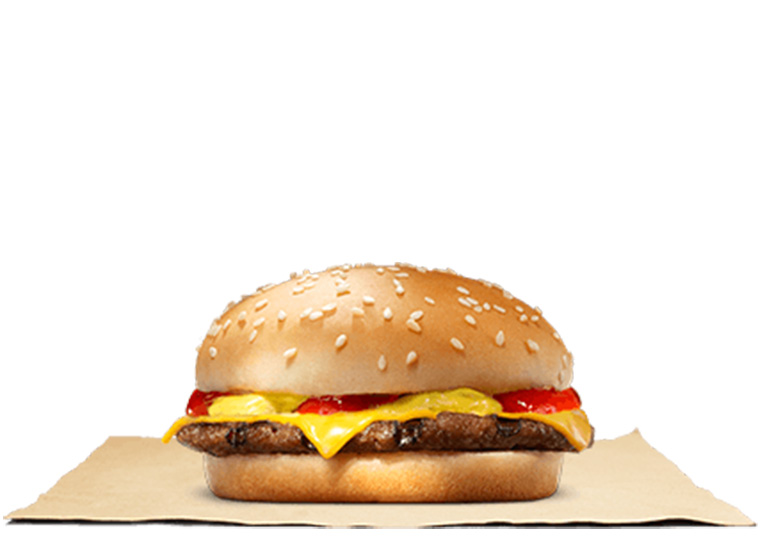 Insider tip: If you want to beef it up and switch it up, you can get BBQ Bacon Cheeseburger which adds bacon and replaces the mustard and ketchup with BBQ sauce. 
Quarter Pound King
If the Quarter Pound King was a boxer, it'd definitely be a contender in the heavyweight division. Compared to the other burgers, the Quarter Pound is made of 1/4 lb. of flamed grilled 100% beef, American cheese, onions, pickles, ketchup , and mustard in between to toasted sesame seed buns.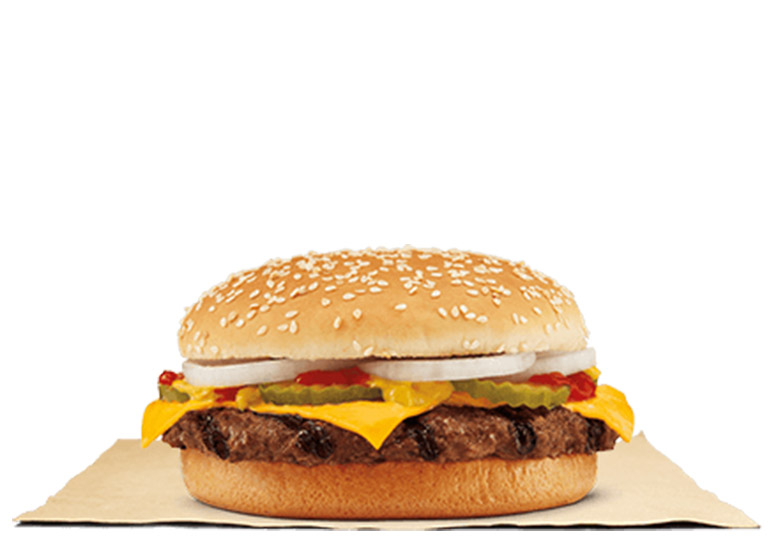 Single Bacon King
Bring home the bacon with Burger King's Single Bacon King which is a burger made with their 100% flame-grilled beef patty, topped with a hearty portion of thick-cut smoked bacon, American cheese, ketchup, and mayonnaise in between a soft sesame seed bun.
Variations: Single Bacon King Jr.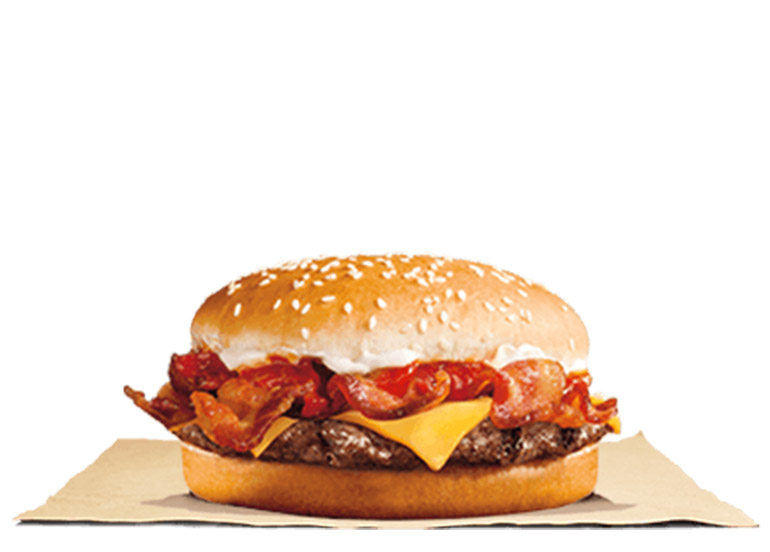 Insider tip: Add a smokey flavor by getting the Single BBQ Bacon King which uses barbecue sauce instead of ketchup. 
Mushroom Swiss King
Less bacon, more mushrooms? Order then the Mushroom Swiss King which is made with 1/2 lb. of flame-grilled 100% beef, American cheese, onions, pickles, ketchup, and mustard on toasted sesame seed buns.
Variations: Mushroom Swiss King Jr. and Double Mushroom Swiss King Jr.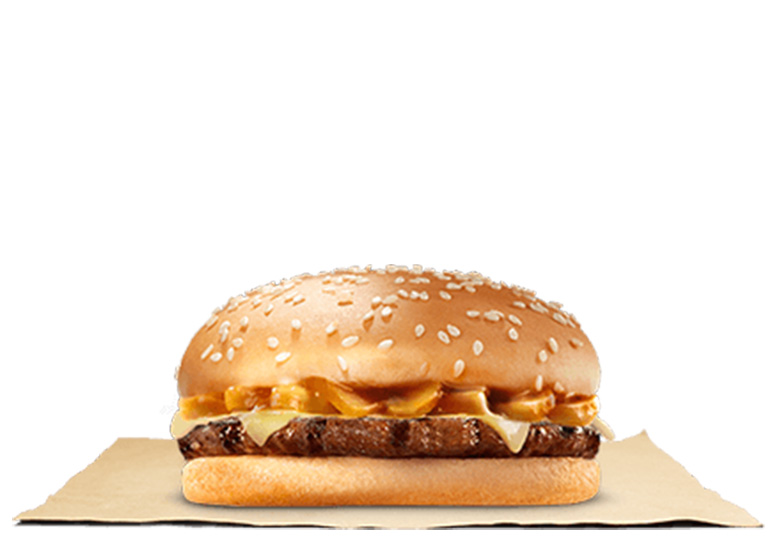 Chicken
Tender Crunchy Fried Chicken
Want a break from beef patties? Then order a Tender Crunchy Fried Chicken that comes with rice and gravy.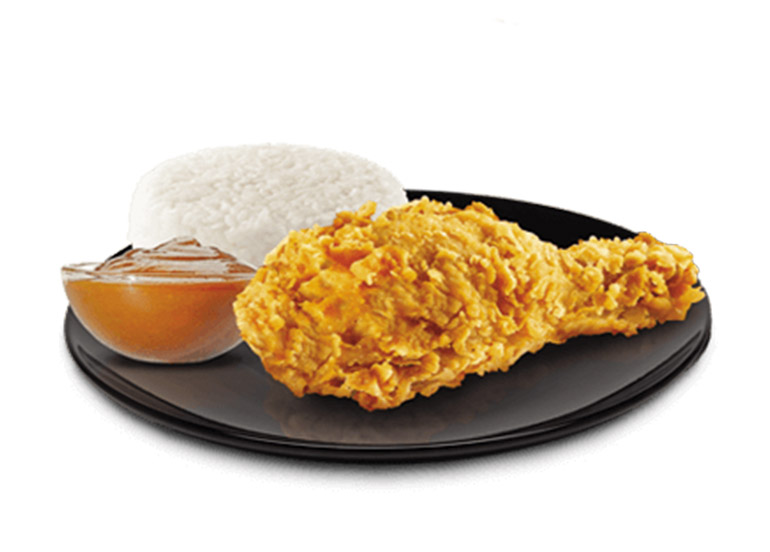 X-Tra Long Chicken
If you prefer your chicken boneless, then the X-Tra Long Chicken for you. Instead of gravy, Burger King's X-Tra Long Chicken comes with their signature BBQ sauce.
Variation: X-Tra Long Chicken Jr.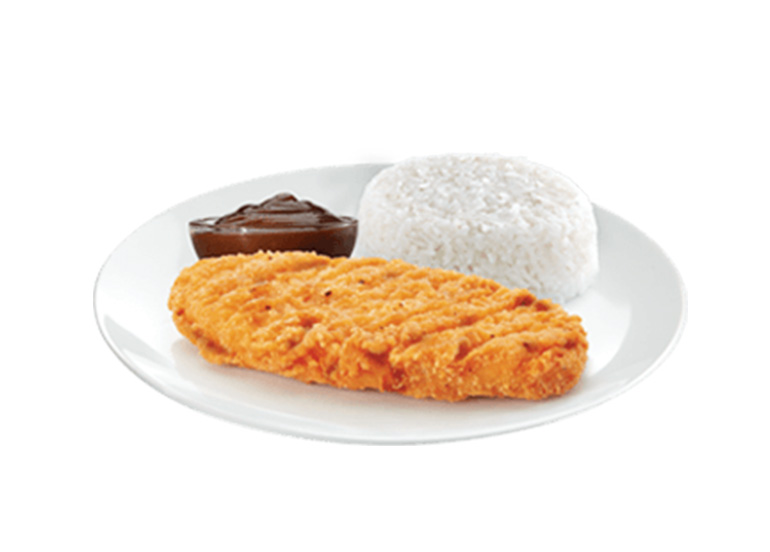 Chicken Nuggets
Available with rice, fries, or in between buns, Burger King's Chicken Nuggets is a crunchy finger food that kids and kids at heart would love.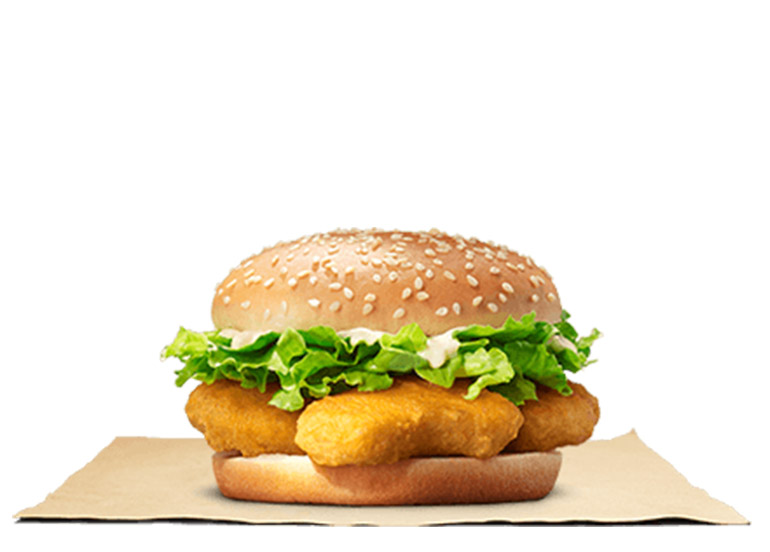 Sidekicks
Thick-Cut Fries
A classic side dish to burgers, Burger King's version of fries – Thick-Cut Fries – is thicc, crunchy on the outside, fluffy on the inside, and no doubt goes great with their whoppers.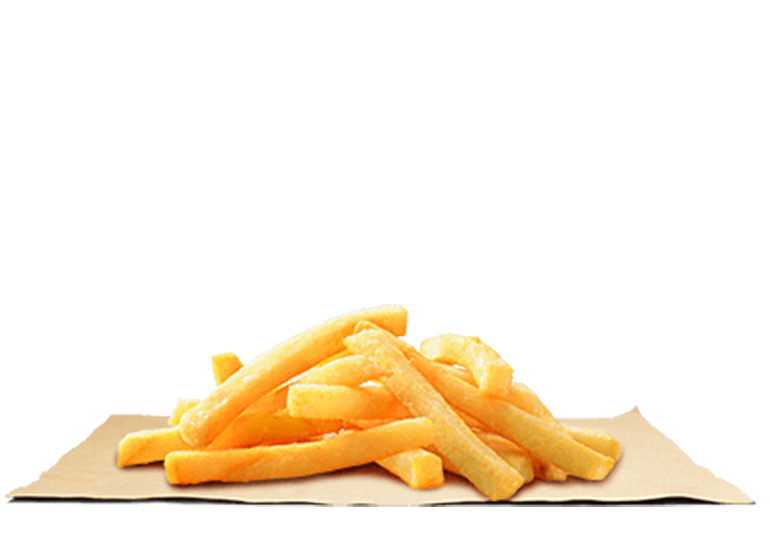 Onion Rings
Burger King's onion rings can arguably be the best sidekick they've ever offered – yes, even better than their thick-cut fries. They're savory, crunchy, and delicious already on its own.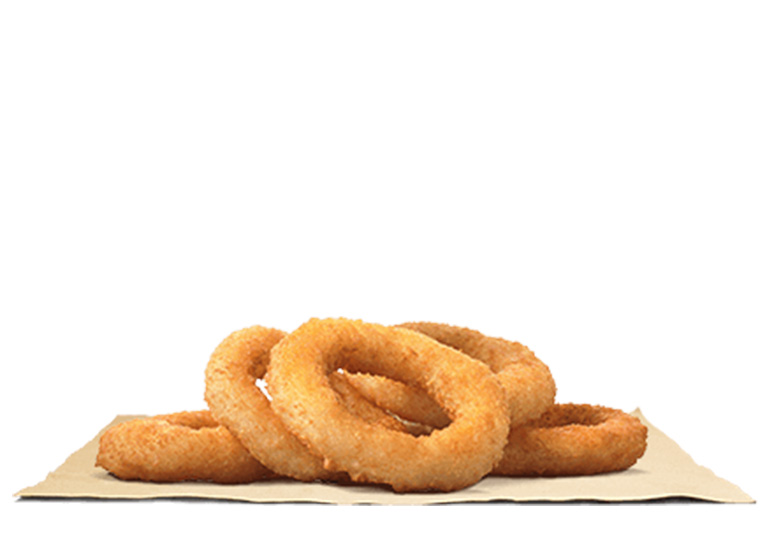 Sundaes
Albeit not a popular item on their menu, Burger King's chocolate and caramel sundaes are a simple dessert you can enjoy to end your burger meal on a sweet note.
Variations: Cookie Avalanche Chocolate Sundae and Cookie Avalanche Caramel Sundae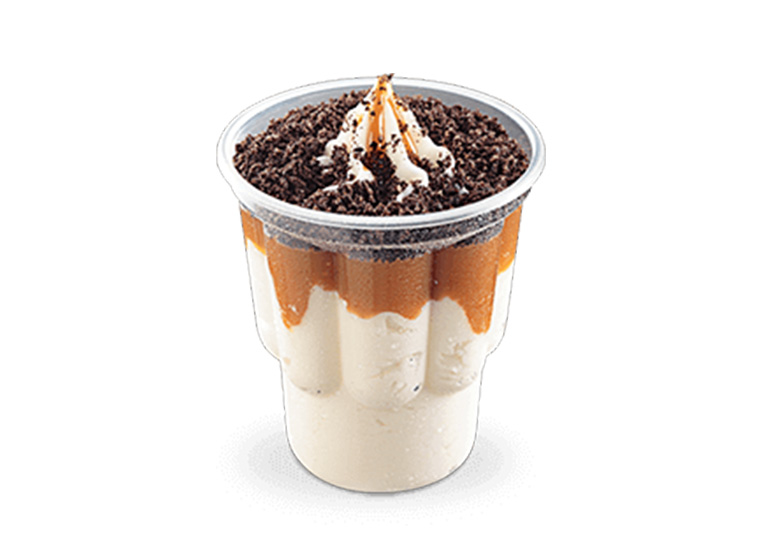 Quick Delivery Tip!
For delivery orders, you may do the following:
Call their hotline (#2-22-22)
Message them on their Facebook page
Order on their website
Book via GrabFood, Foodpanda, and Lalafood
For more information, you may check their menu, branches, website, and social media platforms.
View menu
View their website
View their Facebook page
View their Instagram account
View their branches
We know you loved using the Booky app for discovering the newest places in your city. Given these extraordinary times, we want to continue being helpful so check out our updated food delivery guide, where to shop for groceries online, and more.