Their Bon-chicken is only the beginning.
With the K-wave taking over the Philippines, one cannot help but crave for some Korean classics like Kstyle-chicken and chapchae. If you've got these cravings, here's a restaurant that serves up a delicious variety Korean dishes: BonChon.
Want to know what dishes you can order that can fill your stomach but not empty your wallet? Check out our list of must-try dishes from the BonChon menu.
BonChon Chicken
The dish that gave Bonchon it's fame, the Bonchon Chicken stands out from the others in the metro because of its crispy skin and flavorful glaze which are available in four flavors: soy garlic, spicy, honey citrus, and crunchy garlic flavor.
Chicken Boxed Meals
Complete with iced tea and rice, Bonchon has more than three chicken meals you can choose from: Chicken Boxed Meal, Flavored Wings Boxed Meal, and Crispy Mandu Boxed Meal.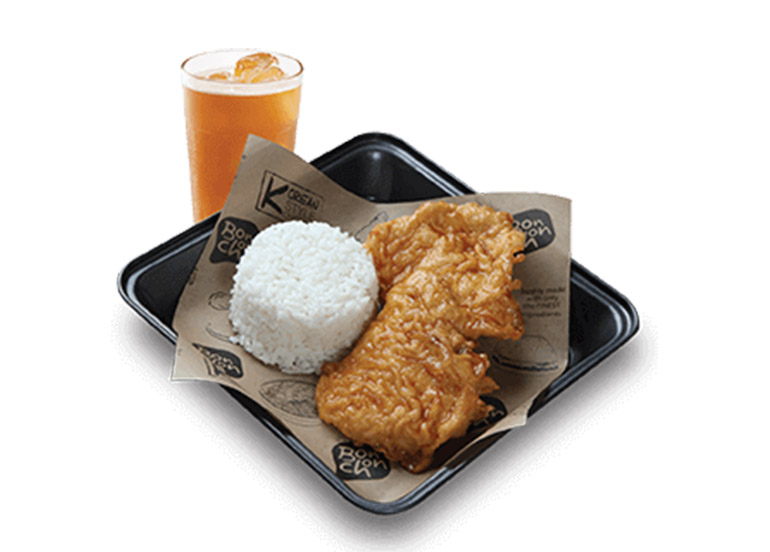 But wait! Is one chicken boxed meal not enough? Or do you and significant other want to try another bonchon meal other than their chicken boxed meal? For only ₱345 ₱362, get a Two Meal for 2 only with Booky.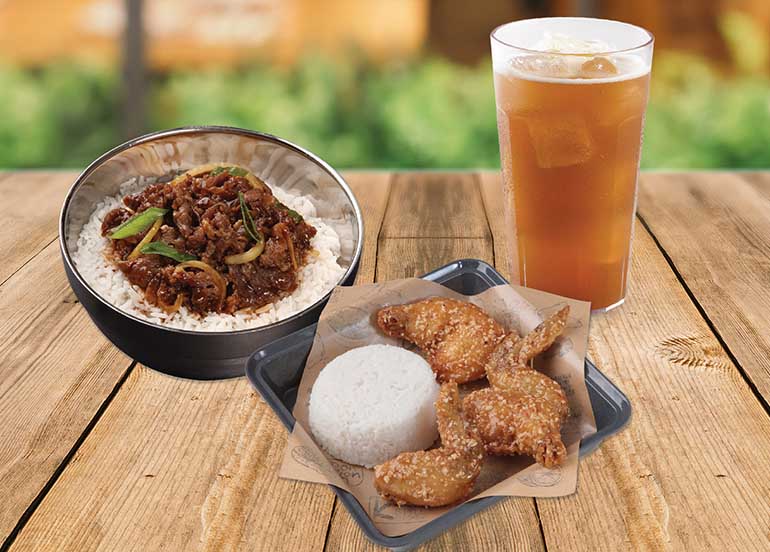 Complete with one (1) order of 2 pc. Honey Almond Butter Wings with Rice, one (1) order of Beef Bulgogi, and one (1) iced tea, the two meal for two will definitely satisfy those who love their rice meals!
Chicken Poppers
If chicken fries aren't enough to satisfy your craving for BonChon's deep-fried glazed goodness, then add chicken poppers to your order. They are deep-fried chicken nuggets glazed in the iconic sauce of your choice.
Fun fact: You may also order this with a side of fries for another variation of the chick'n chips.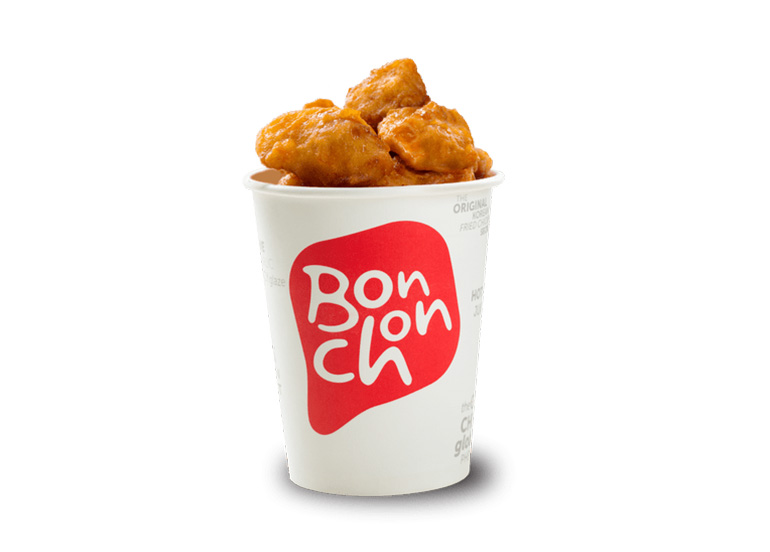 BonChon Seafood
Seafood-lovers and pescetarians don't have miss out on the crispy skin and glazes of Bonchon's Chicken because BonChon also offers seafood on their menu which are prepared, cooked, and glazed the same way as their chicken.
Fun fact: They also offer to glaze the seafood in the either soy garlic, spicy, honey citrus, or crunchy garlic flavor. 
Crispy (Seafood) Boxed Meal
Available in three kinds: shrimp, fish, and crispy squid, the Crispy (seafood) Boxed Meals by BonChon is a true treat for those who are looking for a "healthier" alternative to BonChon's fried chicken.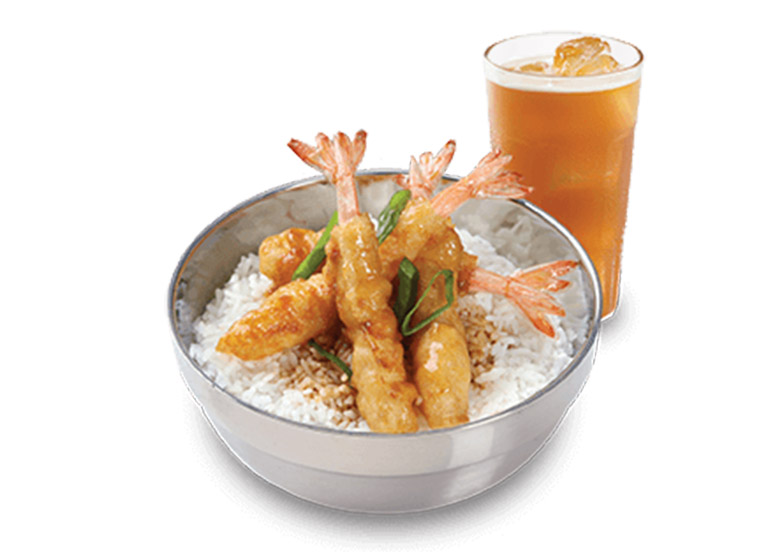 Fun fact: They have a fish and chips boxed meal for fish and chips lover.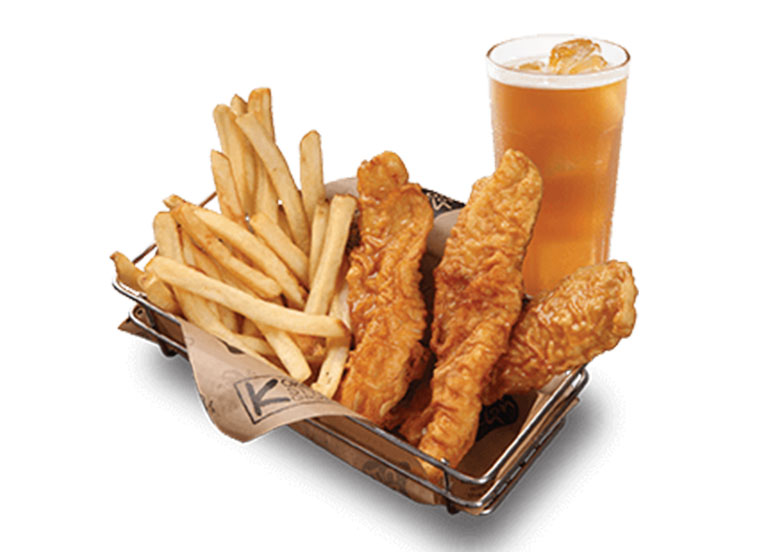 BonChon Beef
Did you know that BonChon also serves beef on their menu? Well, now that you do, we suggest that you give BonChon's beef dishes a shot especially if you need something new to try on the BonChon menu.
Beef Bulgogi
Made of savory and sweet beef cooked with onions placed on top of a bowl of rice, Bonchon's Beef Bulgogi is a take on a Korean classic that's both flavorful and affordable.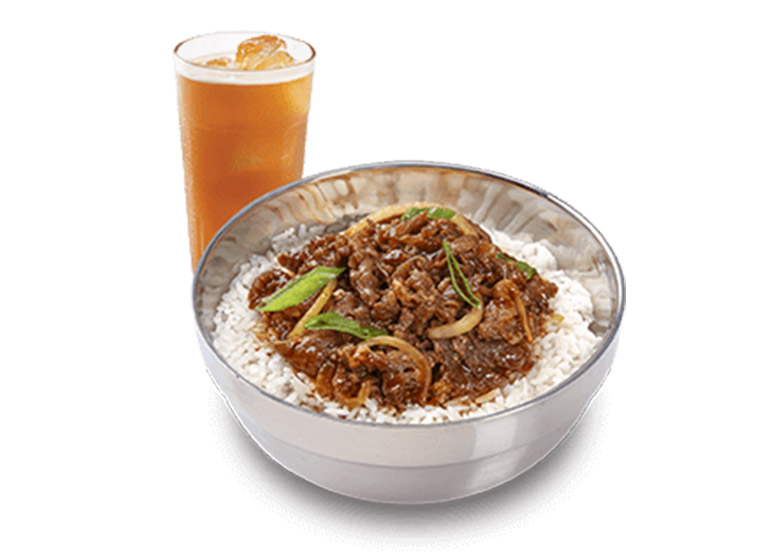 Korean Beef Stew
Looking for a dish with soup? Then order the Korean Beef stew meal that has chunks of beef, potatoes, and carrots in a bowl of either savory or spicy soup.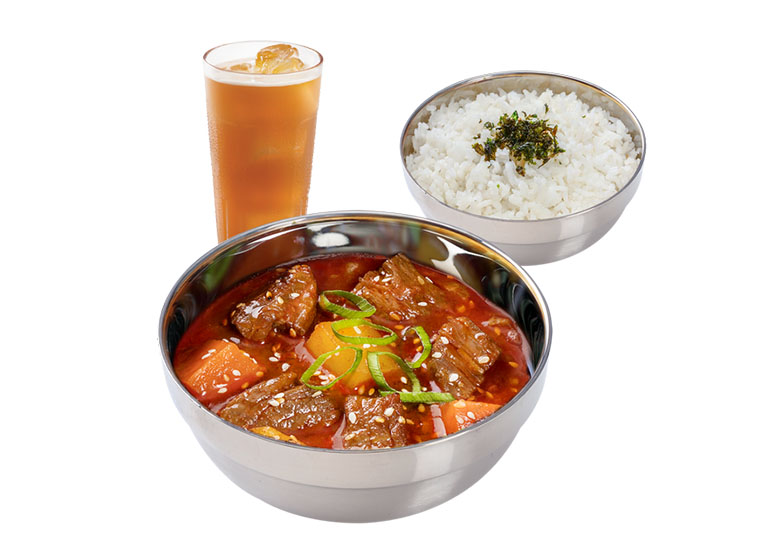 Bibimbowl
Available in 3 flavors: original, fiery spice, and creamy curry, BonChon's Bibimbowl comes with the viand of your choice, julienned carrots, julienned scrambled eggs, leafy greens, a bowl of rice, all on top of a bowl of rice or noodles.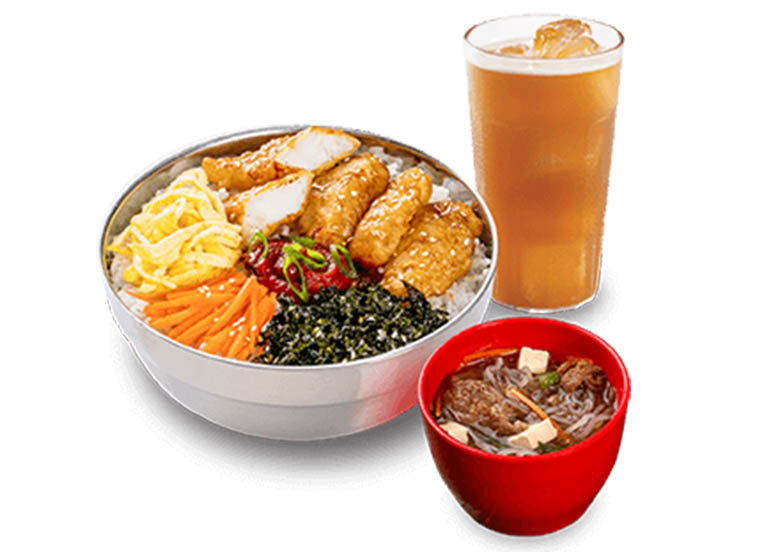 Sides
For a light snack or a delicious addition to your meal, look no further than BonChon's delectable side dishes.
Chapchae
Another Korean cuisine classic, BonChon's take on the chapchae definitely delivers that beautiful mix of sweet, savory, and filling, It's a noodle dish that's a must-try when ordering from BonChon aside from their chicken.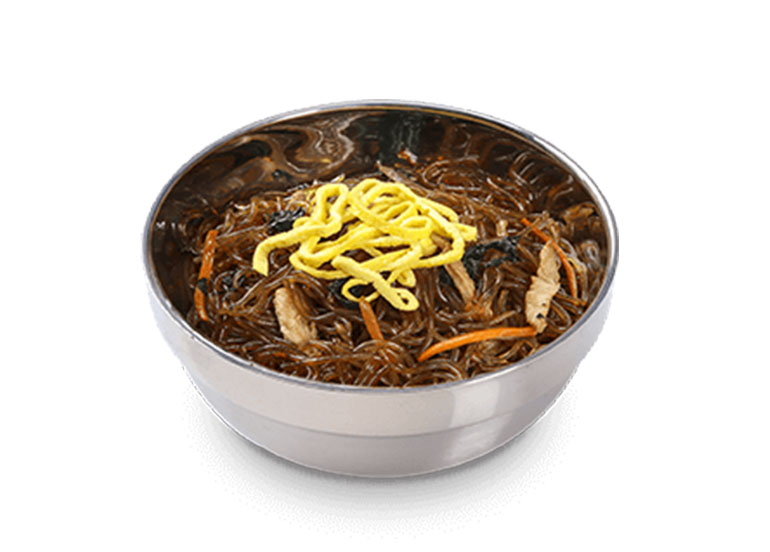 Crispy Mandu
An underrated side dish of BonChon, the mandu is crispy, crunchy, and flavorful enough to pair with another of BonChon's side dishes or to be an additional dish to your meal.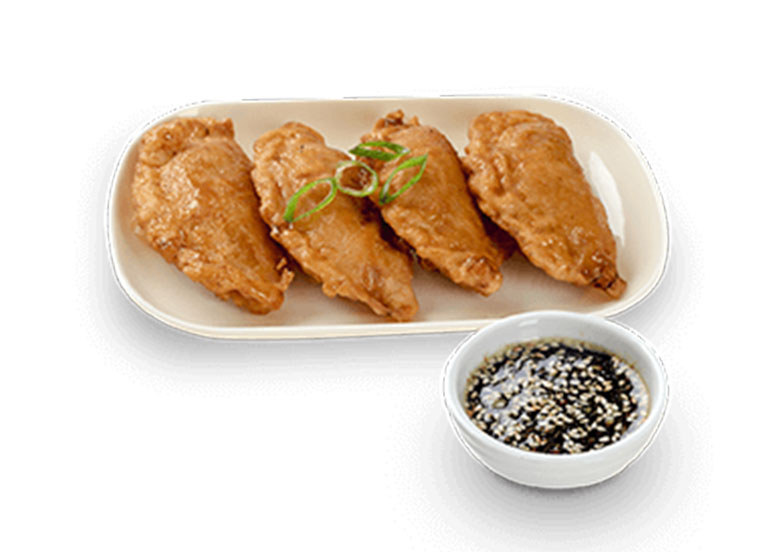 Fun fact: Aside from the ones mentioned, they also have other side dishes such as , Korean fried rice, bulgogi noodle soup, and kimchi coleslaw, 
Dessert
Bingsu
Bingsu from BonChon is one of the best to order especially if you haven't had bingsu before because it's simple, sweet, and comes in familiar, well-loved flavors. The flavors you can choose from are: ube macapuno, chocolate brownie, and mango cheesecake.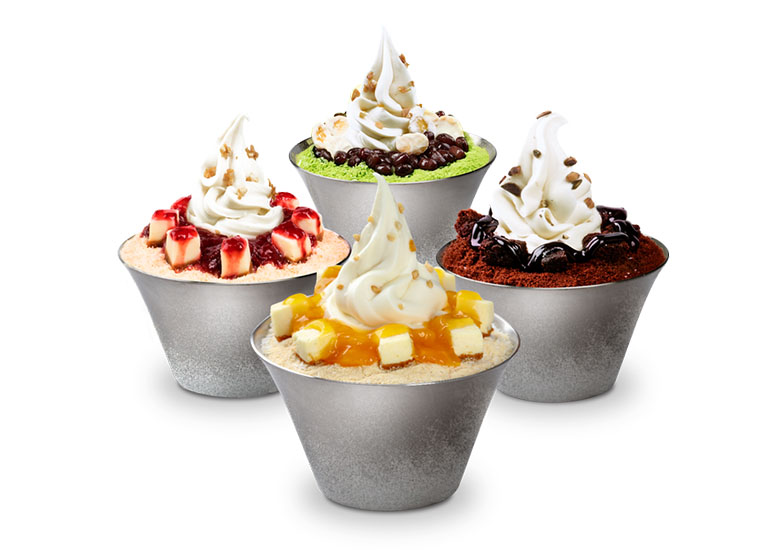 Team BonChon
For BonChon Chicken fanatics
If you and your family/barkada can't get enough of Bonchon's chicken, instead of ordering ala carte, why not order a Team Bonchon Chicken or to-share version of their meals which includes: a team bonchon box, fries, chapchae, rice, and iced tea.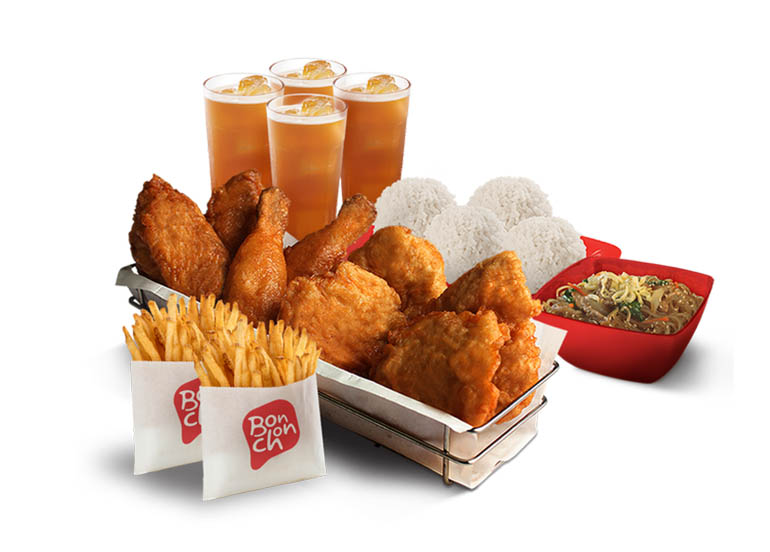 Insider tip: If you just want their chicken, you may order the team bonchon box instead.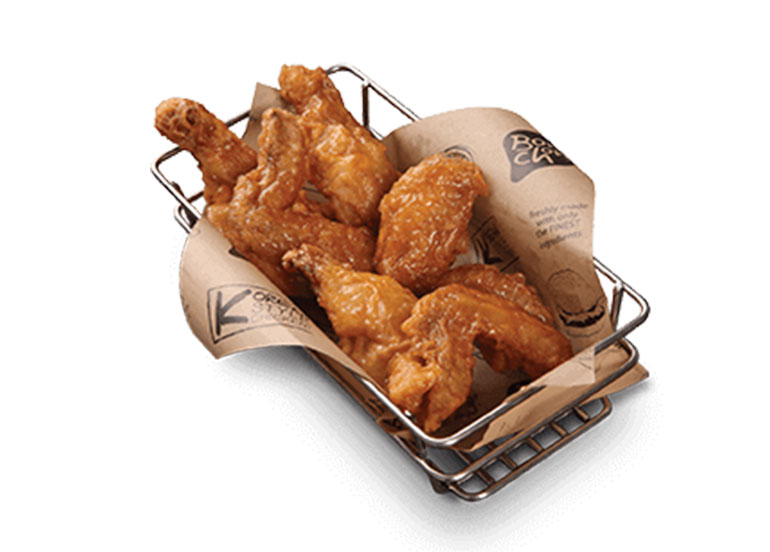 For Seafood Lovers
Seafood > Chicken for you? Then order their Team Bonchon Seafood which is a to-share version of their seafood meals. This set includes: a seafood platter, chapchae, rice, fries, and iced tea.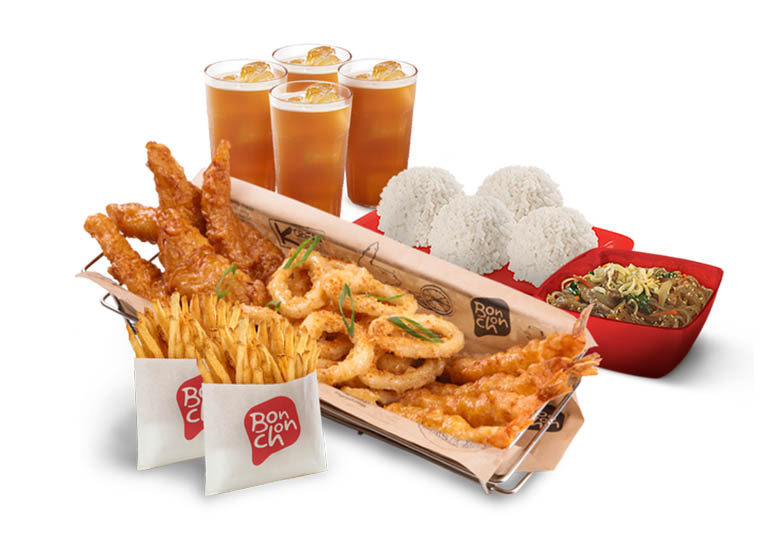 Insider tip: If you're not into their side dishes, then it's best taht you avail of their seafood platter instead.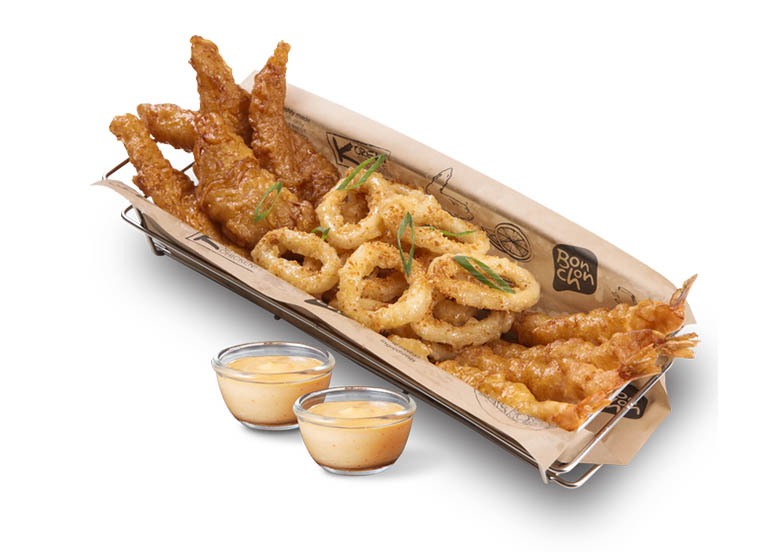 Quick Delivery Tip:
For delivery orders, you may order online via bonchonstore.bonchon.com.ph or call their hotline (8633-1818).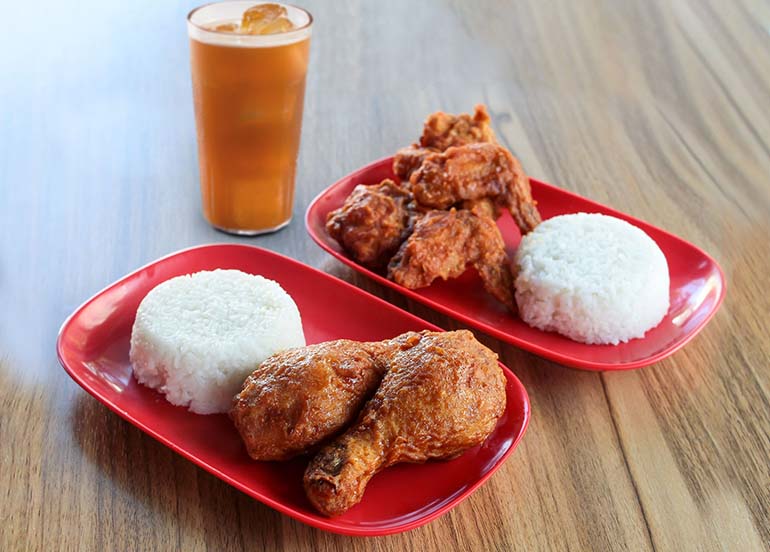 For more information, you may check out their menu, branches, website, and social media accounts.
View menu
View their website
View their Facebook page
View their Instagram account
View their branches
We know you loved using the Booky app for discovering the newest places in your city. Given these extraordinary times, we want to continue being helpful so check out our updated food delivery guide, where to shop for groceries online, and more.