It's beginning to TASTE a lot like Christmas!
It's officially Ber months! That means our streets will be aglow with parols and Christmas lights, radio stations will be playing Jose Mari Chan on loop, and cold mornings can be warmed by freshly-baked Bibingka!
Look at: Where to Get the Best Ice Cream Cakes in the Metro
We sure love our Pinoy Pasko traditions, especially those that involve food. But this time around, why not try a modern twist to the classic Bibingka—aka, the Bibingka Cheesecake! The treat combines the best of both worlds—it's creamy, fluffy, with a blend of smoky, sweet, and savory flavors!
Also Read: Where to Get Sweet and Savory Loaves of Bread in the Metro
If you can't wait until Christmas to get a taste of this one-of-a-kind cake, follow your cravings to these shops and restaurants that offer the most mouthwatering Bibingka Cheesecakes!
First on our list is Ted's Kitchen best-selling, award-winning Santa Cruz Bibingka Cheesecake! They're located in Laguna, so if you're ever going on a road trip to their area, best check out their mouthwatering line of pastries and cakes!
To order: Send them a message.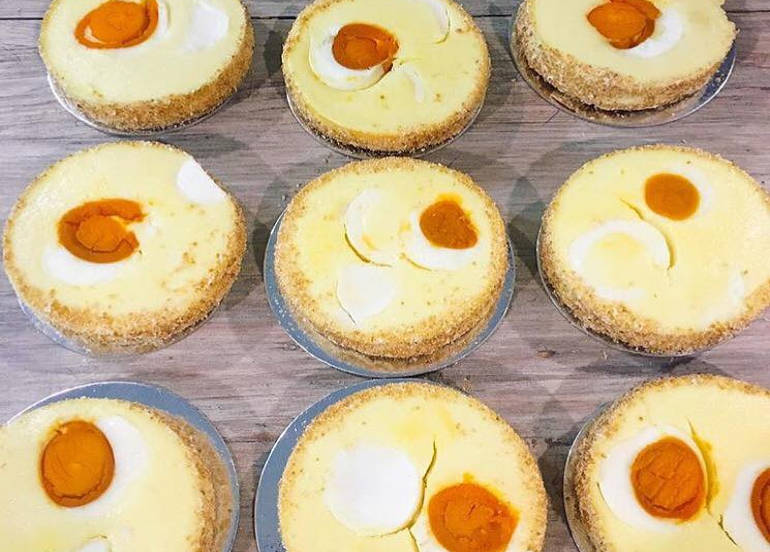 View their Facebook
View their Instagram
KM 83 National Highway Brgy Duhat 4009 Santa Cruz
(049) 501 6858
Season's greetings from Sugar Mommah's Bibingkasque Cheesecake! Each bite is perfectly creamy and addictively smooth, balanced by the flavors of that salted egg on top. Why wait for December? Get this cake now!
To order: Send them a message.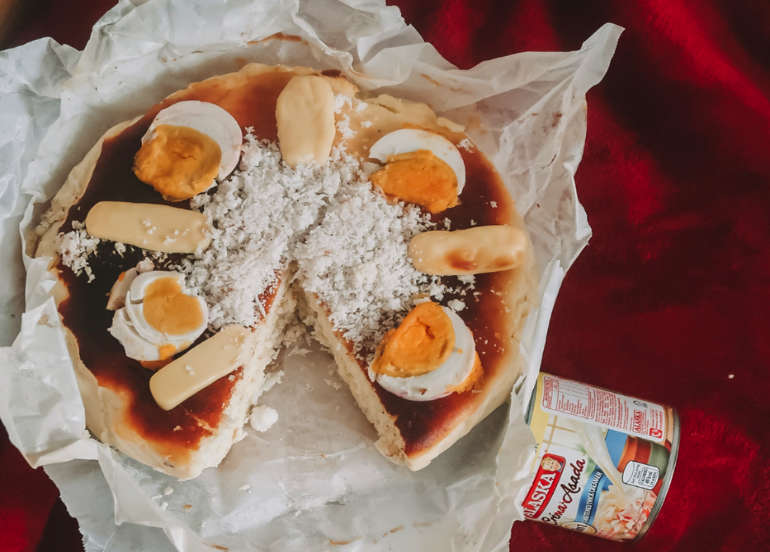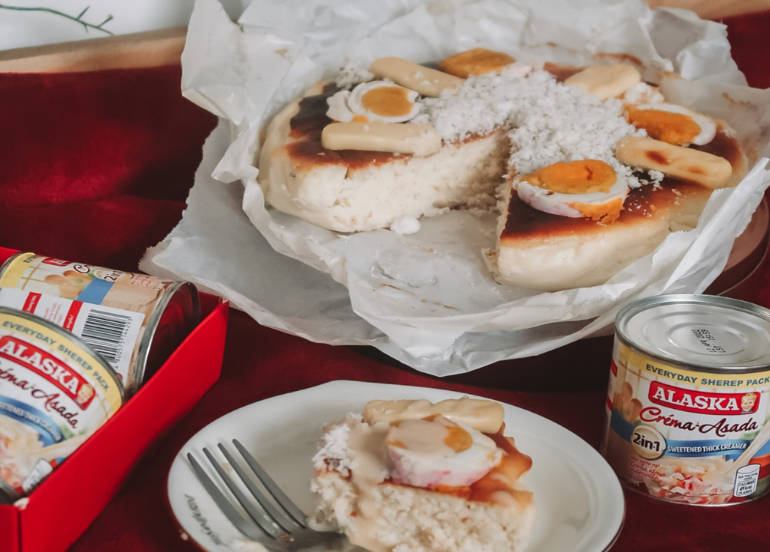 Deli by Chele is your guy when it comes to premium meats, artisinial breads, and assorted types of cheese, but they're also a top contender when it comes to baking one of the most delicious CHIKA- Cheesecake Bibingka out there!
To order: Go to this website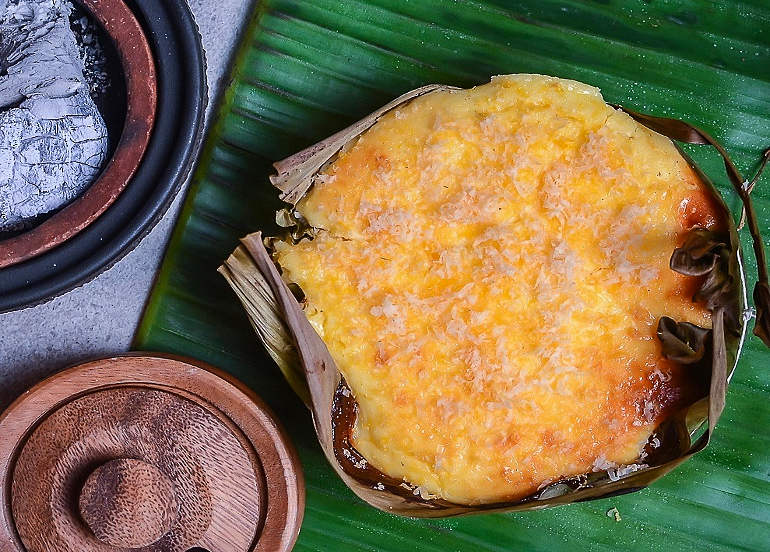 Cali's rustic, crustless, burnt cheesecake is one to win your heart, especially since it's abundantly showered with cheddar cheese and slices of golden, buttered salted eggs. Each slice cuts smoothly thanks to high-quality cream cheese and rich coconut cream! You're gonna want more than one serving!
To order: Send them a DM to order.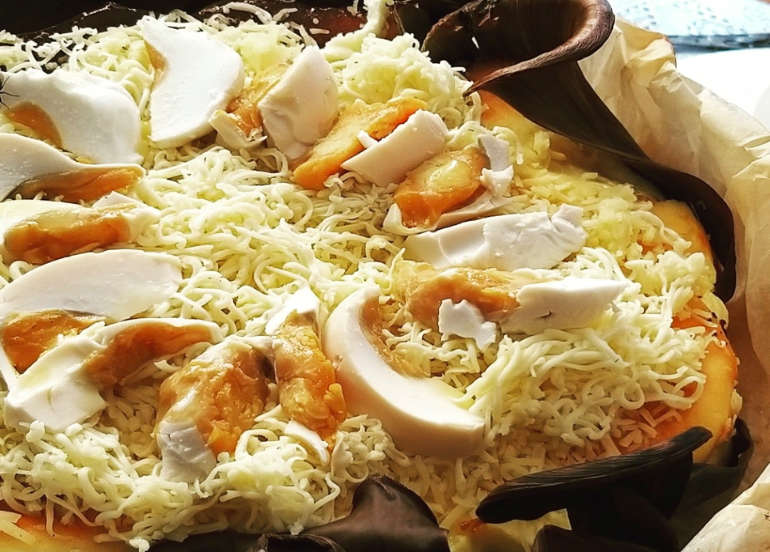 We're drooling at the sight of the melted cheese and slices of salted egg on this Bibingka Cheesecake! But that's not all that Bakes by Hazelnut can create. They also offer Strawberry shortcakes, Ube Macapuno Cake, and Hazelnut Chocolate Cake!
To order: Fill out this order form at least 2 days in advance.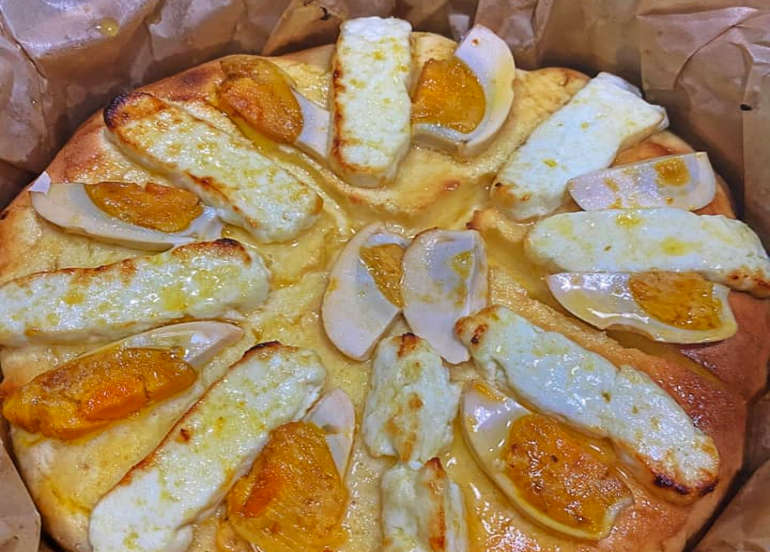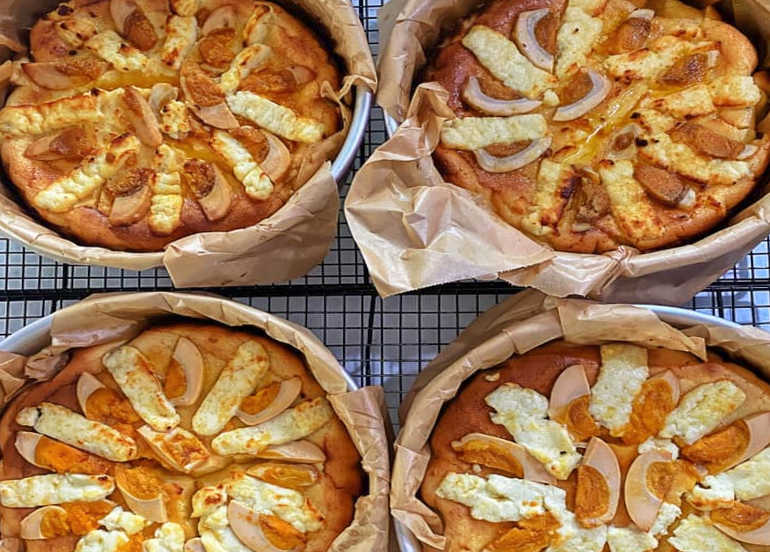 View menu
View their Facebook
View their Instagram
Marcos Hi-way, Antipolo City
0918 924 4181
Obsession is indeed the right word to describe this Bibingka Cheesecake! It has a special almond crust, a silky cream cheese filling, and toppings of cheddar cheese and salted egg. This cake should definitely be present at the Christmas table!
To order: Send them a message.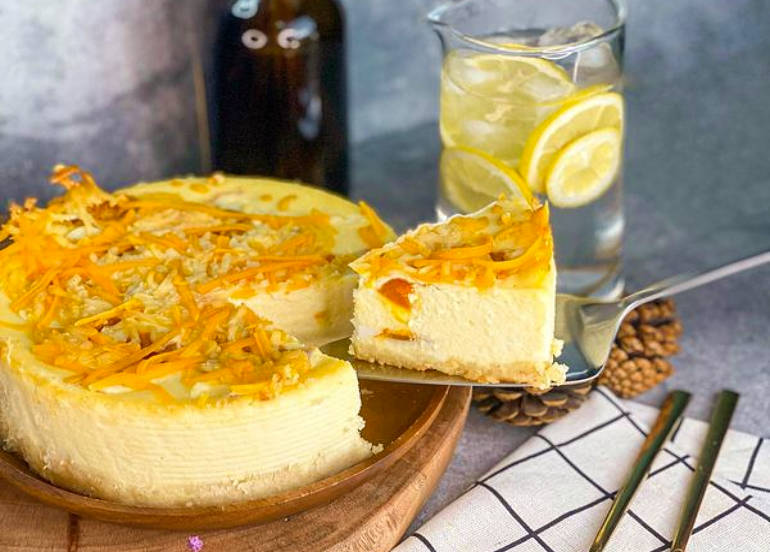 View menu
View their Facebook
View their Instagram
Makati City
0906 185 9429
This Bibingka Cheesecake by Dulcet Delights is made for sharing, but one taste and you might want to keep it to yourself! It's made with cream cheese, kesong puti, and coconut cream, with a "latik filling" for its base. On top is more kesong puti with salted duck egg, all caramelized for that smoky taste!
To order: Send them a DM to order. They accept orders for Bibingka Cheesecake from Thursdays to Sundays.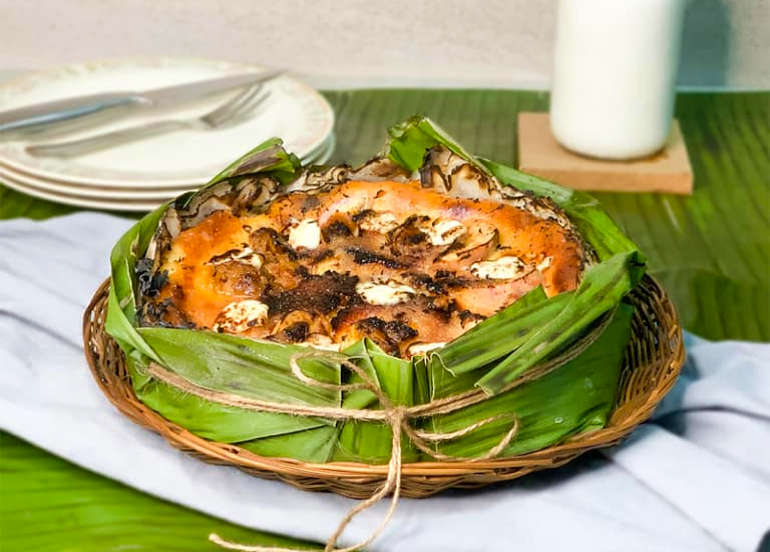 View menu
View their Facebook
View their Instagram
Manila City
(0995) 458-0852
This Bibingka Cheesecake by Wildflour is filed under "pictures you can taste"! You've got shreds of cheese, generous slices of salted egg, and caramelized edges that gives smokey notes to balance that creamy texture. It may be a little early for Christmas, but who cares? You know you want a taste ASAP.
To order: Visit their website to pre-order.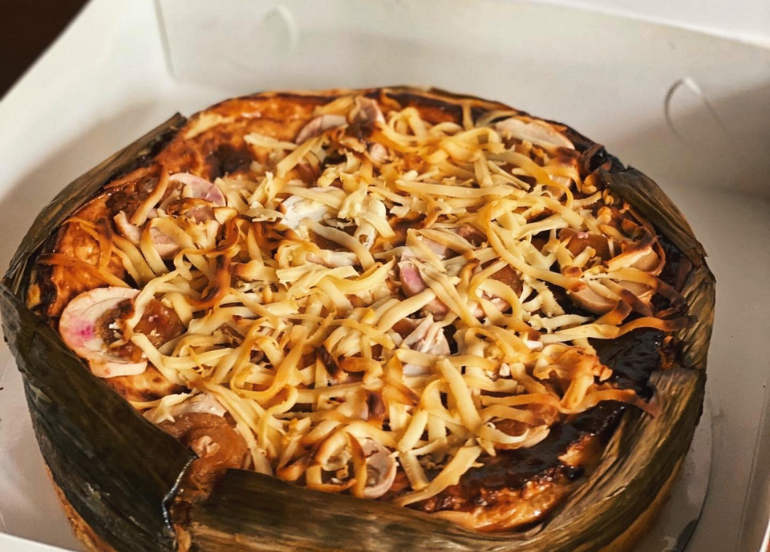 View menu
View branches
View website
View their Facebook
View their Instagram
We know you loved using the Booky app for discovering the newest places in your city. Given these extraordinary times, we want to continue being helpful so check out our updated food delivery guide, where to shop for groceries online, and more.
Cover photo from Obsessions Facebook