"It's a new kind of Christmas but the season's light still shines on us all."
Last updated: December 9, 2020 11:17 a.m.
A yearly tradition among hip and trendy Manileños and Manileñas, the Ayala Lights and Sound Show has always been a marvel to watch. The short production fills both the visual and auditory senses with joy during the holiday season, incorporating the tempo of the Christmas lights to all the songs and jingles playing in the background.
Ayala Land and Make It Makati's Lights and Sound Show has been around since 2009, enticing people of all walks of life to come and watch the magic at the Ayala Triangle Gardens in Makati City. This year, however, the show will be held online to practice social distancing and ensure safety due to the COVID-19 pandemic.
Also Read: Your Guide to Food Delivery in Makati Available Now
Netizens can now watch from the safety of their own homes as the Festival of Lights 2020: Lights and Sound Show show goes virtual on Facebook and YouTube!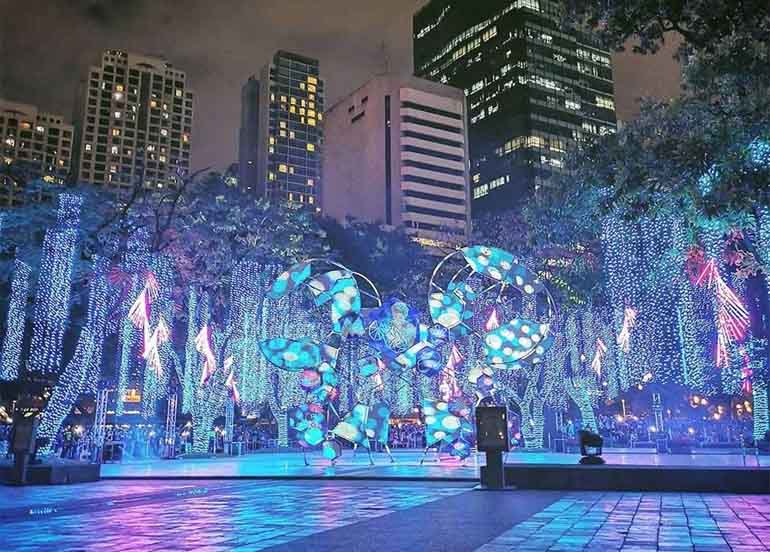 It opens with a short, inspirational reminder to everyone about the new normal we were having.
"It's a new kind of Christmas but the season's light still shines on us all."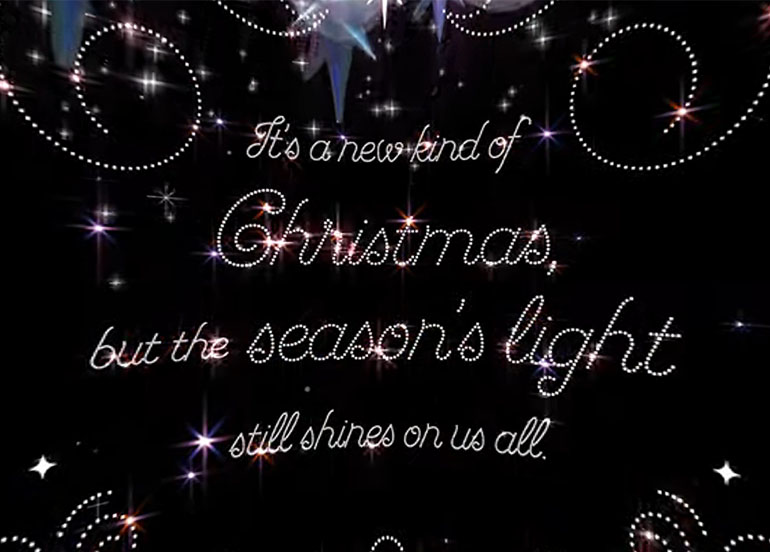 The video will then transition into an empty Ayala Triangle Gardens, decorated with colorful Christmas lights and parol, with fireworks exploding in the night sky.
This time, holograms of angels, bells, elves, and even Santa Claus were added to the show.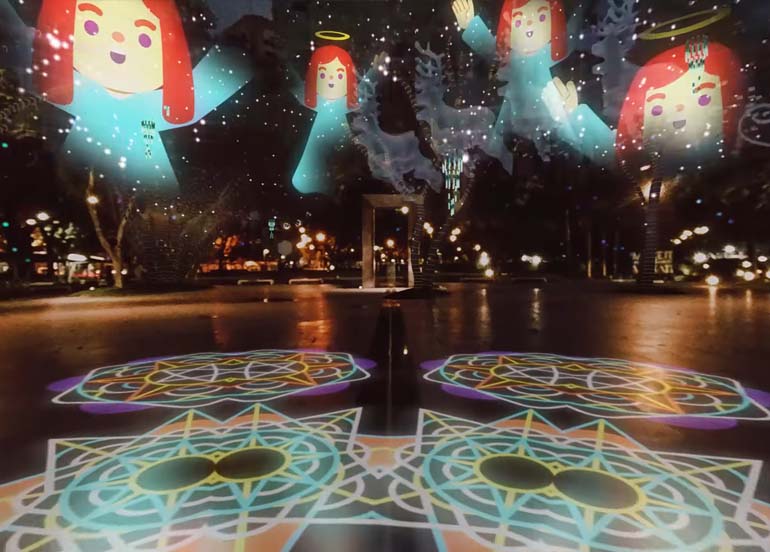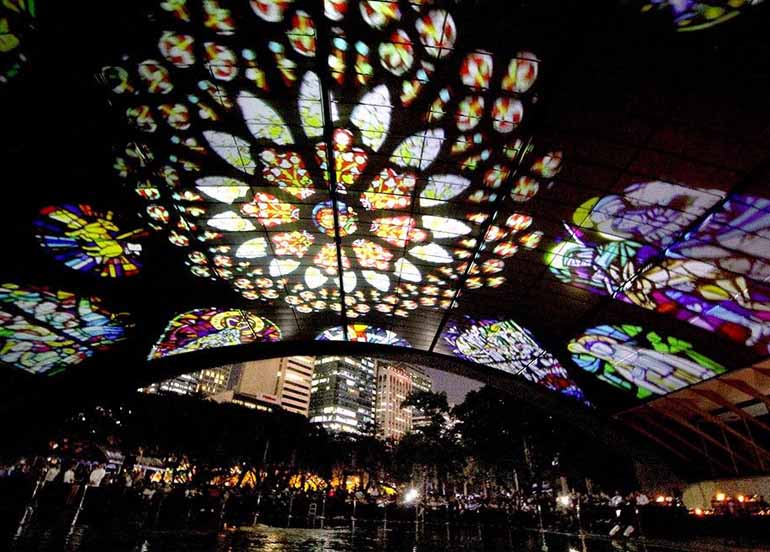 Viewers will be serenaded by familiar Christmas songs like Gloria in Excelsis Deo, O Holy Night, and Jingle Bells, sung by rising star Reese Lansangan.
"For all the people who will listen to the music and enjoy the show, I hope they are taken to a magical journey of emotions," said Lansangan.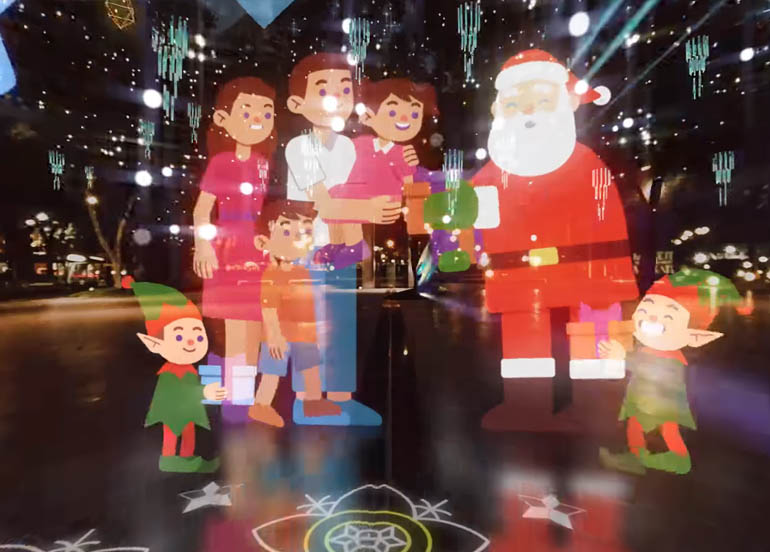 The whole Festival of Lights 2020: Lights and Sound Show Virtual Edition show lasts for only two minutes and can be viewed on Facebook or YouTube in 360 action. Plus points if you own a VR headset so you can really immerse yourself in Ayala Land and Make It Makati's wonderful Yuletide presentation.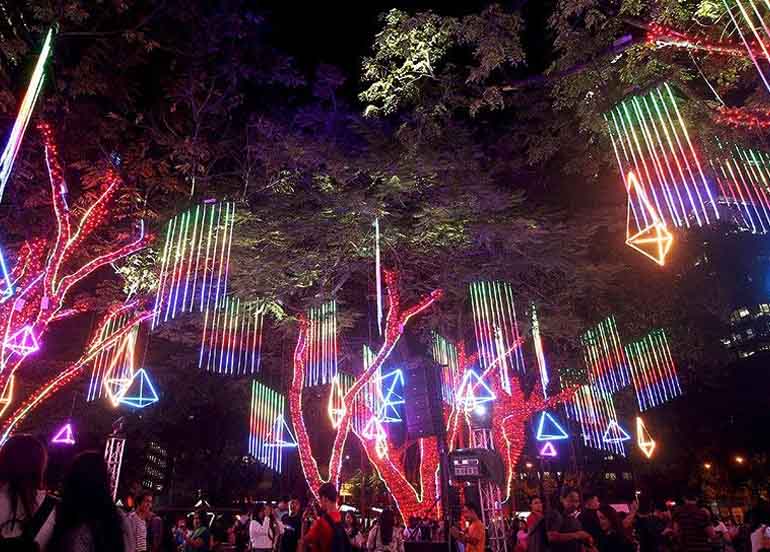 "The annual lights and sound show has been a family favorite for years. It's one of the most-awaited Christmas events that brings happiness to people," said Head of Makati Estate, Ayala Land Mel Ignacio. "For this reason, Ayala Land and Make It Makati decided to continue the annual tradition by bringing the show through digital channels. We want the event to spark hope among Filipinos—hope that will help them remember that brighter days lie ahead for all of us."
We know you loved using the Booky app for discovering the newest places in your city. Given these extraordinary times, we want to continue being helpful during the ECQ so check out our updated food delivery guide, restaurants that just reopened, where to shop for groceries online, and more.
Cover image from Make It Makati's Facebook page