It's time to (alco)haul these babies!
A sip of booze never hurt anybody, but a couple of bites of these alcohol-infused desserts and things might get a little funky. Whether you're settling for a relaxing nightcap or just looking to take the edge off, these drunken munchies will surely satisfy your palate and give you a delicious kick!
Also Read: Filipino Cocktail Recipes To Celebrate Araw ng Kalayaan
If your mouth dropped at the sound of soju-infused Yakult donuts, then these alcohol-infused treats and desserts will get you on your knees. Find out where to get them in the metro! Cheers!
Beer Cheese Pretzels – Oh Em Gie
Give that beer belly some extra love by munching on these Beer Cheese Pretzels from Oh Em Gie! This savory pastry combines all the good things in the world—beer, cheese, smoked bacon, and jalapenos—giving it a burst of indulgent flavor that's bound to make you crave for more.
To order: Send them a message on Facebook or Instagram. You may also fill out this order form.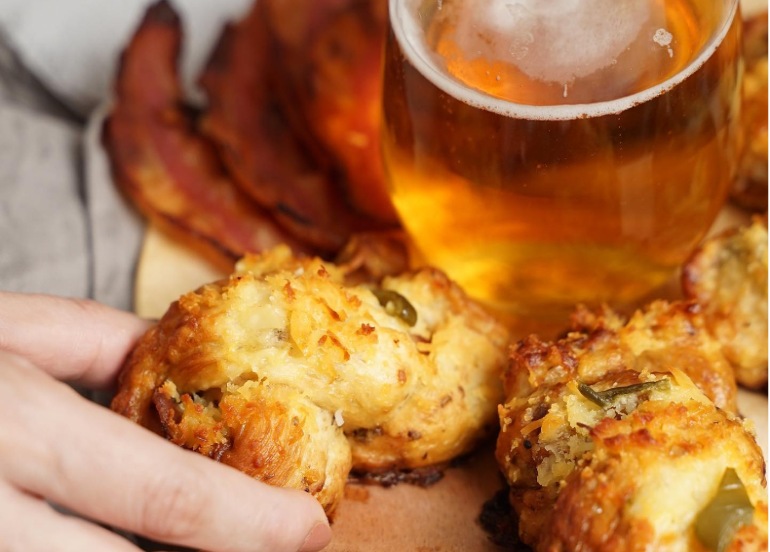 Whiskey Brownies and Kahlua Cake – Drunk Baker
You can definitely count on the Drunk Baker to give you favorite sweets a more exciting kick. Their Whiskey Brownies is highly addictive because of its fudgy texture and delicious hint of bourbon whiskey. But don't miss out on their Kahlua Cake which is a mocha-flavored spiked olive oil cake that's topped with a Kahlua buttercream frosting!
To order: Message them on Facebook or Instagram.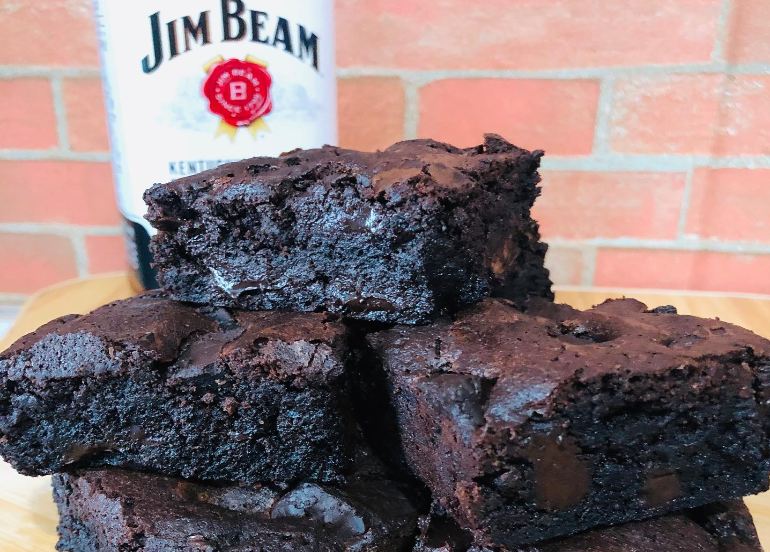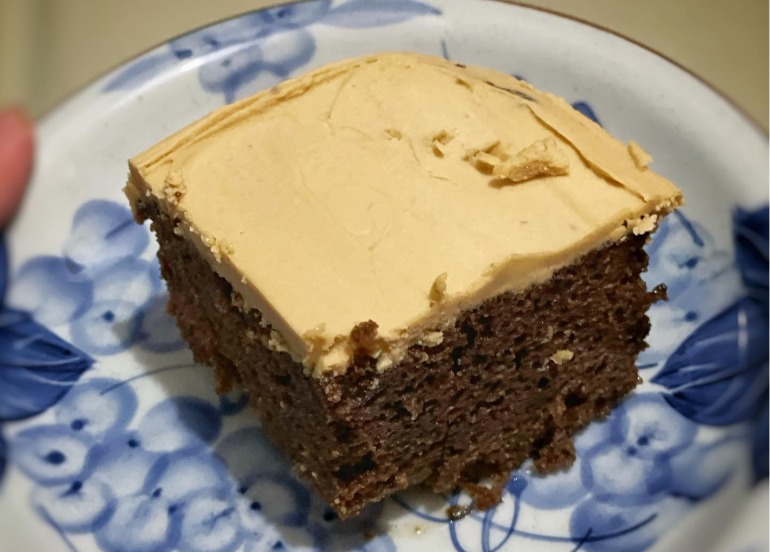 Signature Butter Rum – Flour Pot
Over the years, Flour Pot has won the hearts of many because of its premium cakes that are made with the finest local ingredients and overflowing love. Their success has allowed them to open an Al Fresco Cafe at The Inn at Cliffhouse Tagaytay City, which means a lot more customers can now taste their Signature Butter Rum cake.
To order: Message them on Facebook or Instagram. You may also message them at (0916) 493 7488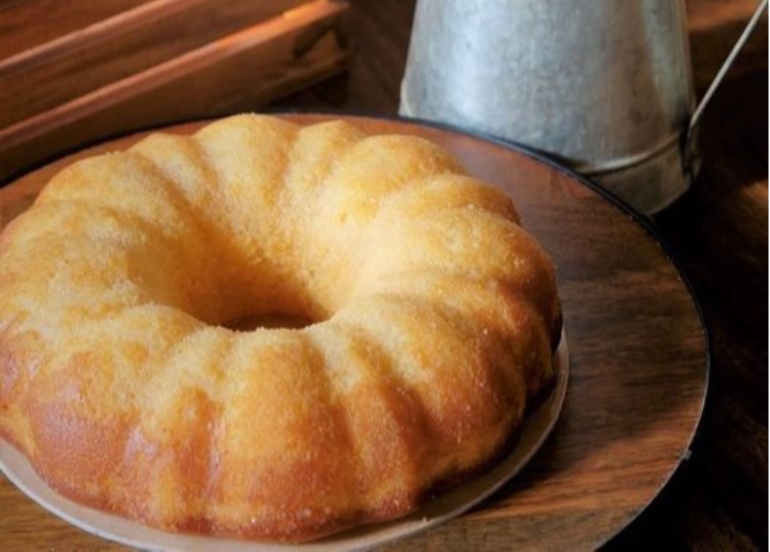 Drunken Cherry Black Forest – Yanka
It's impossible not to want Yanka's Drunken Cherry Black Forest cake, I mean, just look how stunning! You've got a brownie base made with cherries and brandy, an indulgent vanilla cream that's splashed with more brandy, and a dark chocolate ganache on top to seal the deal.
To order: Message them on Instragram or through this number: (0917) 498-5289.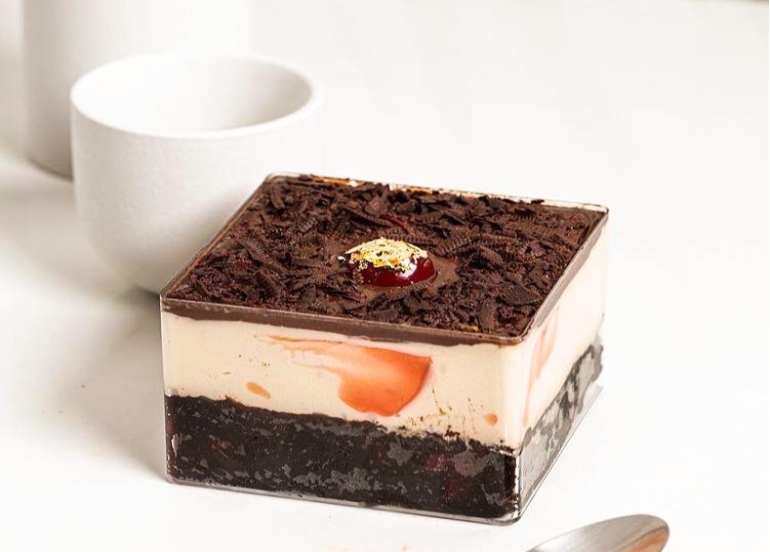 Tipsy Cream puts the naughty in sweet with their alcohol-infused ice cream creations that are just too good to skip! Their Mango Tequila is an exciting twist on classic flavor and their Bourbon Custard is equally indulgent because of its candied bacon. Be sure to try their summer special, the Irish Gold, which is a peach whiskey flavor!
To order: Send them a message on Facebook. Same day delivery for buyers from BGC, Taguig, Makati, Mandaluyong, and Manila, order via this website. You may also find them on FoodPanda.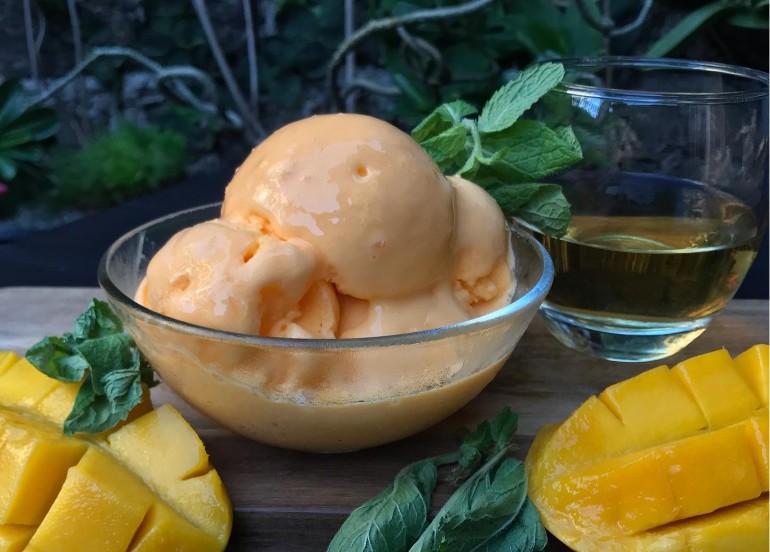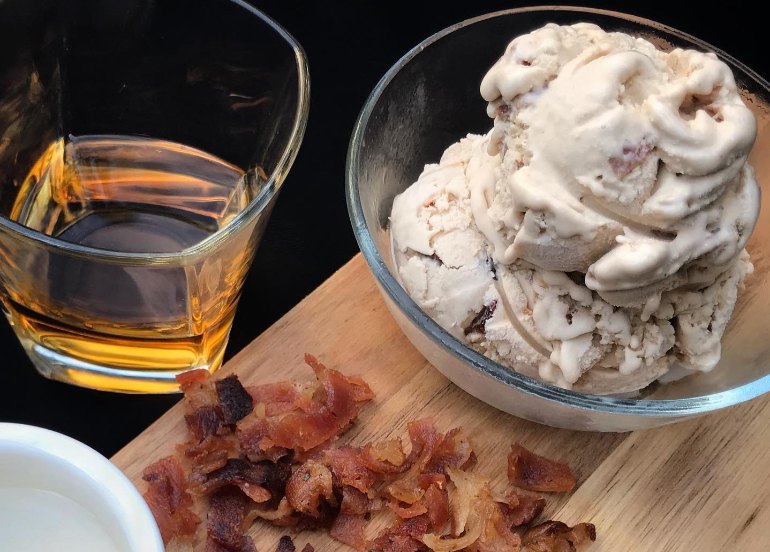 View menu
View their Facebook
Tipsy Cream, Open Kitchen, 2F Rockwell Business Center Sheridan Mandaluyong
This Drunk Leches by Monmonmon will make you say, "Ang sarap, leche!". It's got a soft sponge cake that's bathed in a bourbon-infused milk soak, a layer of salted caramel bourbon syrup, and topped with indulgent Chantilly cream. To make it extra special, the whole cake is dashed with shards of salted caramel and drizzled with more syrup!
To order: Message them on Facebook and Instagram
View their Facebook
View their Instagram
Pasig City
0917 857 2312
Brown Russian and Secret Breakfast – Carmen's Best
Carmen's Best has a wide assortment of delicious ice cream flavors, but their alcohol-infused selection is on a whole other level of goodness! The Secret Breakfast is a mix of Kahlua and bourbon, plus crunchy cornflakes cookies, and the Brown Russian is a chocolate ice cream blended with Kahlua and whisky.
To order: Visit their website or message them on Facebook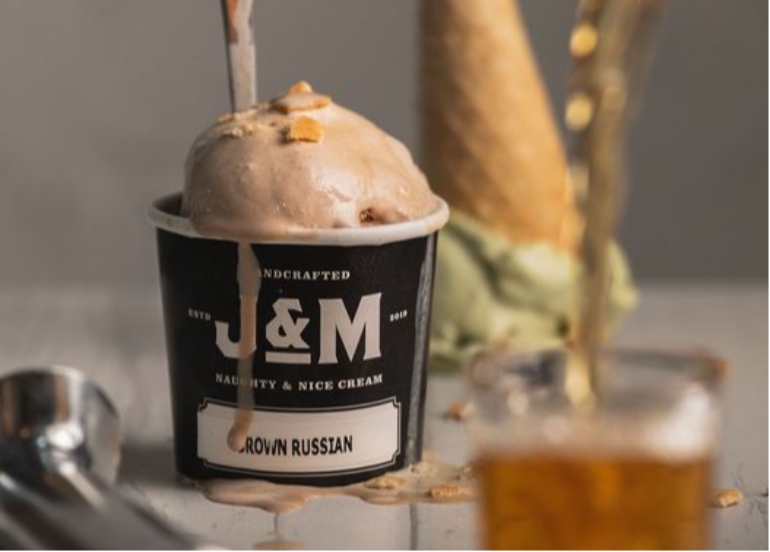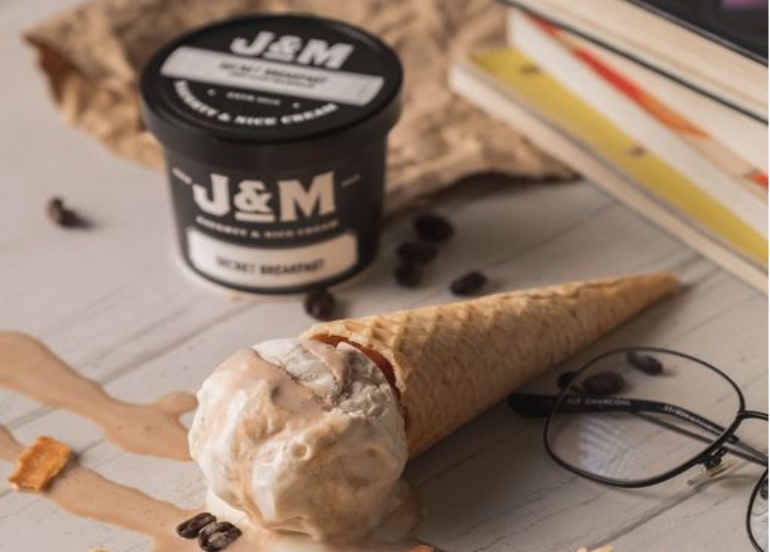 View menu
View branches
View their website
View their Facebook
View their Instagram
Fraiche Patisserie's Kahlua Tiramisu is the answer to those sweet tooth cravings and thirst for booze. Its ladyfingers are soaked in Kahlua coffee syrup which is layered with a combination of sabayon and 100% mascarpone cheese. The final product is dusted with cocoa powder for a taste that you'll keep on craving!
To order: send the a message on Facebook or Instagram.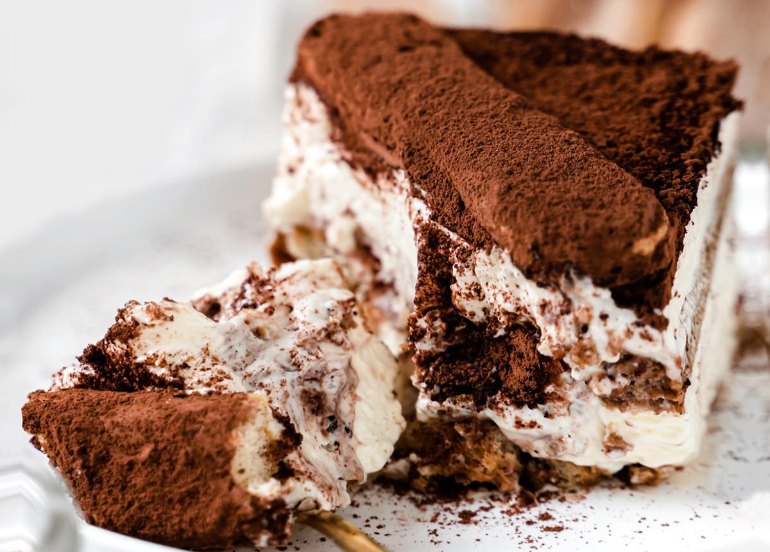 View menu
View their Facebook
View their Instagram
Project 7, Quezon City, Metro Manila
Don't worry, you won't wake up drunk in another city. But you'll definitely reach cloud nine with these yummy treats!
We know you loved using the Booky app for discovering the newest places in your city. Given these extraordinary times, we want to continue being helpful so check out our updated food delivery guide, where to shop for groceries online, and more.
Cover photo from Tipsy Cream Manila