Tama na 'yan inuman na!
Without a doubt 2020 has been a roller coaster of a ride. That being said, we should always remember to take a breather from time to time, and just have a bit of fun and relaxation. What easy and better way to do this than to have a drink or two – that is if the liquor ban has been lifted in your area.
Though the time wherein we can easily go to our favorite bars or tambayans is still in the (not so) distant future – hopefully, there are still quite a number of cocktail recipes you can easily do in your homes without having to shell out a lot. You don't need to settle on just drinking beer or Gin Pomelo. Sometimes, you need variety.
Since Araw ng Kalayaan is coming up, we think it's only apt to share 8 simple Filipino cocktail recipes that you can do.
Mestiza
This Filipino cocktail drink is a staple. If it's not for you, then it should be. With only 3 ingredients in it, you can easily create this drink at any time. Plus, you can try different variations of soda you can use to satisfy your palette.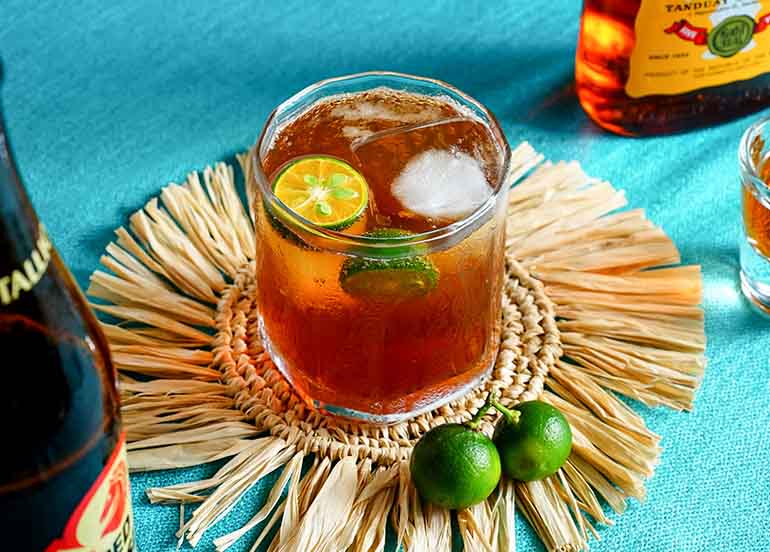 Recipe:
1 shot Rum
100 mL Beer
100 mL Soda (Sprite, Coke, etc)
Put some ice on your glass. Pour the rum in first, then, the beer. Add your choice of soda at the end, and stir. Add a slice of lemon if you want to make it a little bit fancy.
Puny*ta
The origin of the name is still uncertain. It can either be because of how strong this drink can be or the massive hangover you can get after. Either way, people seem to swear (no pun intended) on how good and potent this cocktail drink is.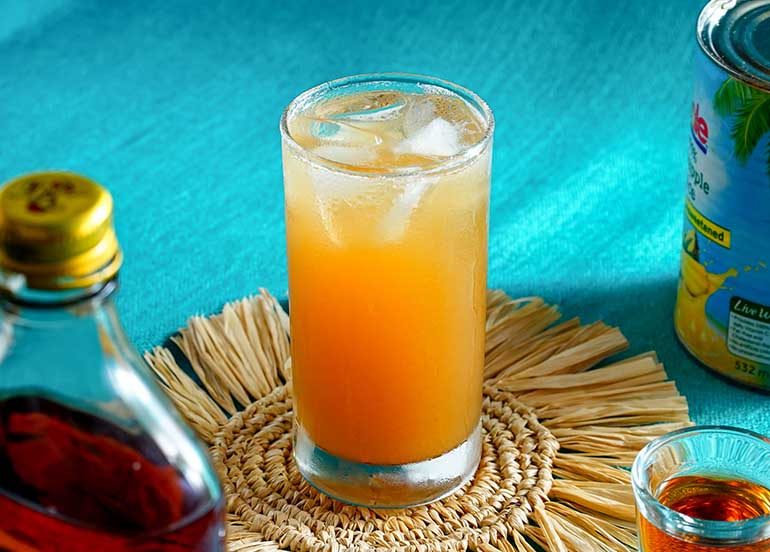 Recipe:
1 part Rum
2 parts Iced Tea
2 parts Pineapple Juice
This one is as easy as mixing all of the drinks together and adding ice in the end.
Expired
Making this drink tends to look like a fun science experiment you'd likely try. If not for the spirits included, then for that little menthol candy at the end. Just watching it fizzle, gives us a certain bubbly feeling!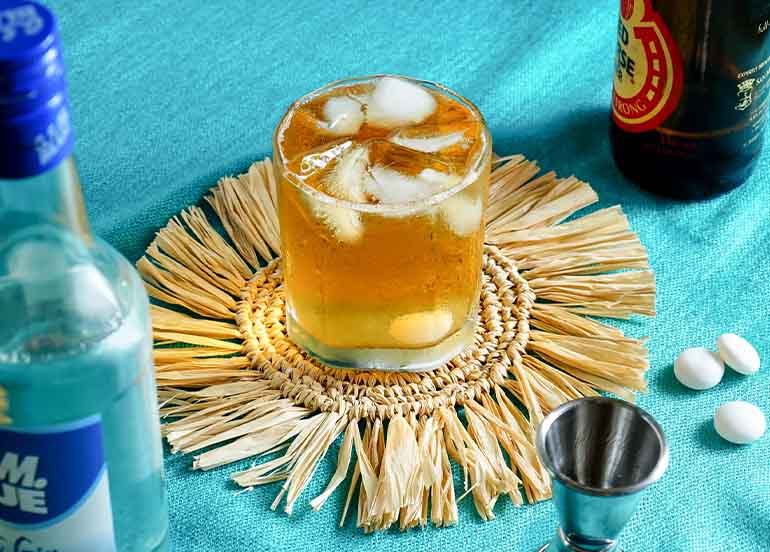 Recipe:
1 part Gin
3 parts Red Horse
2 pcs Menthol Candy
In a glass full of ice, start by pouring in your Gin of choice first and then, the Red Horse. Add the menthols and stir in completely. You can drink it as fizzles away.
Boracay
Who doesn't miss the beautiful beaches of Boracay? Well, here's something that could help take you back in that time and place.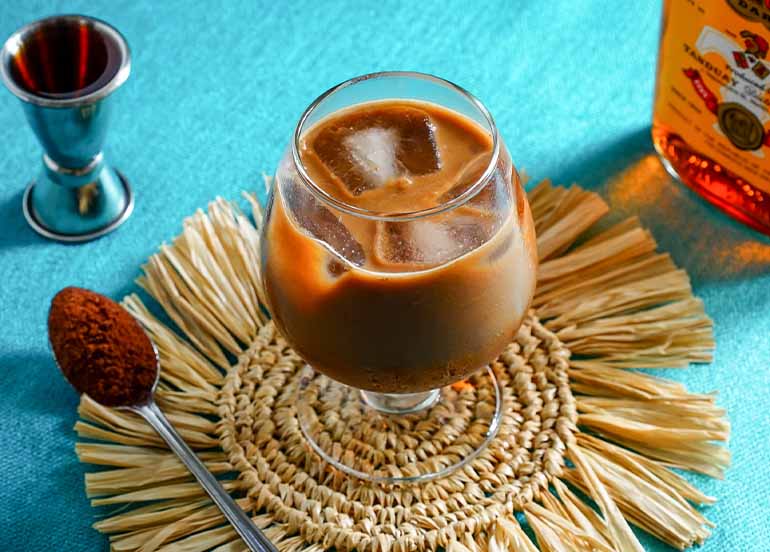 Recipe:
1 shot Rum
100 mL Coffee
50 g Chocolate Malt Powder
Dash of Condensed milk
First up, the condensed milk, chocolate malt powder and coffee. Mix those 3 ingredients together until smooth. Add the rum next and stir again. Make sure there are no more dry ingredients clumped together to enjoy this drink.
Gin & Gin
If you want something that has a little bit of kick in it, why don't you try this Gin-based drink? You can call this an extra Filipino version of Gin & Soda.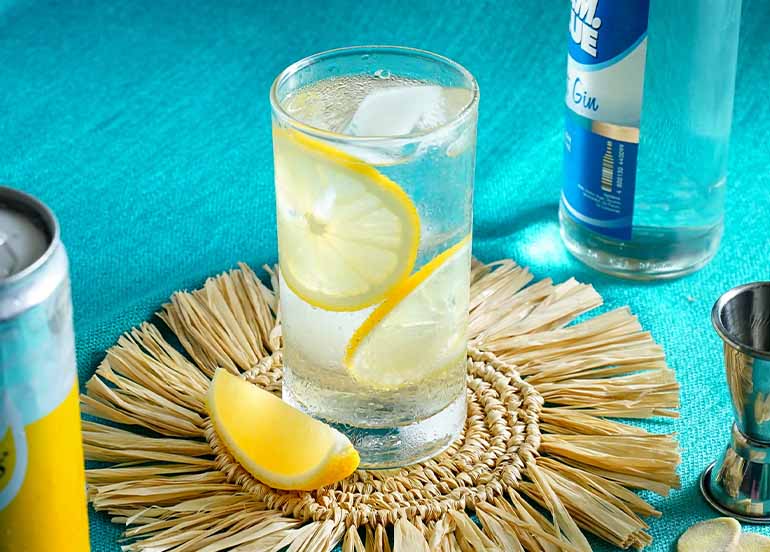 Recipe:
30 mL Gin
60 mL Soda water or lemon soda
¼ slice Lemon
1 pc Thumb-size ginger, sliced thinly
1 tsp Sugar
Tip: If you don't have a Muddler, you can use a mortar and pestle to mash the dry ingredients.
Start with mashing the dry ingredients together in your glass using a muddler. This is to release all those flavors. Add some ice on your glass, then pour the Gin and soda water in. Lastly, mix it all together. You can garnish it with some sliced ginger and lemon if you feel extra fancy.
Velocity
The name might have come from the color of this drink or maybe on how fast you can consume this drink. But either way, this concoction is certainly something you should try.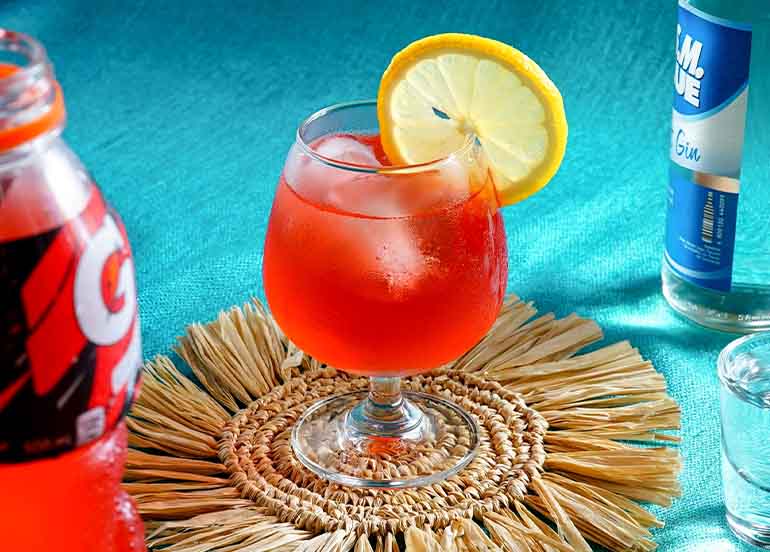 Recipe:
2 parts Gin
2 parts Gatorade
2 parts Sprite
Dash of Lemon
Mix the 3 liquids together starting with the Gin in a glass filled with ice. Squeeze a slice of lemon at the end to have a bit of that tangy taste.
Kagatan
The Filipino version of an Affogato, this rum based concoctions will surely add a bit of extra for all the coffee lovers out there.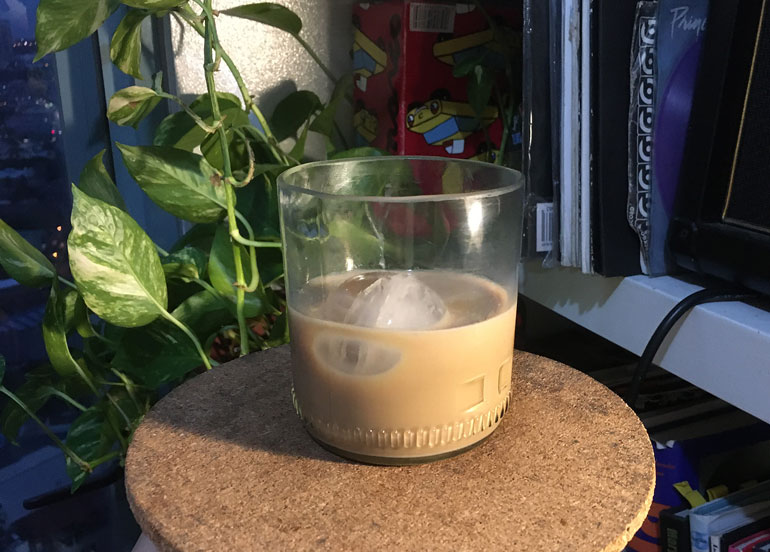 Recipe:
1 part Condensed milk
2 parts Coffee
3 parts Rum
Start by adding ice into your glass and putting in the condensed milk and coffee. Stir until they are blended well. Mix in the rum at the end. Now, you have your Pinoy version of an Affogato!
Primera Sunburst
If you want a cocktail drink that will help you remind of summer and the beach during this rainy weather, try this brandy-based concoction. It looks and tastes like you're on a vacation.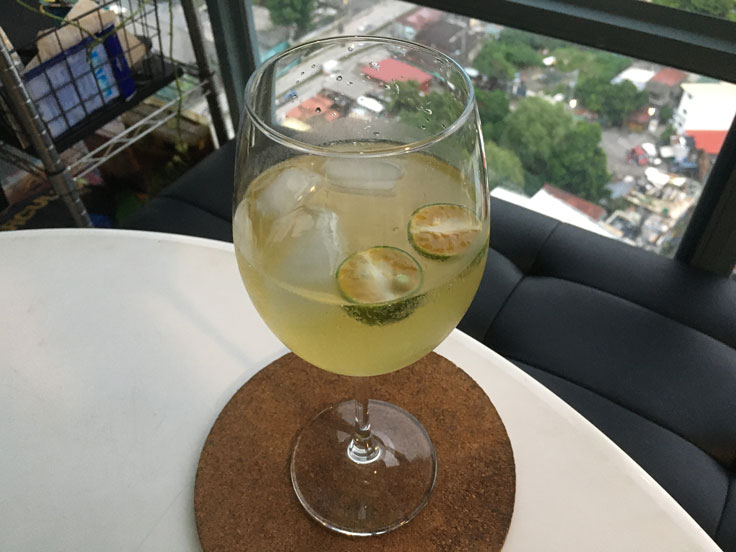 Recipe:
6 pcs Calamansi (juice)
30 mL Sugar syrup
60 mL Primera Light Brandy
90 mL Soda Water
Start by squeezing in 6 pieces of Calamansi into a glass. You can leave the Calamansi pieces if you want. But if you don't want to eat any of the seeds while drinking this, best to use a strainer. Next up, add the sugar syrup and some ice. Pour in the brandy and the soda water, and stir together.
Here are bars that currently offer delivery for their cocktails,
Still in line with the Filipino theme, here are some of their bottled cocktails you can order and how – only if you have extra money to shell out!
La Fuerza
Hailed as one of the top bars in Asia, Oto in Poblacion certainly knows what they're doing when it comes to cocktails. So it's no surprise that this rum-based drink might look and taste like a sweet treat (it includes Kamias juice and homemade Strawberry-Cinnamon Puree) but it certainly has quite a punch.
You can have this delivered by ordering through their website and choosing the Bespoke drink option on their menu. While you're at it, check out their other food and drink menu.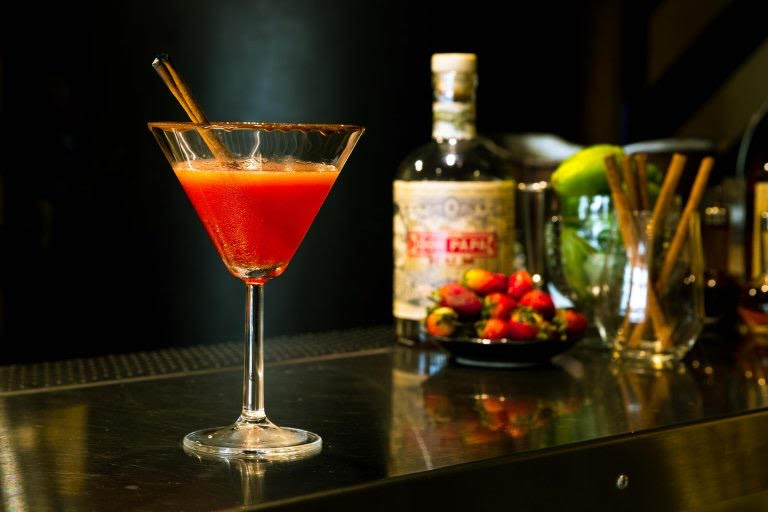 Mango Rum & Pandan Rum Old Fashioned
For those who have been to Annex House – pre-Covid, then you certainly know that this Poblacion spot is the place where you can get Filipino cocktails – aside from having a good night out. They're well known for their Mango Rum, Gin Buko, and Calamansi Fizz.
Today, you can get your hands on their bottled Mango Rum, a sweet & spicy cult-favorite, and their Pandan Rum Old Fashioned, a locally inspired riff on a classic. You'll also be able to enjoy their Gin Buko and Calamansi Fizz really soon. So do watch out for that!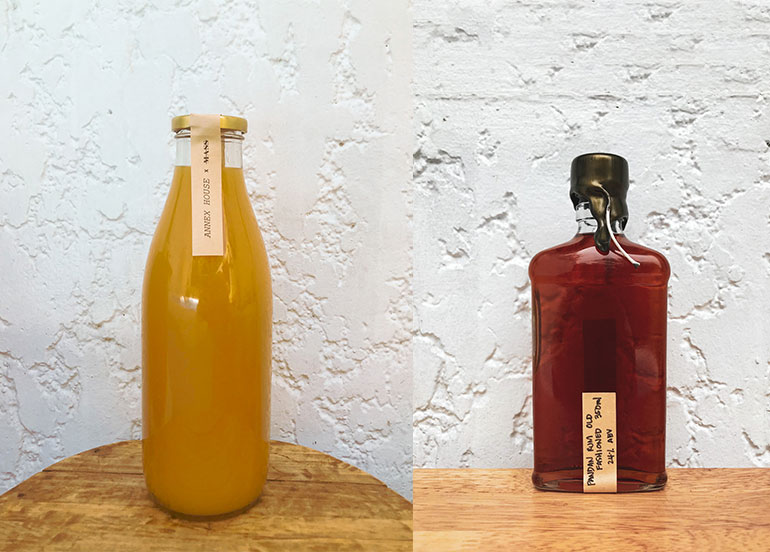 To order for their bottled mixes, just go on to their website or message them on their Facebook page and Instagram account.
Drinking cocktails will surely help you take off a bit of edge during these unprecedented times. But with all things, too much of anything can be bad for you. So as TV ads go, drink responsibly!
We know you loved using the Booky app for discovering the newest places in your city. Given these extraordinary times, we want to continue being helpful so check out our updated food delivery guide, where to shop for groceries online, and more.