If you love eating Yellow Cab's pizzas, you'll surely enjoy making them!
Ever fantasized about making your very own pizza but don't have the skills for it? Don't sweat because Yellow Cab's You Do Your Own Pizza Kit has got your pizza dreams covered!
Also Read: 11 Sweet & Savory Pies in Manila to Try Before You Die
You Do Your Own Pizza Basic Kits has got everything you will need to create the perfect slice. It includes a 9″ dough, pizza sauce, mozzarella, minced garlic and oregano, chili flakes, and toppings of your desired flavor!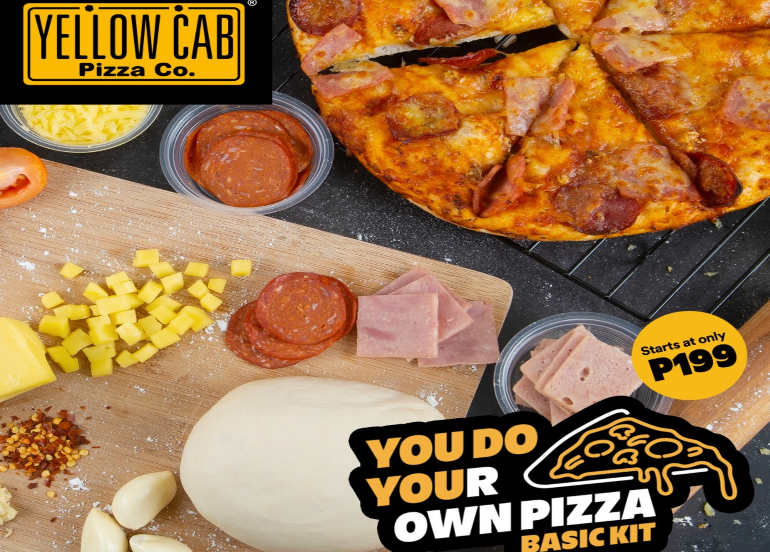 Are you Team Pepperoni & Ham or Team Garlic & Cheese? Why not get both flavors! These Pizza Kits start at P199 each for take-out and pickup! You can also have them delivered to your doorstep for P210.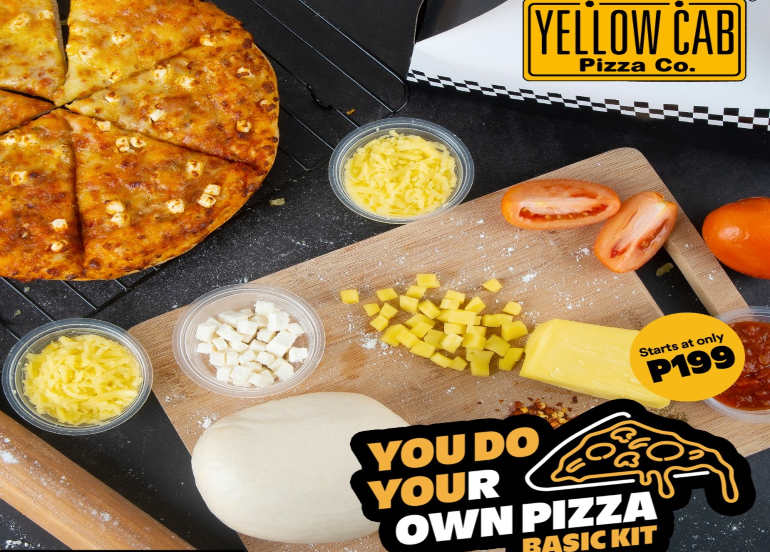 What are you waiting for? Challenge your fam in a bake-off or set up a pizza date with bae at home! Yellow Cab's You Do Your Own Pizza Basic Kits are available in stores nationwide.
View menu
View branches
View website
View their Facebook
View their Instagram
In the mood for other food? Search for "LOCATION" on the Booky app to see the complete list of restaurants with their corresponding menu and details of location. Share with us your experiences by tagging us on Instagram @bookyapp and using the hashtag #bookyapp when you post your photos online.