We've only just vegan!
Are you vegan or are you trying your best to be vegan for environmental and personal reasons but you're craving for dessert? Given that there are only a number of restaurants that offer up vegan desserts, even more limited now with the crisis, it's easier if you simply make some at home!
Are you a pescetarian? Check out 4 Easy Salmon Recipes You Can Do Even If You Don't Cook
Here are four recipes we've found which you could try out to satisfy your vegan sweet-tooth!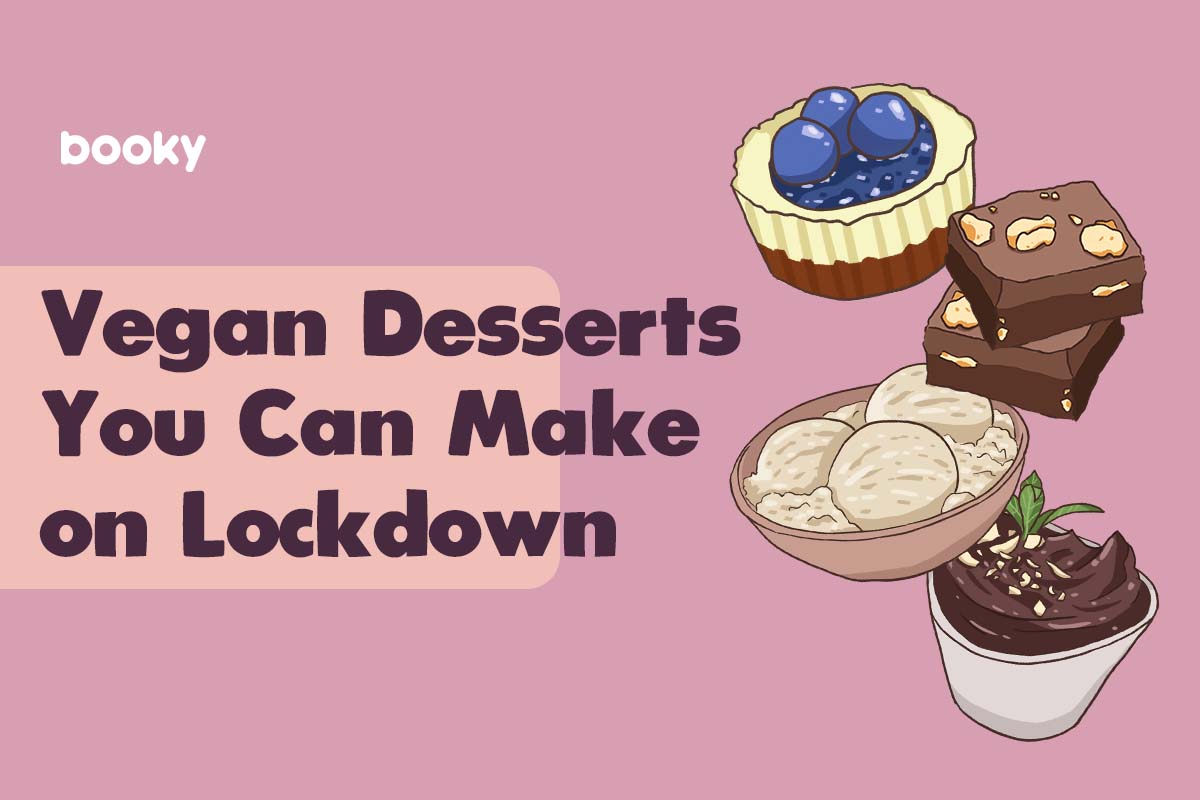 Vegan Blueberry Cheesecake Recipe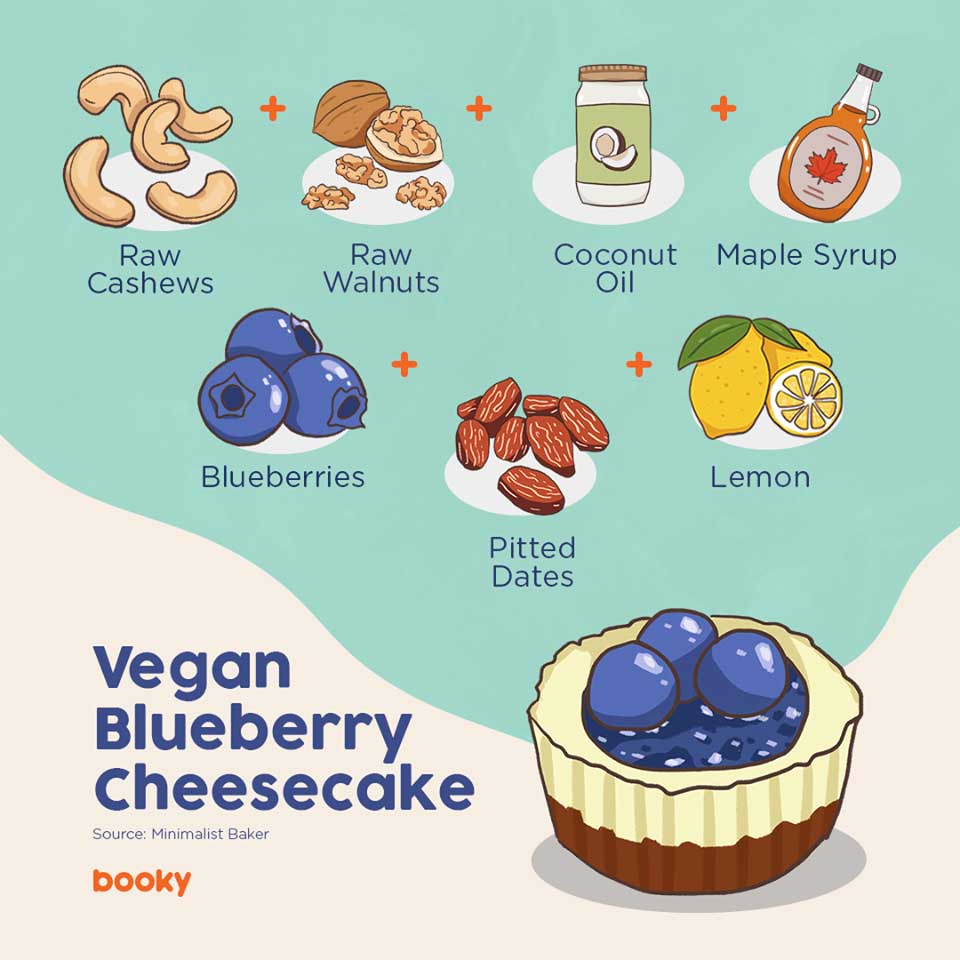 Ingredients (enough for 12 mini cheesecakes):
For the crust:
1 cup packed pitted dates
1 cup raw walnuts/almonds
For the filling:
1 1/2 cups soaked raw cashews
1 large lemon, juiced
1/3 cup melted coconut oil
2/3 scant cup full-fat coconut milk
1/2 cup agave nectar/maple syrup
*Note: You may top your cheesecakes with whatever you prefer, not just blueberries.
For the procedure, head on to Minimalist Baker's website.
Vegan Vanilla Ice Cream
by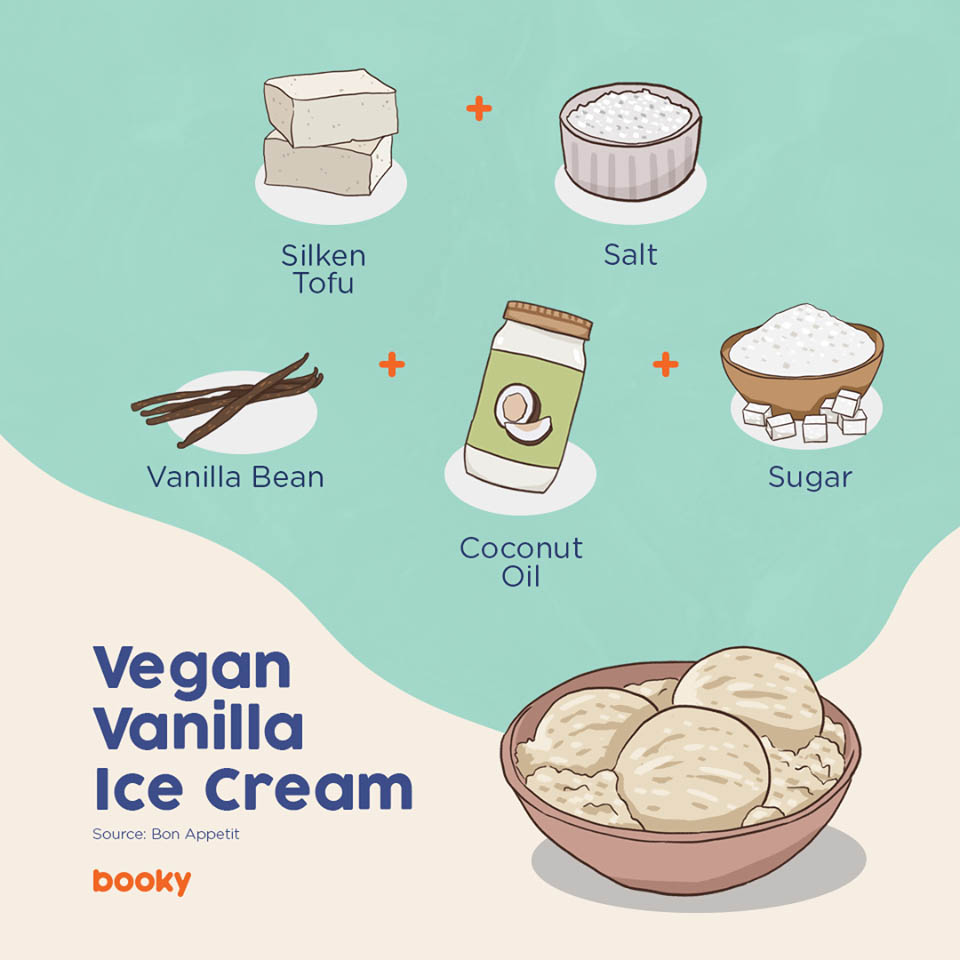 Ingredients and Equipment:
1 lb. silken tofu
1/2 cup and 2 tbsp of organic/granulated sugar
1/2 tsp. kosher salt
1 vanilla bean
3/4 cup of melted and cooled slightly refined coconut oil
ice cream maker
For the procedure, you can head on to bon appétit's website.
Vegan Chocolate Mousse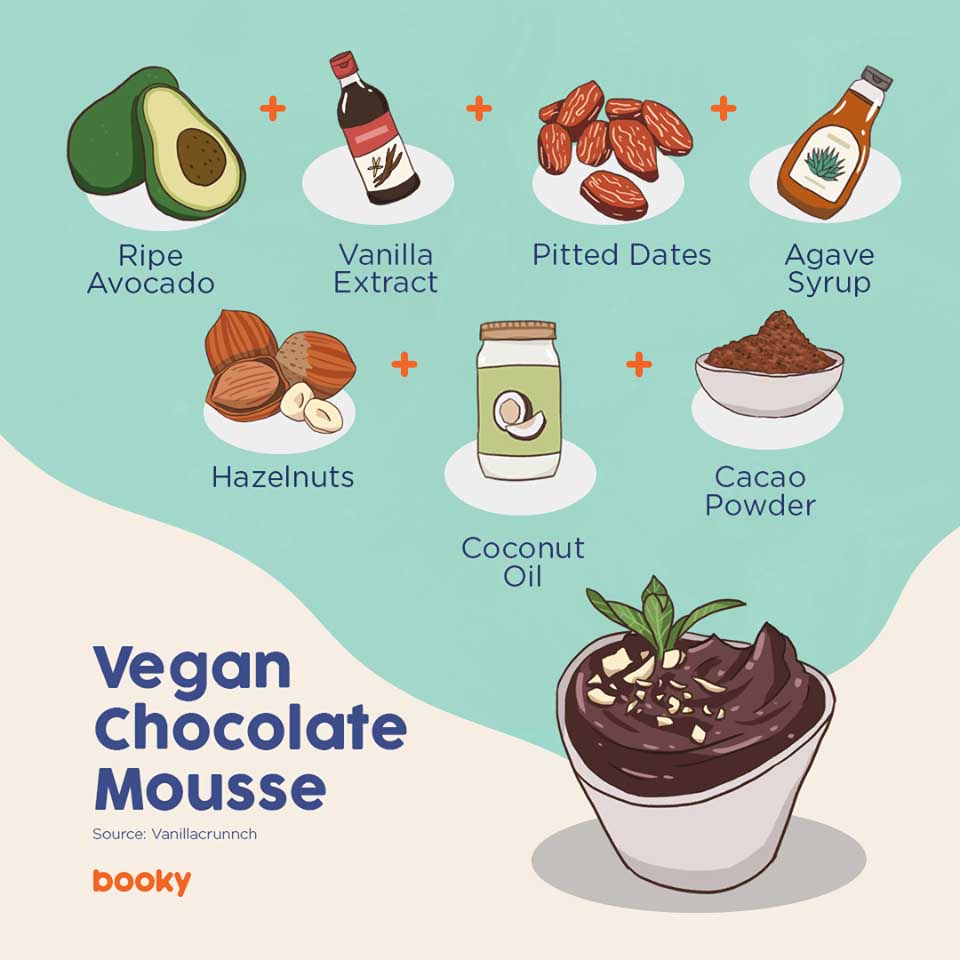 Ingredients:
3 tbsp melted coconut oil
1 large and ripe avocado
4 tbsp cacao powder
5 pitted and soaked (for at least 3 hours) dates
2 tbsp agave syrup
1/2 tsp vanilla extract
1 tsp crushed hazelnuts (for topping)
For the procedure, you can head on to vanillacrunnch's website.
Vegan Brownie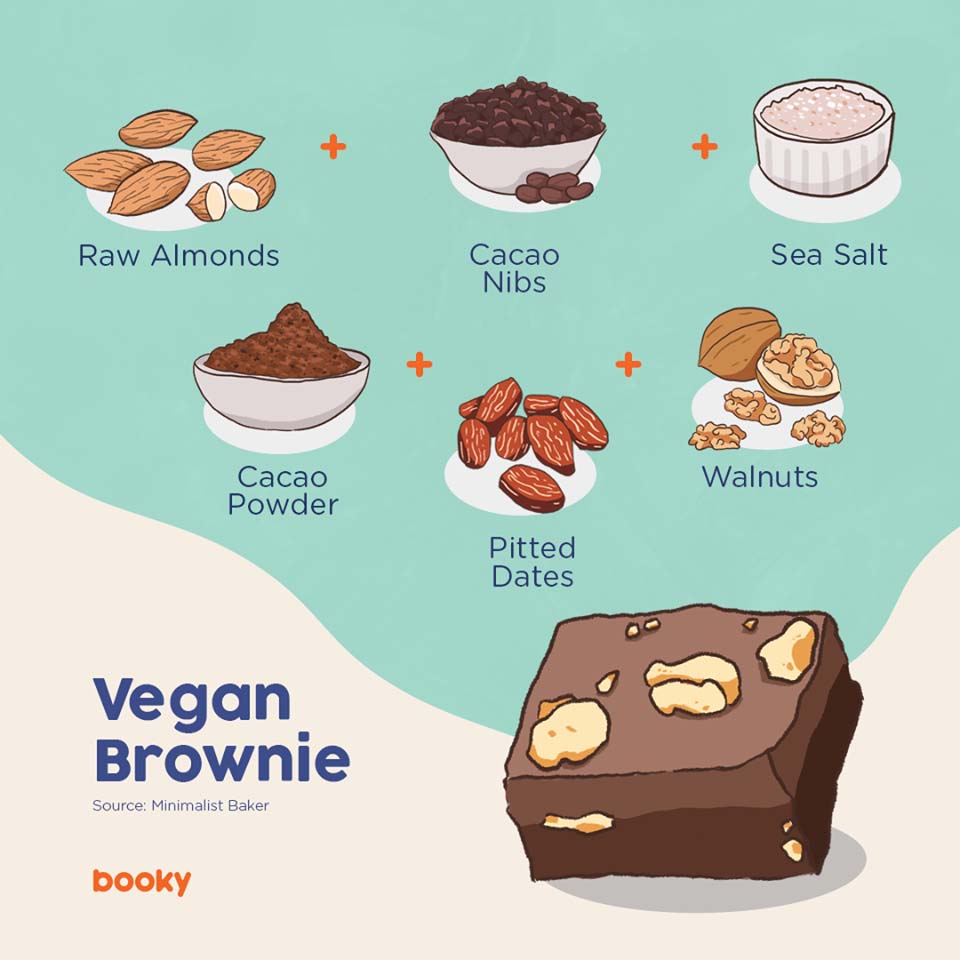 Ingredients (good for 12 pieces):
1 1/2 cups of raw walnuts (1 cup for the brownies, 1/2 cup for the topping)
1 cup raw almonds
2 1/2 cup non-dry dates
3/4 cup cacao/unsweetened cocoa powder
2 tbsp cacao nibs (you may add more for toppings)
1/4 tsp sea salt
For the procedure, you can head on to Minimalist Baker's website.
Note: The original recipe includes the instructions to making vegan ganache you can drizzle on top of the brownies. 
Let us know what you think of these dishes when you try them! Tag us on Instagram @bookyapp and don't forget to use the hashtag #bookymanila whenever you post photos of your food trips with your friends! Happy eating!
Follow Booky on Twitter (@bookymanila) and Instagram (@bookyapp) to stay on top of foodie news! You can download the app for FREE on iPhone or Android and discover over 1000 of the top restaurants in Metro Manila and just watch as your foodiverse explodes!