A milk tea dessert to remember!
We've braved the exceedingly long lines for Tiger Sugar's Brown Sugar Boba Milk and now we're ready to take on the challenge yet again for their newest addition to the menu.
Starting February 9, Tiger Sugar has been serving up their Brown Sugar Boba Ice Cream with an introductory price of ₱80. Inspired by Tiger Sugar's signature boba milk drink, the Brown Sugar Boba Popsicle also adds frozen boba pearls to the mix!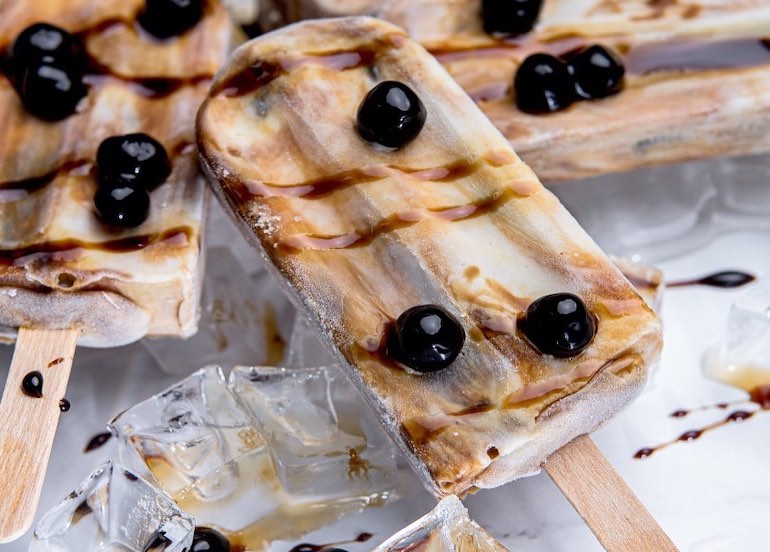 Make sure to get your hands on their Tiger Sugar's milk tea dessert, because it's now available in all Tiger Sugar Philippines branches nationwide! Their drinks also get sold out quickly each day, so hurry up and head on to the nearest Tiger Sugar branch! 
Matcha Milk Tea, Thai Milk Tea, Alisan Milk Tea, Pearl Milk Tea – there is no end to the milk tea craze and milk tea flavors that's been taking the world by storm. If you think that it'll die down anytime soon, you might want to think again, because Tiger Sugar has made noise with their Brown Sugar Boba Milk with Cream Mousse.
Also read: 16 of Metro Manila's Favorite Milk Tea and Bubble Tea Spots
Hailing from Taiwan, Tiger Sugar is considered one of the most popular has branched out and opened in Hong Kong, Singapore, and just last year, the Philippines!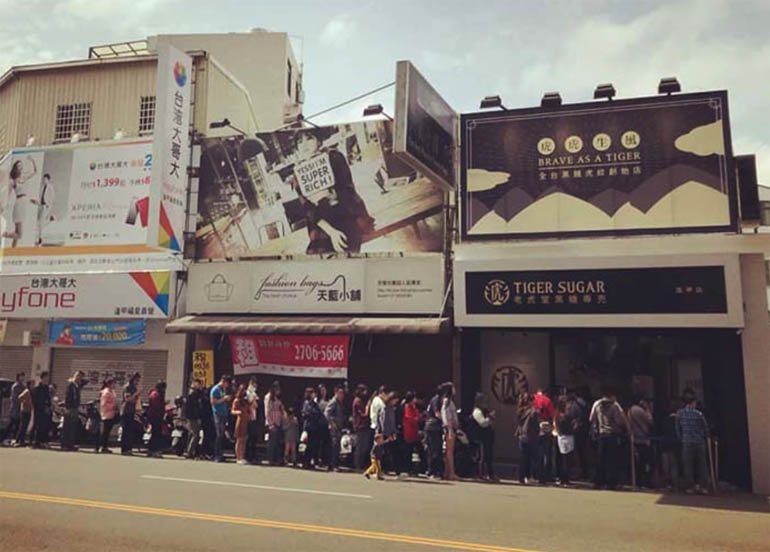 Fun fact: The Milk Tea shop is dubbed 'Tiger Sugar' for the stripe-like brown sugar syrup lined on the sides of the cup. 
People are known to wait for more than 30 minutes in line, but the wait is definitely worth it!
Their famous drink – Brown Sugar Boba Milk with Cream Mousse – made with a black tea base, brown sugar pearls, milk cream, and brown sugar syrup is the usual go-to drink. It's not only Instagrammable but it's intense, creamy, rich, and sweet too!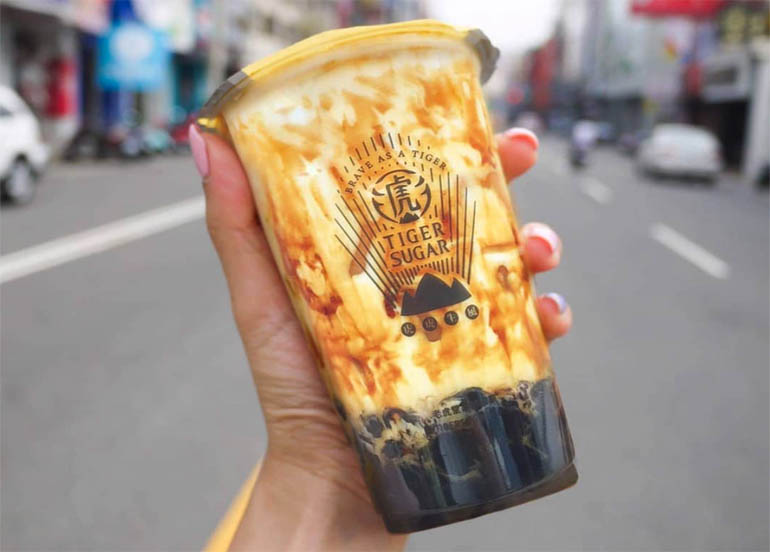 Considered recently as the most popular milk tea in Taipei, it's obvious why their milk tea is well-loved by those who try it.
Also read: Your Guide to All the Best Milk Tea Desserts in Metro Manila
Their brown sugar pearls are served slightly warm to keep the pearls soft and chewy. Their milk cream mixes well with their brown syrup which gives that creamy, caramel-flavored goodness and the black tea flavor isn't toned down or diluted which is perfect for those who want an intense tea flavor.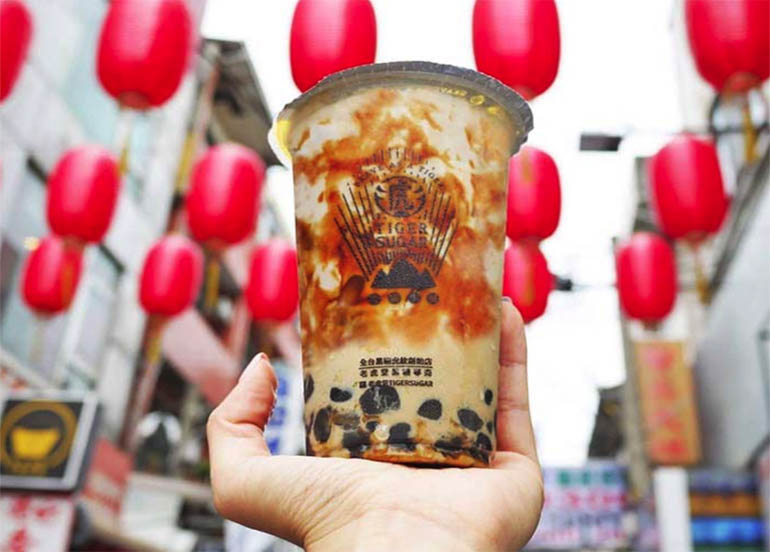 Tiger Sugar is no doubt ready to serve you their famous milk tea and Brown Sugar Boba Milk! Check out their Facebook and Instagram down below for more updates.
View menu
View all branches
View their Facebook page
View their Instagram account
Have you heard? The Booky app lets you avail of reservation discounts and Buy 1 Get 1 promos! Sign up now because aside from the great offers, you get 1 MONTH FREE Booky Prime!