2 floors, 30 stalls, 1 awesome food park.
Food parks have been popping up left and right, but none quite as grand as The Yard at Xavierville, it opened its doors just last week.
There are 30 unique vendors specializing in almost every cuisine you can think of–Korean, Japanese, Filipino, Italian, you name it, they have it. So we thought we'd give you a first look because let's face it, you deserve to know about it.
The owners were inspired by food parks abroad and wanted to bring an industrial theme to the park. That's why it's all made out of shipping containers–three floors of containers to be exact. The first 2 floors are dedicated to the different stalls, while the 3rd floor is an al fresco balcony where you can eat and enjoy with your friends and family.
Here's a quick guide map of all the stalls!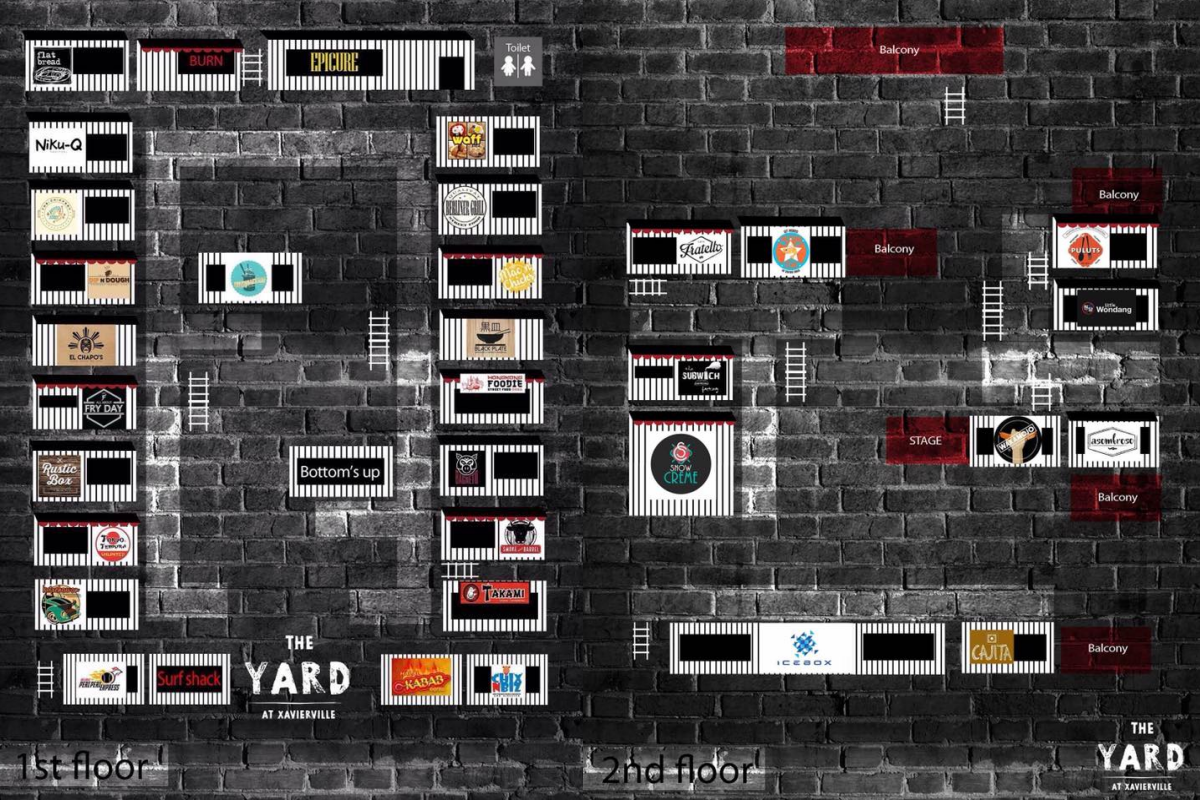 Now, it's time for the main event. We know 30 stalls can be overwhelming, so we've picked the most unique stalls to showcase. We hope your tummies are excited!
All About Fryday creates unique home made sauces to pair with their golden brown Belgian fries and crisp bacon. Must-try: Goon Lagoon (crab stick and cream cheese wrapped in wonton), Choco Lover Fries, and Sunny Fries (Belgian fries topped with lemon parmesan sauce), in photo.
Berliner Grill specializes in German fare including this schnitzel smothered in delicious gravy and paired with crispy fries.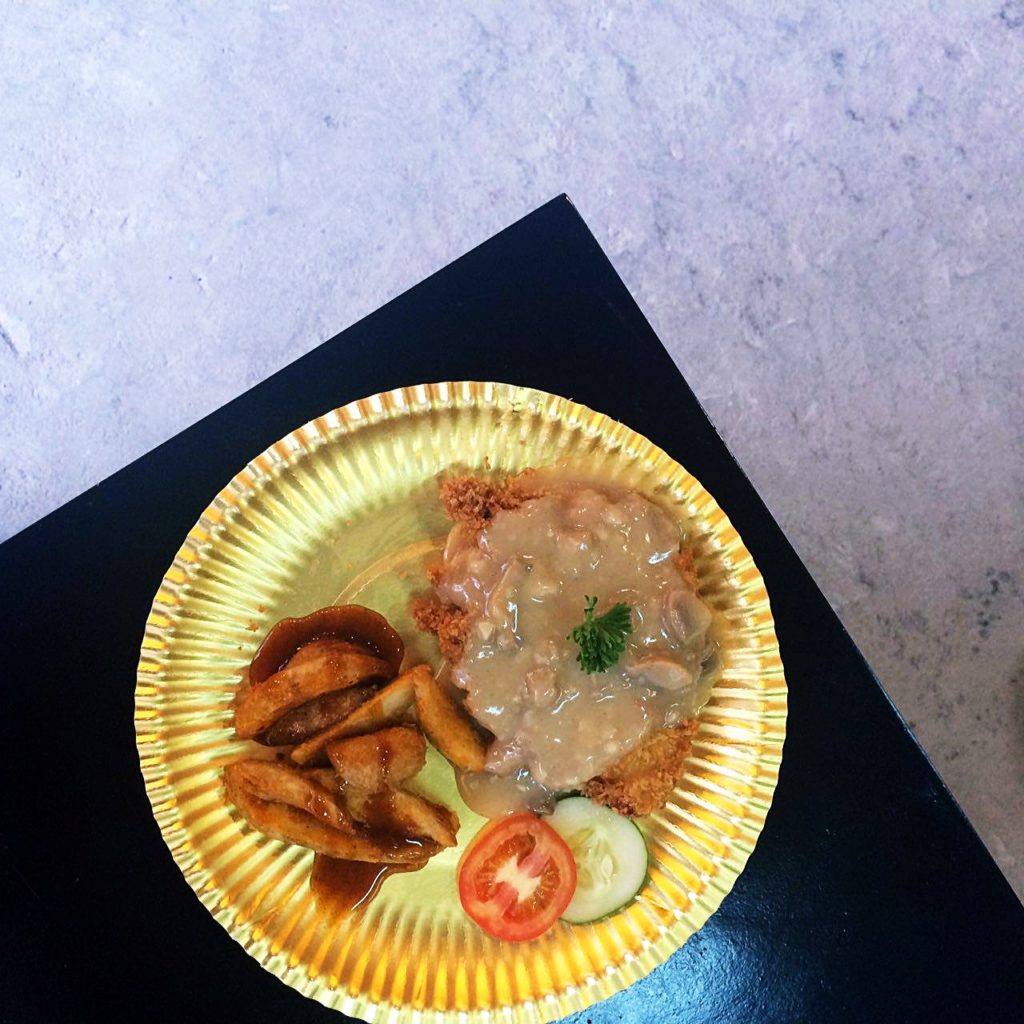 Black Plate is a modern Japanese stall serving unique fusion items like BurriSushi (their version of the popular sushi burrito craze), BurriBowls, BurriSushi ramen and more! Must-try: Rancho Pollo BurriSushi, deep fried chicken karaage with pickled red cabbage and shaved sweet jalapenos, Tokushima Tonkotsu Ramen, pork broth with kuro buta pork, and Bacon BurriBowl.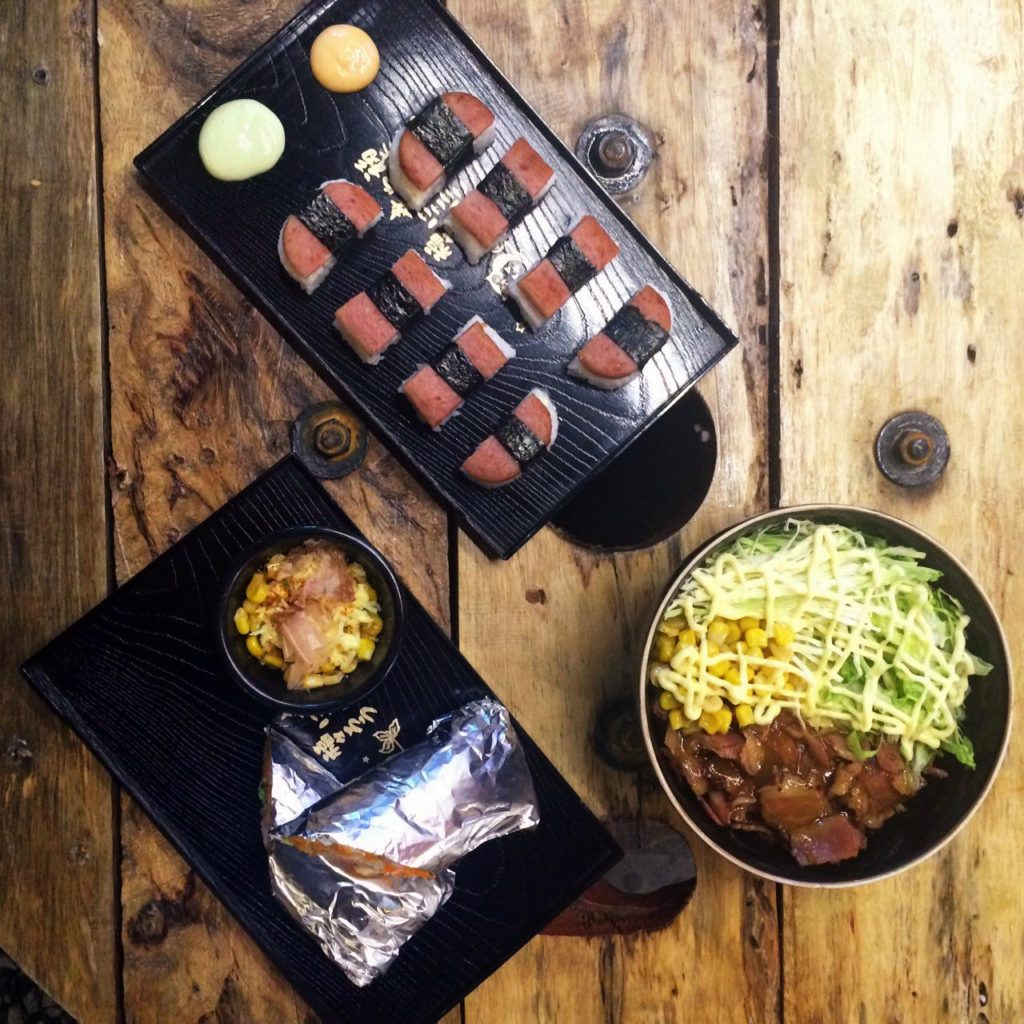 Crazy for deep-fried anything? Rejoice, because The Chippery is here. Taste classic Fish and Chips, as well as Beer-Battered Oysters and a Deep-Fried Chocolate Bar.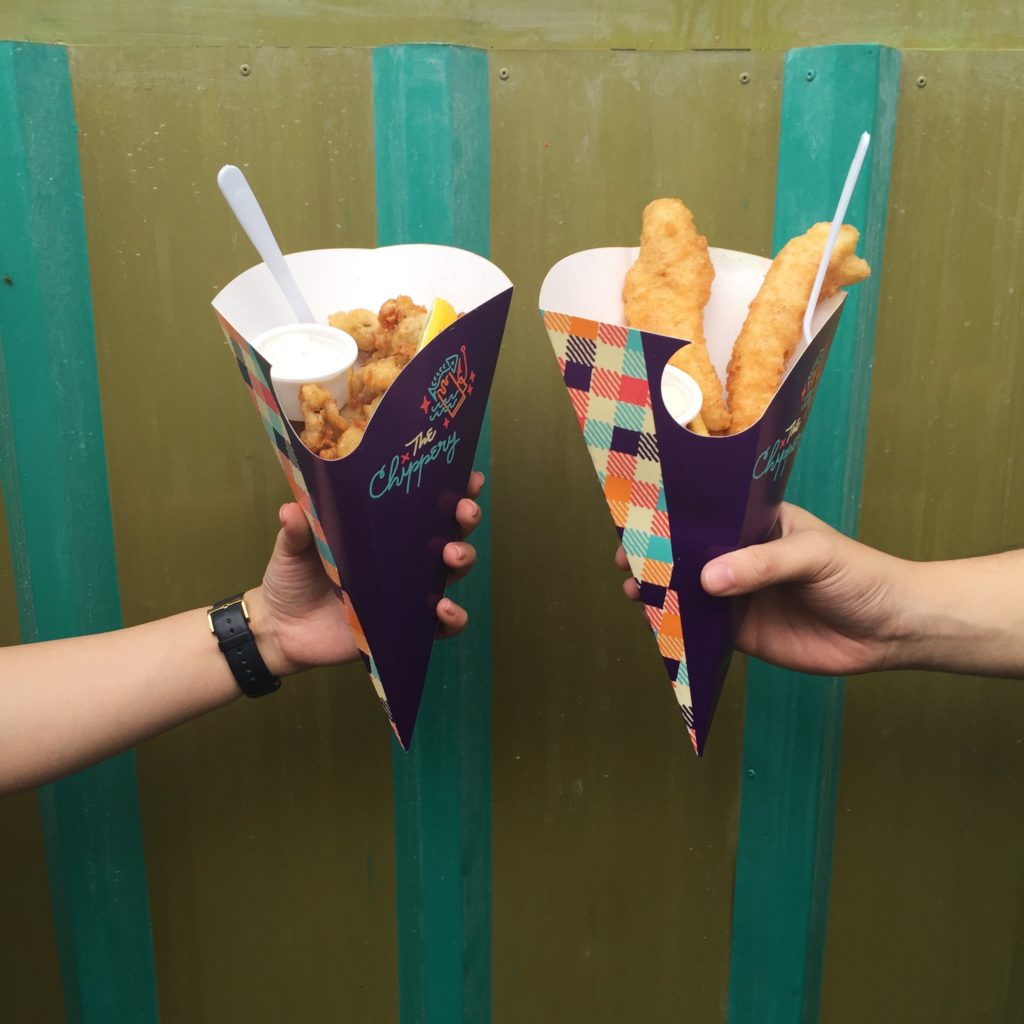 Dip N' Dough is a specialty dessert stall serving different types of freshly made doughs including mini or twisted doughnuts, pretzels and almond glazed dough cones with ice cream AKA the first doughnut ice creams in Manila! To heighten your experience, you can choose from a variety of dips such as Matcha Green Tea, Red Velvet, and Dulce de Leche, then top them off with chocolates and nuts like Kit-Kat, Snickers, Oreos, and Almonds.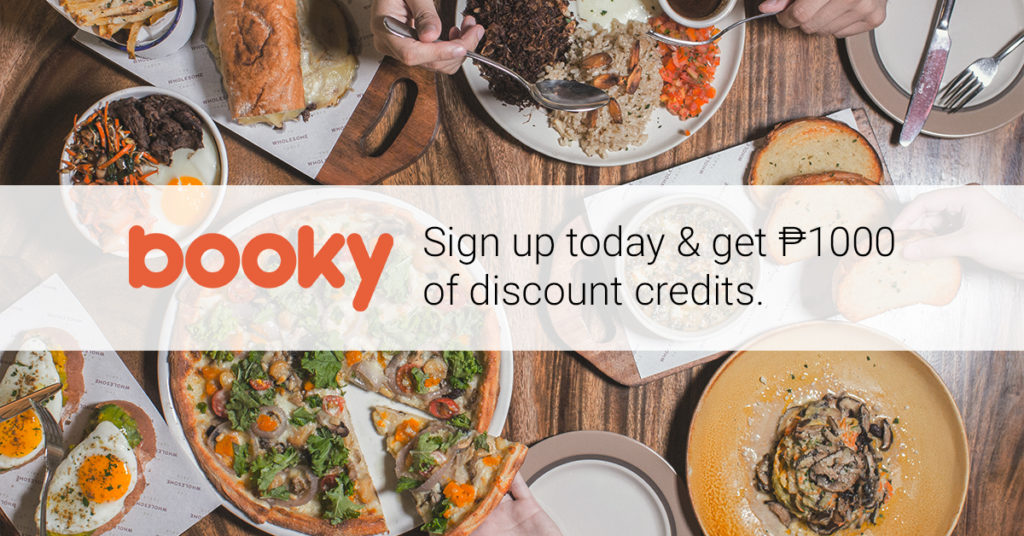 Mexican cuisine has never been more affordable than at El Chapo's. Make sure to try their Chicharitos and Yellowfin Tuna Ceviche Style tacos.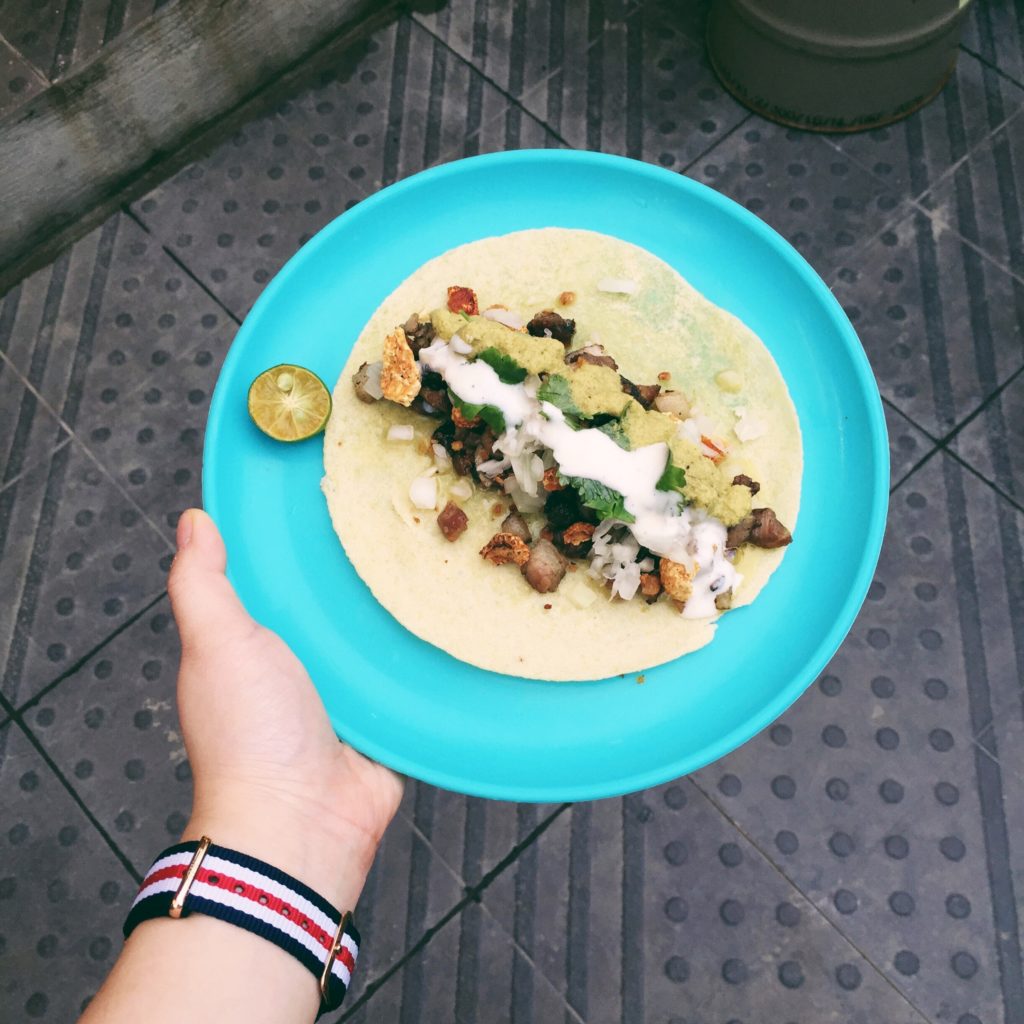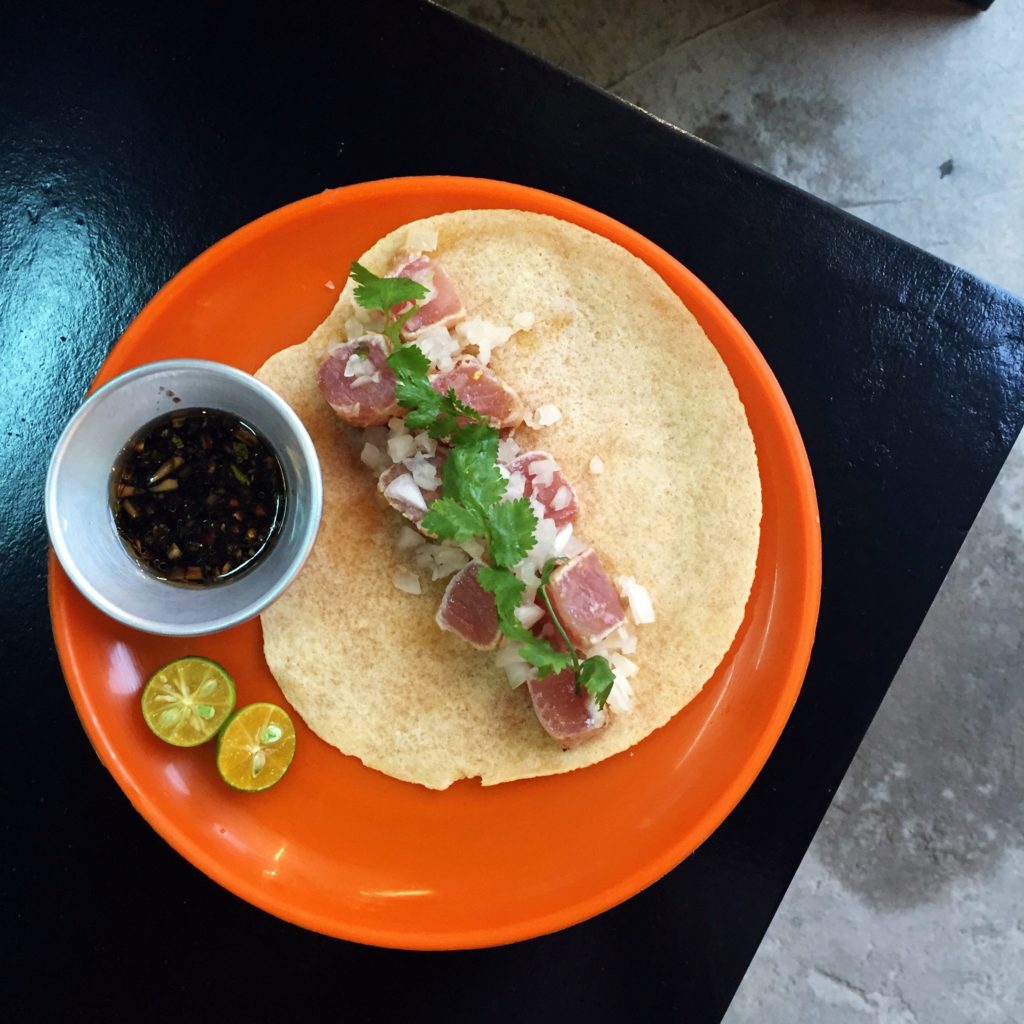 Flat Bread presents a new snack concept combining pizza and roti (Indian flat bread), which they call "pizzaroti", making sure you enjoy the chewy and crispy roti while enjoying the rich and different flavors of pizza.
Grab your favorite kababs and more from Halal Kabab Express. Make sure to put some of that addicting white sauce or if you're daring enough, their extra hot hot sauce.
All your favorite HK street food is right here. From food on sticks to claypot rice and wanton noodles. Don't miss the scallop and lobster sticks!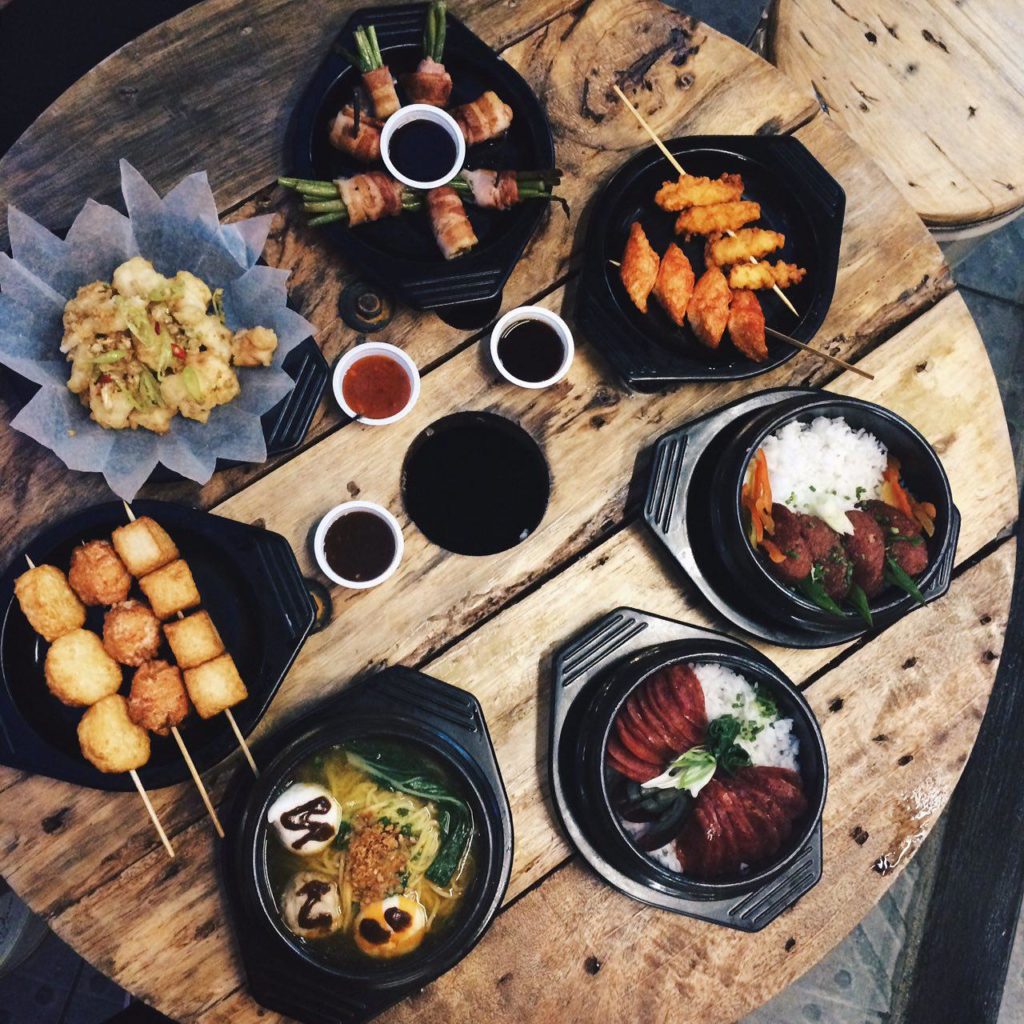 Kotsehawan is a word mix of 2 words, kotse is car and ihawan is grillery. Kotsehawan serves Filipino street food cooked out of an old converted Volkswagen's front hood.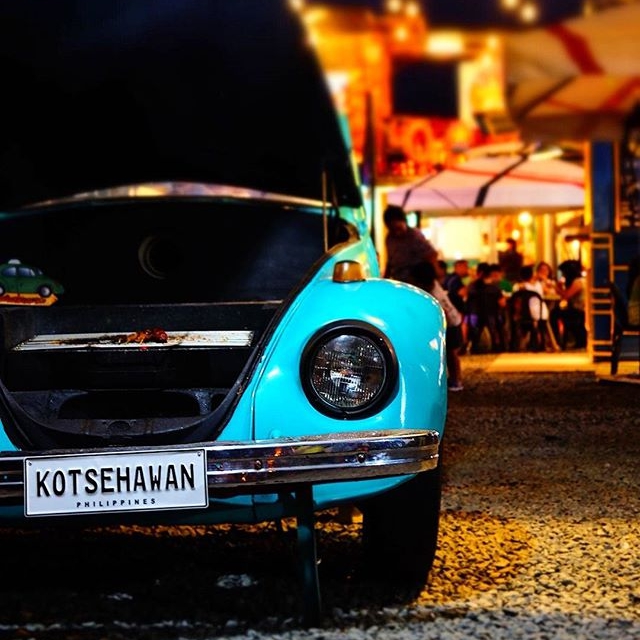 If you're looking for Korean comfort food, look no further than Little Wondang. Try their Bibimbap, as photographed below.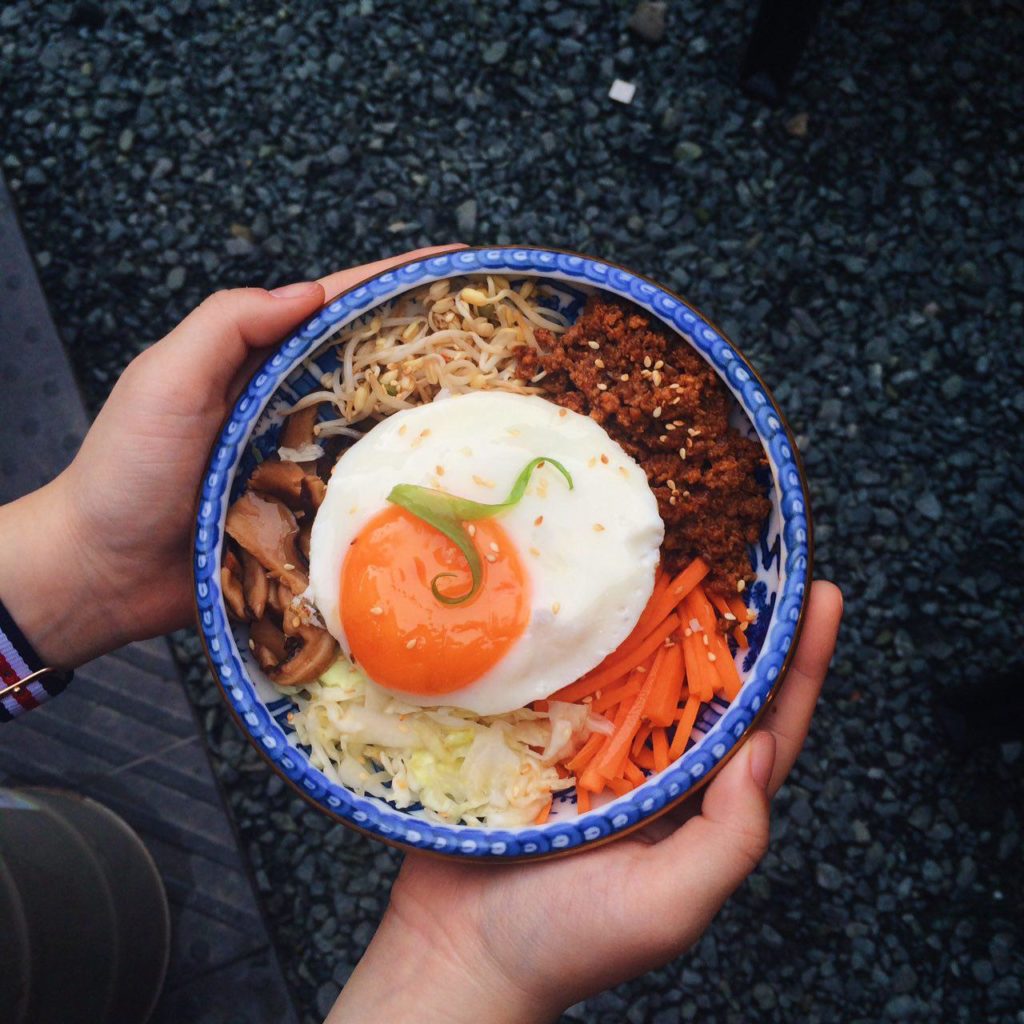 Who doesn't love fried chicken wings and fried mac and cheese balls? Try these at Mac n Chicks, trust us, you won't regret it.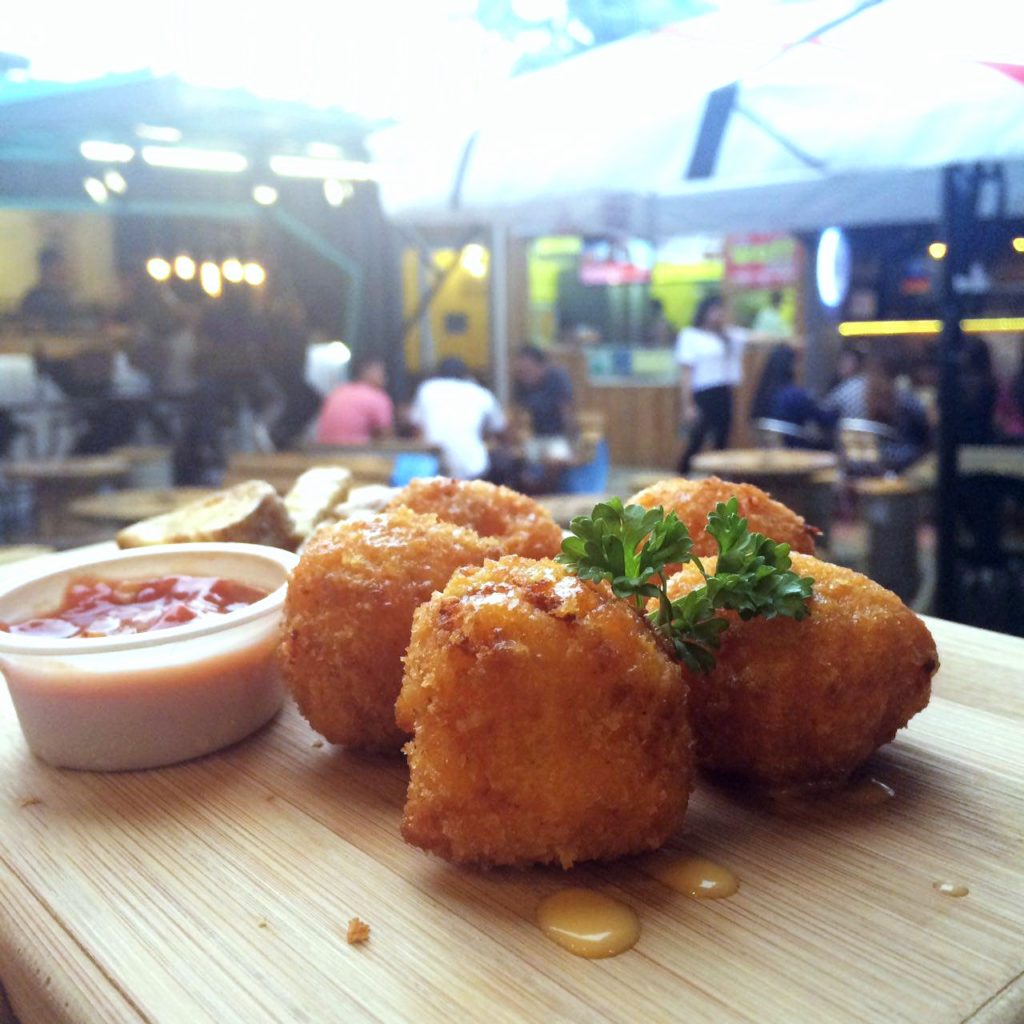 Uniquely-flavored milkshakes are served here at the Milkshake Lab. Don't leave the food park without trying their Red Velvet, White Chocolate Macadamia, and Butter Pecan milkshakes.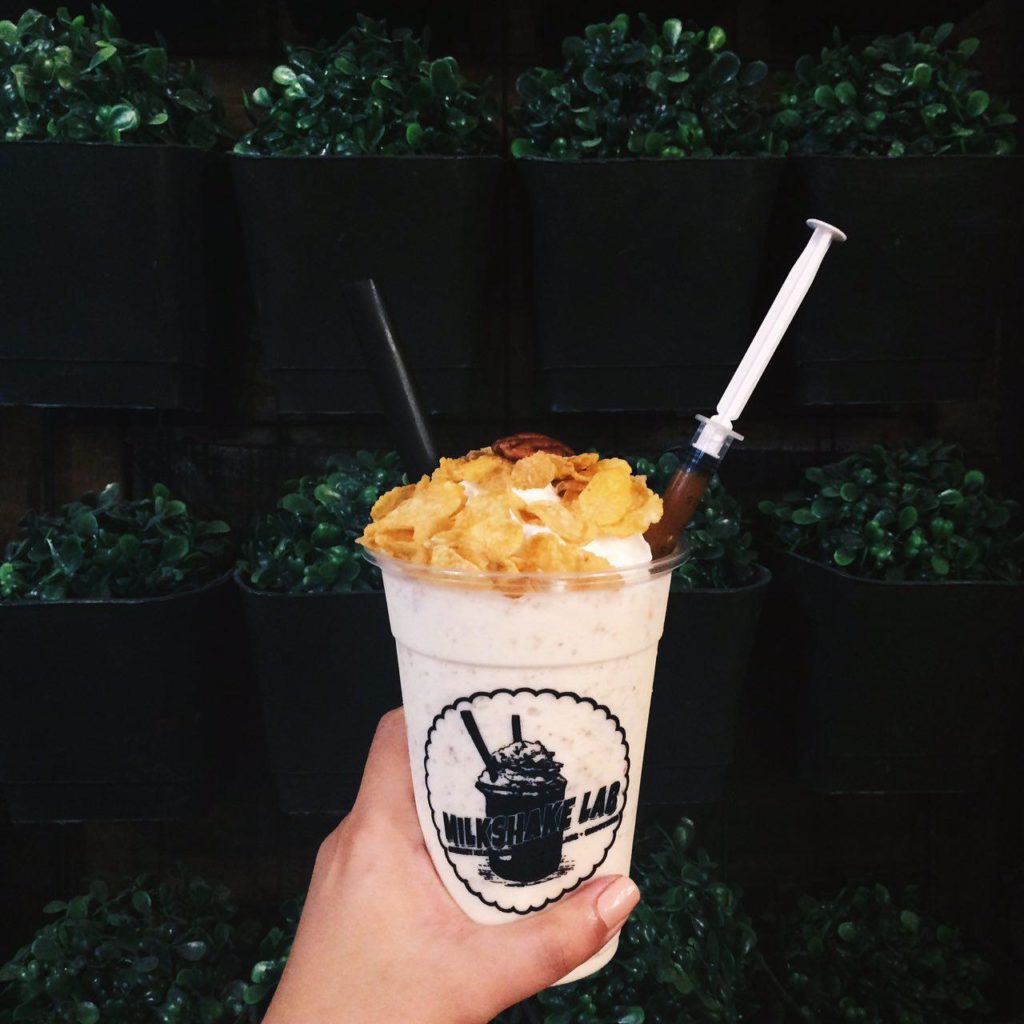 Niku-Q is the yakitori specialist. Known for their yummy grilled-to-order yakitori sticks and their signature Niku-Q yakitori sauce, which they bottle up and sell retail at various outlets. Don't miss out on their Angus Steak and Quail Eggs Wrapped in Bacon. This is its 2nd branch, check them out at Gastropark Kapitolyo Food Park too.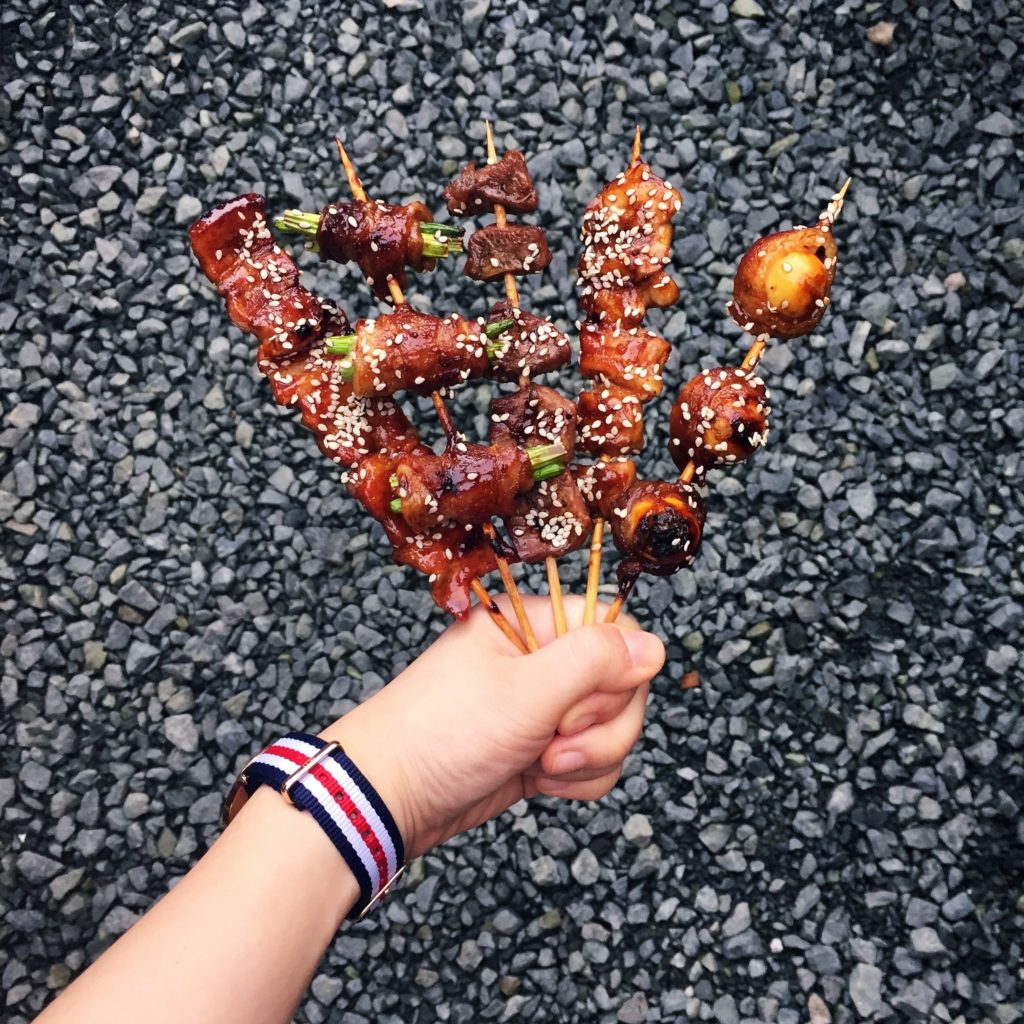 Affordable yet delicious and tender steaks and more await you at Rustic Box Steakhouse. Make sure to try Ribeye and Blue Marlin with their sides and sauces that go perfectly well with the meats.
Get it? Prawn Star offers various seafood options dressed in naughty flavors. Choose among different kinds of shellfish (shrimp, mussels, clams, etc) and flavors like Hoe Eggs (salted eggs), G-Spot (garlic butter), and Sexy & Hottie (Cajun). You can even go spicy or not.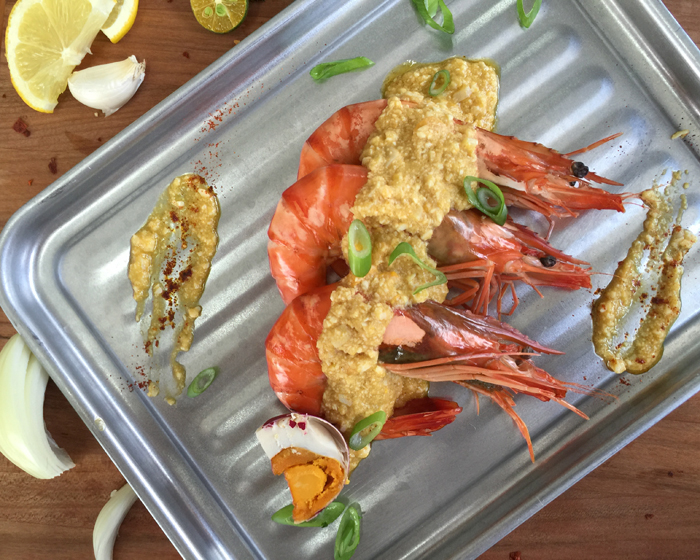 Are you ready to try the juiciest meats out there? Smoke and Barrel is serving up melt-in-your-mouth Southern American specialties with the awesome sides. Must-try: Slow 'n Low Beef Brisket (tender slices of local beef wagyu brisket smoked for 12 hours) and Beef Brisket Mac 'n Cheese (Smoked local wagyu beef brisket sandwich topped with mac and cheese, caramelized onions, and sweet potato shoestring fries).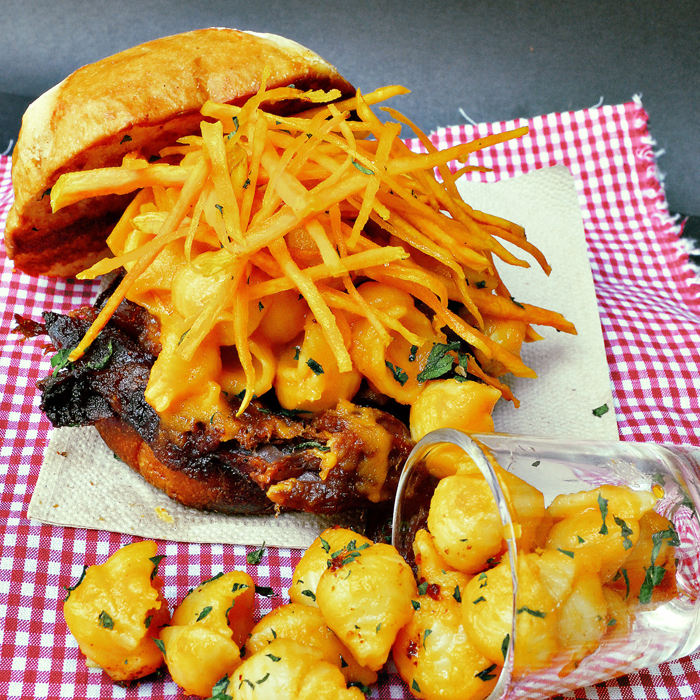 Takami serves Japanese dishes with a modern twist. Their gyozas, for example, have variants such as the Beef Bulgogi and Buffalo Chicken. Don't miss out on their Cheesy Bacon Okonomiyaki and Cheesy Beef Gyudon (that's torched right in front of you!) as well.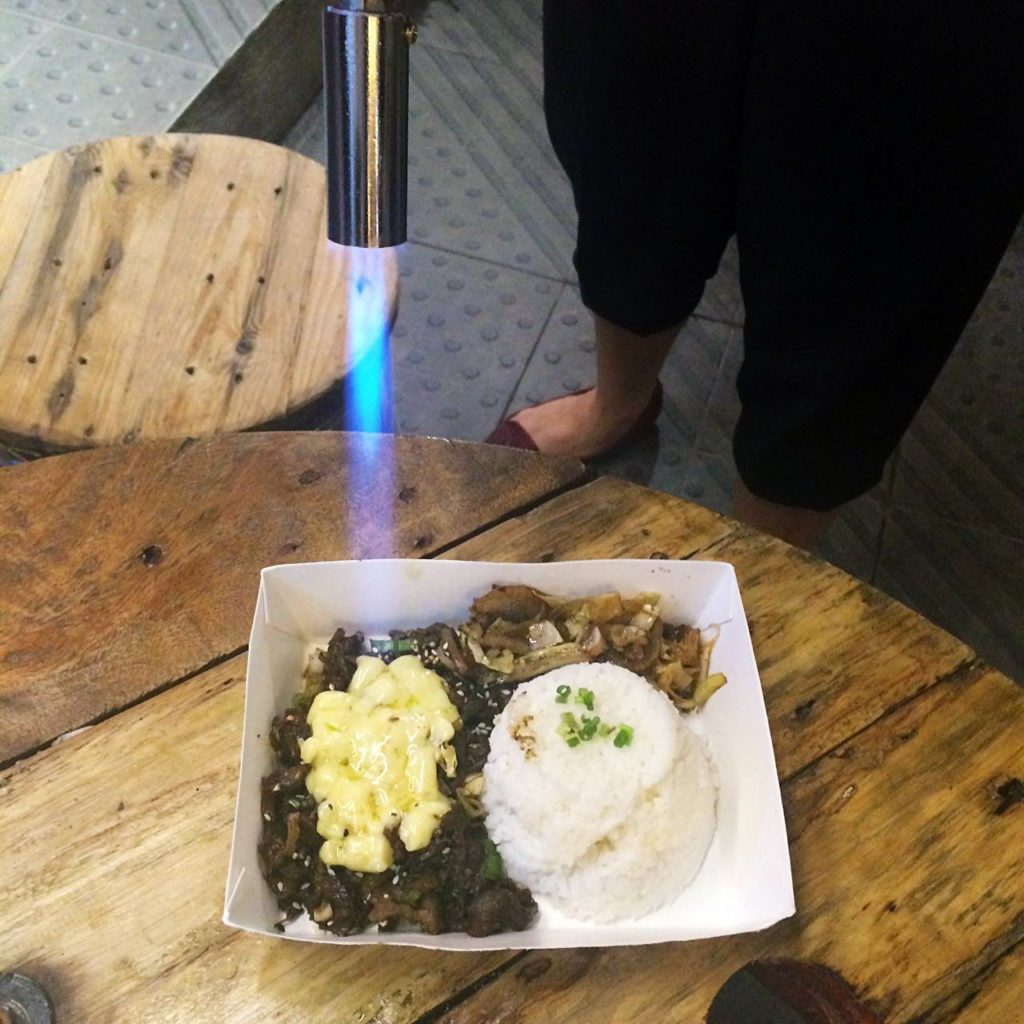 Unli-tempura for only P199! Yep, it's true. Tokyo Tempura serves deep fried battered tempura snacks. Their menu includes tempura kani, calamares, chili cheese, shrimp or a mix of all. This is its 3rd branch, following their first in Marikina and second at the Gastropark Food Park in Kapitolyo.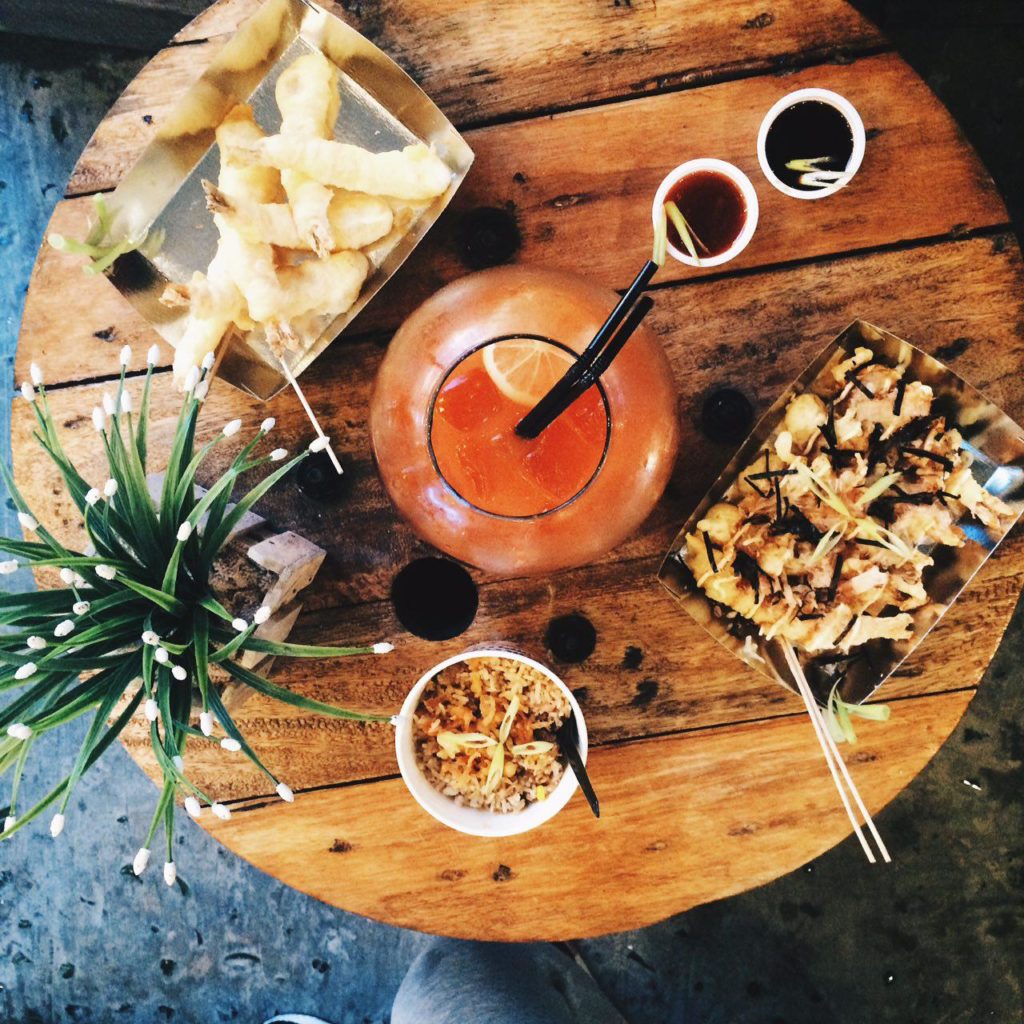 Waff offers special sweet and savory waffles. They even serve them in a cup with a hearty message. Must-try's include the: Sisig Volcano and Ice Creamy Red Velvet Egg Waffs.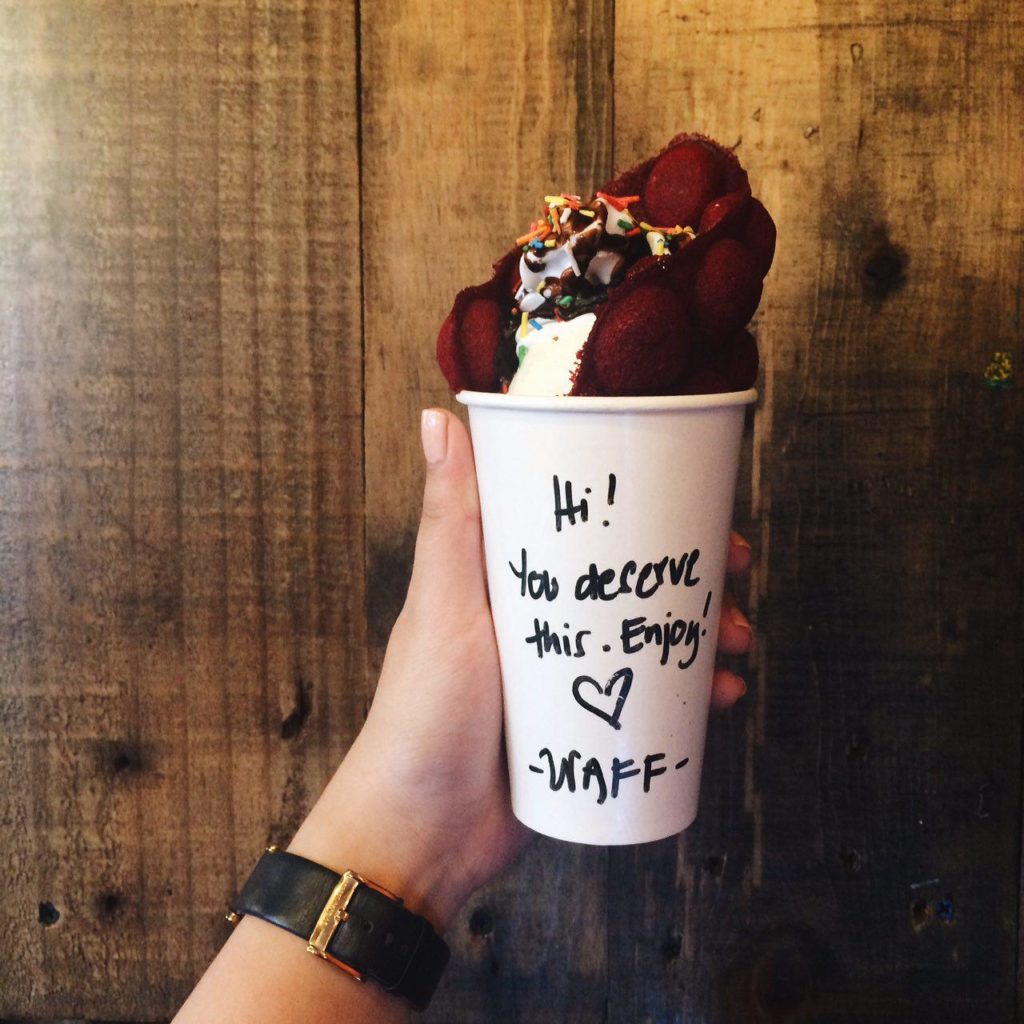 Wakamojo is a stall specializing in everything sausages. You can get the sausages by themselves, on a bun, or with sides. Must-try: Wakamojo Dog, Hungarian sausage with chili con carne, bacon bits, nacho cheese and grilled onions, and Fili-banger, Chorizo with adobo flakes, and adobo sauce.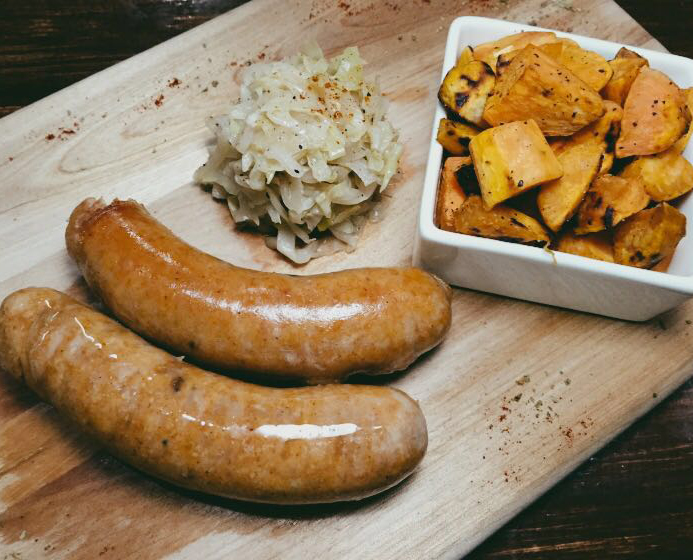 FUN FACT: 40% of these stalls offer new and unique concepts, while 30% are top players from other food parks, and 60% are owned by experienced chefs from here and abroad.
Other stalls to try: Asombroso, Bagneto, Burn, Cafe Fratello, Cajita, Chix n Biz, Icebox, Peri Peri Express, Puluts, Subwich Factory, Snowcreme, and Surf Shack. After enjoying all this delicious food, quench your thirst at the bar and try unique cocktails at Epicure, where they'll be serving poptails (popsicle cocktails) and liquid nitrogen cocktails (pictured below).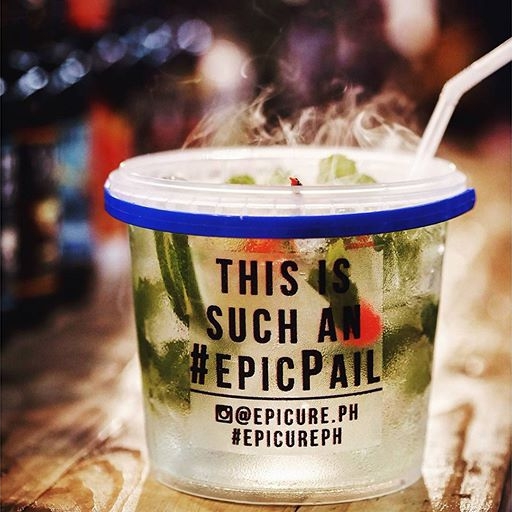 You want to know what sets this food park apart from everyone else? There will be live musical performances every weekend, from local bands to DJs. Plus, everything's super affordable, catering to those living around its prime location.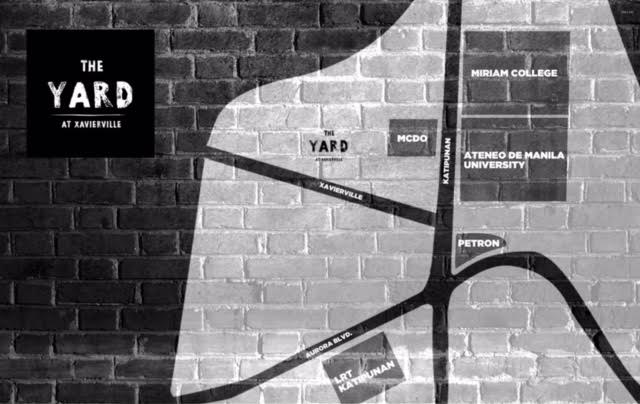 For everyone that wants to try The Yard, their soft opening hours are Monday to Sunday from 4pm-12am starting on June 18, 2016. The exact address: 83 Xavierville Avenue, Loyola Heights, Quezon City.
Don't forget to tag us on Instagram @bookyapp & use #bookymanila when you visit The Yard!