For one, it has steady Wi-Fi.

With the rise of small coffee shops in the Metro, it's hard to pick out the quiet spaces from the "chikahan" coffee shops. We know the struggle is real when you desperately need to finish that paper and you don't have a decent internet connection at home or you have to plug in your laptop and there are no sockets available. Good thing, there are new spaces in the metro where you can get some work done and have a few cups of good coffee and homemade meals while you're at it.
We welcome United Coffee with open arms to the Kapitolyo neighborhood. It could be a little harder to find but nonetheless, here are 8 legitimate reasons why United Coffee is your next hipster and much-needed COFFICE.
Book a table now and get up to P300 off!
Closed for now
United Coffee is a third wave coffee shop in Pasig and is one of Kapitolyo's newest best kept secrets. They serve a variety of caffeinated drinks, hot plates, and pastries to cater to your working/coffee session needs. According to United, "every coffee bean has a story to tell."
"Secret" location
United is located at a hip compound where all the restaurants are inside converted shipping containers. You'd be surprised at how spacious these restos are!
Also read: 9 New Container Restaurants Hiding in Kapitolyo
It's EDSA BDG approved
You know you're in for a treat when you see beans from one of the best local coffee roasters in Manila. United is one of EDSA BDG's retail partners.
Booky Tip: Their coffee drinks are a bit on the strong side, you can ask for some syrup if you prefer your coffee sweet. Check out our list of hipster coffee shops here.
There's FREE (and reliable) Wi-Fi
You're probably going to stop reading after this part (but please don't!) because this factor is a golden needle in a haystack. United not only offers fast internet, they also have ample sockets that's conveniently spread out inside the cafe.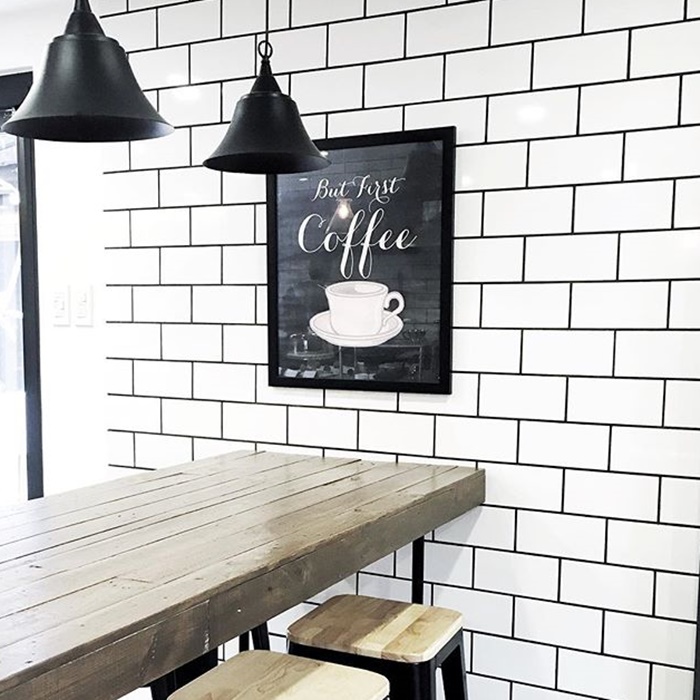 Public library
Looking for a quiet place to reread your favorite novel? United Coffee has a small library of popular fiction and non-fiction novels to enjoy for the rest of your stay.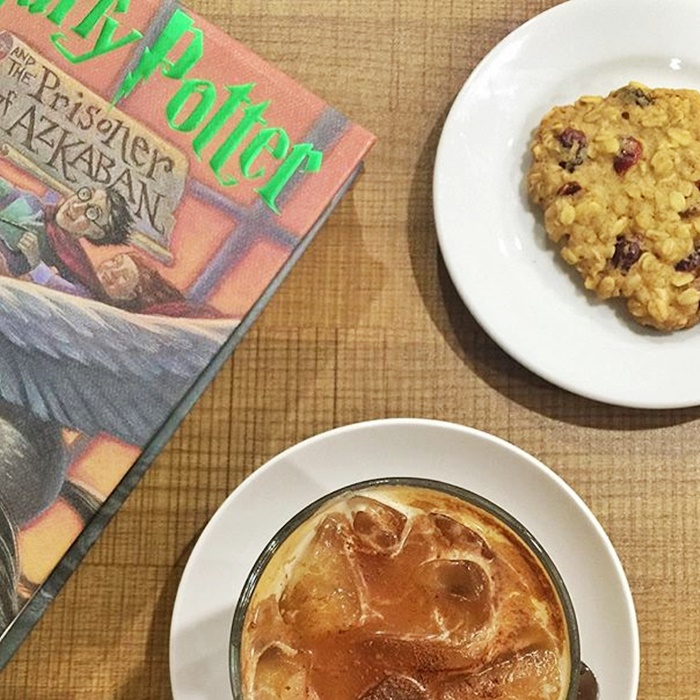 Good food for any time of the day
Man cannot live on coffee alone so United also offers a variety of hot plates, sandwiches, and pastas. Bestsellers include: Hot Spinach Artichoke Dip, US Slow Roasted Beef Sandwich, and their Baked Three Cheese Spaghetti Bolognese.
Store Hours: Monday-Thursday, Sunday: 11:30AM-11PM; Friday-Saturday: 11:30AM-12MN.
Wide range of pastries
You can choose from an array of pastries at United Coffee like cakes, dessert bars, and cookies. If you book a table with us, you can even get a surprise free dessert at the end of your meal.
Booky Tip: Their Brownie S'mores Pie made it to our list of the best new s'mores in Manila.
Different brewing methods
Tired of your usual commercialized brew? United uses special coffee brewing instruments like the V60, Aeropress, Chemex, and many more. But if you're not here for coffee, you can order a cup of their iced matcha latte or their smoothies.
Cozy interiors
United is divided into different areas that suit your needs. They have window sill seating, perfect for catching up with friends and a bar stool area, fit for work. Need a smoke? They also have an outdoor table as well.

View their Instagram account
16 United St., Kapitolyo, Pasig
(02) 738-7177
With the Booky app, you can simply type "COFFEE" or "CAFE" to browse over 2,000 cafes in Metro Manila, Tagaytay, and Baguio. Make us a part of your next COCOL by tagging us (@bookyapp) and using the hashtag, #bookymanila on Instagram.