The Queer Eye transformation you need.
Nothing makes a great first impression like a strong and confident smile, which is why yellow teeth can be a setback for flashing that beaming smile. Don't get us wrong, we're not saying yellow teeth are bad. In fact, it can be a factor of genetics and totally natural. But if your yellow teeth are holding you back, we've got a simple solution to help you gain that head-turning confidence!
You won't be needing Queer Eye's Jonathan Van Ness for his grooming expertise (although, we're pretty sure he'd approve), because The Smile Bar is offering a pretty sweet deal to help you achieve those ultra pearly whites.
The Smile Bar is a teeth whitening salon that offers an experience unique to most dental spas in Metro Manila. Utilizing advanced teeth whitening technology from Sweden, The Smile Bar promises a safe, fast, painless, and most importantly, affordable way to get the perfect teeth you've always dreamed of.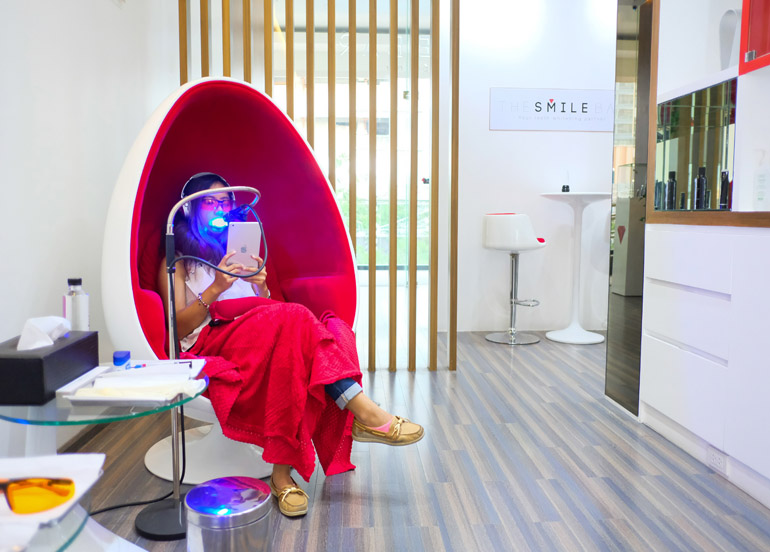 Brace yourself for their latest offer, because from November 1 to November 30, you and a friend can enjoy a Buy 1 Get 1 offer on Single Whitening only at The Smile Bar's Vertis North branch. We know it might be an unconventional way to bond with someone, but we guarantee that the results will be plenty to talk about!
Using state-of-the-art technology, just one quick session shows fast results; yours and your plus one's teeth can get 2 to 9 shades brighter in only 20 minutes!
But if you're in the mood for a more "Treat Yo Self 2k19" kind of day (or you think your teeth might need the extra help), you can claim the two Single Whitening sessions for yourself. Just make sure those two sessions are done on the same day and you're all set.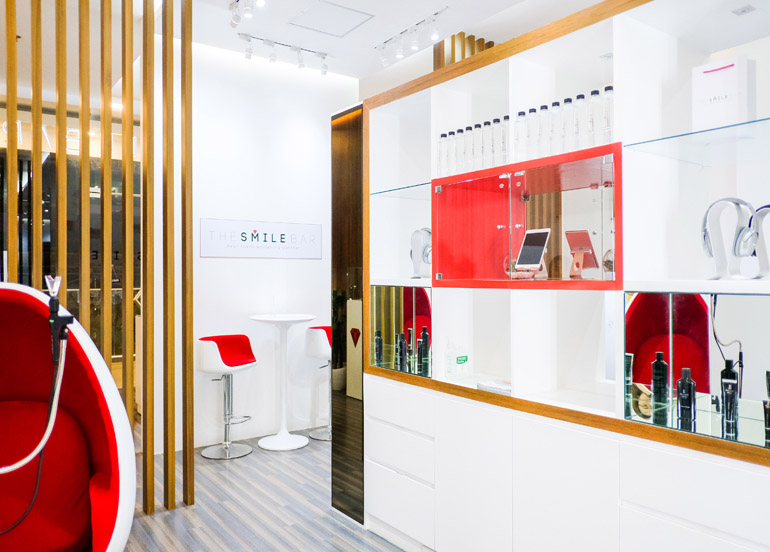 Don't forget, this offer is only available in The Smile Bar's Vertis North branch, so get a move on! We're looking forward to seeing your A-List celebrity smile transformation. For more updates, check out The Smile Bar's Facebook page.
Single Whitening
This offer is sure to make you smile! Get The Smile Bar's Single Whitening treatment and get one step closer to that movie star smile.
Price: ₱7,998 ₱3,999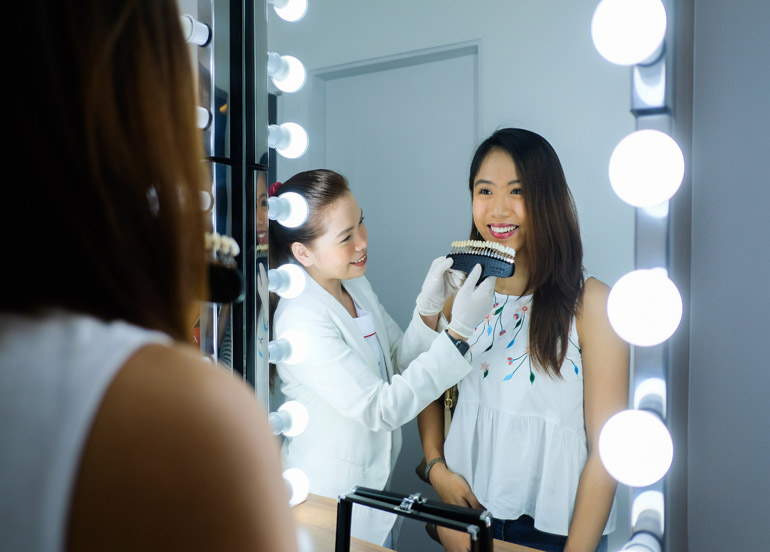 Check them out here
View all branches
View their Facebook page
View their Instagram account
4/F Ayala Malls Vertis North, Mindanao Ave, Bagong Pag-Asa, Quezon City
(0917) 590-0792
Ready for the next step of your makeover? You can type in "NAILS" or "FACIALS" on the Booky app to discover the best places to get glammed up in Metro Manila.
We're more than just food at Booky and we're here to give you the lo-down on the best things to do and discover all over Metro Manila—food, fitness, beauty, and more. Download the Booky app for FREE to discover today's best idea.