Warning: these strawberry shortcakes will make you greedy!
Strawberry shortcakes are the show-stealers of cakes—and for a good reason! Who can resist the smooth and creamy frosting tucked between layers of soft and pillowy vanilla cake? And topped with fresh, ruby-red strawberries? The thought is enough to make your mouth salivate!
Also Read: Where to Get the Best Cupcakes in Metro Manila
Gone are the days when strawberry shortcakes are just a picture on your screen. Now, you can finally get your hands on this heavenly treat and discover its deliciousness with your on taste buds! Here are shops and restos in the Metro that offer strawberry shortcake!
Sainte Anne Cakes have only been in the business for over a year, but they already won the hearts (and palates!) of numerous customers! All that is because of the perfect texture of their cake, the deluxe cream filling, and generous slices of strawberries. Try this dreamy combination of strawberries and mangoes in your shortcake!
Note: They accept orders through their Facebook and Instagram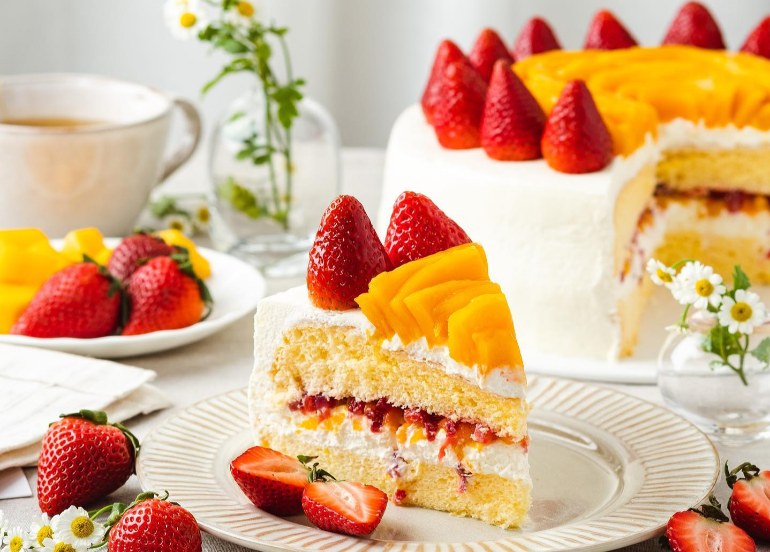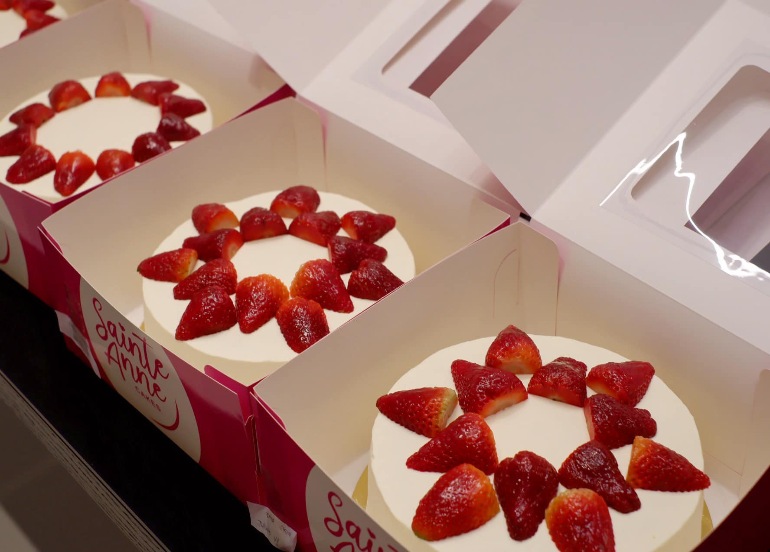 Send good karma your way by ordering this scrumptious strawberry shortcake from Good Karma Bakery! As a shop that's popular for their one-of-a-kind milk tea, artisanal strawberry milk, and Korean minimalist cakes, Good Karma has mastered the art of satisfying the sweet tooth.
Note: Order through their website.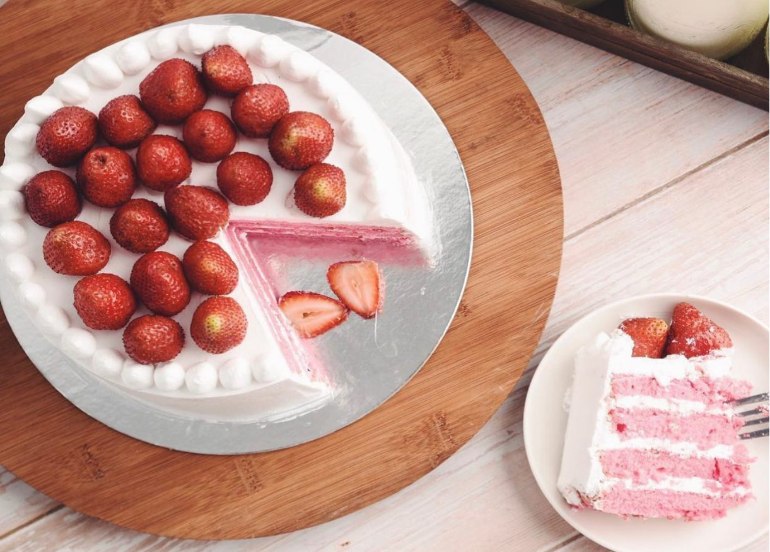 View website
View their Facebook
View their Instagram
Good Karma Bakery 1750 Las Piñas
(0945) 224-4166
This strawberry shortcake for Nono's will make you say Yes Yes! Nono's takes your comfort food to a whole new experience through 6 inches of strawberry-cream indulgence and three layers of of-so soft chiffon.
Available for: Take-out or delivery via GrabFood, FoodPanda, and PickARoo. Inquire with them directly for orders.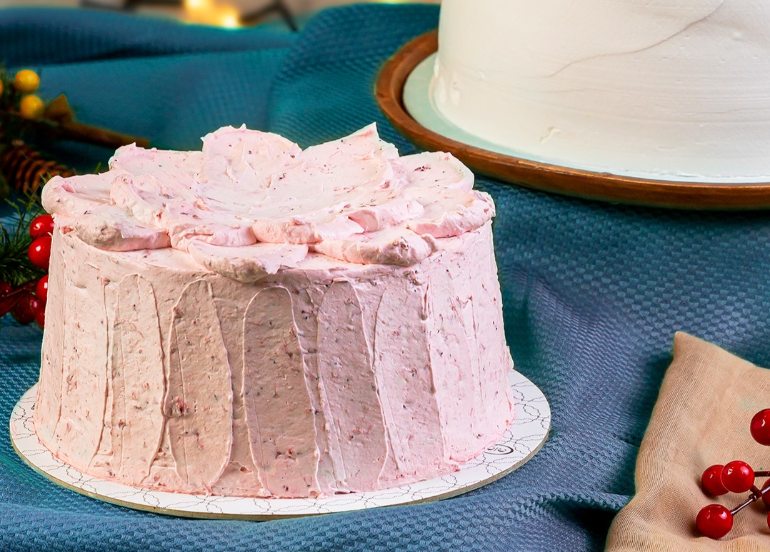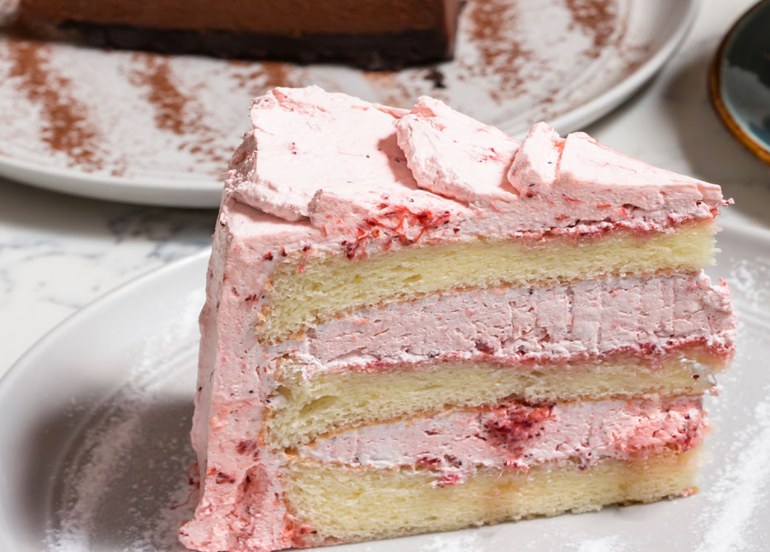 View menu
View their website
View their branches
View their Facebook
View their Instagram
Wadough's has become a popular choice for local celebrities and sweets enthusiasts when it comes to desserts that are almost too pretty to eat. As the brainchild of chef Wado Siman, Wadough's cakes offer nothing less than artistically crafted design and indulgent flavors, much like this strawberry shortcake.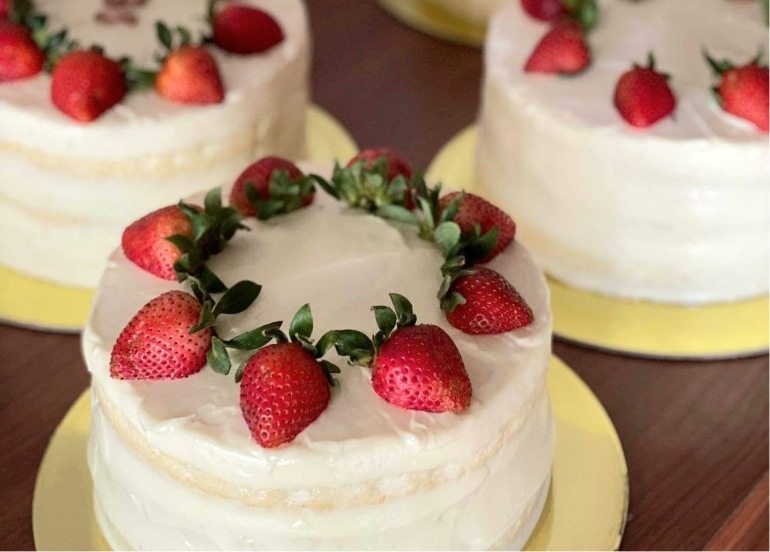 View menu
View their Facebook
View their Instagram
154 Maginhawa Street, Diliman, Quezon City 4301 Quezon City
02 7717 9089
Mary Grace captures the very essence of home-cooking. Apart from their beloved comfort meals, Mary Grace also offers handmade pastries and heavenly cakes that will show you what it truly means to cook with love.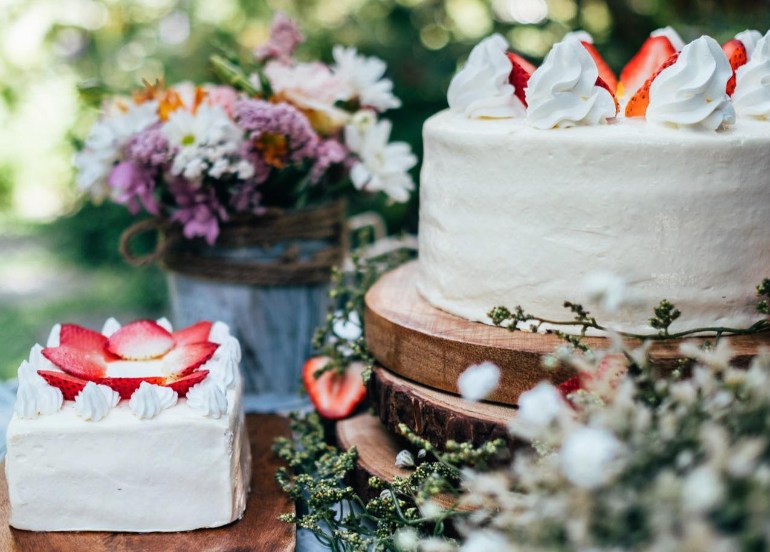 View menu
View their branches
View their Facebook
View their Instagram
Wild Flour has truly risen the bar for strawberry shortcakes in the Metro. It might look simple on the outside, but this cake strikes the perfect balance between creamy indulgence and delicious fruitiness that will make you begging for more.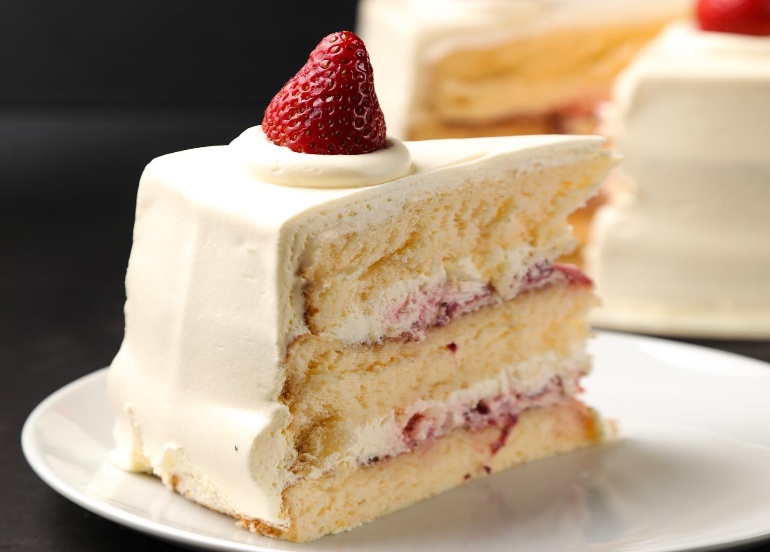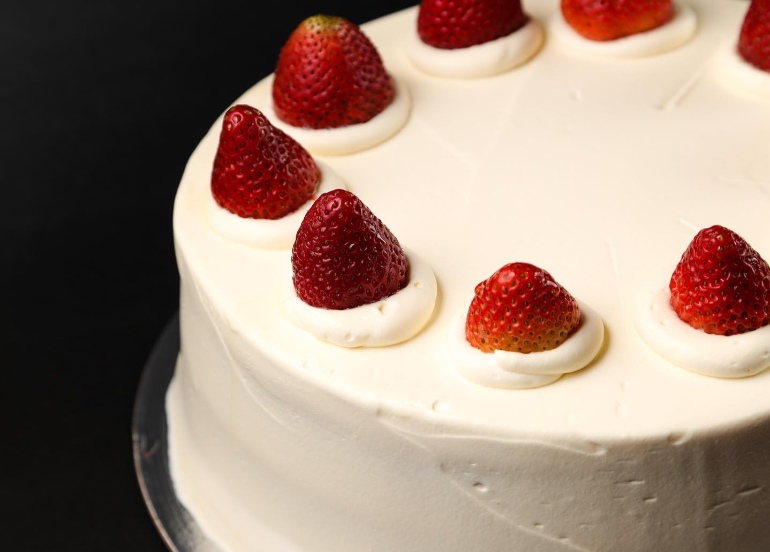 View menu
View their Facebook
View their Instagram
4th ave cor 26th st. Fort Bonifacio Global City Taguig, Metro Manila
(02) 856-7600 / 0917 852 0950
Niji Desserts started out as a humble bakeshop in Quezon city, but their name is now on the tongues of people all over the metro. Their much-talked-about strawberry shortcake is a crowd favorite, along with their famous fudgy brownies that are spun in various flavors!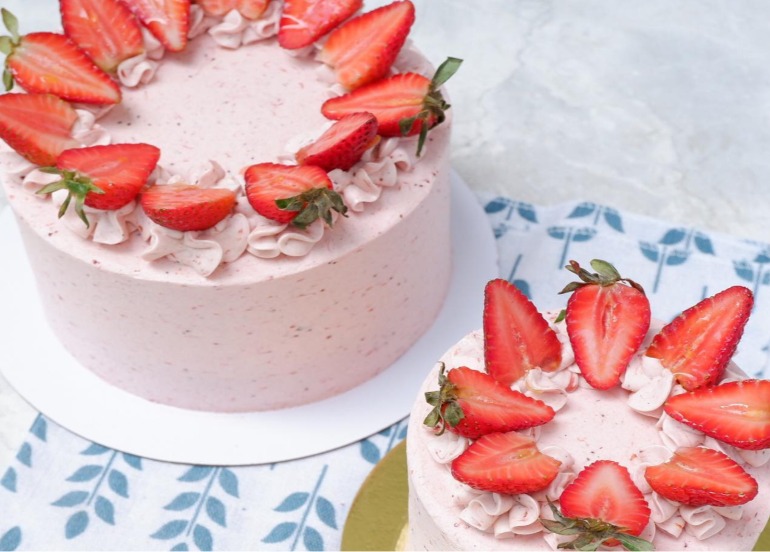 View their Facebook
View their Instagram
Xavierville 3, Katipunan, Quezon City
0917 844 6064
Nothing screams like Treat Yourself more than Bebe Rouge's cakes and pastries. From their intricately made bonbons to their luxurious tiers of strawberry shortcake, this dessert shop will make you gorge on the sweetest things in life.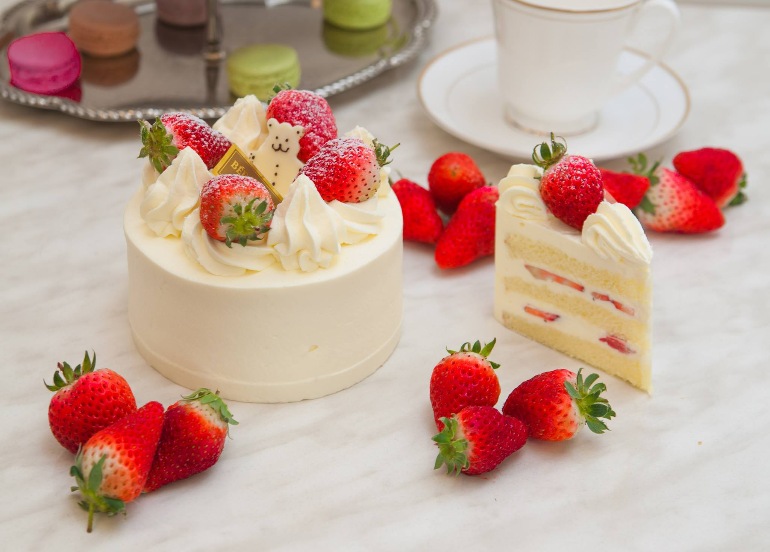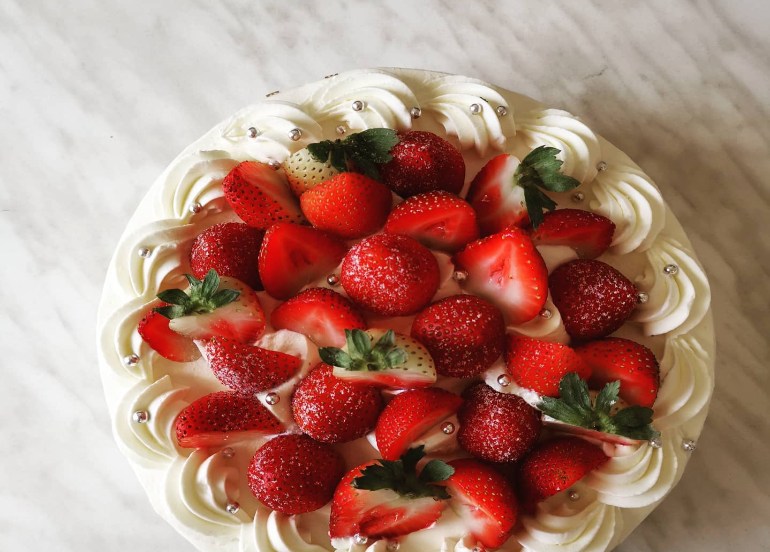 View menu
View their Facebook
View their Instagram
Makati city, Philippines
09178519636
These strawberry shortcakes are the perfect dessert for sharing! But if you want to have it all to yourself, go ahead! We won't judge ;)

Follow Booky on Twitter (@bookymanila) and Instagram (@bookyapp) to stay on top of foodie news! You can download the app for FREE on iPhone or Android and discover over 1000 of the top restaurants in Metro Manila and just watch as your foodiverse explodes!