Go wild for the drinks, go wilder for the prize!
Calling all UNO fans with a sweet tooth to satisfy, Cha Tuk Chak just launched 2 new exciting milk tea flavors to celebrate UNO®'s 50th Anniversary Celebration! And the best part? Getting these drinks gives you a chance to win wild prizes, too!
Also Read: Welcome the New Year with Starbucks' New Infinite Comfort Drinks
The country's leading Thai Milk tea brand has taken their signature tea recipe and combined it with surprisingly delicious twists, creating the new UNO Wild Drinks, Dreamy Durian Dalgona Dalgona Cheesecake and Cherry Cotton Candy Dalgona Cheesecake!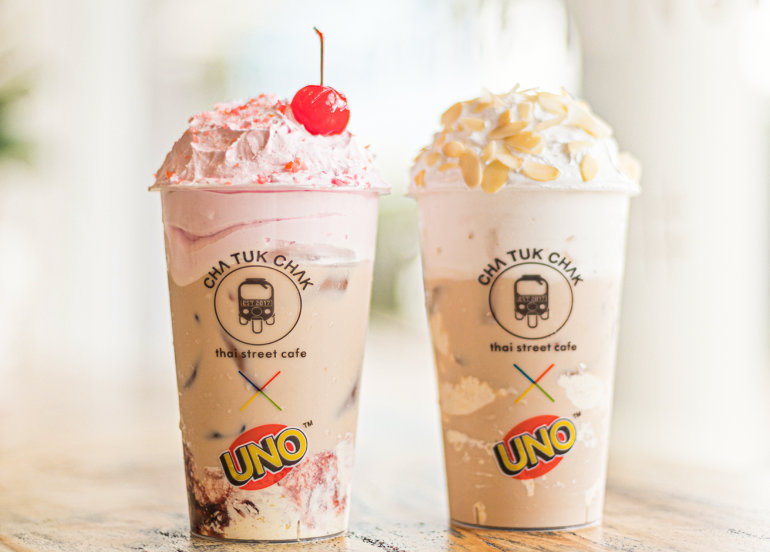 First up on our flavor profile is the Dreamy Durian Dalgona, which takes Cha Tuk Chak's signature milk tea and combines it with a creamy blend of durian cheesecake. It's mixed with Durian dalgona, crunchy bits of Biscoff cookie, and almonds on the top; creating a rich, custardy drink that your taste buds will love!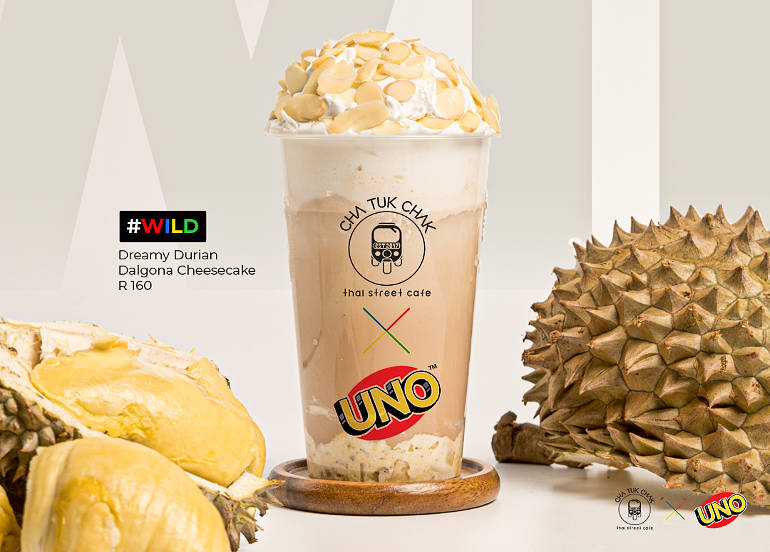 Next is the Cherry Cotton Candy, a level-up from your ordinary cherry drink. This one blends Wild Cherry Cheesecake with Biscoff cookie bits, cotton candy dalgona, and a popping surprise on top!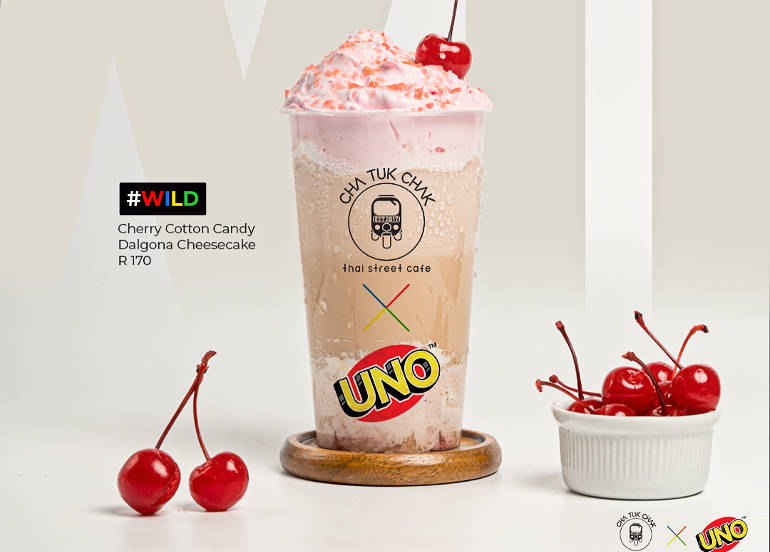 Get the UNO Wild Drinks at Cha Tuk Chak at a starting price of P160 for the Dreamy Durian Dalgona Cheesecake and P170 for the Cherry Cotton Candy Dalgona Cheesecake!
There's More: Wild Prizes Await With Cha Tuk Chak's UNO Wild Drinks!
Here at Cha Tuk Chak, you get more than mind-blowing flavors of milk tea, you can also get a chance to win wild instant prizes and raffles such as a trip for 4 to Thailand, PS5, VIVO X70, JBL Speakers and Earbuds, Exclusive CTC x UNO Merchandise, and WILD Coupons for you to enjoy!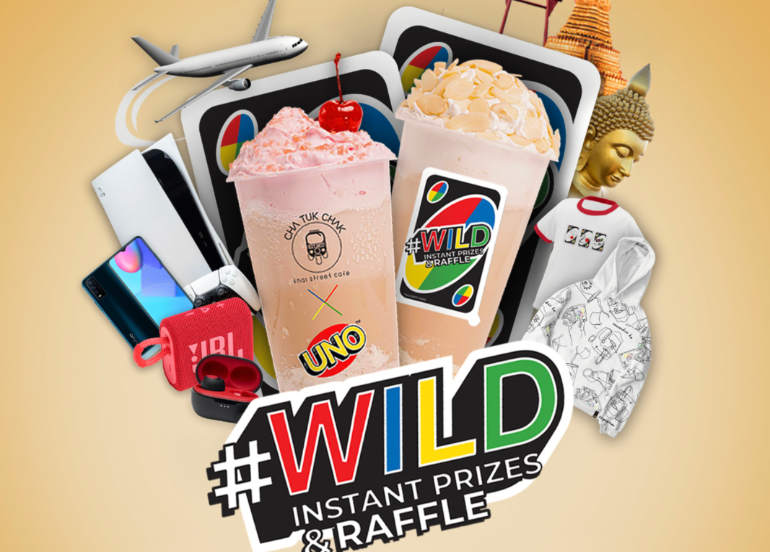 So, how do you win these amazing giveaways? Simply buy any flavor of Cha Tuk Chak's WILD Drink. Then, peel the UNO sticker and scan the QR code to claim your instant prize. And finally, register your QR code to submit your raffle entry to win the grand prize–a trip for 4 to Bangkok, Thailand!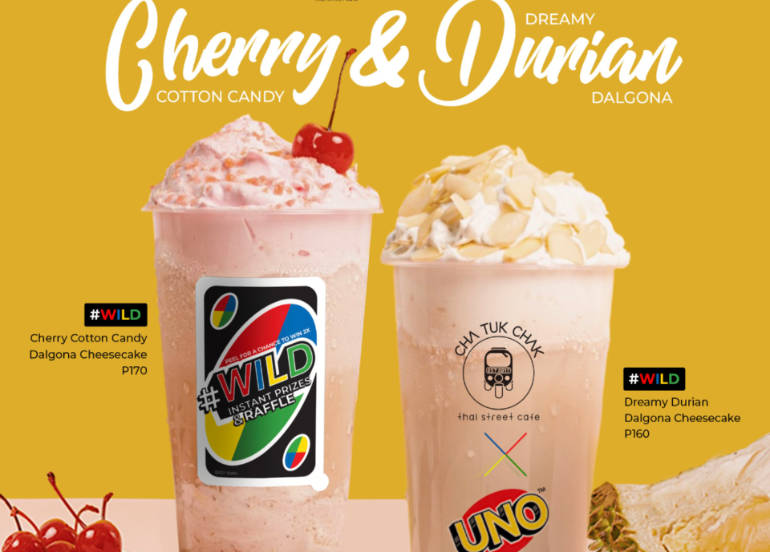 These prizes are available for claiming by 2022 so be sure to keep an eye out for other instant prizes and promo details! Craving for these new UNo Wild drinks? Order through Booky now!
View menu
View branches
View website
View their Facebook
View their Instagram
If you still haven't, download Booky for free on iOS and Android and enjoy the convenience of searching and booking restaurants offline.