Soju think you can be a bartender now?
Based on the Top 10 shows on Netflix, it's safe to assume pretty much all of us are marathoning the best Kdramas we can find. A common theme of their culture we get to view may strike a chord with us and our longing for our past lives: drinking.
Way too many scenes feature drinking soju, we can't help but miss our favorite flavored drinks! In the meantime, we'll just have to master the art of making our own soju cocktails while virtually drinking with our friends. Try out these 10 soju cocktail recipes with common ingredients you might have at home!
ALSO READ: Your Guide to Korean Food Delivery Available Now
Soju Melona
Grab your blender and let's make a slushie! As if Soju can't get any better, we've spotted this combo from TikTok, you can watch it below.
What it's perfect for: When you're craving for a frozen cocktail.
Recipe:
1 bottle Soju
1 can Sprite
2 Melona Popsicles
Some ice
Blend this all together until it reaches a slushie consistency.
Melona-Ju
This drink is sure to satisfy your ice cream cravings for the night. Whip out any Melona popsicle you've got in the fridge, and use it to stir your Soju and Sprite!
What it's perfect for: Curing your sweet tooth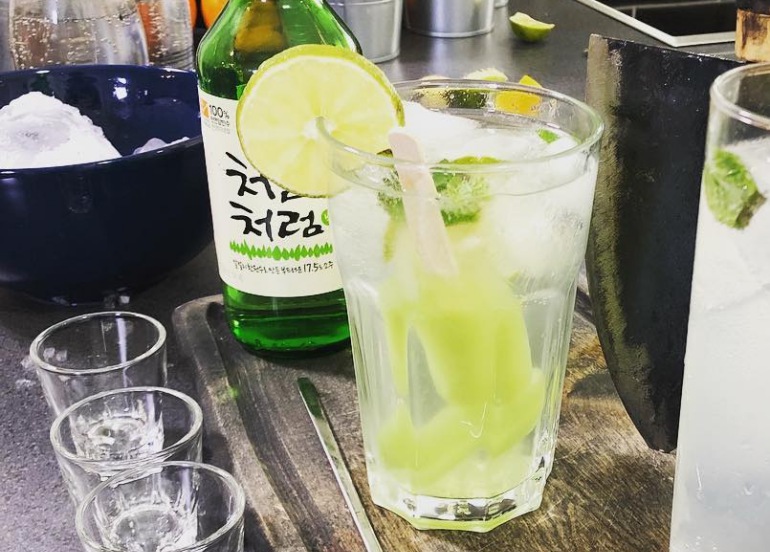 Recipe:
1 or 2 shots of soju
Melona ice cream popsicle
Sprite
Soju Yakult
This is where it all began. It's a no-hassle drink for a lazy evening at home or to enjoy with friends and family!
What it's perfect for: When you want to enjoy the classics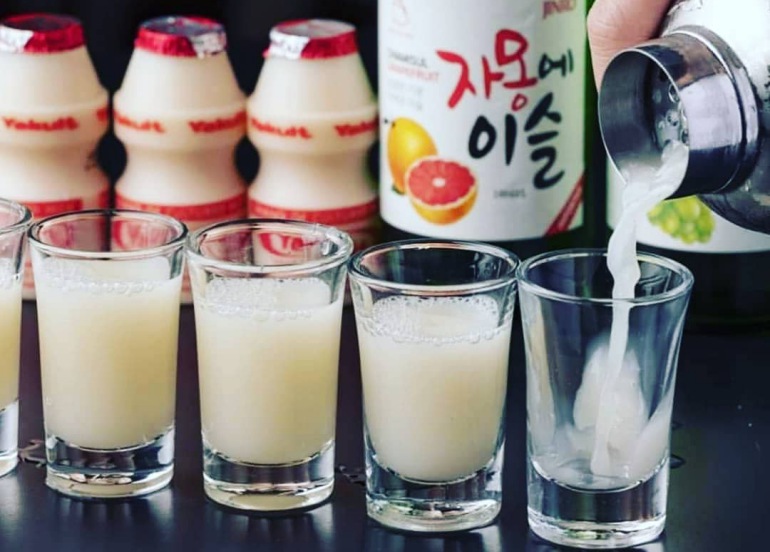 Recipe:
2 shots of soju
2 shots of Yakult or Korean yogurt
Optional: Sprite
Soju Bomb
Want to go from zero to 100 real quick? Looking for a quick way to get that buzz on? Mixing two favorites, beer and soju, is perfect to get there faster. Soju bombs, or somaek as they call it, is what you're looking for!
What its perfect for: When you're catching up with friends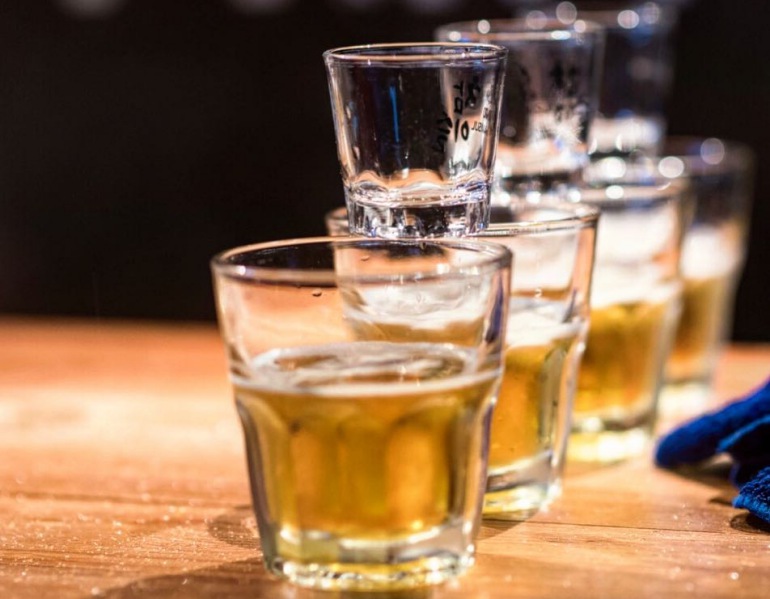 Recipe:
2 shots of soju
Half a glass of beer
Energizer Soju
What's poppin'? You are! This soju mix is ready to get you feeling like the life of the party in your next barkada Zoom conference.
What it's perfect for: Getting LIT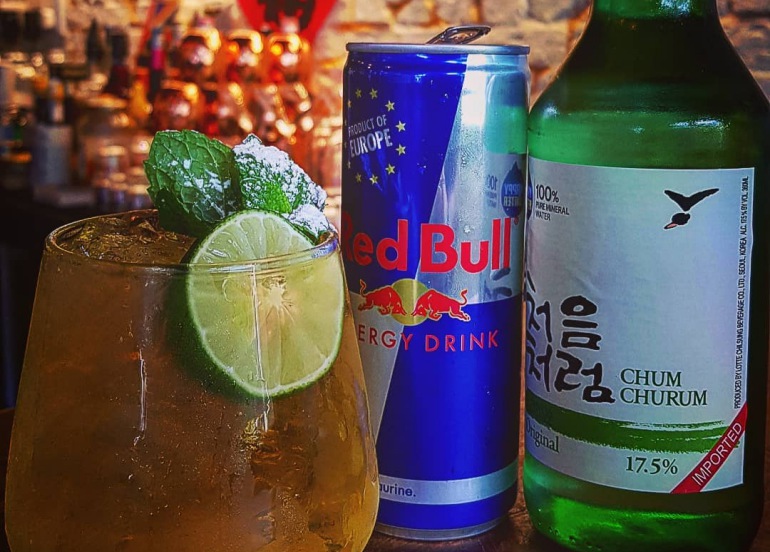 Recipe:
2 shots of soju
Equal amounts of Red Bull and Gatorade
Lemon Soju
Summer is here so go and treat you and your family this delicious (and wholesome) soju mix!
What it's perfect for: Fresh and invigorating, almost as innocent as a mimosa.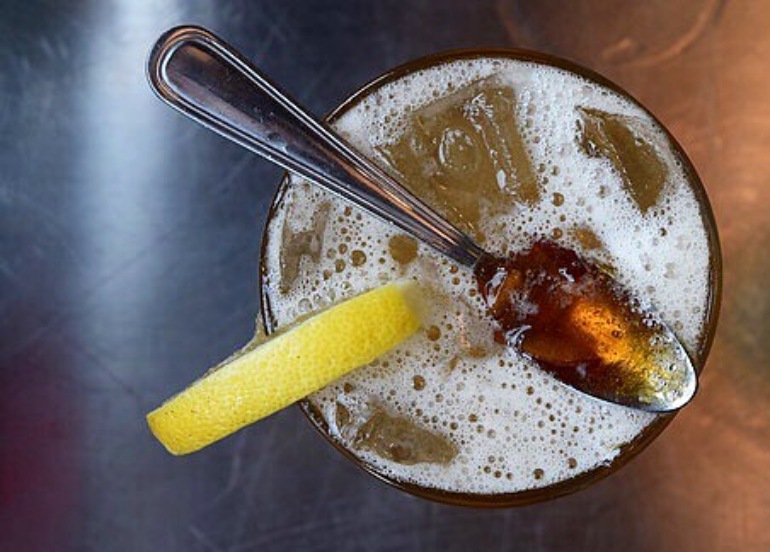 Recipe (for 1 pitcher):
4 shots of soju
½ cup of lemon juice
½ cup of sugar
½ cup of warm water
1 cup of seltzer water
Lemon slices
Soju Makgeolli
This is the perfect final touch for when you're imaging yourself in a tiny pub in Seoul!
What it's perfect for: The ultimate Korean drink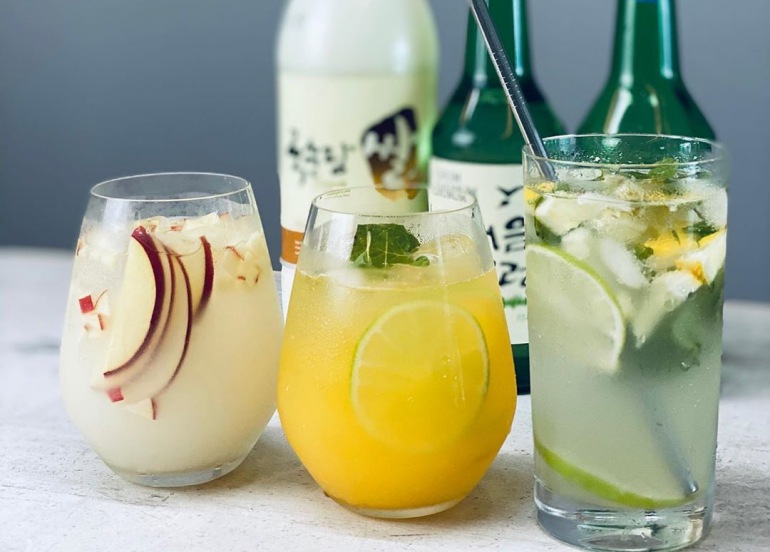 Recipe:
2 shots Soju
3 shots Makgeolli
Ice cubes
Apple slices & cubes
Soju Cider
The freshest and simplest drink you can ask for this summer.
What it's perfect for: A simple but flavorful drink for some Netflix and chill (alone)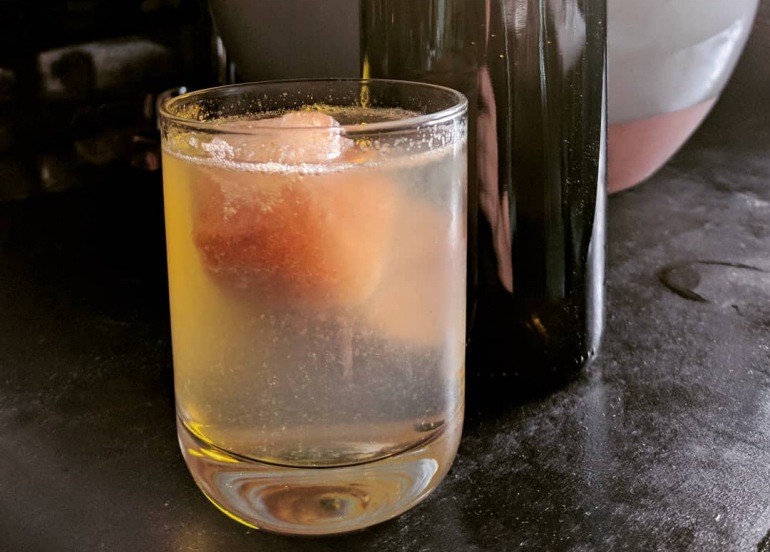 Recipe:
2 shots Soju
250ml sparkling apple cider
Ice cubes
Your choice of fruit (plum, pear, apple, etc)
Insider tip: If you want to take it up a notch, you can chop your fruit and freeze along in ice cube tray.
Soju Mojito
This flirty mix is sure to impress anyone you're serving it to (or anyone viewing your Instagram stories)! Just what you need for when Soju Yakult just won't cut it.
What it's perfect for: When you want to pretend you're ordering from a bar
Recipe:
2 shots of soju
1 small lime cut in half (keep extra for garnish)
2 sprigs of fresh mint (keep extra for garnish)
1 teaspoon of coconut sugar
Sparkling water
Soju Sunrise
This sassy drink is bound to bring in sugar, an orange slice, and everything nice. It's not bad on the eyes either!
What it's perfect for: When you're feeling fancy
Recipe:
2 shots Soju
300ml orange juice
Ice cubes
Orange slice, lime slice & mint sprig (for garnish)
By Kyle de Dios and Jody Mackun
Well, that's all there is to it! In light of the COVID-19 crisis, we hope these cocktail combinations will help you make it through this lockdown with your family and friends. Try it out for yourself and let us know if you liked it through our Instagram, @bookyapp. Take care always! – The Booky Team