Cooler for the summer!
Milk tea enthusiasts have their go-tos when it comes to getting their fix of boba. Meanwhile, those who like their tea in its purest form – or with a sugar cube and a splash of milk only – also have their favorites.
Also check out: 20 of Metro Manila's Favorite Milk Tea Spots
If you're an enthusiast through and through and love both the bag as much as the ones made behind the counter of your favorite milk tea shop, then you'll be happy to know that you can have the best of both worlds with Serenitea's newest collaboration with Twinings. Introducing Serenitea's newest summer drinks made with Twinings tea: The Luxe Coolers available only until June 30, 2022.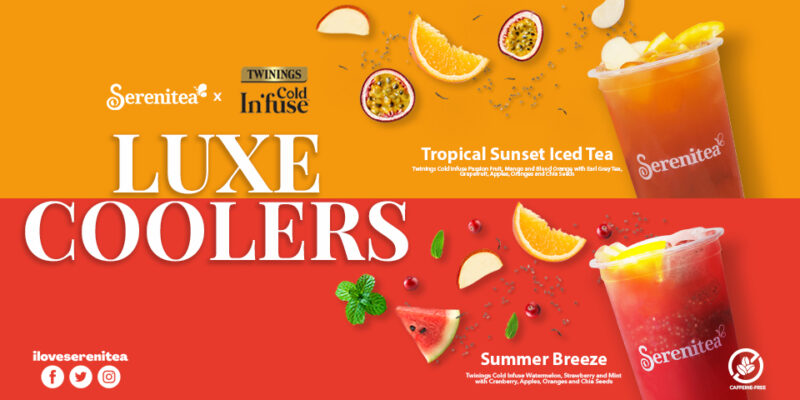 Enjoy their Tropical Sunset Iced Tea made with early grey tea, passion fruit, grapefruit with chia seeds, oranges, and apples, or their Summer Breeze made with cranberry, mint and watermelon with chia seeds, oranges and apples.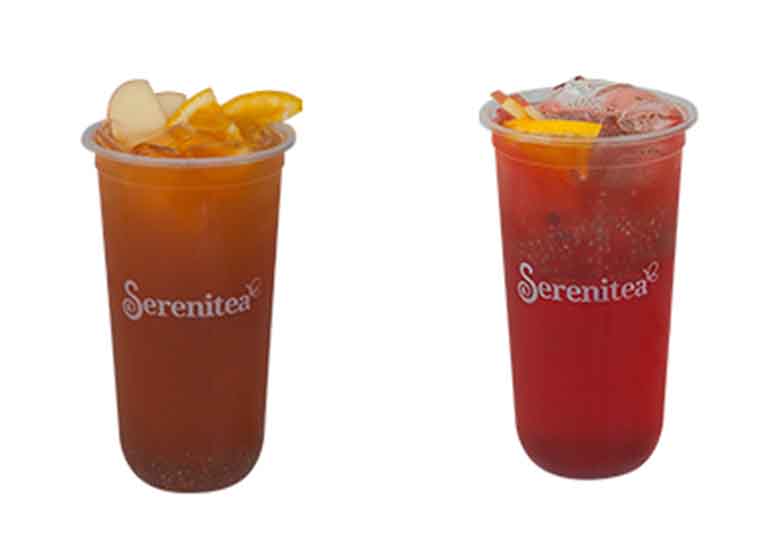 Get a drink or two to twin with a friend by ordering directly from Serenitea!
For updates on Serenitea's newest drinks, check out their social media accounts:
View menu
View their delivery website (powered by Booky)
View their Facebook page
View their Instagram account
If you want to be updated with food news, follow our social media accounts:
View Facebook page
View Instagram account
View Pinterest account
View Twitter account
Search for "LOCATION" on the Booky app to see the complete list of restaurants with their corresponding menu and details of location. Share with us your experiences by tagging us on Instagram @bookyapp and using the hashtag #bookyapp when you post your photos online.
Cover Photo from Serenitea's Facebook page