Which one ISDA one you've already tried?
Another pantry staple, canned sardines have proved to be one of the cheaper, if not the cheapest, alternatives to fresh seafood for when you need a break from all the canned meats you've been eating.
Looking for more recipes? Check out 45 Pancit Canton Combinations You Have To Try At Least Once!
In addition, canned sardines also has nutritional value. If you eat it in moderation, you can get a number of vitamins and minerals like omega-3 fatty acid, vitamin B-12, vitamin D, calcium, protein, potassium, and more.
Are you planning to have sardines for your next (few) meals? Switch your sardines up by enjoying them in the 20+ ways listed down below!
Simple Combinations
Sardines + Crackers
Sardines + Pandesal
Sardines + Rice
Sardines + Salad
Sardines + Pancit Canton
Insider tip: Add cheese or kesong puti to your crackers/pandesal and sardinas combination.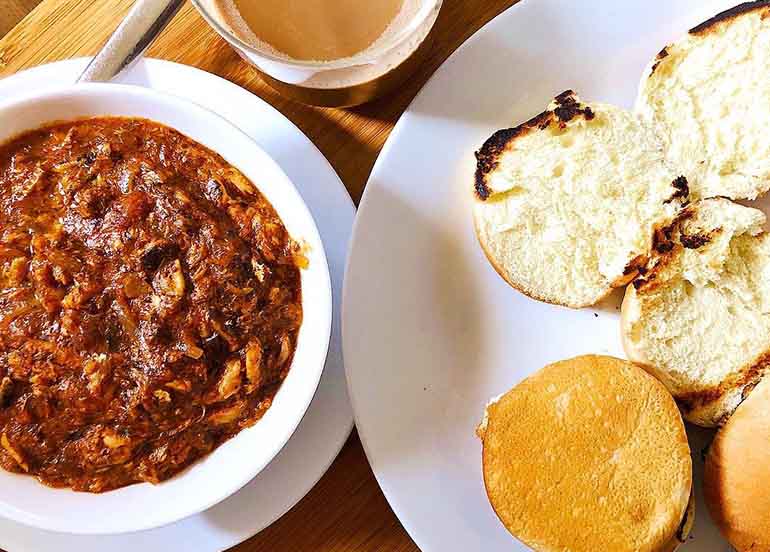 Easy to Prepare and Cook
Ginisang Sardinas/Sinabawang Sardinas
Sinabawang Sardines na mga Dahong Gulay
Tortang Sardinas
Sardines Omelette
Odong Noodles with Sardines
Grilled Sardines
Sardines Pasta
Insider tip: Some dahong gulay you may add are alugbati, pechay, malunggay, and spinach.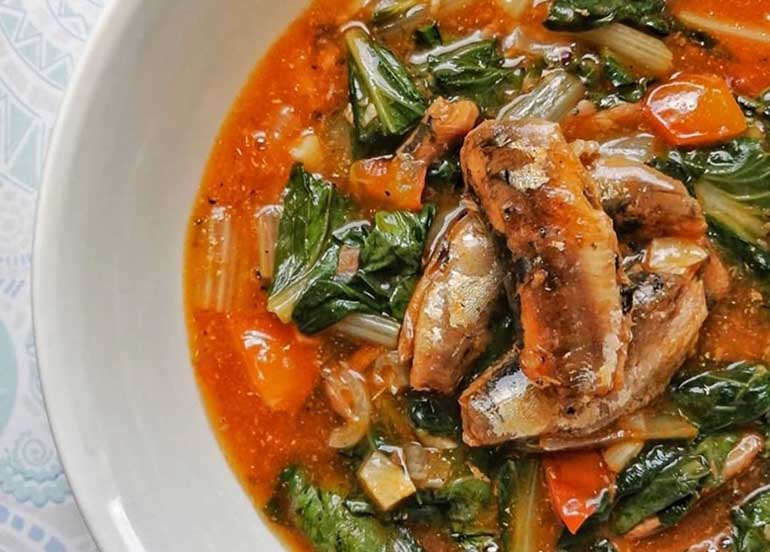 Fried Sardines
Lumpiang Sardines
Sardine Fishball
Sardine Nuggets
Sardine Patties
Sardine Dumplings
Home Cook Worthy
Sardinas at Miswa
Ampalaya na may Sardinas
Sardinas at Upo
Sardinas at Monggo
Sardinas at Ginisang Gulay
Sinigang Sardinas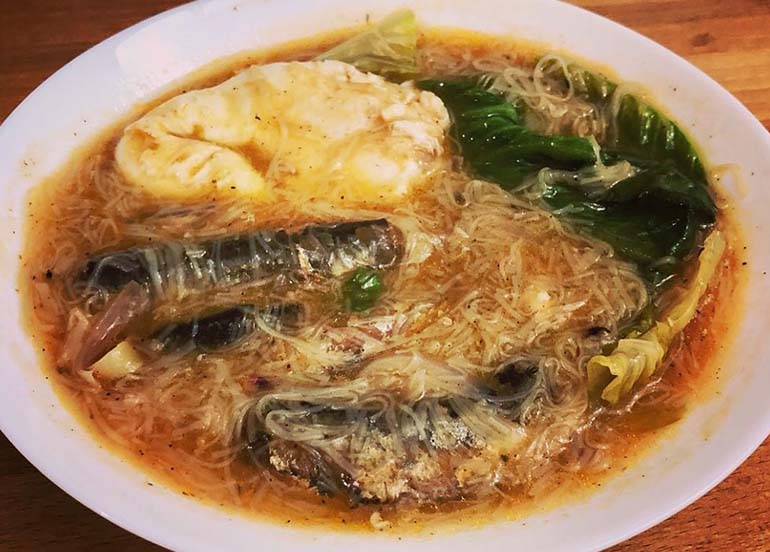 Well, that's all there is to it! In light of the COVID-19 crisis, we hope these combinations helped you make the most out of your food supplies. Try it out for yourself and let us know if you liked it through our Instagram, @bookyapp. Take care always! – The Booky Team