Let's listen in
Running out of ways to keep you entertained during this quarantine? Here's an idea, if you haven't tried podcasts yet then here's a sign that you should!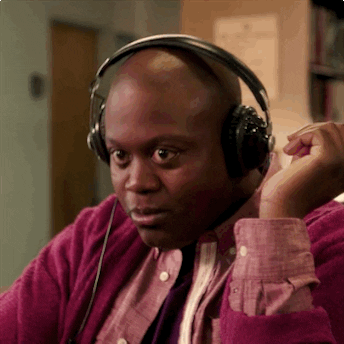 There's a certain charm and nostalgia when it comes to podcasts, similar to books, your imagination will take you places so check out some of these homegrown ones, grab a drink, go to your favourite spot in the house, and get to listening.
Thrillers
If you're into Buzzfeed Unsolved then you might want to check out Stories After Dark, it's all about crime and generally chilling stories in the local scene and it'll keep you entertained for hours. Their topics range from a number of tragic events that have happened in the country from the Ozone Disco Fire, the Pepsi Paloma incident, The Maguindanao Massacre, and many more.
You can listen here.
If you're into all things crime and creepy with a touch of humour then Creepsilog is for you. Their topics range from horror movies, scary tv series, and more.
You can listen in here.
Sports
As in their name, The four men of Wrestling-Wrestling Podcast, Stan Sy, Ro Moran, Raf Camus, and Chino Liao, talk all things about the sport. The podcast has been around since 2014!
You can have a listen here.
The Staying Major podcast is all things basketball from local to international. Host Eric Menk also has notable guests over such as Tab Baldwin, Rudy Hatfield, and more.
You can listen here.
Comedy
Led by writer, Ali Sangalang, with comedian Victor Anastacio, the two talk about the usual things that Filipinos go through daily; as if you're listening in on your barakda's kuwentuhan session so expect a lot of laughs and kulitan.
You can listen here.
Improv Comedian, Aryn Cristobal, delves into the local comedy scene. She has notable guests over and talks about topics like how jokes are created, what's it like to perform to a vast array of people, and more.
You can have a listen here.
Three stand-up comedians, Nonong Ballinan, GB Labrador, and James Caraan have a funny take on current events, you can listen to their social commentary here.
Miscellaneous
Monster RX radio DJs, Rica Garcia and JC Tevez talk about anything and everything, it's as if you're listening to your friends make chika. You can listen in on their "halo-halo" topics here.
Get into a deeper level of discussion with all things considered "geek-y" from Star Wars, comic books, mutants, and more. You can tune in here.
Sip your tsaa and listen in on some fun and random kuwentuhan from Tsaastrology where they talk about all things astrology and even drag.
You can listen here.
Information & Support
PumaPodcast dives into current events along with helpful insights from respective persons from psychologists, lawyers, and more.
You can listen in here.
Ever have something bothering you but don't know where to turn to for advice? Walwal Sesh just might help. Hosts Gia, Renz, and Vino discuss topics ranging from mental heath, heartbreak, love, equality, and more.
You can listen to their sessions here.
We're more than just food at Booky and we're here to give you the lo-down on the best things to do and discover all over Metro Manila—food, fitness, beauty, and more. Download the Booky app for FREE to discover today's best idea.