Loving you was re-e-e-ed, re-e-e-ed!
Red is the color of love, so for this coming Valentine's Day, why not make things sweeter between you and your partner by getting them a Red Velvet Cake! This timeless dessert will not only spark up the romance, but it will surely satisfy you with its eye-catching looks and luscious taste!
Also Read: 17 of the Most Addicting Frozen Brazo Cakes in Manila
While there are numerous bakeries that offer this classic cake, we've rounded up the best spots in the metro to order Red Velvet Cake, perfect for this love month! Check them out!
M Bakery is most popular for their Banana Pudding that comes in a wide variety of flavors, but apart from that, they also offer delectable sweets and treats like this Red Velvet Cake! Sink your teeth into three layers of soft, red velvet cake, smooth vanilla icing, and crumbs of red velvet for that extra yum!
Price: P2,200 for 3 layers. To order, visit their stores or call their numbers below.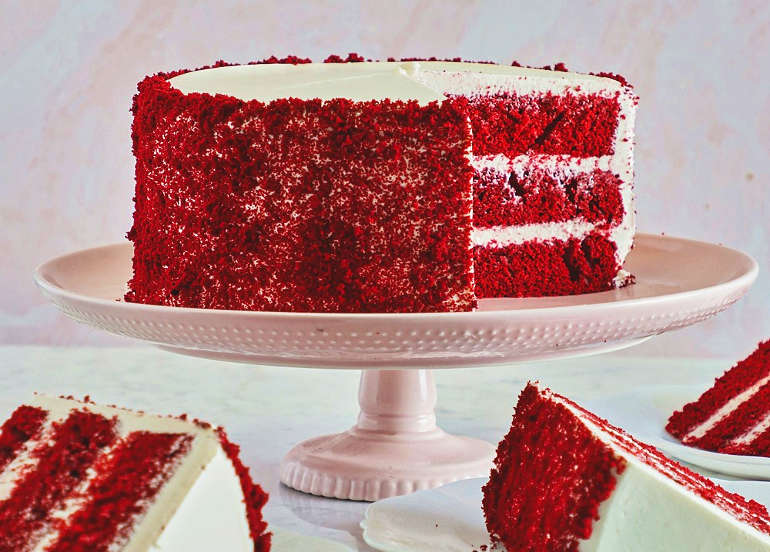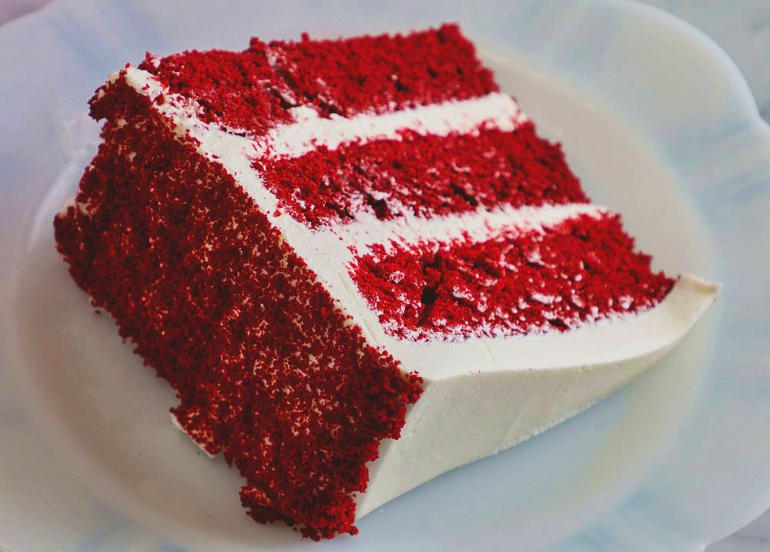 View menu
View their Facebook
View their Instagram
One Bonifacio High Street Mall, BGC | Rockwell Powerplant Mall
0917-8221262 (Rockwell), 0917-6331718 (BGC)
If you've ever tasted the cupcakes by Cupcakes by Sonja, you'll know that they are what dreams are made of. But if you want more than a few bites of their signature Southern Red Velvet, then grab yourself a whole cake! It's made of Belgian Cocoa and yummy cream cheese frosting that you won't get enough of!
Price: P1,200. Give them a 3-day lead time for your orders.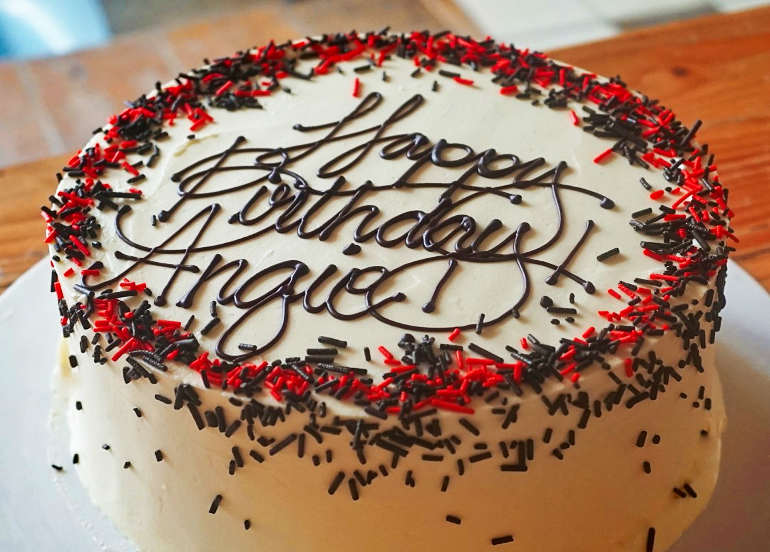 View menu
View branches
View website
View their Facebook
View their Instagram
Fall head-over-heels in love at your first bite of this Red Velvet cake by Clara Dolce. It's soft, creamy, and it melts in your mouth–absolutely addictive! Don't forget to try their other creations like Chocolate Cake with chocolate ganache and Carrot Cake with cream cheese frosting.
Price: P800 for the 6". To order, fill out this form.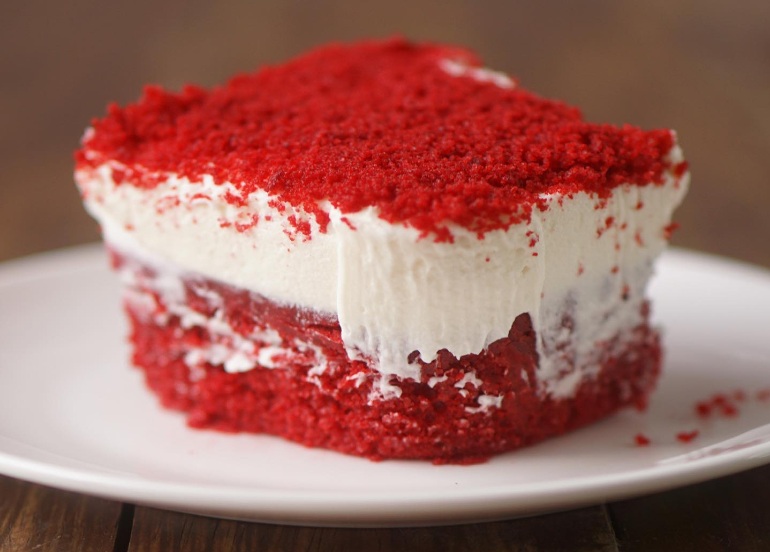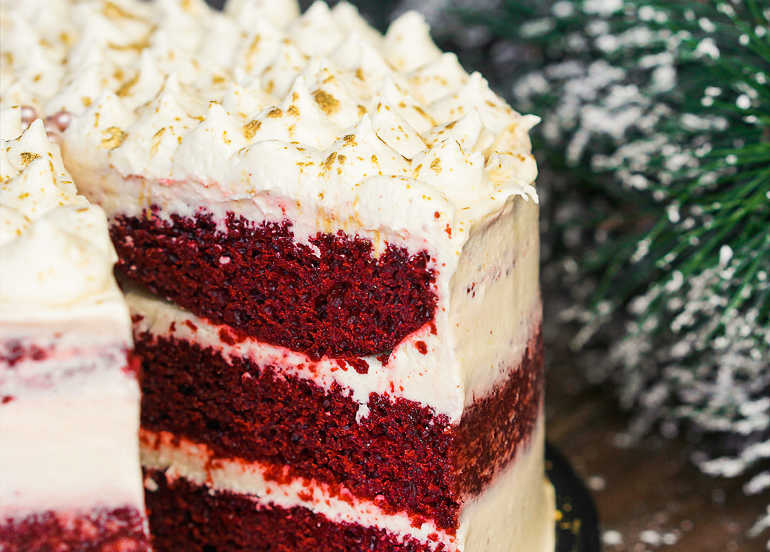 View menu
View their Facebook
View their Instagram
12 Hacienda Ave, Marikina
0916 794 5889
If it's an indulgent treat that you're craving for, look no further than Red Velvet Manila! They specialize in whipping up the most delectable Red Velvet cakes that can turn ordinary days into extra special moments. To make things extra sweet, they also make heart-shaped red velvet cakes upon your request!
Price: 4" Heart cake starts at P700. To order, click this link or send them a DM.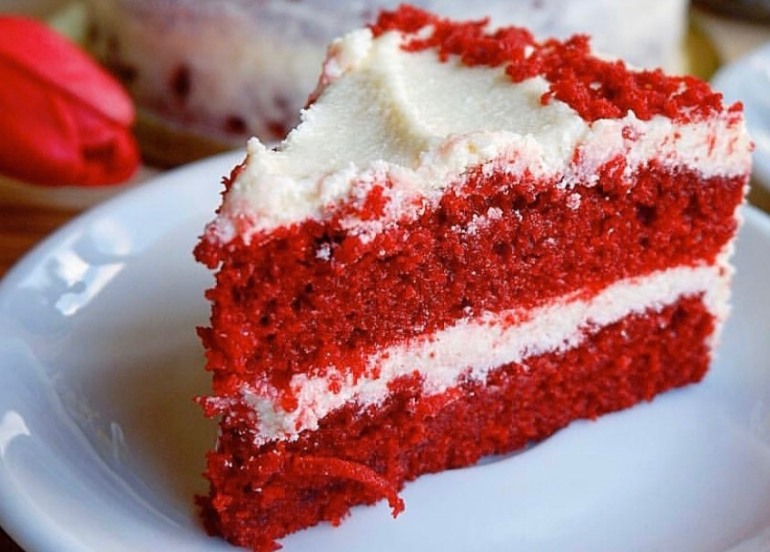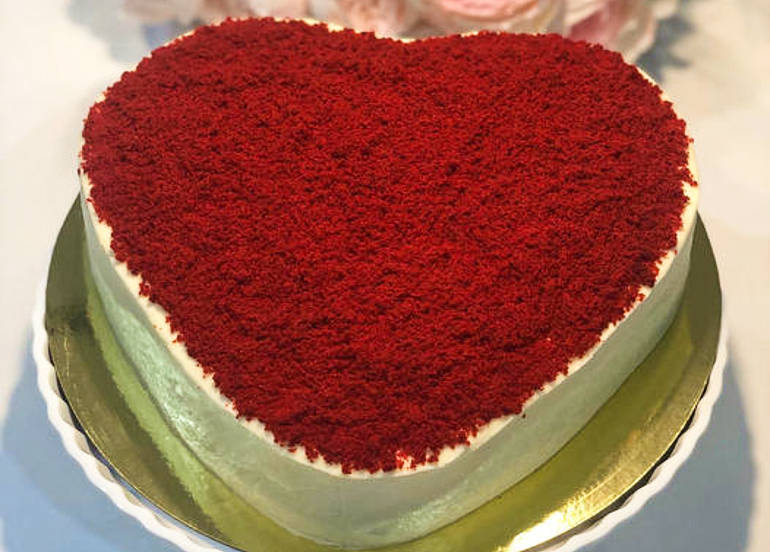 View their Facebook
View their Instagram
Katipunan, Loyola Heights, Quezon City
(0947) 252-4999
A famous spot for their cheesecakes, Melliza's also makes Red Velvet cakes that are to die for. Once you take a bite of that red velvet goodness, we promise you won't be able to stop! Of course, if you want to indulge a little more, they also offer Red Velvet Cheesecake that's thick with delicious layers!
Price: P310 for the Junior Red Velvet, P750 for the whole cake. To order, visit their shop.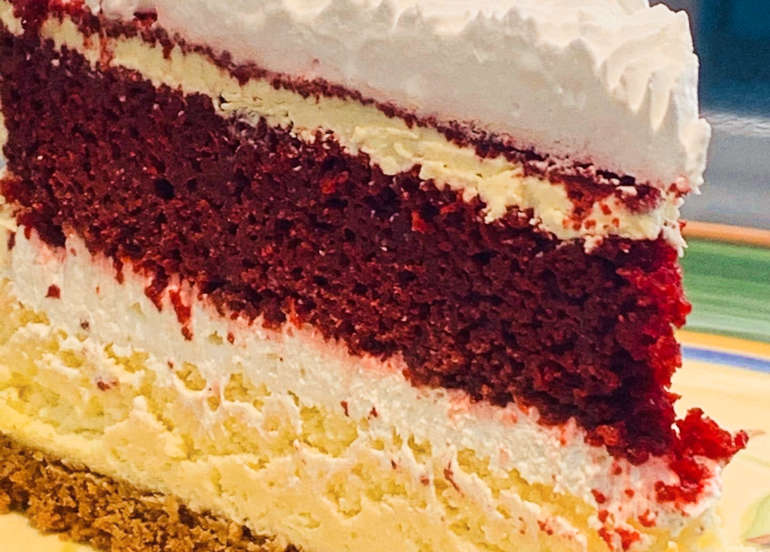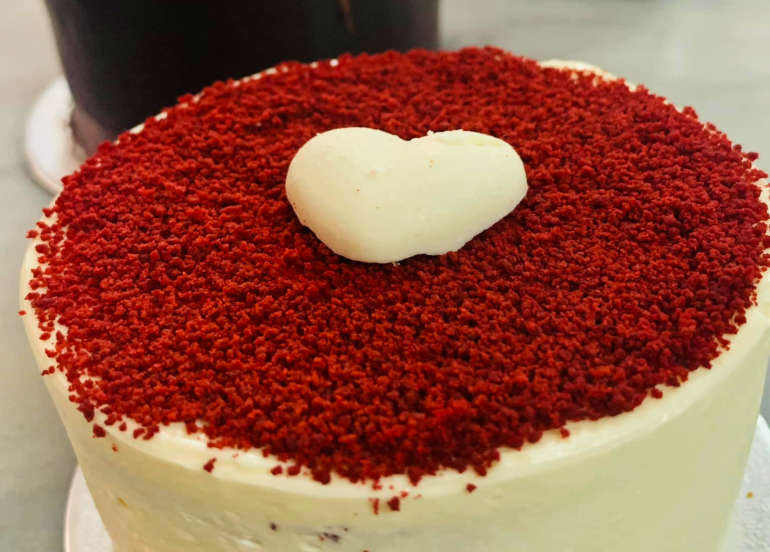 View menu
View their Facebook
View their Instagram
9696 Kamagong St., San Antonio Village 1203 Makati
Sugar, oh my honey, honey! Honeybon's Red Velvet cake is not one to miss especially since their cream cheese filling is made with buttermilk and a hint of cocoa vanilla that makes every bite oh-so delish!
Price: P860. To order, go to their website or swing by their stores at SM Megamall, Festival Mall, and select Tokyo Bubble Tea stores.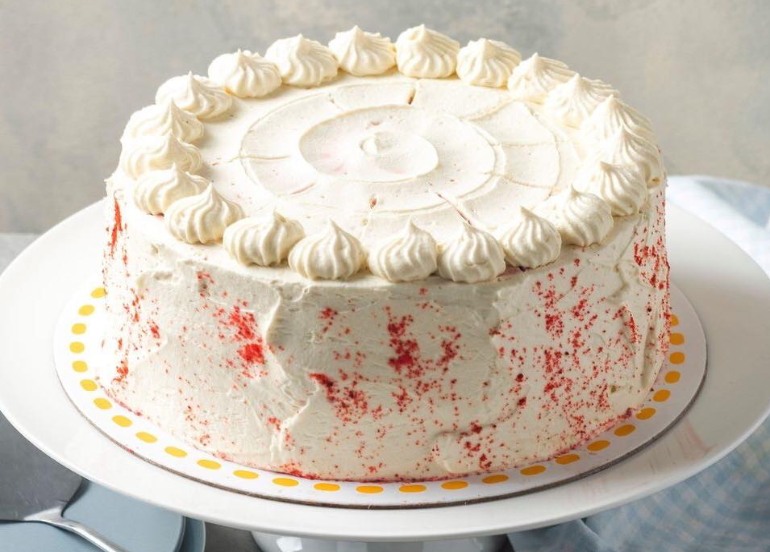 View menu
View their website
View their Facebook
View their Instagram
238 Banawe Cor. Panalturan St., Manbesa, 1115 Quezon City
We've got one word for Naked Patisserie's cakes—glamorous! But apart from their jaw-dropping looks, Naked Patisserie's Signature Red Velvet cake is also delicious because of its moist and creamy layers and toppings of red velvet crumbs and edible gold pearls. Fancy!
Price: P2,150. To order, go to their website or message them on facebook.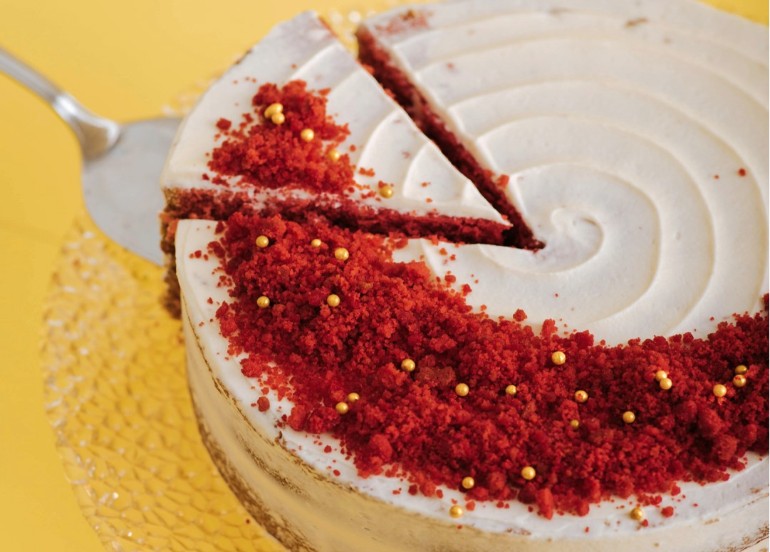 View menu
View their website
View their Facebook
View their Instagram
The Peninsula Manila Corner of Ayala and Makati Avenues 1226 Makati
Cake2Go – multiple branches
Sometimes, your Red Velvet cravings hit real hard that you just have to get a slice ASAP. It's a good thing that Cake2Go is that trusty store where you can get premium cakes of various flavors right at your doorstep!
Price: P970 for the whole cake. Order through their website or visit their branches.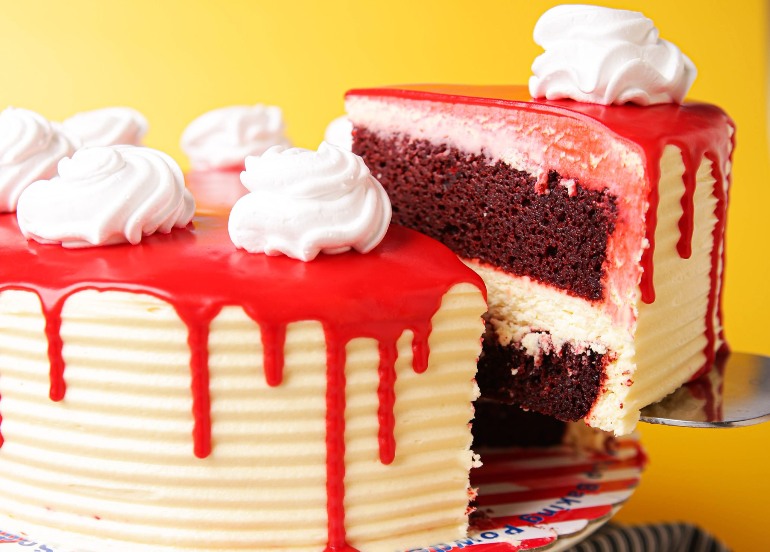 Wadough's just keeps wowing us with their witty minimalist cakes, too-pretty-to-eat creations, and their heaven-sent flavors. This slice of Red Velvet is what happiness tastes like, but why stop there when you can get a whole cake, am I right?
Price: P1,200 for the whole round cake. Available for dine-in and pick-up. You may order by sending them a message on Facebook or booking via Grab Food, Food Panda, Pick.a.roo & Beep Delivery.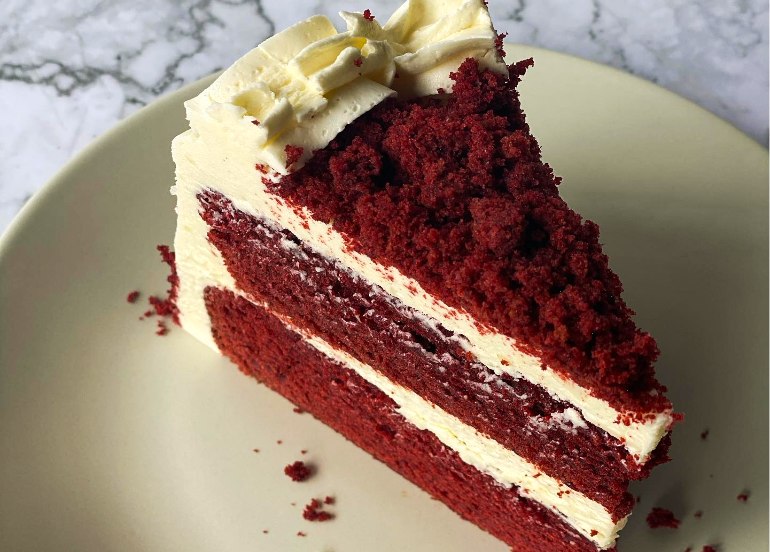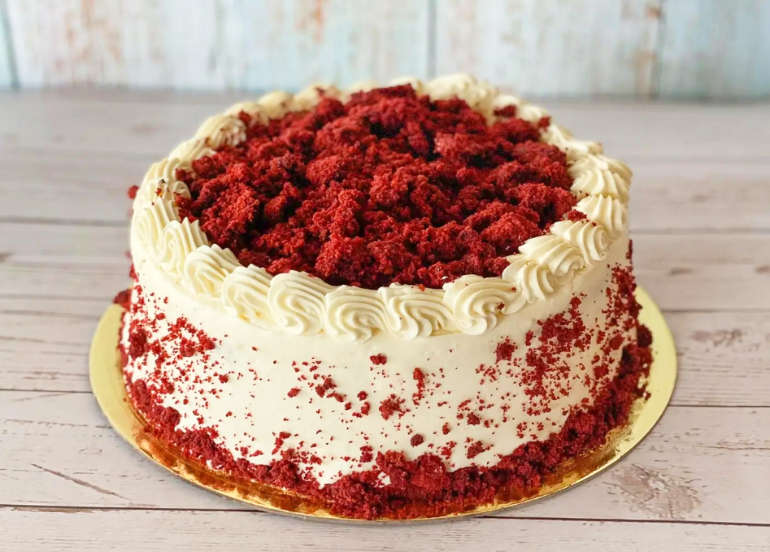 This Red Velvet cake from Butternut Bakery just sent us straight to heaven! Each bite captures that perfect moist texture and that tangy, addictive taste thanks to the balance of vanilla, buttermilk, a hint of cocoa, and that luscious cream cheese frosting. You'll definitely be wanting more!
Price: P1,500 for the whole cake, P320 for the baby cake. To order: Visit their branches or send them a DM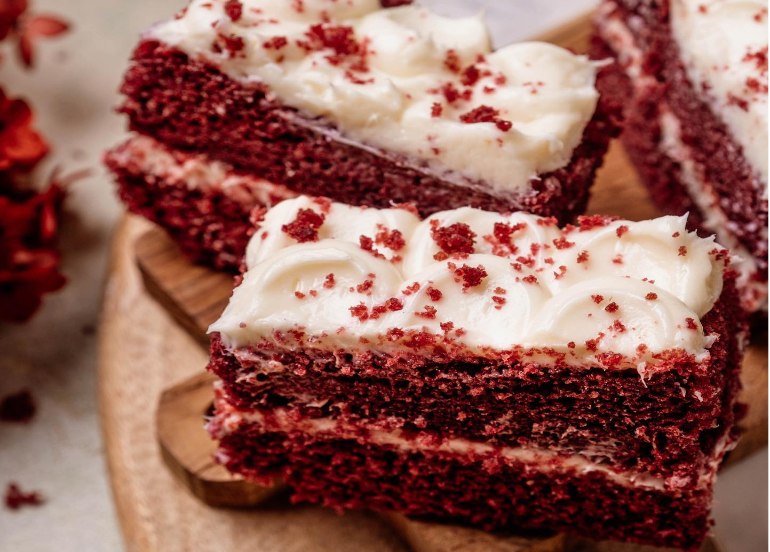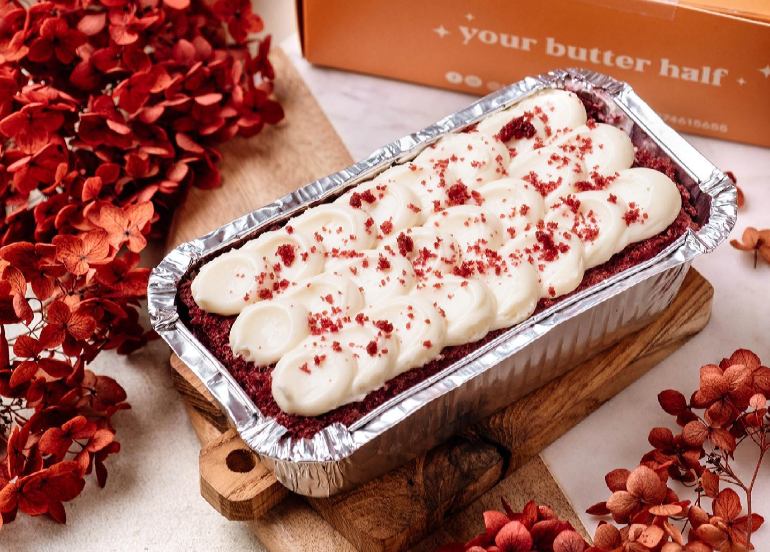 View menu
View branches
View their website
View their Facebook
View their Instagram
Come on, give in to the temptation ;)
In the mood for something sweet or savory? Search for "LOCATION" on the Booky app to see the complete list of restaurants with their corresponding menu and details of location. Share with us your experiences by tagging us on Instagram @bookyapp and using the hashtag #bookyapp when you post your photos online. Happy eating!