Pancakes in Popeyes? Flippin' fantastic!
Known for their one-of-a-kind fried chicken dishes and their world-famous biscuits, Popeyes is the spot to run to when those savory and sweet cravings kick in. And with their latest offering, you'll surely have another reason to pop by their stores. Introducing, Popeyes Fluffy Pancakes!
Think Popeyes is for another day? Check out: Your Guide to Fast Food Delivery Available Now
Light as a cloud, incredibly fluffy, and undoubtedly delicious–the new Popeyes Fluffy Pancakes can be enjoyed as a savory dish when you pair it with fried chicken, or as a sweet dessert when topped with ice cream!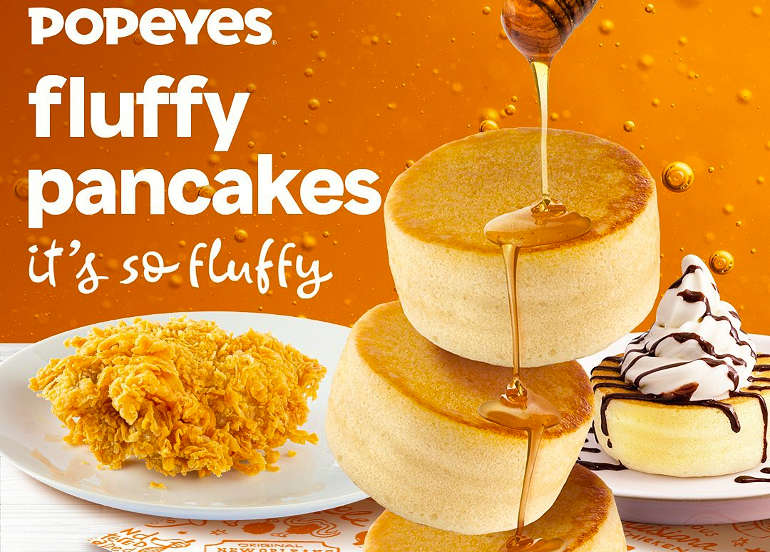 Popeyes' Fluffy Pancakes start at P79 per piece and are ready to be paired with your favorites! So what's it gonna be? Sweet or savory? Or maybe, both!
Check this out: Popeyes' for Delivery!
A beloved pairing in the South, chicken and biscuits is a dish that'll hit the spot when you want a mix of sweet and salty. And if you're craving this famous pairing from Popeye's in the metro, well, you'd be happy to know that Popeyes is accepting orders for delivery!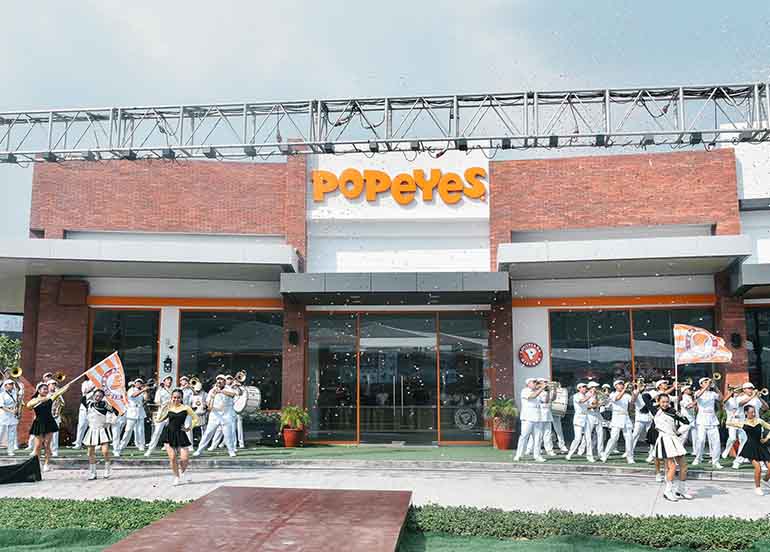 Delivering in three areas: Makati, Alabang, and Pasig via centraldelivery, you can relish in your favorites right at home. Some of the menu items available for delivery are Popeyes fried chicken, biscuits, chicken tenders, spaghetti, cajun fries, and more.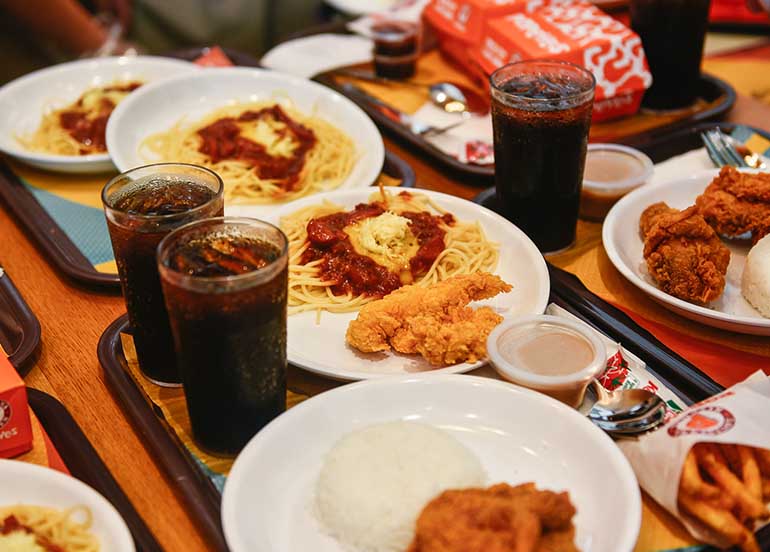 To order, simply go to this website, input your address, and finally, choose your favorites. So, what are you waiting for? Get your phone and satisfy your cravings ASAP.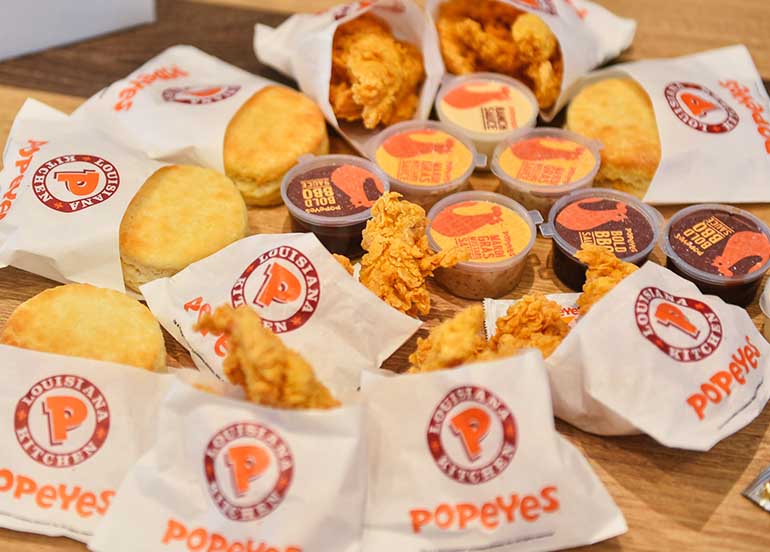 View their website
View their Facebook page
View their Instagram account
Want to know more about Popeyes? Here's a quick feature on the brand:
In case you didn't know, Popeyes was first founded in New Orleans in 1972 and now has more than 3,100 locations worldwide. The restaurant is best-known for its Southern-style menu featuring spicy fried chicken, chicken tenders, fried shrimp and others.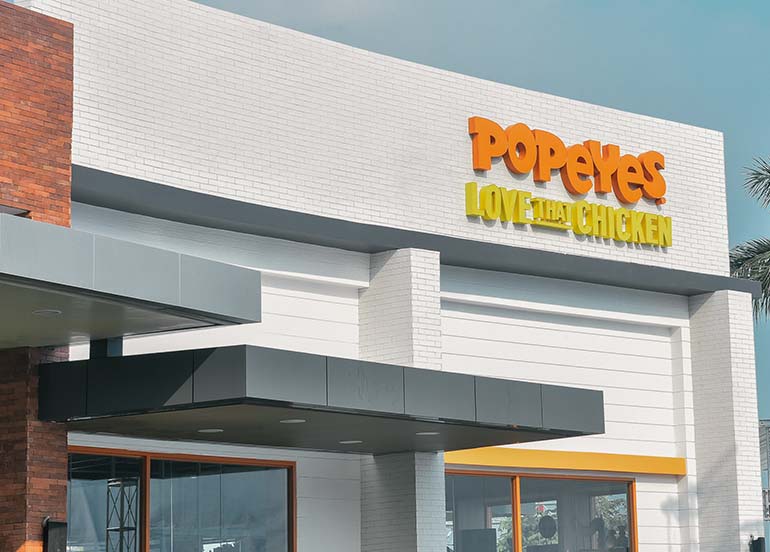 In their Manila-exclusive menu, the restaurant serves Popeyes' signature Fried Chicken and Biscuit combo but they're also offering Fried Chicken and Spaghetti and, of course, Fried Chicken and Rice.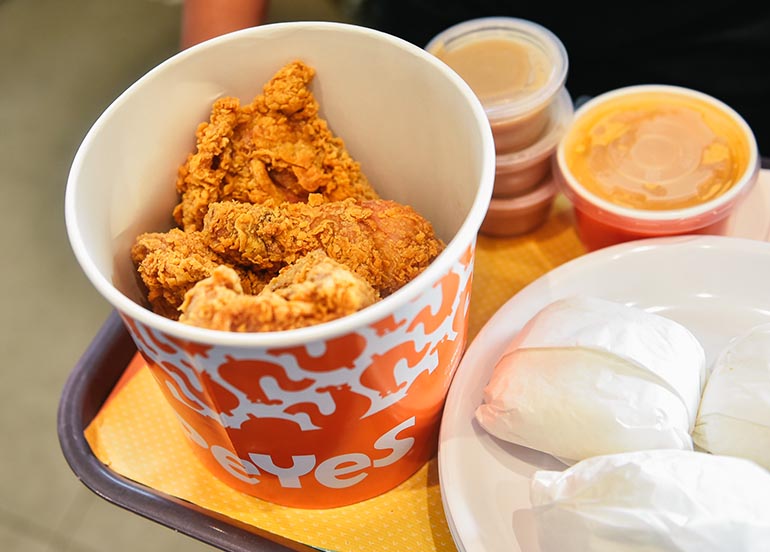 You can enjoy your meal with a variety of sides, including: Cajun fries, mashed potato, Cajun rice, and even creamy crab soup!
But we still think that the best way to enjoy the spicy Southern style chicken is with their buttery, honey biscuits. Fun fact— Beyonce is a huge fan, which is why the brand gifted her with a lifetime membership card just last year!
Insider Tip: Unique to the Philippines are the Hazelnut and White Chocolate Biscuits!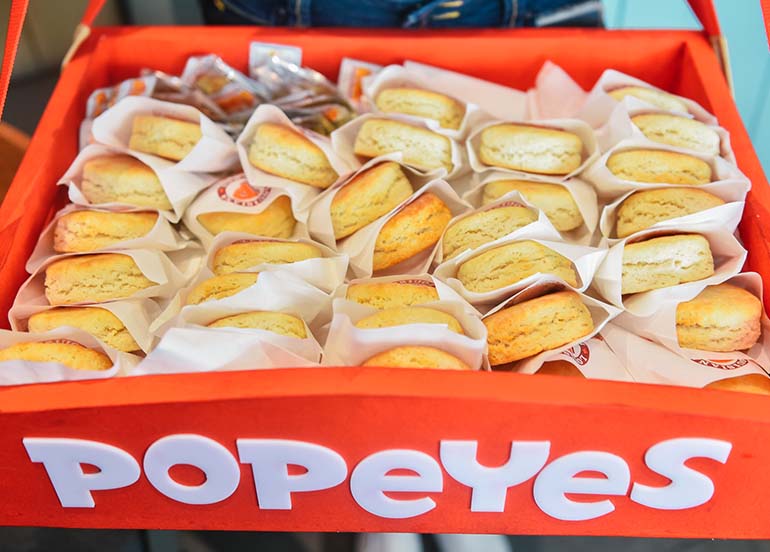 Another classic Popeyes menu item are the Chicken Tenders which come with your choice of: Ranch, Bold BBQ, Mardi Gras Mustard, and Gravy.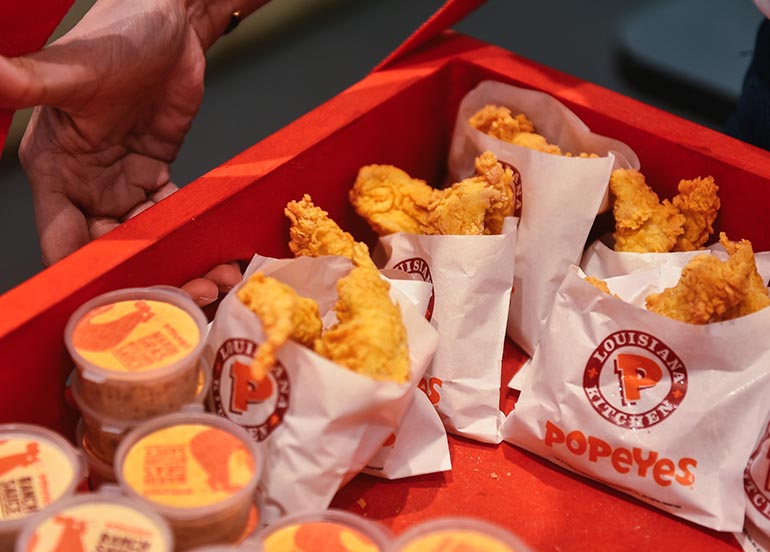 View menu
View their website
View their Facebook page
View their Instagram account
Follow Booky on Twitter (@bookymanila) and Instagram (@bookyapp) to stay on top of foodie news! If you're not already enjoying the offline convenience of Booky, you can download the app for FREE on iPhone or Android. Discover top restaurants in Metro Manila and just watch as your foodiverse explodes!