For one day only!
Attention to all fried chicken lovers! Get ready to indulge in a mouthwatering feast as Popeyes Chicken, the renowned fast-food chain, celebrates the grand opening of its 50th restaurant nationwide with an irresistible treat.
Also Read: Attention Coffee Lovers! Dunkin' Has a New Line of Iced Espresso Drinks!
On July 19, for one day only, Popeyes Chicken is offering their highly anticipated 1 Peso Chicken Promo. This exclusive limited-time offer allows chicken lovers across the country to savor the delicious flavors of Popeyes Chicken at an unbelievable price.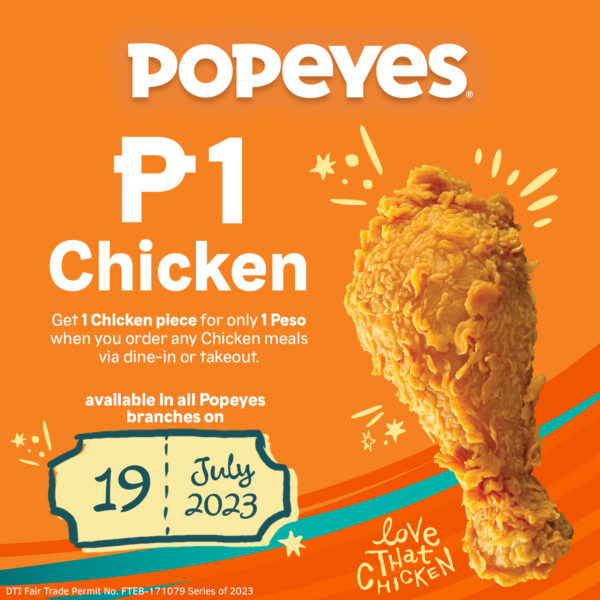 Whether you prefer to dine in or takeout, when you order any of their mouthwatering chicken meals, you can add on an extra chicken piece for a jaw-dropping price of only 1 Peso!
So mark your calendars for July 19 and visit any of Popeyes stores nationwide!
View their website
View their Facebook page
View their Instagram account
Want to know more about Popeyes? Here's a quick feature on the brand:
In case you didn't know, Popeyes was first founded in New Orleans in 1972 and now has more than 3,100 locations worldwide. The restaurant is best known for its Southern-style menu featuring spicy fried chicken, chicken tenders, fried shrimp, and others.
In their Manila-exclusive menu, the restaurant serves Popeyes' signature Fried Chicken and Biscuit combo but they're also offering Fried Chicken and Spaghetti and, of course, Fried Chicken and Rice.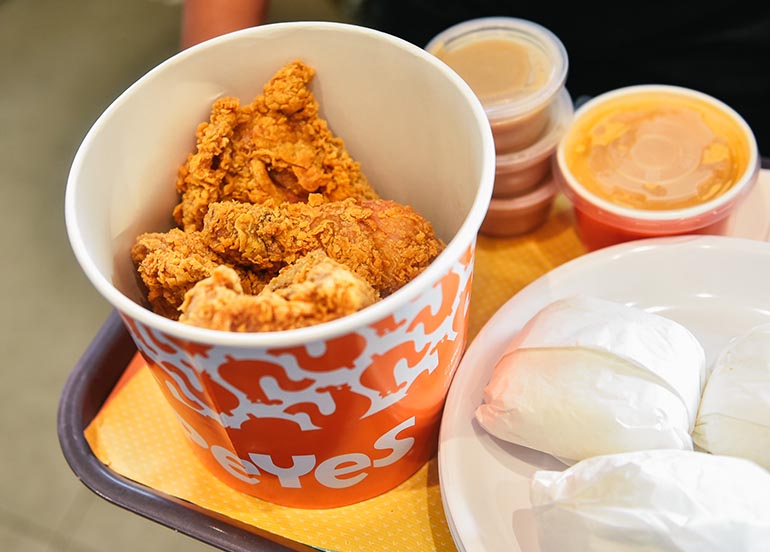 You can enjoy your meal with a variety of sides, including: Cajun fries, mashed potato, Cajun rice, and even creamy crab soup!
But we still think that the best way to enjoy the spicy Southern-style chicken is with their buttery, honey biscuits. Fun fact— Beyonce is a huge fan, which is why the brand gifted her with a lifetime membership card just last year!
Insider Tip: Unique to the Philippines are the Hazelnut and White Chocolate Biscuits!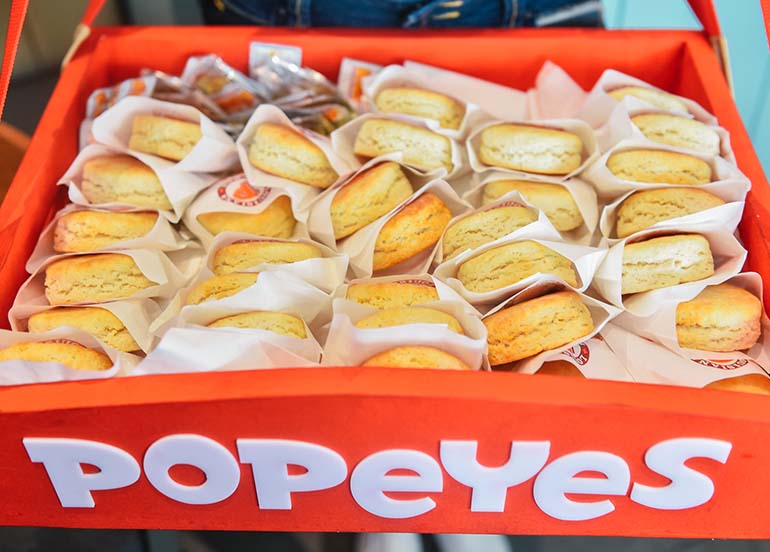 Another classic Popeyes menu item is the Chicken Tenders which come with your choice of Ranch, Bold BBQ, Mardi Gras Mustard, and Gravy.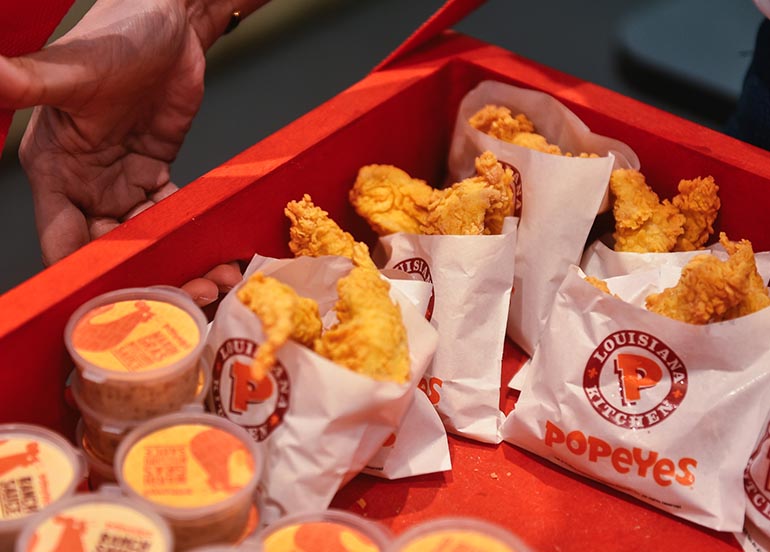 View menu
View their website
View their Facebook page
View their Instagram account
If you're not already enjoying the convenience of Booky, it's free to download on iPhones and Android. Stay updated with the latest on new restaurant openings via the Booky app!