Dunkin' to these new treats!
Yep! You read that right. From Dunkin' Donuts, Dunkin' has now expanded to serve more treats with their all-new Dunkin' Cookies!
Also Read: Where to Get the Fluffiest Japanese Soufflé Pancakes in the Metro
For now, the cookies are available in two flavors: Cranberry Choco and Double Choco.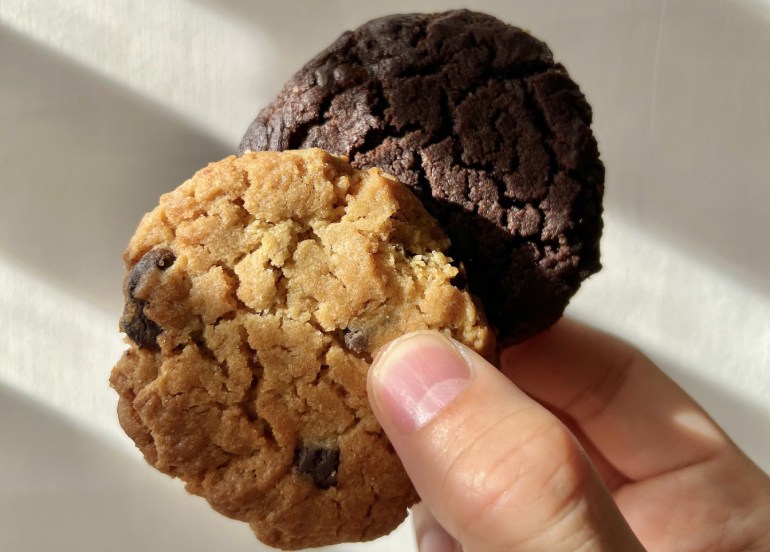 Each piece only costs PHP 25 and is available at any Dunkin' store nationwide!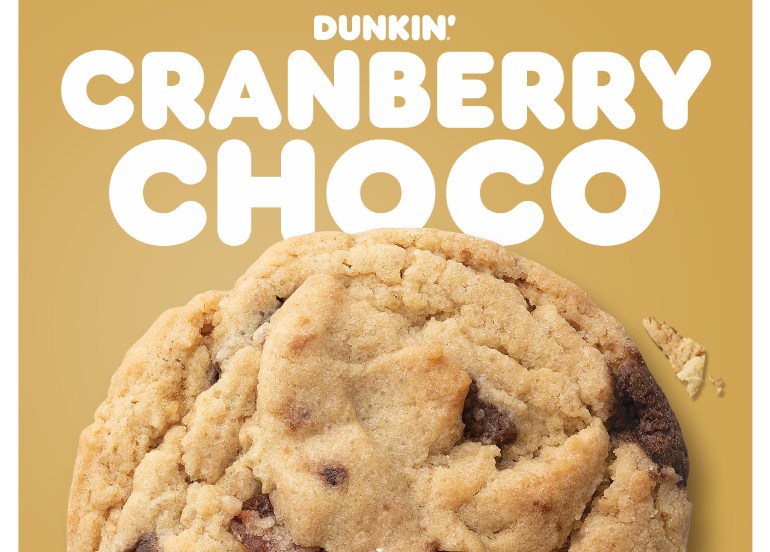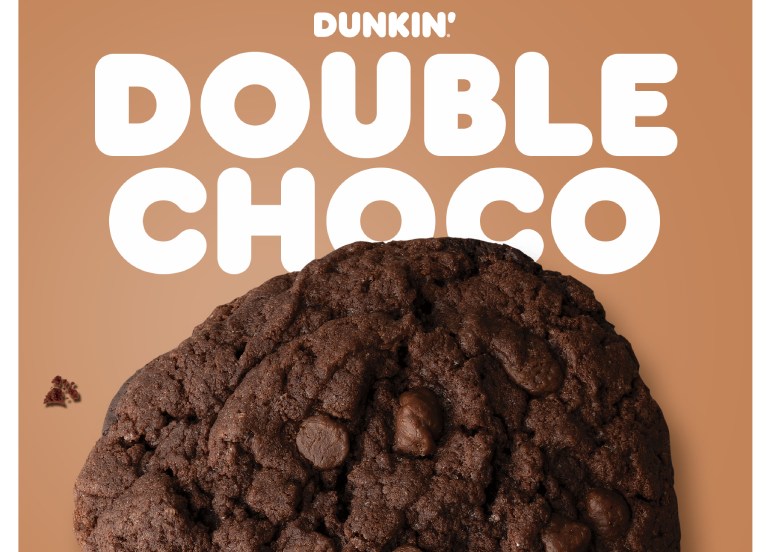 These cookies are also made to be dunked! You can get a cup of 12 oz milk paired with your choice of cookie for just PHP 80!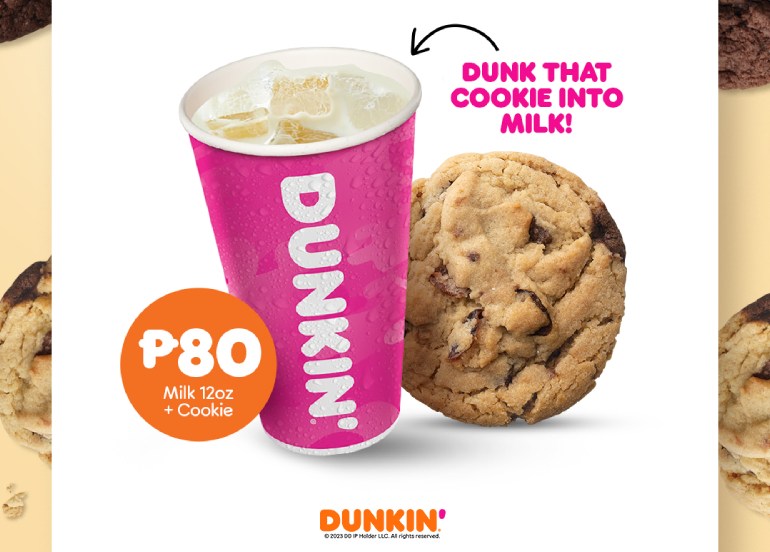 New Butternut Flavors!
If you're obsessed with Choco Butternut like us, then you'll love to hear the latest offering that Dunkin' has in store–new BTN (Butternut) donut flavors!
Introducing the Cheesy Butternut, Choco Almond Butternut, Ube Cheese Butternut, and Strawberry Butternut!
Check out this scrumptious cheesy BTN!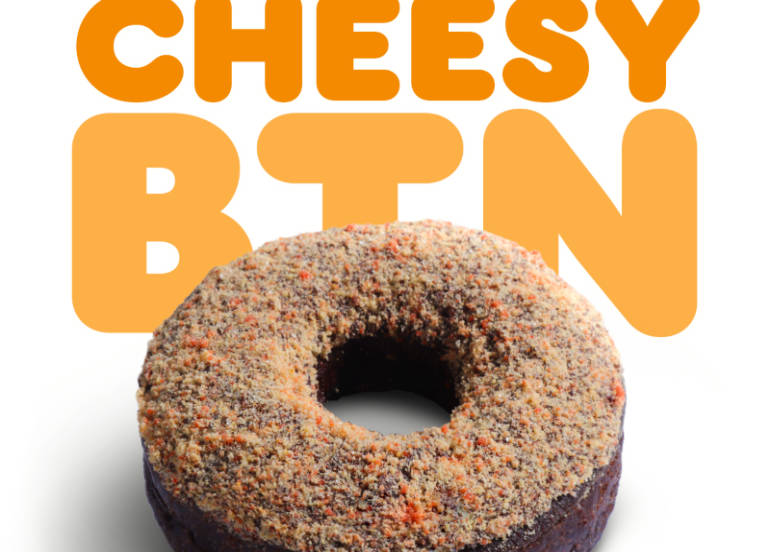 Choco and Almond, the best combination!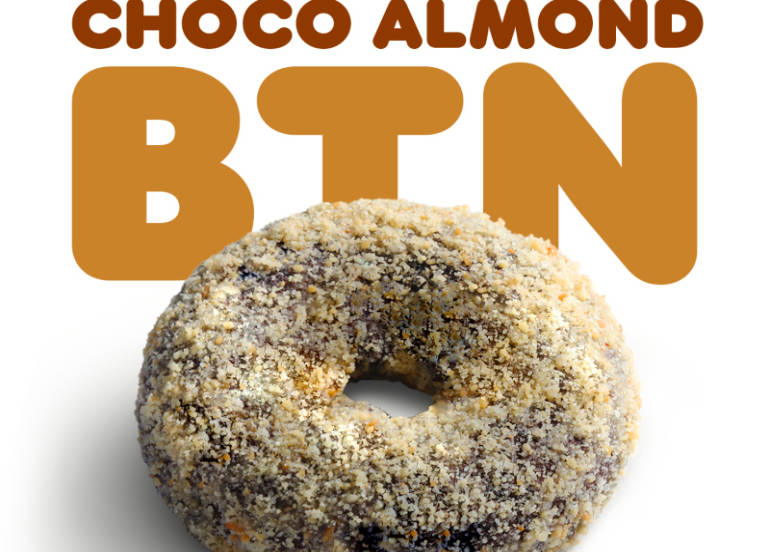 Ooh, baby! Give me some Ube Cheese BTN!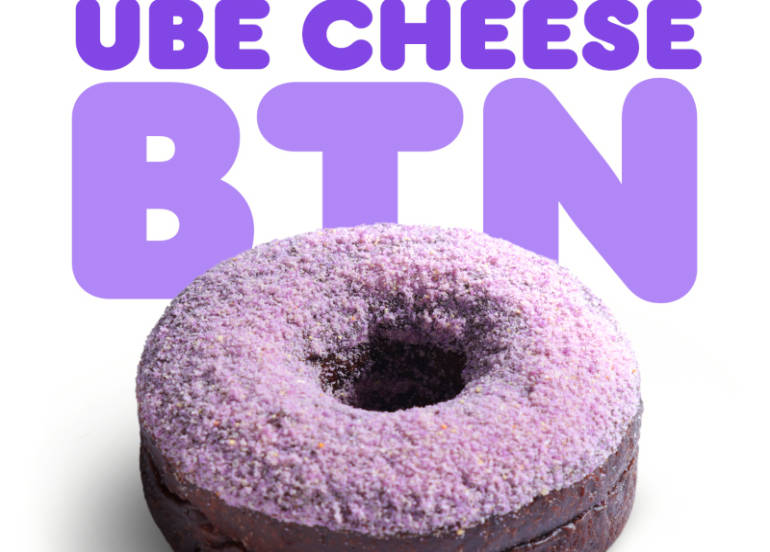 Sweet like Strawberry BTN!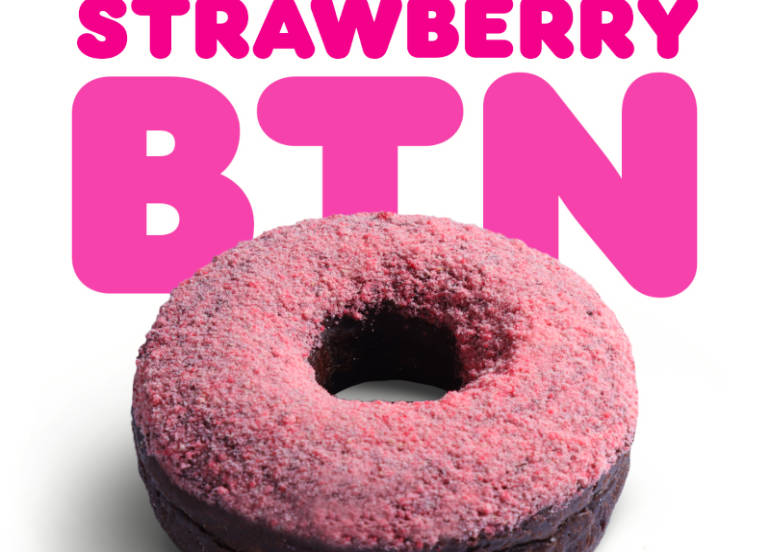 Curious to try them all? Find out which is your favorite when you grab the BTN Bundle for P380!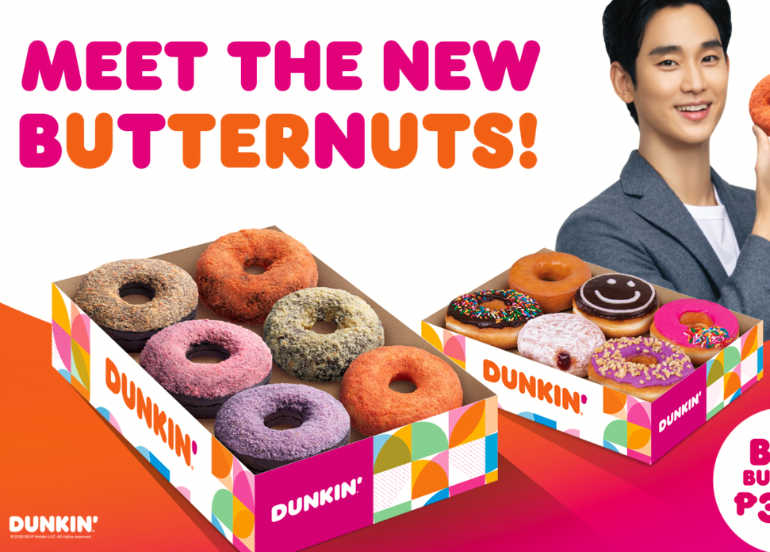 In Case You Missed It: Dunkin's New Treats!
K-Bun
Also known as the Korean Garlic Cream Cheese Bun, Dunkin Donuts has finally hopped on the trend and is now offering its own version that comes with garlic, cream cheese, and parsley.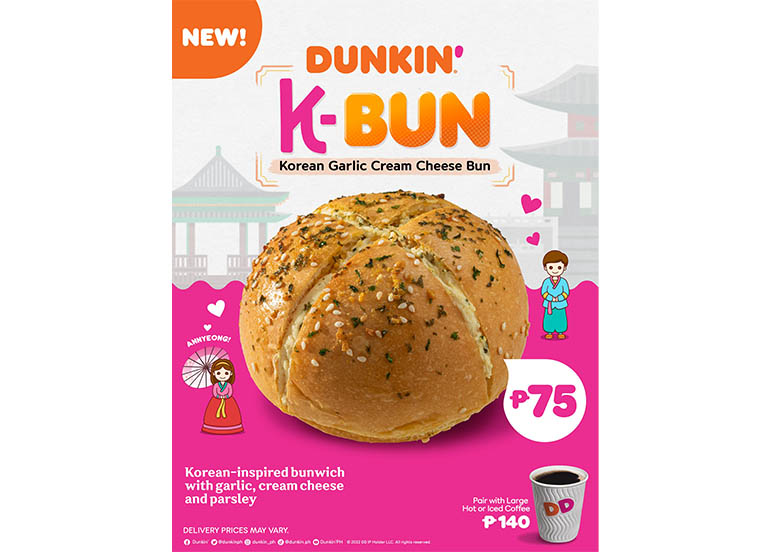 Toasted Coco Donuts
Nothing screams summer like coconut. However, its flavor undoubtedly is still one people still look for and deem delicious all year round. That's why, despite it being the holiday season, Dunkin Donuts has brought back their Toasted Coconut flavored donuts: Toasted Coco Strawberry and Choco Coco Toast.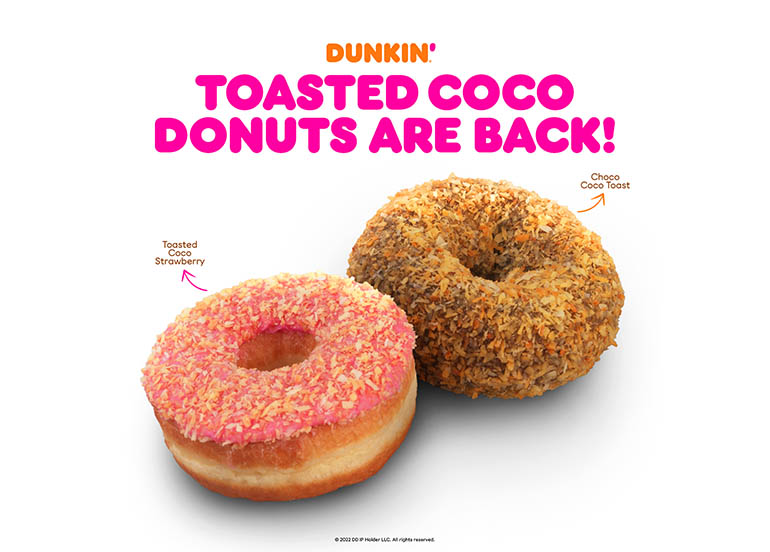 Think these eats are worth a try? Then add them to your box of pasalubong to bring home or enjoy them with a cup of your favorite Dunkin' Donuts iced coffee.
ICYMI! Dunkin Donuts' Spanish Latte!
We all know that Dunkin Donuts coffee is a staple in the metro especially when we need a drink to pair with our favorite donuts. And even though we already have a variety of coffee drinks to choose from their menu, they've decided to add one more for those who want a balance of sweet and creamy.
Introducing Dunkin' Donuts Spanish Latte, "a mix of bold espressos and condensada", you can get iced or hot for only ₱100.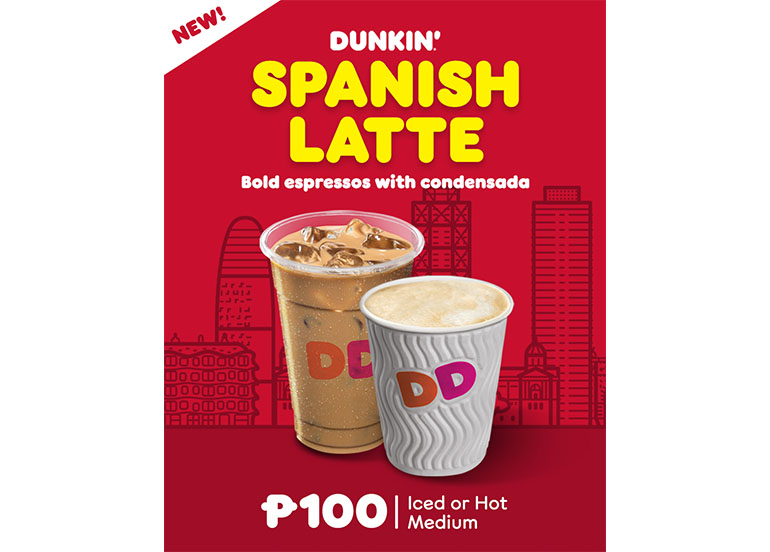 If you haven't tried condensed milk with espresso and you love your coffee not as bitter as an Americano or not as sweet as a Vanilla Latte, then this may just be your ideal drink. So, why not order a cup?
Keep reading for the many reasons why Dunkin' Donuts is everyone's favorite!
The More the Merrier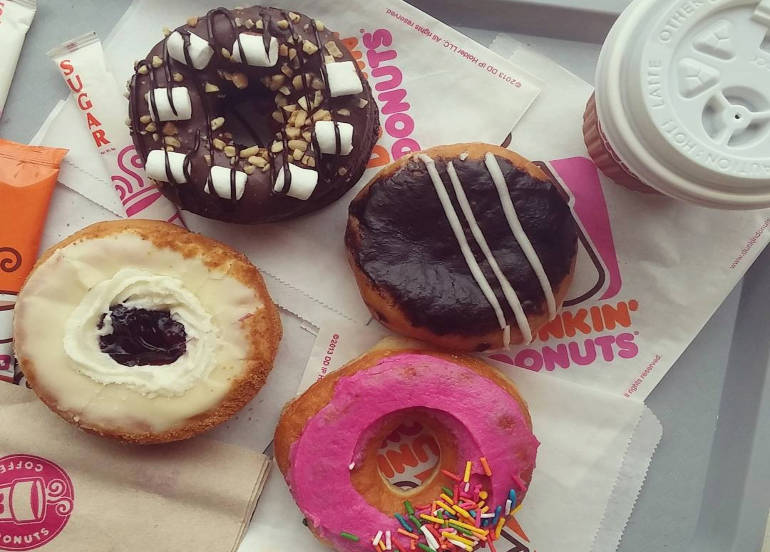 Just look at that 6-pack perfection!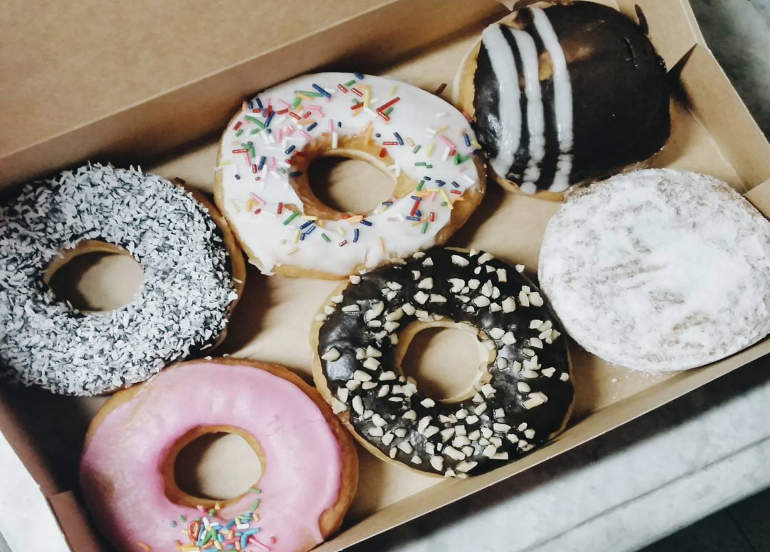 Love (doughnut) bites anyone?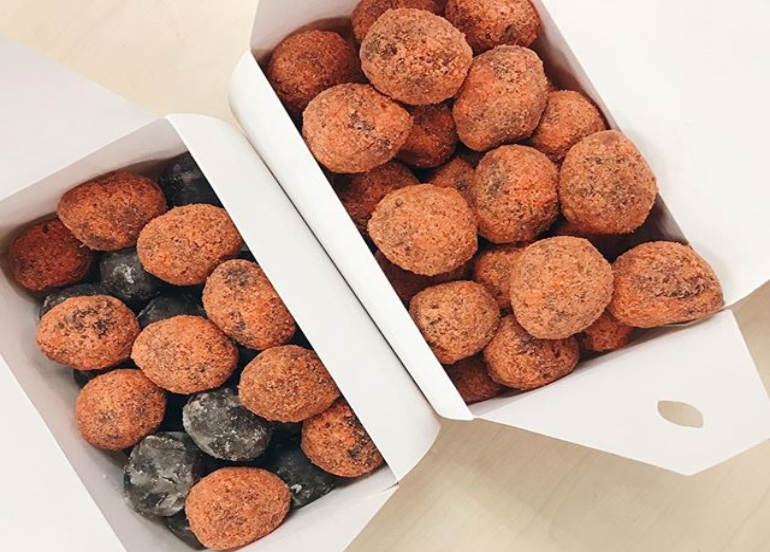 Good things can come in small packages.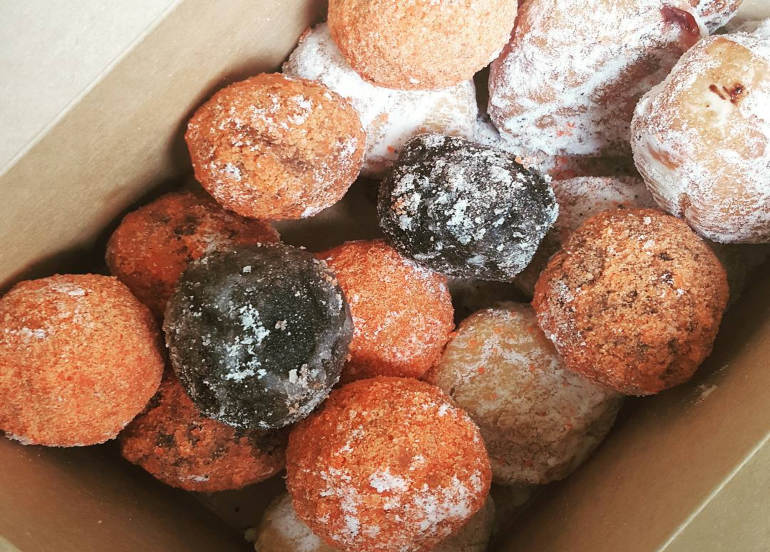 If someone offers you this ring, say yes!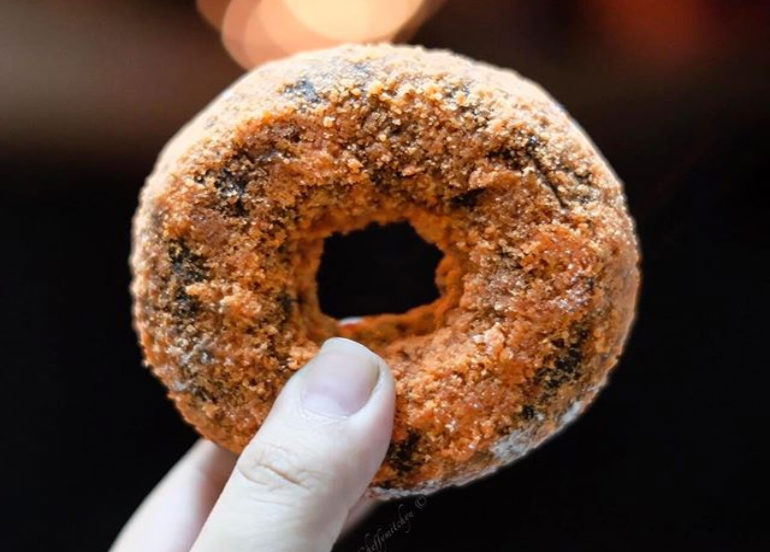 Dunkin' also offers coffee, smoothies, sandwiches, and more!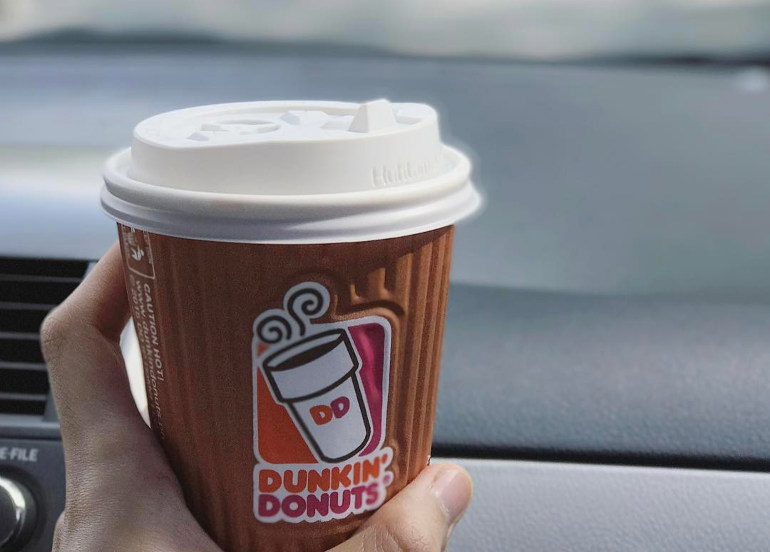 View menu
View all branches
View their Facebook
View their Instagram account
We know you loved using the Booky app for discovering the newest places in your city. Given these extraordinary times, we want to continue being helpful so check out our updated food delivery guide, where to shop for groceries online, and more.
Cover photo from Dunkin' Facebook.