We're going bananas!
Do you have moments where you wake up in the morning and you simply crave for your favorite dessert? ALWAYS. If your favorite dessert happens to be M Bakery's Banana Pudding, you're in for a treat!
We came across Eater's simple recipe hack of the famous Banana Pudding from M Bakery that you can easily follow at home. Don't believe us? Scroll down to find out!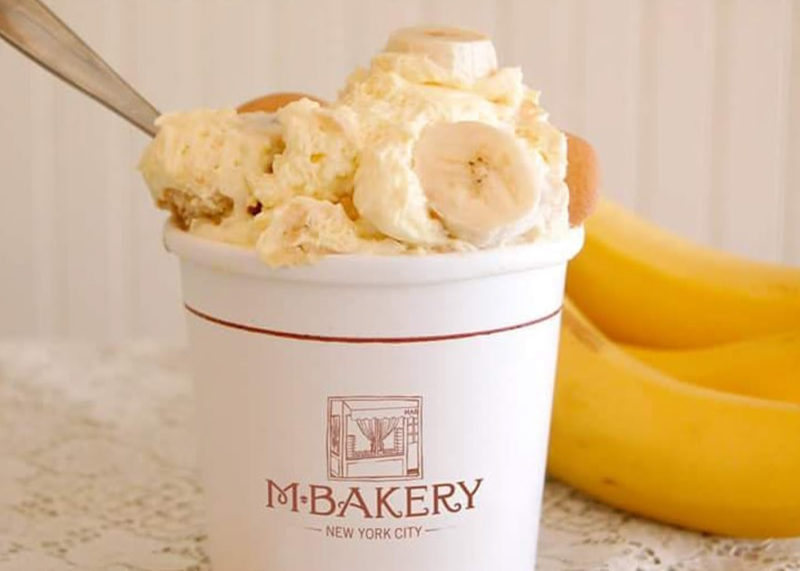 What you need:
1 14-ounce can sweetened condensed milk
1½ cups (360 grams/12.7 oz) ice cold water
1 3.4-ounce package instant vanilla pudding mix, preferably Jell-O Brand
3 cups (720 grams/25.5 oz) heavy cream
1 11-ounce box vanilla wafers (preferably Nilla brand)
4 to 5 ripe bananas, sliced
Instructions:
1. In a bowl, whisk in sweetened condensed milk and cold water. Place the pudding mix in another bowl and slowly whisk in the liquid until the mixture is smooth. Cover and refrigerate until firm for at least an hour or overnight.
2. In a stand mixer with the whisk attachment or using a hand mixer, whip the heavy cream on medium speed for about 1 minute until the cream starts to thicken. Then increase the speed to medium-high and whip the heavy cream until stiff peaks form. Make sure to not over-whip the cream.
3. Carefully add the pudding mixture to the whipped cream and mix on low speed until they're fully incorporated and no streaks of pudding remain.
4. Using either a trifle bowl or a wide glass bowl, spread one-quarter of the pudding over the bottom and layer with one-third of the cookies (save some for garnish) and about 1 to 1 1⁄2 of the sliced bananas — enough to cover the layer. Repeat the layering for around two more times. End with a final layer of pudding. Garnish the top with additional cookies or cookie crumbs.
5. Cover tightly with plastic wrap and refrigerate for 4 to 6 hours.Best to serve it within 12 hours of assembling. Enjoy!
Recipe from Eater!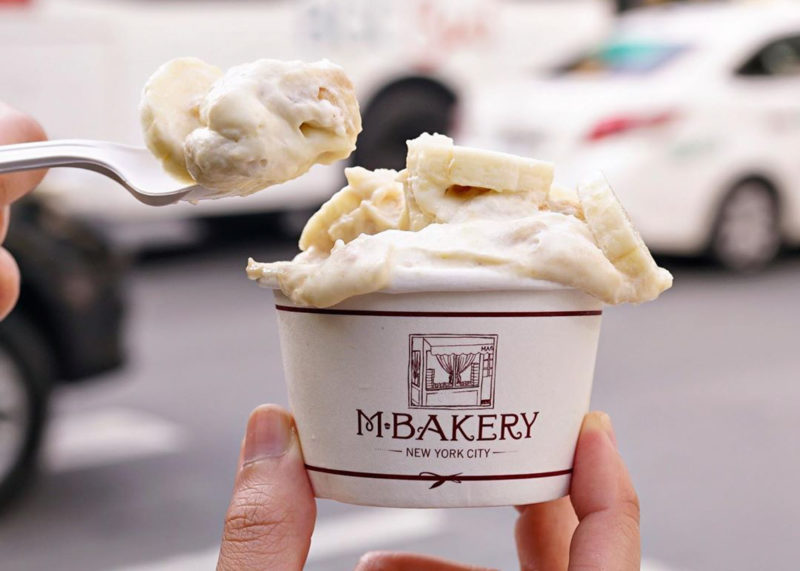 In case you're craving for more sweet treats, click on this link to see the list of dessert spots who offer take out and delivery!
Looking for more recipes for you to try? Simply type RECIPE in the Booky Guide to see the different things you can make at home from sushi bake to famous restaurant dishes and drinks like Starbucks' Mocha Frappuccino!