No fancy home gym? No worries!
It's almost been a month since the community quarantine began and with the extension just announced, it's looking like our usual gyms are still out of reach.
Also read: 21 Fitness Studios That Offer Online Classes & Workouts You Can Do At Home
Some are opting to have gym equipment delivered to their homes but if you aren't willing to splurge on a home gym just yet, you can try out these everyday household items in the mean time!
Stairs
Simply going up and down your staircase a few times in a day can already be a good cardio workout. Want to take it up a notch? You can carry some weights for that added weight resistance.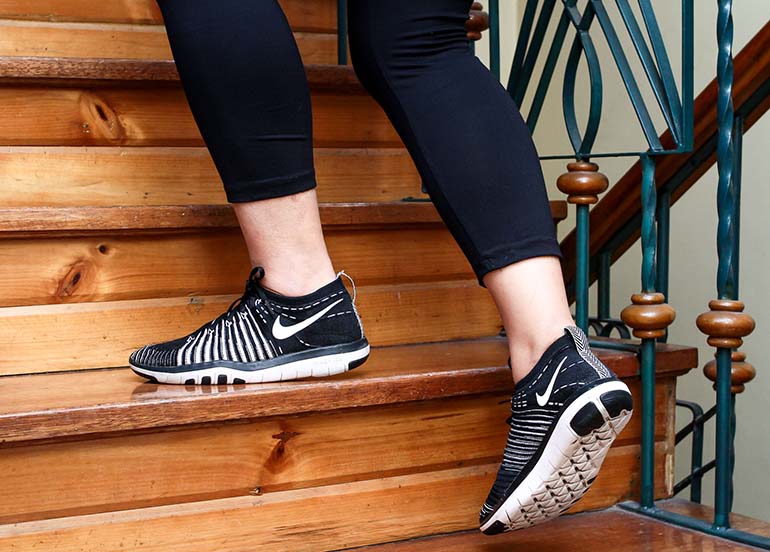 Weight Alternatives
WATER BOTTLES | DETERGENT | HEAVY BOOKS
If you don't have any dumbbells or kettle bells at home, no need to worry cause we're pretty sure you can find these in your pantry. These items such as gallon water bottles, laundry detergent, and the like make good makeshift dumbbells.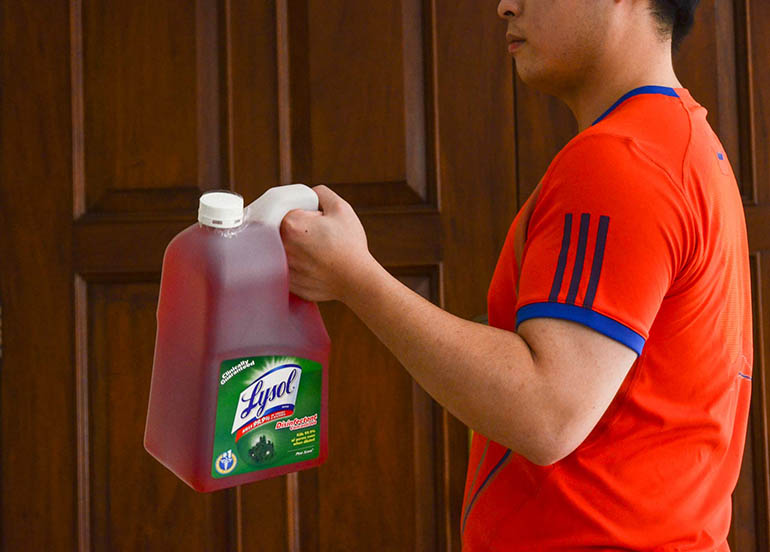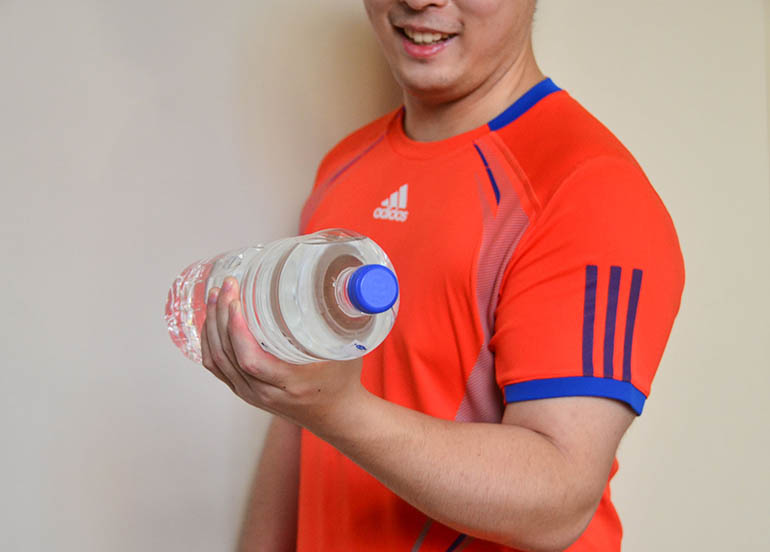 Backpack
Speaking of added weight, you can also fill up your backpack with some items such as bottles, cans, books, and etc. then wear the backpack while you do your lunges, squats, push-ups, or even when you try out the stairs workout for cardio!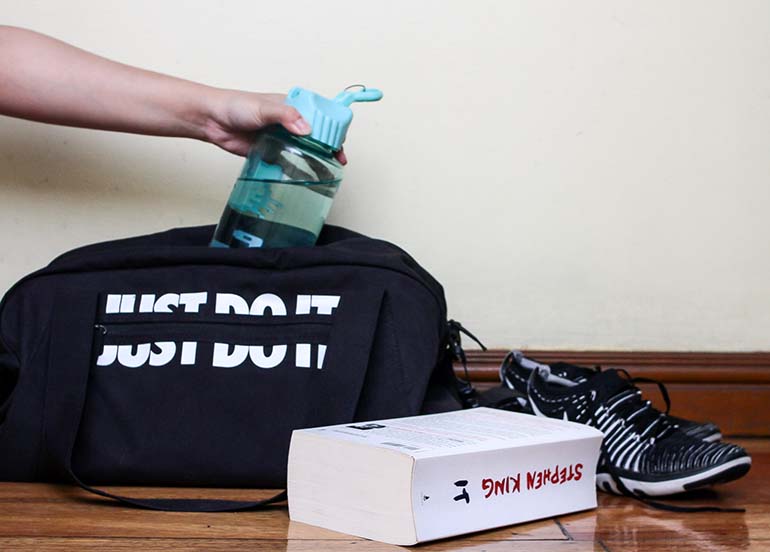 Chair
For this workout, make sure you use a stable chair, this will be used for dips. One of our favourite dip exercises is the inclined push-up; you face the chair and place your hands on the seat, extend your legs then lower your chest to the seat and back up. For proper form and more variations of dips, you can check out the video below.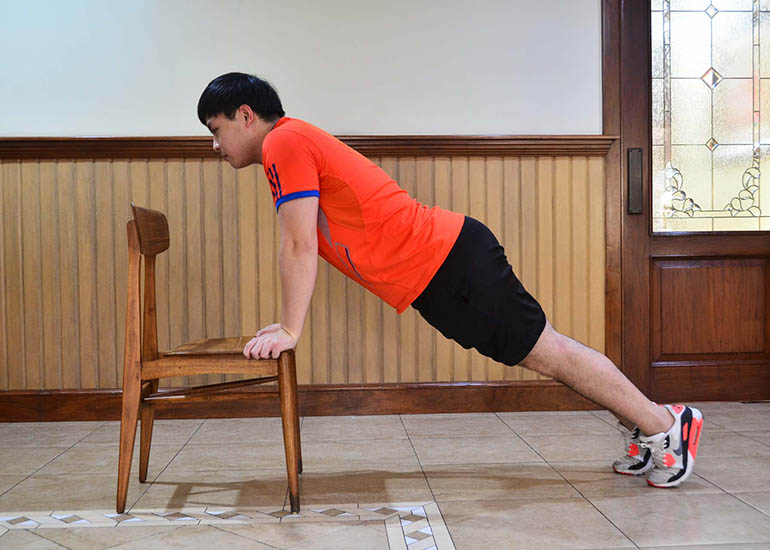 Wall
Strengthen your upper legs with a simple wall squat. Stand with your back up against the wall, lower to a somewhat seated position with your feet around two feet ahead of you and your legs hip width apart; take note not to rest your hands on your hips but on the sides. Hold this pose for a maximum of 60 seconds per rep.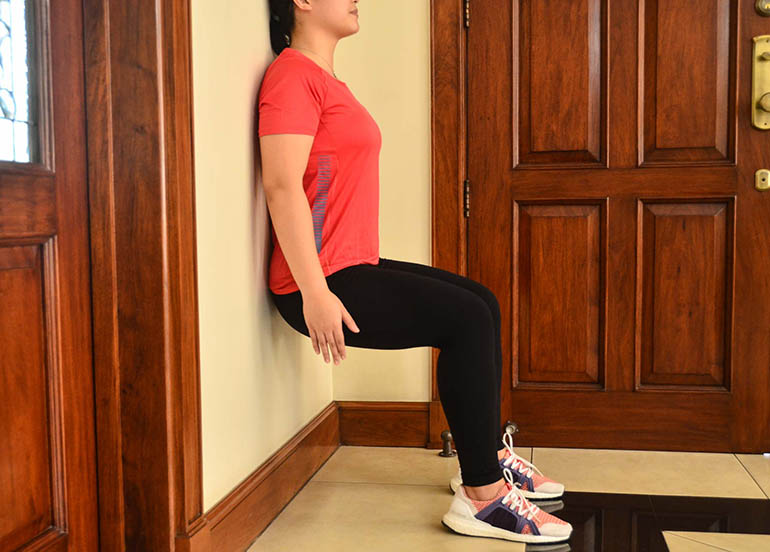 Sack of Rice
There are so many workouts you can do with a sack of rice, preferably either 5kg or 10kg. In the video below, you'll see the many variations to get a good sweat just from this one household staple!
Kitchen Counter
You can do a lot of exercises with your kitchen counter, here are two of them. First, if you have a corner countertop, position yourself there and do dips by facing the counter, bending your legs, and using your arms to push your whole body up and down without your feet touching the floor.
Second, you could do an ab workout. Face against your countertop and position your arms behind you then lift your extended legs up until your waist and down.
You can check out 1:20-1:58 in the video below on how to!
Do you even lift (your phone), bro? You can use the Booky app to search for new fitness activities and places to workout. iPhone, Android, no internet, we got you, fam.
We're more than just food at Booky and we're here to give you the lo-down on the best things to do and discover all over Metro Manila—food, fitness, beauty, and more. Download the Booky app for FREE to discover today's best idea.