Tahooo! Iskramboool!
The country's rainy season is officially here. With this, there's nothing like a warm cup of taho on a cold, rainy day. Thanks to Avenida's DIY Taho kit, we can easily assemble our own taho, just like how Manong Taho does it! More sago? More arnibal? Totally up to you!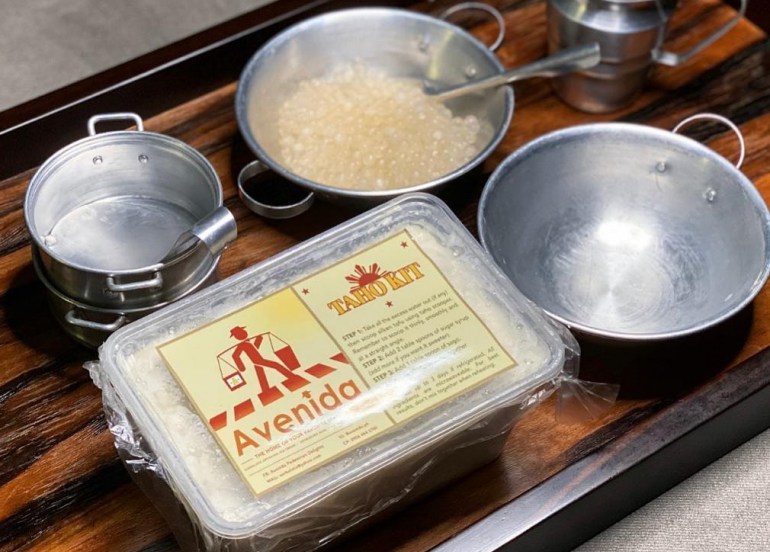 This Soyblessed Classic Taho Kit comes in 2 sizes, small (up to 4 servings of 8oz. cup) for P150 and big (up to 8 servings of 8oz cup) for P300. Delivery comes in 3 containers: silken tofu, arnibal and sago.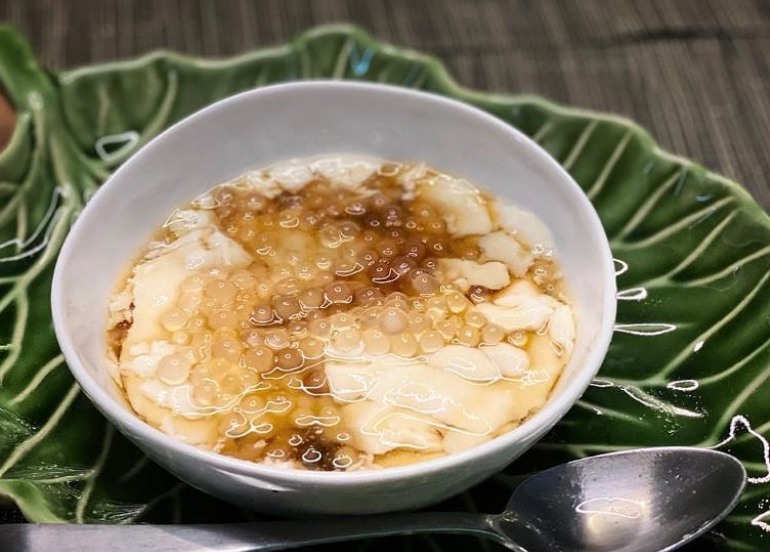 During this rainy season, there's no doubt that it still feels like summer because of the humidity and heat; hence, making us crave for all sorts of cold desserts. Thankfully, Avenida also has a kit to satisfy our sweet tooth, DIY Iced Iskrambol Kit!
This kit includes Iskrambol syrup, mini marshmallows toppings, their special milk topping and special drizzle sauce! You can choose from 2 of their sizes – family size (good for 8 12oz cups) for P300 and party size (good for 32 to 35 12oz cups) for P1,000.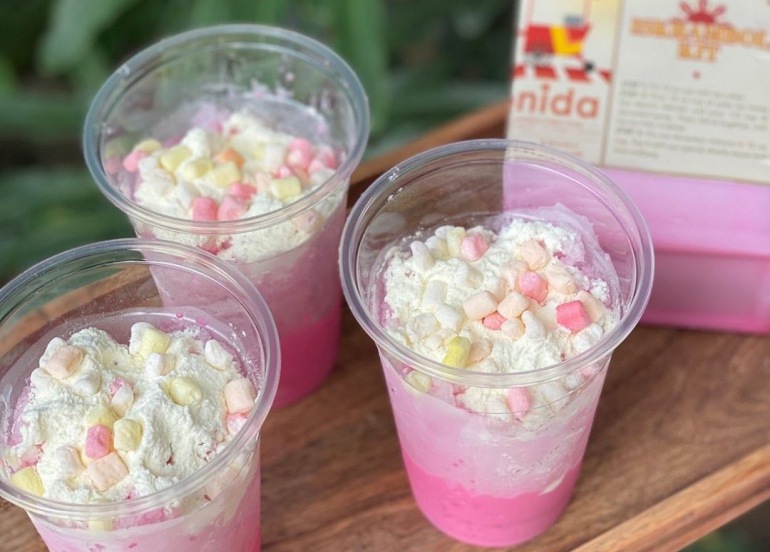 What's great about these kits is that you can have these packaged in cute little gift basket! You simply have to contact Paby's Creative Events for the basket and Avenida will set it up for you.
To order these Filipino favorites, simply give them a message on their Instagram page or contact them at 09064845785 or avenida.pd@gmail.com. You may also directly fill up their order form here.
We're more than just food at Booky and we're here to give you the lo-down on the best things to do and discover all over Metro Manila—food, fitness, beauty, and more. Download the Booky app for FREE to discover today's best idea.