Dalgona love this!
It's ECQ Season 3 in the Metro and even though we're more than bummed to be indoors again, we can thank Cha Tuk Chak for a flavor throwback that will surely brighten our mood! Introducing their new Dalgona Series which features mouthwatering drinks like Dalgona Dino Cheesecake and Dalgona Matcha Strawberry!
Also Read: 21 of Metro Manila's Favorite Milk Tea Spots
We've all had our Dalgona Coffee phase–I mean, who can resist that creamy, frothy, indulgent beverage? But imagine that richness in Cha Tuk Chak's milk tea and you're bound to get your mind blown! Here's what's in store for you: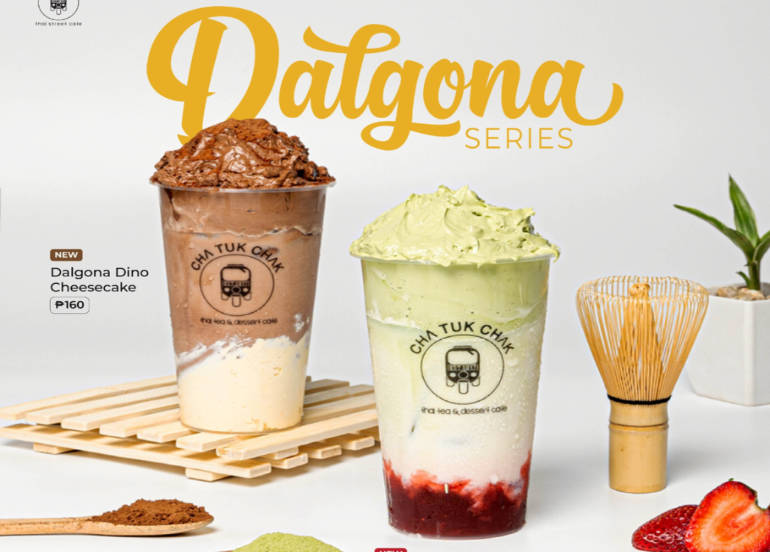 We've got the Dalgona Dino Cheesecake, which combines the creamy, tangy bits of cheesecake with deep notes of cocoa. On top is whipped Dalgona dusted with Milo and more cocoa powder for that extra chocolatey goodness.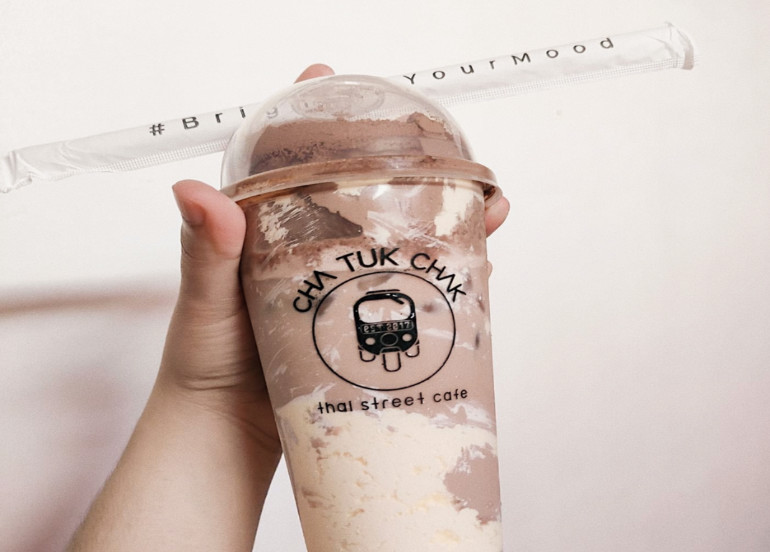 Not to be forgotten is the Dalgona Matcha Strawberry, the perfect combination of matcha milk tea's earthy flavors and the tarty-sweet kick from the strawberry compote, with a generous topping of green tea whip!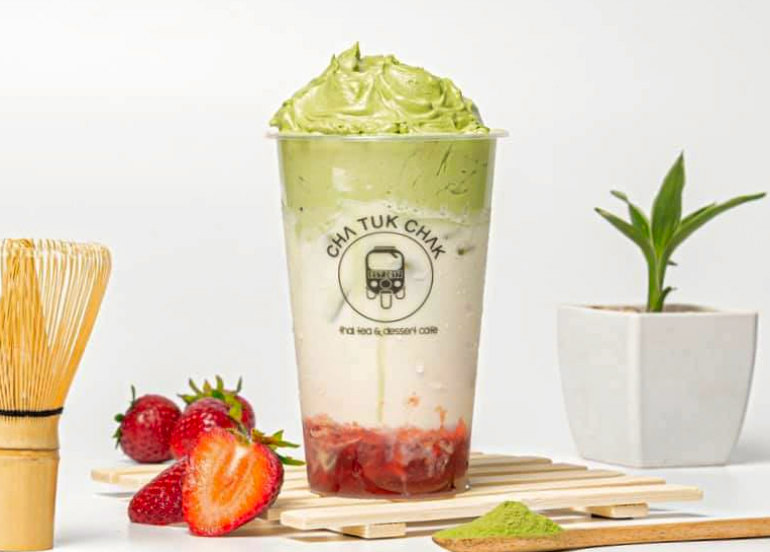 Are you drooling over these milk tea creations? The Dalgona Dino Cheesecake and Dalgona Matcha Strawberry starts at P160 each and can be delivered through GrabFood, foodpanda, and Pick-A-Roo! The Dalgona Series is only available from August 6 to August 20, 2021 so be sure to grab yours while you can!
You may check out this post to see the participating branches.
View menu
View their branches
View their website
View their Facebook
View their Instagram
For more options, search for 'MILK TEA' in the Booky app to see the complete list of restaurants and cafes offering your favorite drink. Download Booky now to get up to ₱500 discount plus a free dessert on our 1,000 prime partner restaurants!