MAY bagong drink ang Candid Coffee!
Candid Coffee's Drink of the Month always has us at the edge of our seats, especially since they never fail to create unique beverages that tickle our tastebud's curiosity! Last month, they surpised us with It's Corn, a drink made with ice blended cereal milk, cream of corn, sago, and espresso (so aMAISing!).
For the month of May, they've got something new and exciting for us to try. Introducing Candid Coffee's Drink of the Month–Black Sesame Latte!
Also Read: It's True! Tropical Hut is Opening a Branch in BGC!
Candid's Black Sesame Latte has black sesame milk, organic hojicha, and oatmilk. It's a kid-friendly beverage, but if you want a caffeine kick to it, you can ask your barista for a shot of espresso!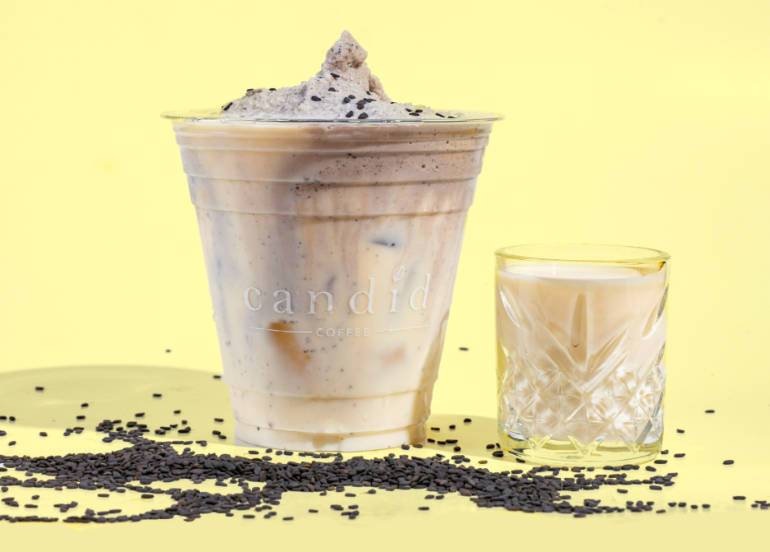 Visit Candid Coffee now and try their Drink of the Month, Black Sesame Latte, available throughout May. Give it a try before it's gone!
ICYMI: Your Guide to Candid Coffee's Signature Drinks and Exclusive Dishes
Candid Coffee has branches all over the metro but do you know why their Flagship Store in Makati is special? That's because, apart from their classic brews and delicious pastries, they also have signature drinks and exclusive dishes on their menu!
Candid Coffee's Flagship store, located at Air Mall, Makati, is more than your grab-and-go shop. This branch offers a place for slow mornings over brunch and chill hangouts over a cup coffee.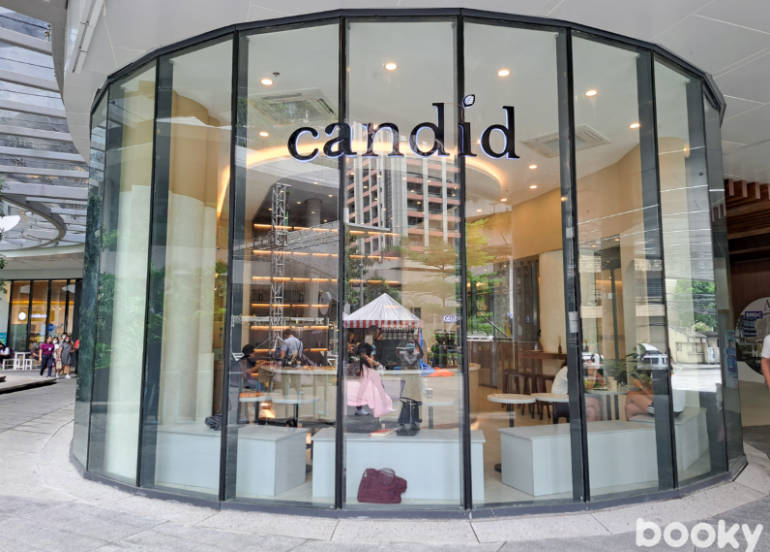 The warm, natural light that enters the cafe brings a welcoming vibe to the spacious area. The decor is classy–a harmonious balance between marble and wood–that gives the cafe an air of sophistication without being too intimidating.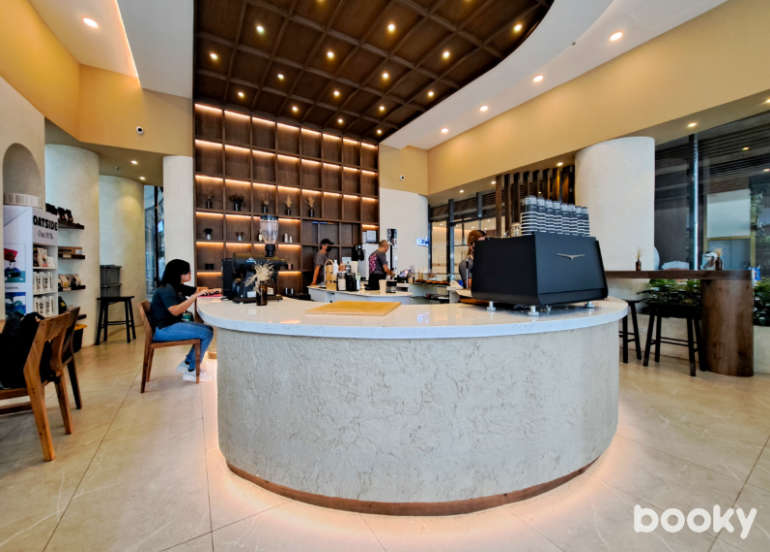 Here, you can purchase their beans, with each bag offering a special flavor profile. Love your coffee extra strong? Check out Death Wish–its description says, "Para kang sinampal sa mukha. Sobrang tapang na coffee, mas matapang pa sa lolo mo."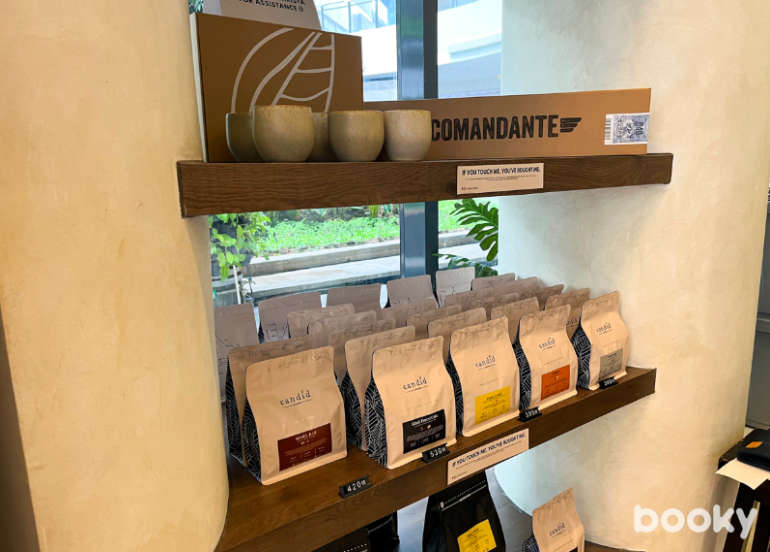 For a more convenient experience, Candid Coffee also uses QR payment powered by Booky, allowing you to pay through your e-wallets and credit card! Simply scan to pay and enjoy awesome freebies and rewards!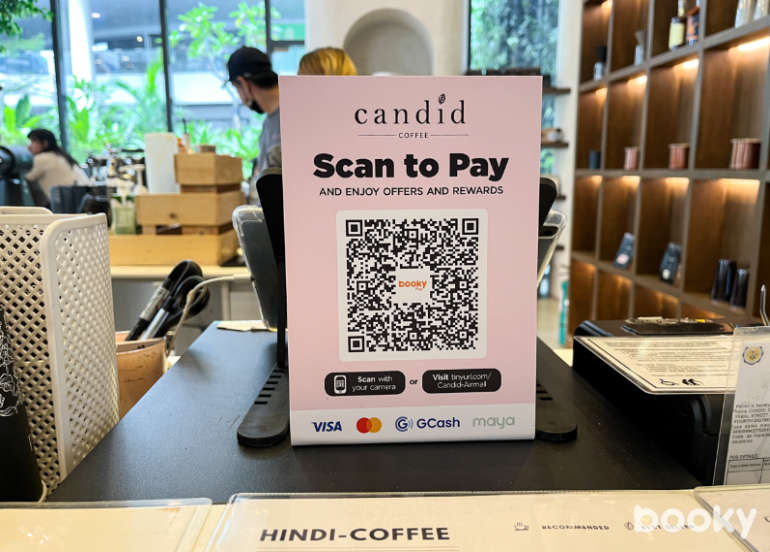 And the best part is, Candid Coffee's Flagship store offers delicious breakfast dishes and unique signature drinks that you can't find in other branches! Read on to check them out!
Candid Coffee Flagship Store's Signature Drinks
Americana
A drink similar to Iced Americano–only sexier. This drink includes Cubano espresso, citrus syrup, peach water, and strawberry mist. It has floral notes as well as flavors of strawberry, peach, and vanilla.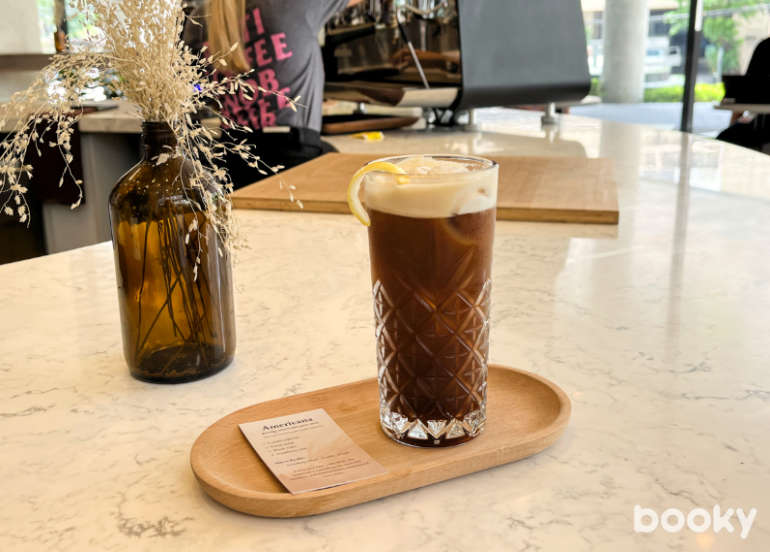 Hydro Jasmine Cold Brew
Taste the beautiful harmony of Jasmine, Lemon, and Vanilla in Hydro Jasmine Cold Brew. It's a velvety cold brew drink without the use of nitrogen!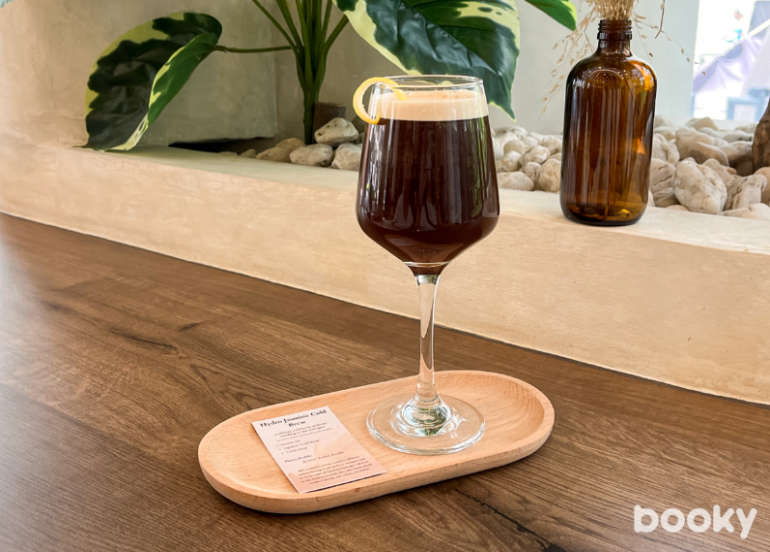 Frozen Strawberry Oolong
This Frozen Strawberry Oolong is not your ordinary iced tea–it's better. It mixes Oolong Tea with Strawberry and Calamansi, making it a perfect refresher this summer!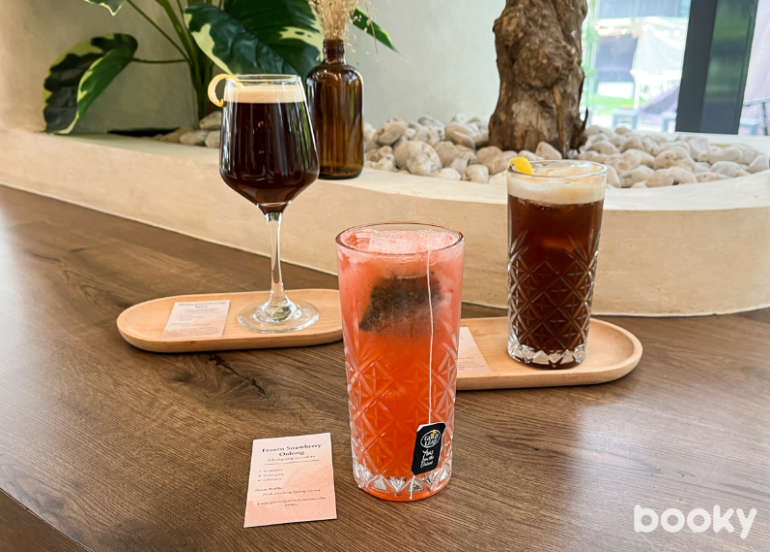 London Fog
Care for a fancy tea drink? London Fog is the best choice! It's iced Earl Grey Tea mixed with milk and luscious cream that gives a delightful floral, vanilla taste!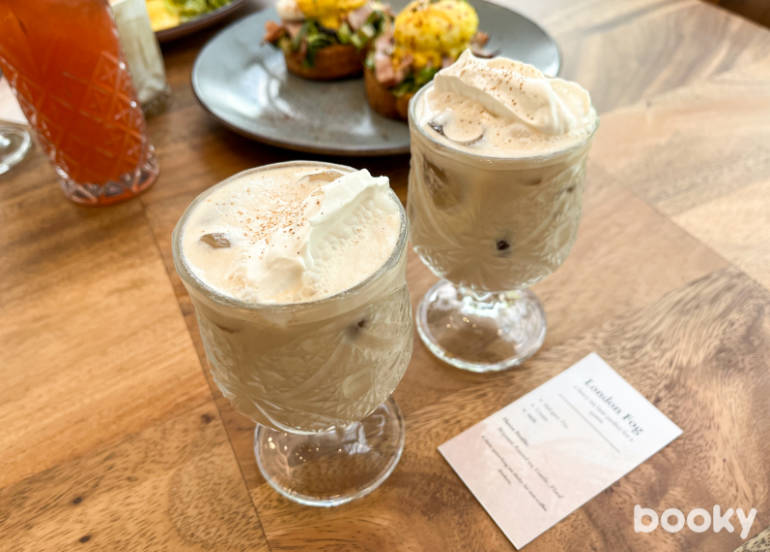 Butter Beer
Harry Potter fans, this one's for you! Candid Coffee's Butter Beer uses their own root beer blend and mixes it with their signature s'mores espresso. It's creamy, caramel-y, and delicious!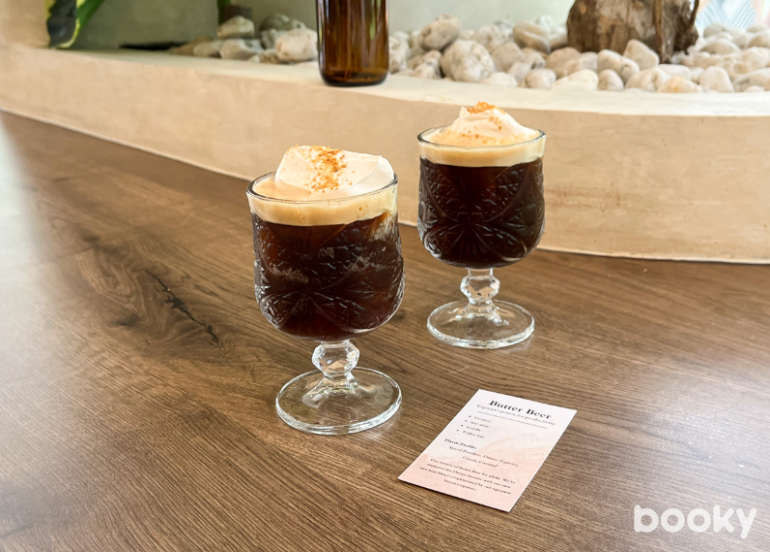 Einspanner
Einspanner takes your regular latte and makes it sweeter, more delightful to the taste buds. It has s'mores espresso, brown sugar, fresh milk, with fluffy floral cream on top!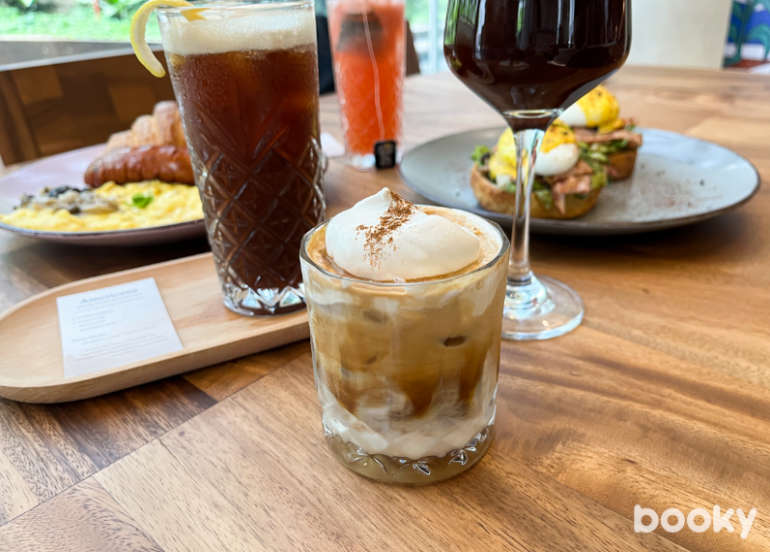 Twix
Your favorite chocolate bar turned into a coffee beverage. The perfect drink for those with a sweet tooth and those who like chocolate and caramel notes in their cup of joe.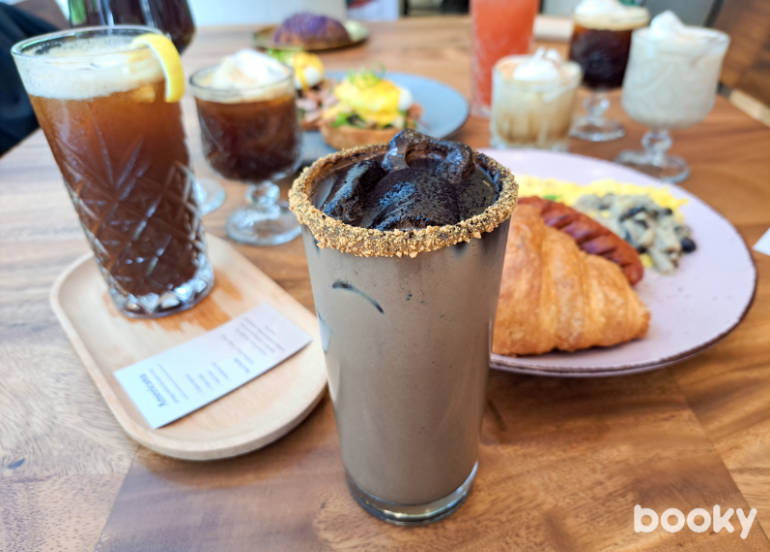 Candid Coffee Flagship Store's Exclusive Dishes
Ube Cheese Puff
The delectable combination of ube and cheese on a perfectly baked puff pastry. Pair it with coffee, tea, or have it on its own!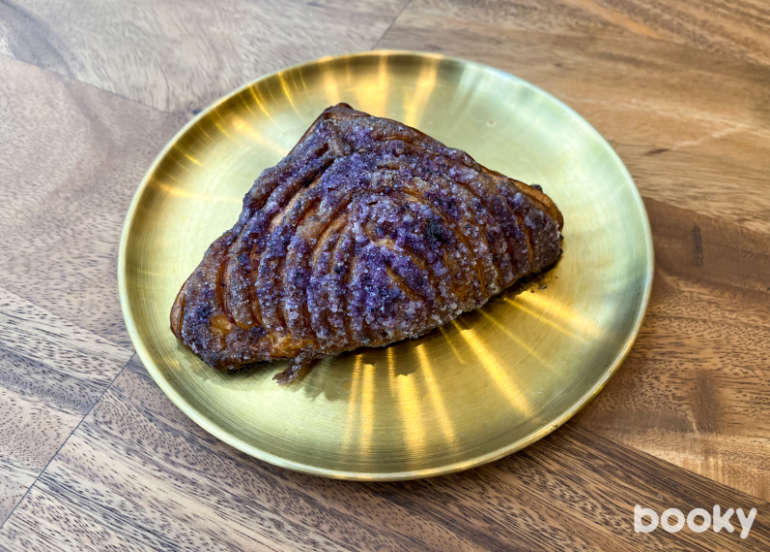 Eggs Benedict
Kouign Amann topped with poached eggs, country ham, mushrooms, and delicious hollandaise sauce–a dish that will put the good in good morning.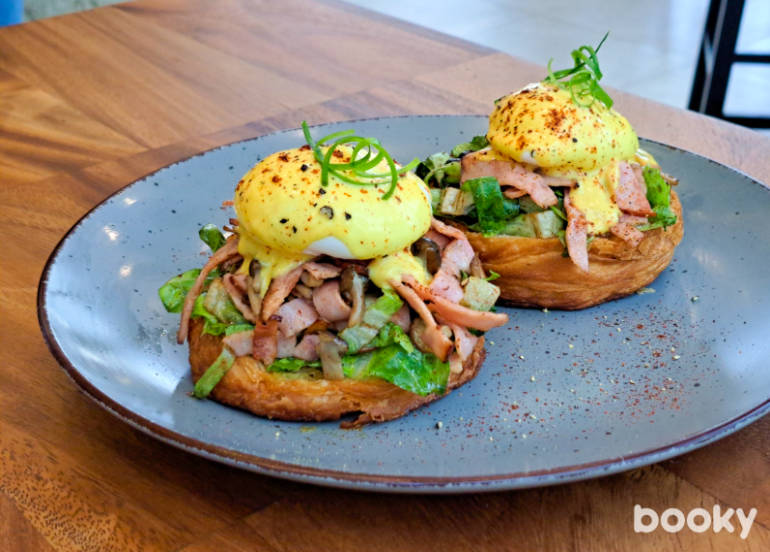 All-Day Breakfast Set
Everything you need to make your day great is in this plate. French croissant, scrambled eggs, sauteed mushrooms, hungarian sausage, and a fresh salad.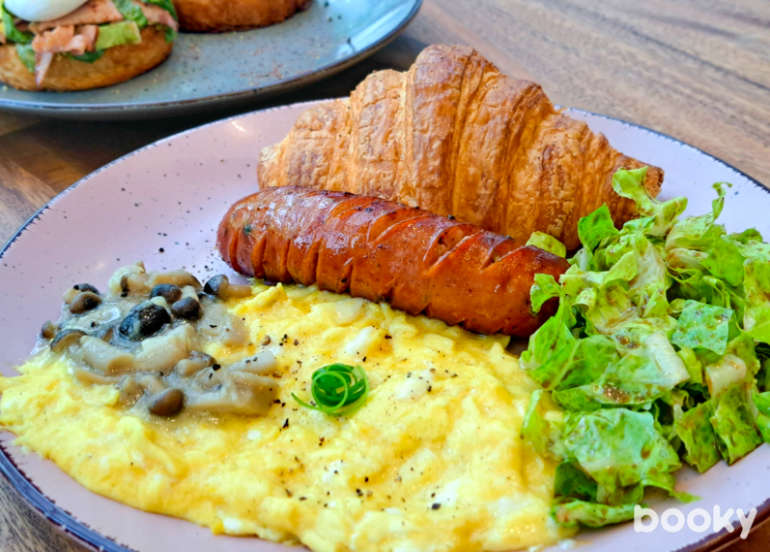 Croissant Sandwich
Scrambled eggs, sauteed mushrooms, and veggies in between a crisp, buttery croissant–yum!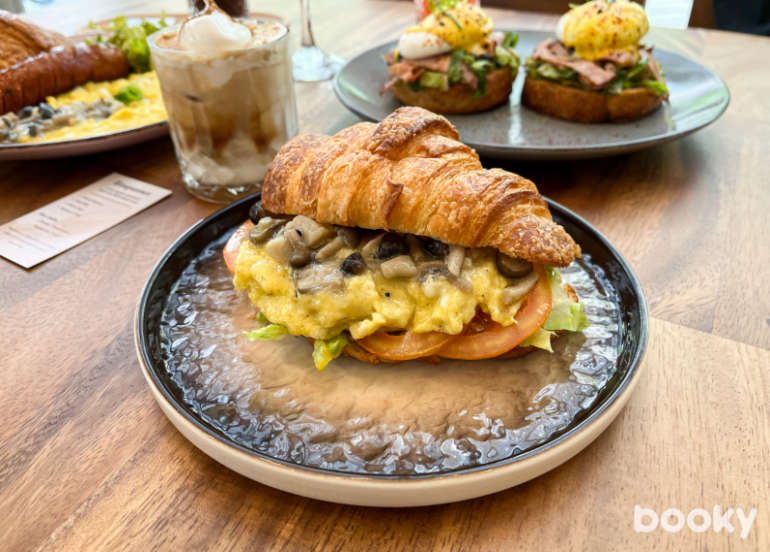 Cinnamon Toast Crunch Soft Serve
Nothing says happy ending more than this Cinnamon Toast Crunch Soft Serve. Although, if you are to have it at the beginning of your meal, who are we to stop you?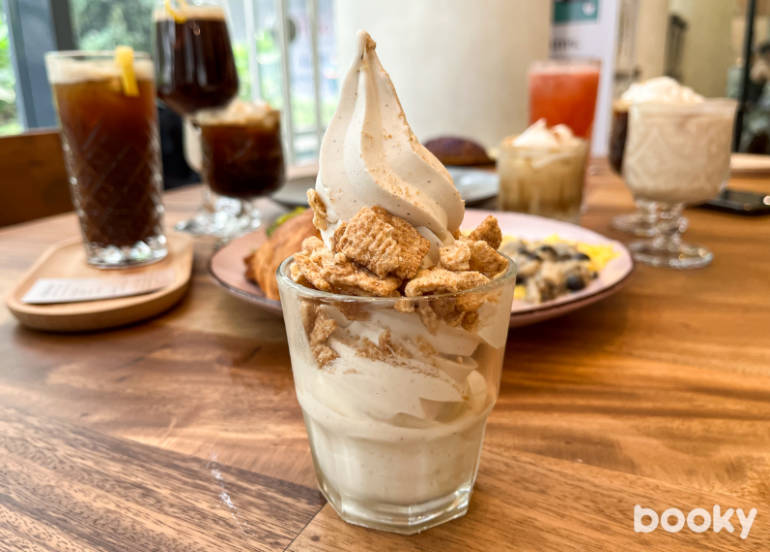 Para sa mga Walang Pake Basta May Kape! Visit Candid Coffee!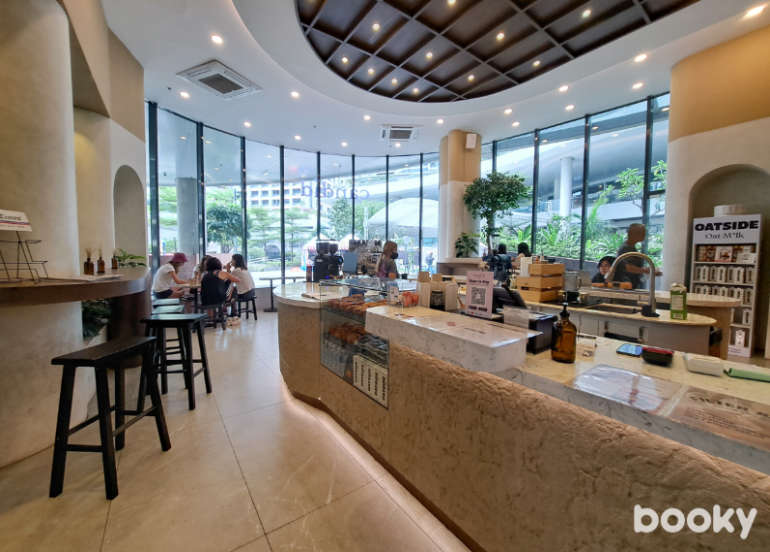 Find Candid Coffee's Flagship Store at the Ground floor of Air Mall, Malugay, Makati! They are open everyday from 7:30 AM to 9:30 PM. See you there!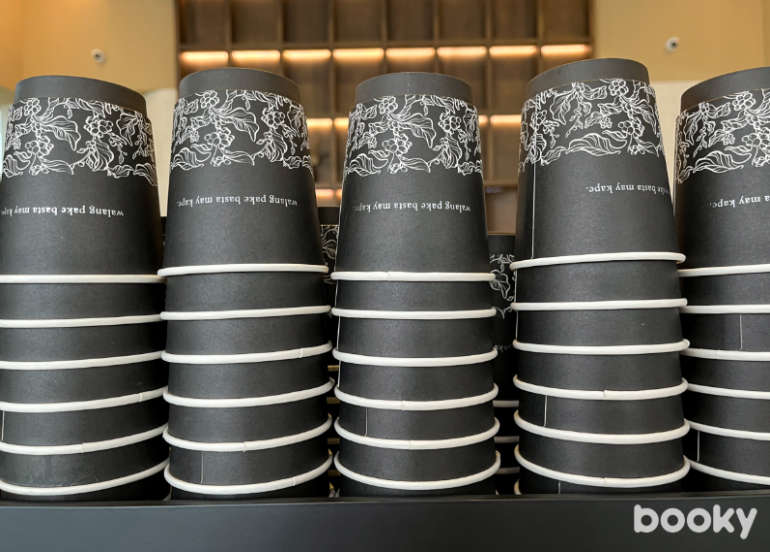 View menu
View their website
View their Facebook page
View their Instagram account
Follow Booky on Twitter (@bookymanila) and Instagram (@bookyapp) to stay on top of foodie news! If you're not already enjoying the offline convenience of Booky, you can download the app for FREE on iPhone or Android. Discover over 1000 of the top restaurants in Metro Manila and just watch as your foodiverse explodes!