Have a sip of refreshing nostalgia.
Burger King has been serving up a variety of burgers for plant-based lovers and those who want to try something new every so often. This time around though, they've decided to bring back a nostalgic drink that those from the pre-Gen Z generation are very much familiar with.
Also check out: Your Guide to the Best Burgers for Every Budget
Introducing Burger King's new Rootbeer Float powered by A&W.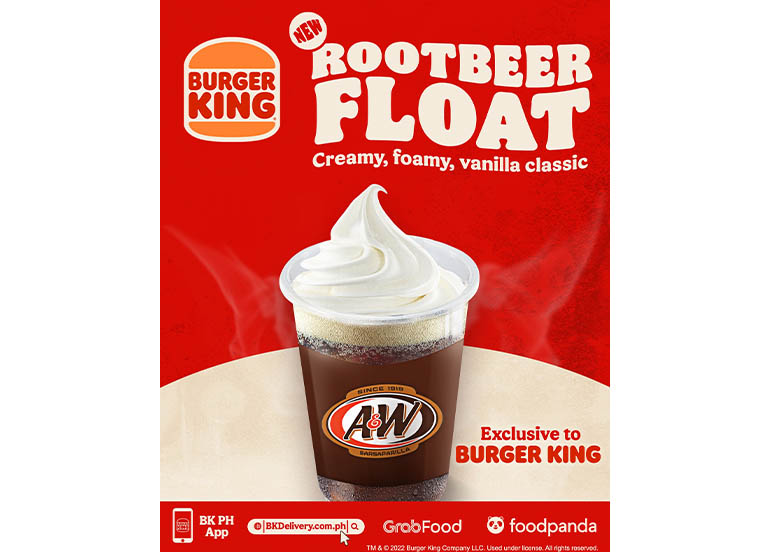 Enjoy this classic topped with none other than their velvety vanilla soft-serve ice cream and best paired with any of Whoppers.
For more updates and information, check out their social media channels and more.
View their menu
View their Facebook page
View their Instagram account
View their branches
For more updates on everything trending and delicious with food, don't forget to follow our social media pages.
View our website
View our Facebook page
View our Instagram account
View our Twitter account
We know you loved using the Booky app for discovering the newest places in your city. Given these extraordinary times, we want to continue being helpful so check out our updated food delivery guide, where to shop for groceries online, and more.