Banana milk and strawberry? Yes please!
How would you like to have a yummy milk tea drink packaged in aesthetically-pleasing bottles? Humble online shop craft your own milk tea (cyomilktea) has exactly what we just described with their newest flavors inspired by iconic South Korean beverages.
Cyomilktea's latest boba drinks come in Banana Milk Tea and Strawberry Milk Tea flavors. They were taken from the flavored milk products you usually see in local Korean marts and convenience stores. The company Binggrae is perhaps its most recognized manufacturer, and now cyomilktea has made their own versions heavily based on these popular Korean flavored milk drinks.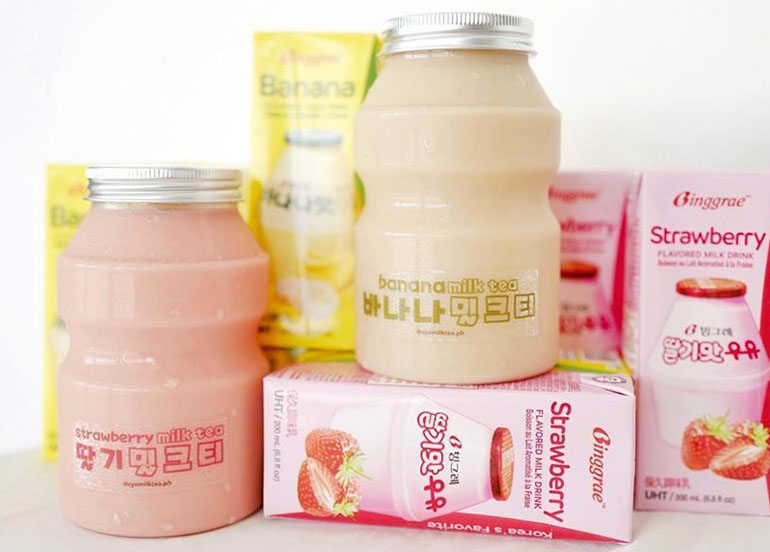 Cyomilktea's Binggrae-inspired creations even come in adorably large bottles with labels in Hangul for the perfect Korean drink aesthetic. For only ₱130 each, cyomilktea's Banana Milk Tea and Strawberry Milk Tea will make you say "mashisoyo!"
They offer same-day delivery via Grab Express or LalaMove and a fixed shipping fee of ₱180 for Metro Manila residents and ₱250 for provincial deliveries should you avail of their packed products.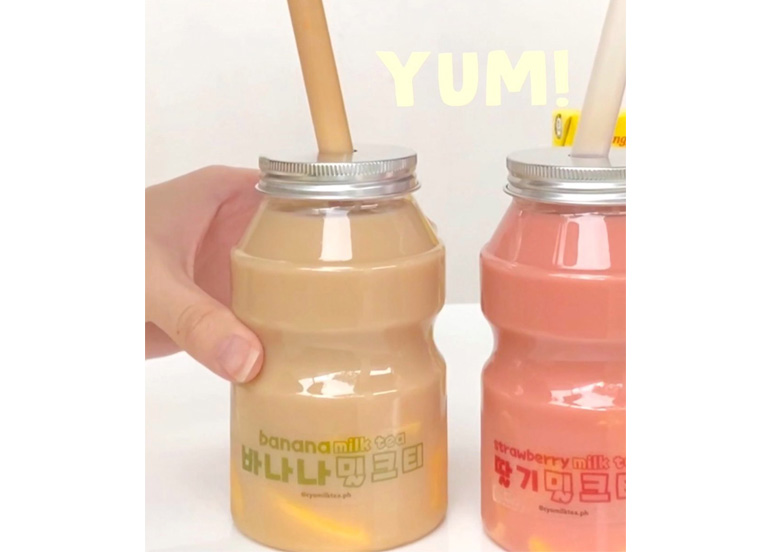 Cyomilktea is currently having a giveaway with their new flavors. It's open to all Metro Manila residents and the winner gets to get a taste of their Banana Milk Tea, Strawberry Milk Tea, and Yakult Milk Tea for free. All you have to do is follow @cyomilktea.ph on Instagram, like this post below, tag three of your friends on the same post, and share the giveaway on your story. It's that easy! Click here to check out cyomilktea's giveaway.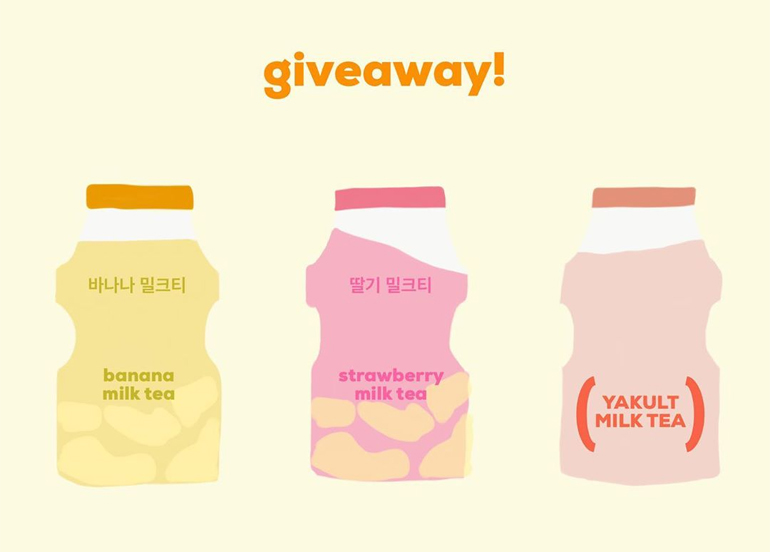 Search for "LOCATION" on the Booky app to see the complete list of restaurants with their corresponding menu and details of location. Share with us your experiences by tagging us on Instagram @bookyapp and using the hashtag #bookyapp when you post your photos online.
Also Read: Aesthetic Korean Café Drink Recipes Using 4 Ingredients or Less
Cover image from craft your own milk tea's Instagram account